Online investors help Ardnamurchan Distillery 'build stock and plan for the future'
LONDON, 10th June 2020 – Maturing spirit from the stunning west-coast distillery Ardnamurchan is now available on WhiskyInvestDirect, the online marketplace where private investors can buy and sell Scotch whisky as it matures and gains value in the barrel.
The deal provides Ardnamurchan with working capital in return for 50,000 Litres of Pure Alcohol (LPA, the Scotch industry's standard volume unit) of its ground-breaking new malt.
Take up from investors has been quick, with 85% of the stock already reserved prior to launch on Thursday 11th June.
Launched in September 2015, WhiskyInvestDirect today cares for more than 9 million LPA for its users. Worth over £30m at current wholesale prices, that's enough spirit to make almost 25m bottles of Scotch once mature.
"Ardnamurchan is producing a superb new spirit," said Rupert Patrick, CEO of WhiskyInvestDirect. "The distillery offers both a peated and unpeated version and I'm intrigued to follow the maturation of both types. They both show outstanding potential."
"This deal is excellent for Ardnamurchan as we reach the second phase of production with the launch of our own single malt later this year," said Alex Bruce, CEO of parent company Adelphi. "It helps us continue to plan and invest for the long term.
"Scotch whisky needs time to mature and there are no short cuts to producing top quality whisky."
The biggest financial constraint on new distilleries is the long lead time between building a distillery and generating cash from whisky sales. Like all Scotch, malt from Ardnamurchan Distillery – opened in July 2014, powered entirely by local renewables, and recycling the draff and pot ale by-products of its production – must be matured for a minimum of 3 years before it can be called whisky.
Users of WhiskyInvestDirect can now buy young Ardnamurchan spirit online and own it – stored in first-fill bourbon barrels held in a bonded warehouse with no VAT or duty to pay – alongside well-established names like Caol Ila from Islay, Tullibardine from the Highland region, and Glen Moray from Speyside.
The typical investor owns £10,000-worth of maturing spirit. Historic data show maturing Scotch, kept in the barrel, has appreciated over the past decade by more than 8% per year after costs and inflation.
"It's really satisfying to play an important part in one of Scotland's newer and smaller distiller's stock build," said Patrick.
"The Scotch whisky industry is seeing marked growth in the premium and super premium categories, and I've no doubt that Ardnamurchan will become a highly sought-after single malt."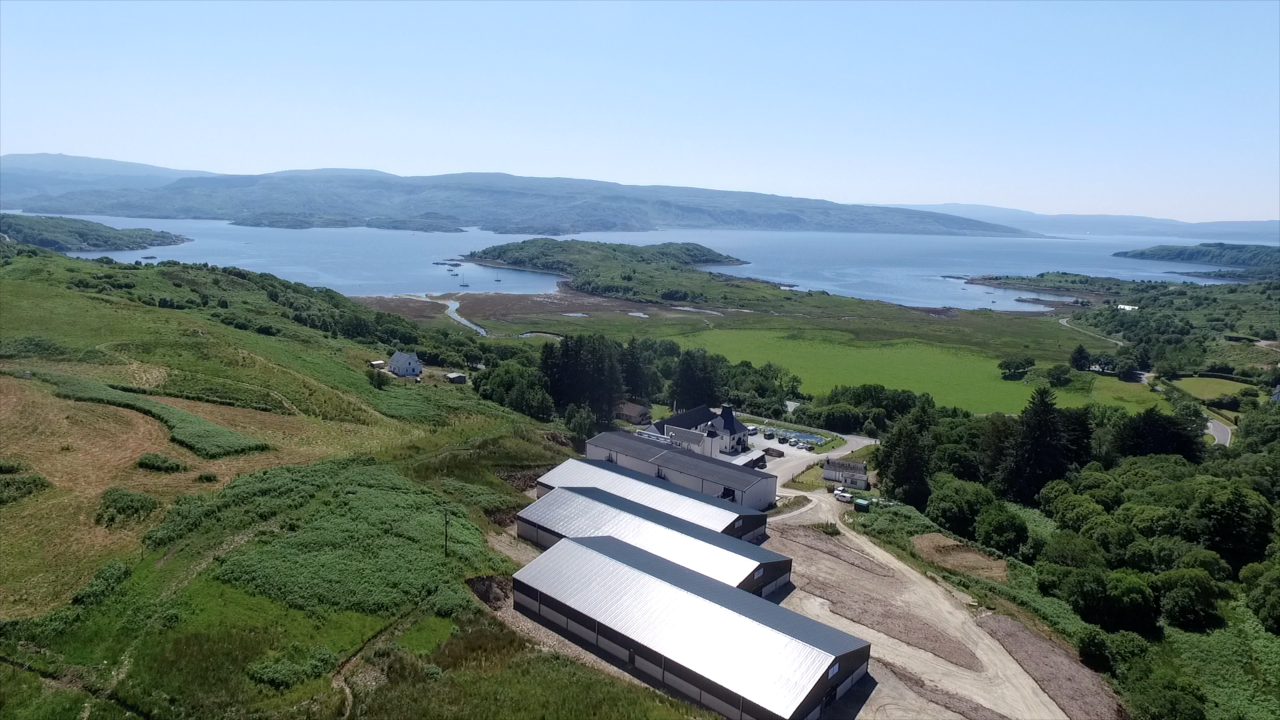 -- ENDS –
Notes to editors:
About WhiskyInvestDirect
WhiskyInvestDirect is the online market for buying and selling Scotch whisky as it matures in barrel – a compelling new asset class for investors large and small, showing better than 8% annual appreciation after storage costs and inflation over the last decade.
The Scotch industry last year contributed £4.9 billion to Scottish trade and was responsible for 25% of UK food and drink exports, selling 35 bottles per second overseas. WhiskyInvestDirect supports this centuries-old business by providing cash-flow to distillers and by introducing for the first time an electronic exchange where brand-owners can then source a range of high-quality single malts and grain whiskies.
Coupled with CEO Rupert Patrick's 28-year industry experience, WhiskyInvestDirect employs the proven trading and custody I.T. of BullionVault – the world's largest online market for physical gold and silver, and winner of two Queen's Awards for Enterprise.
For more information, visit https://www.whiskyinvestdirect.com
Or contact:
Rupert Patrick
support@whiskyinvestdirect.com
Direct: +44 (0) 20 8600 0135
About Ardnamurchan
The Ardnamurchan Distillery is located on the peninsula of Ardnamurchan on the west coast of Scotland, just to the north of the Island of Mull and to the south of the Isle of Skye.
The distillery capacity is 500,000 LPA and, due to its remote location, the distillery operates a fully sustainable, circular economy. It was the first Scottish distillery to be entirely heated and powered by local renewable energy, and it provides all its by-products to the neighbouring farms.
Ardnamurchan Distillery is owned by independent bottler Adelphi Distillery Ltd, and was commissioned in July 2014. All of its maturing stocks are stored in dunnage warehouses on site and benefit from the cool, damp west coast climate.
The distillery produces both unpeated and peated spirit and is due to launch its first Single Malt at the end of 2020. It is a robust west coast Highland style: rich, fruity and maritime.