About Us FAQs
The Company
WhiskyInvestDirect Limited is company number 09068458 and is registered in England and Wales at 7th Floor, 3 Shortlands, Hammersmith, London W6 8DA. The company was incorporated in June 2014. WhiskyInvestDirect is majority-owned by Galmarley Limited, which is company number 4943684 and registered at the same address.
Our offices are in West London (UK) and we welcome callers during normal office hours. You do not need an appointment, but making one will usually save you some waiting time. Our contact details are here.
Business History
Galmarley owns two operating businesses.
In 2003 it created BullionVault.com, now one of the largest and most successful gold bullion businesses in the world.
In 2014 it identified an opportunity to do a very similar thing with whisky. The result is WhiskyInvestDirect.
BullionVault
BullionVault uses the internet to bridge the gap for gold investors between relatively expensive gold coins and relatively cheap 400oz (12.4kg) gold bars. Effectively it enables private investors to 'crowdfund' big gold bars, and to store them in the industry's accredited vaults.
BullionVault is now the world's largest internet gold trading/storage business. On behalf of 75,000 customers it stores approximately 39 tonnes of gold (£1.2 billion) which is about 11% of the size of formal British Gold Reserves. In addition BullionVault looks after more than 750 tonnes of silver (£270 million).
WhiskyInvestDirect
WhiskyInvestDirect is a new business which seeks to change the way some of the 3,000 million litres of maturing Scotch whisky is owned, stored and financed.
The intention of the service is that self-directed private investors will, for the first time, profit from owning maturing whisky, in much the same way as self-directed gold owners can profit from owning large bar gold through BullionVault.
Thanks to its strong finances in January 2015 Galmarley's Board approved a deployment of £2m of free cash into a whisky platform project which it had been researching for a year. The result, WhiskyInvestDirect, is a well-funded new service, which further benefits from relevant technology, trained staff, and of course access to prospective customers, all from BullionVault.
At the same time as Galmarley injected this £2m in cash the CEO, Rupert Patrick, acquired a 12.5% stake in the business.
A convertible preference share issue made available to the general public raised an additional £1.5m from 60 angel investors. These 60 included many friends and family, as well as BullionVault customers and staff, and also completely unconnected new investors.
This aggregate funding of more than £3.5m allowed a BullionVault IT team to redevelop the existing software for the whisky market. As that redevelopment completed, a substantial quantity of whisky was bought to soft-launch the service in the summer of 2015.
WhiskyInvestDirect's revenues come from a mixture of four sources:-
Commission
Custody fees
Interest receipts
The difference between buying and selling prices of whisky, known as the "trading turn"
WhiskyInvestDirect started out on an exceptionally strong financial footing. We retain net tangible assets of approximately £2m largely invested in a trading stock of maturing whisky. We have gross operating costs of less than £400,000 per year. We are not dependent on finding subsequent VC or other external funding.
We always publish our most recent audited accounts online.
You can be confident that with its Galmarley and BullionVault connections, and with their reputations for fair dealing on the line, your investment in whisky will be properly protected and administered. We anticipate becoming an important utility for the Scotch whisky industry - one which offers our customers a unique pathway to an unusual and alternative investment, in maturing Scotch.
Our Board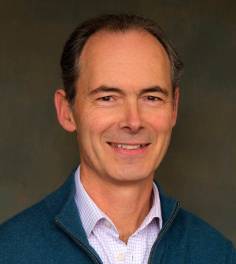 Co-founder & Chief Executive: Rupert Patrick
Rupert Patrick has 26 years of experience in all aspects of the whisky business. He graduated in modern languages at Kings (London) and earned his MBA at Cranfield. In 1991 he joined a medium sized private whisky firm, Ian Macleod Distillers. Responsible there for brand-building and exports he rose to the main board in 7 years, growing exports from £1m to £14m (Glengoyne, Hedges and Butler, Isle of Skye).
He joined Beam as Commercial Director - European Duty Free (Teacher's, Laphroaig) before promotion to Managing Director Global Duty Free after a year, and then Managing Director Emerging Markets - responsible for all spirit sales of $200m.
Moving to Diageo he led New Business in Africa, managing new market sales of existing whisky brands worth $100m (Johnnie Walker, White Horse, Vat 69) until July 2014.
Rupert is a liveryman and former committee member of the Worshipful Company of Distillers. He is a full-time employee of WhiskyInvestDirect.
Rupert is the CEO of the whisky bottler and distributor, James Eadie Ltd.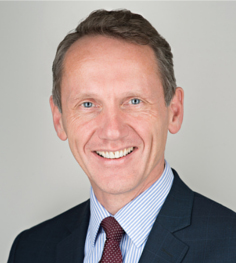 Co-founder & Non-Exec Director: Paul Tustain
A distinction graduate of computer science, Paul Tustain is the founder, Chairman and major shareholder of BullionVault.com.
BullionVault has 32 employees and stores over 37 tonnes of gold and 500 tonnes of silver for 65,000 clients worldwide, making it both one of the biggest players in the global 'alternative investments' space and a larger bullion store than most of the world's central banks.
Under Paul's continuous stewardship since 2003 BullionVault has won two Queen's Awards, for Innovation (2009) and for International Trade (2013), and reached a high of number 11 in the Sunday Times TopTrack - the index of Britain's 250 largest private companies by sales.
Paul represents Galmarley's shareholding on the WhiskyInvestDirect Board. He is not a full time WhiskyInvestDirect employee and he is not remunerated by WhiskyInvestDirect.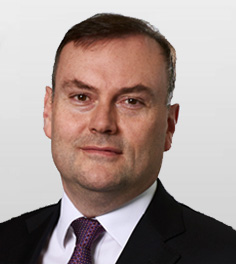 Non-Exec Director: Rob Procter
Rob Procter is CEO of Securis Investment Partners LLP — one of the world's leading Insurance Linked Securities managers. Prior to co-founding Securis in April 2005, Rob was a Managing Director and Head of the European Insurance Research team within Equity Research at Morgan Stanley. He was responsible for developing and enhancing Morgan Stanley's coverage of the insurance industry, a role he carried out for 8 years. Before this Rob worked in insurance research roles at Lehman Brothers and Robert Fleming (subsequently JP Morgan Chase). He holds a First Class Honours Degree in Industrial Economics with Insurance and Accounting from Nottingham University and qualified as a Fellow of the Institute of Actuaries in 1992.
Rob made a personal investment in WhiskyInvestDirect through the preference share offering on crowd-funding website Angels Den, which raised £1.55m in June 2015. Rob represents preference shareholders on the WhiskyInvestDirect Board.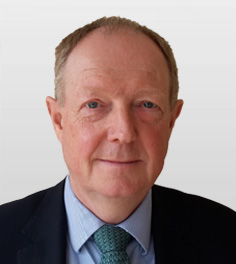 Non-Exec Director: Campbell Evans
For 24 years Campbell Evans was to many people around the world the voice and face of the Scotch Whisky Association (SWA) where he served as Government & Communications Director and International Affairs Director. During his time at the SWA Campbell represented the industry with governments and the media across all continents.
Campbell is founding director of Atholl Crescent Consultants Ltd, a media relations and public affairs consultancy Campbell established in July 2015 after leaving the SWA. Atholl Crescent Consultants provides counsel to clients both within the Scotch whisky industry and more widely.
Before joining the whisky industry Campbell trained as a retail banker with Midland Bank in London. He holds an Honours Degree in Business Organisation from Heriot Watt University and is a Member of the Chartered Institute of Public Relations.
Campbell is a Master of the Quaich — the highest recognition award the Scotch whisky industry can confer, a liveryman of the Worshipful Company of Distillers, and a former Vice President and Board member of spiritsEUROPE, the EU spirits industry's Brussels-based umbrella body.
WhiskyInvestDirect's Management Team
Robert Glynne

COO (Chief Operating Officer)

Justina Prytula

Finance Director

David Hemmings

CTO (Chief Technology Officer)

Leon Kuebler

Head of Research

Maria Vengut

Head of Customer Services

Daniel Jay

Marketing Director

Johnny Stewart

Product & Operations Director
What are WhiskyInvestDirect's strategic objectives?
WhiskyInvestDirect's objective is to create a secure market place for the trading of maturing Scotch whisky stocks that 1) creates a potentially profitable new asset class for private investors and 2) enhances the industry's profitability by reducing the high cost of capital employed.
We want to do this because :-
We believe that Scotch whisky offers the investor a combination of asset backed protection and capital growth potential.
We believe that Scotch whisky is a strongly branded industry with increasing global demand.
We believe that our service will enable the industry to produce more stock to help it meet this growing demand.
We believe that we have a strong competitive advantage derived from the re-use of existing and proven technology.