About Us FAQs
The Company
WhiskyInvestDirect Limited is company number 09068458 and is registered in England and Wales at 7th Floor, 3 Shortlands, Hammersmith, London W6 8DA. The company was incorporated in June 2014.
Our offices are in West London (UK) and we welcome callers during normal office hours. You do not need an appointment, but making one will usually save you some waiting time. Our contact details are here.
Business History
WhiskyInvestDirect was developed and incubated by Galmarley Ltd (the owner of BullionVault.com) combined with Rupert Patrick's Scotch whisky industry knowledge and experience. At its inception in 2015, the Galmarley Board kept WhiskyInvestDirect as a subsidiary while it built its reputation and refined the service.
Five years on, in July 2020, with WhiskyInvestDirect having established itself with both its clients and suppliers, the Galmarley Board decided the time was right for WhiskyInvestDirect to become an independent company. As a result, Galmarley shareholders received direct share ownership in WhiskyInvestDirect instead of through their investment in Galmarley.
WhiskyInvestDirect
WhiskyInvestDirect is a business which seeks to change the way some of the 3,000 million litres of maturing Scotch whisky is owned, stored and financed.
The intention of the service is that self-directed private investors will, for the first time, profit from owning maturing whisky, in much the same way as self-directed gold owners can profit from owning large bar gold through BullionVault.
For the Scotch whisky industry, WhiskyInvestDirect provides a modern trading platform which allows distillers, brand owners and bottlers to trade maturing stocks of malt and grain whisky in a transparent, cost-effective and efficient manner.
WhiskyInvestDirect's revenues come from a mixture of four sources:-
Commission
Custody fees
Interest receipts
The difference between buying and selling prices of whisky, known as the "trading turn"
WhiskyInvestDirect started out on an exceptionally strong financial footing. We retain net tangible assets of over £2m largely invested in a trading stock of maturing whisky. We have gross operating costs of less than £600,000 per year. We are not dependent on finding subsequent VC or other external funding.
We always publish our most recent audited accounts online.
You can be confident that with its Galmarley and BullionVault connections, and with our reputation for fair dealing on the line, your investment in whisky will be properly protected and administered. We anticipate becoming an important utility for the Scotch whisky industry - one which offers our customers a unique pathway to an unusual and alternative investment, in maturing Scotch.
Our Board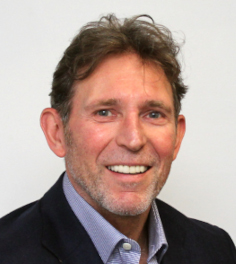 Chief Executive Officer: Antony Kime
Antony joined WID in 2020 as Commercial Director and was appointed CEO in 2022. With 18 years global commercial sales & brand marketing experience in the spirits and wine industry, he has a track record of business expansion and market growth.
Joining Beam Global Spirits and Wine in 2006, Antony established the licencing business for the Australia and New Zealand region. In 2010 he moved to a global role, managing Makers Mark, and the global travel retail business, North America and EMEA across the Beam portfolio, with focus on the core whisky Brands, Laphroaig, Ardmore and Teachers.
In 2013, Antony moved to the Zamora Company, a privately held spirits and wine business, where he led the international expansion of the global travel retail business and managed growth in domestic markets across Europe, Middle East and Africa, Russia and CIS.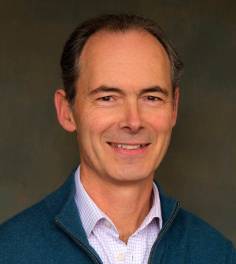 Co-founder & Chairman: Rupert Patrick
Rupert Patrick has 30 years of experience in the Scotch whisky business. He graduated in modern languages at Kings (London) and earned his MBA at Cranfield. In 1991 he joined the private whisky firm, Ian Macleod Distillers. He was a member of the Board of Directors of both Macleod's and the subsidiary bottling company, Broxburn Bottlers.
In 2004 he joined Beam Global as Commercial Director for European Duty Free before promotion to Managing Director Global Duty Free and Emerging Markets. He moved to Diageo in 2012 where he led New Business Development in Africa, focusing on the Scotch whisky portfolio of Johnnie Walker, White Horse and Vat 69.
He left Diageo to set up WhiskyInvestDirect in July 2014. Rupert is also the founder and CEO of James Eadie Ltd, an independent Scotch whisky blender and bottler. James Eadie Ltd is a member of the Scotch Whisky Association.
Rupert is a Liveryman of the Worshipful Company of Distillers and a Keeper of the Quaich.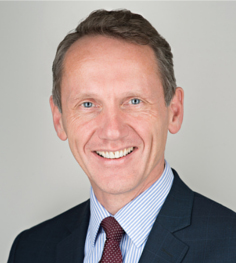 Co-founder & Non-Exec Director: Paul Tustain
A graduate of computer science, Paul Tustain is the founder, Chairman and major shareholder of BullionVault.com.
BullionVault stores over 46 tonnes of gold and 1,100 tonnes of silver for 95,000 clients worldwide. With more than $4bn under management it is comfortably the largest alternative asset investment platform in the UK.
BullionVault incubated WhiskyInvestDirect in its early years, providing both technology and finance. After WhiskyInvestDirect became fully independent in 2020 BullionVault's shareholders continued to retain a substantial interest, which Paul represents on the board.
He is not remunerated by WhiskyInvestDirect.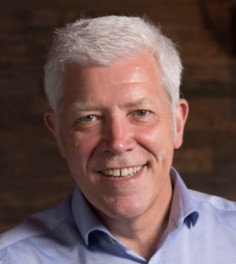 Non-Exec Director: Iain Lochhead
Iain Lochhead is an Operations Director with a BSc in Chemical Engineering and an MBA from Strathclyde University. Over the course of 20 years he performed a wide variety of roles at John Dewar & Sons and Bacardi UK including Distilling Director, Whisky supply Director, Manufacturing Director and latterly Operations Director UK. Iain was a member of the Bacardi Global Operations Leadership Team.
He was Chairman of the Scotch Whisky Research Institute in 2016/17 and served on the Scotch Whisky Association's Industry Committee from 2001 to 2019. Iain was Chairman of the Health & Safety Committee at the SWA.
He was also a member of the Management Committee of the Keepers of the Quaich and remains a Master of the Quaich.
Iain joined the Board of WhiskyInvestDirect in March 2021.
WhiskyInvestDirect's Management Team
Robert Glynne

Chief Operating Officer

Justina Prytula

Finance Director

Ben Challen

Finance and Operations Manager

David Hemmings

Chief Technology Officer

Alex Retief

Lead Developer

Charlie Appell

Customer Services Manager

Daniel Jay

Marketing Director

Johnny Stewart

Product & Operations Director
What are WhiskyInvestDirect's strategic objectives?
WhiskyInvestDirect's purpose is to operate a secure market place for the trading of maturing Scotch whisky stocks that :
grants private investors access to a profitable and previously inaccessible asset class
enhances the industry's profitability by reducing the high cost of capital employed in financing stock
reduces the cost, and improves the efficiency, of trading between industry participants
We do this because :-
The evidence suggests global consumption of Scotch whisky will continue to increase.
Our service enables the industry to produce more stock to help it meet this growing demand.
In our opinion at our wholesale prices — a small fraction of traditional cask investment programs — Scotch whisky offers private investors the solid base of an easily marketed consumer asset, together with an excellent prospect of material capital appreciation.