TULLIBARDINE EXCLUSIVE BOTTLING
In celebration of our long standing relationship with Tullibardine, we are delighted to be launching this limited edition bottling of a 14 year old Single Malt Scotch Whisky exclusively for WhiskyInvestDirect.
Available for deliveries only within the UK mainland.
Tullibardine 'The Murray' Moscatel Cask Finish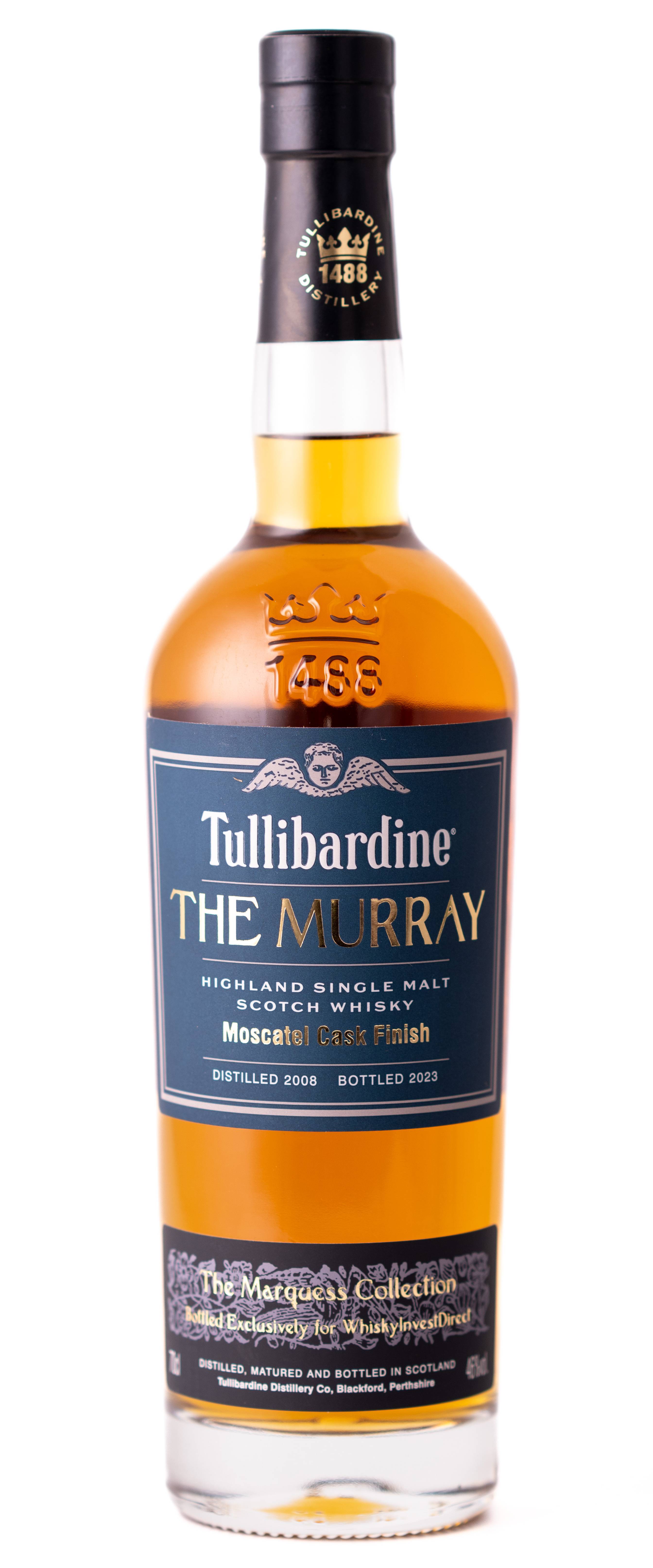 A delicious combination of marmalade and stone fruit flavours opens to reveal a bouquet of blossom, honeysuckle, and acacia honey. Golden raisins and dried figs hint at rich rum-soaked fruitcakes coated in apricot jam. Notes of golden syrup, vanilla, and toasted oak balance the delicate freshness of the floral aromas. With a sweet, smooth honeyed finish.
This unique opportunity comes from a distillery with reputation for outstanding quality single malts. Building on its history as a brewery dating back to the 15th century, it has become one of the fastest growing independent distillers since it began producing whisky in 1947. Tullibardine stands proudly in the village of Blackford - the gateway to the highlands, home to some of the most famous single malts produced.
For all enquires please contact bottleorders@whiskyinvestdirect.com
£79 per bottle + postage and packaging (mainland UK only)
Offer exclusive to WhiskyInvestDirect account holders, 18 years or over.
Product Information
| Product Name | Tullibardine 'The Murray' Moscatel Cask Finish |
| --- | --- |
| Distillery | Tullibardine |
| Region | Highlands |
| Style | Single Malt |
| Age | 14 year old |
| Volume | 70 cl |
| ABV | 46% |
You will need to login before you can order a whisky delivery.
Already have an account?
Login
New to WhiskyInvestDirect?
Open account