Alcohol strength (Scotch whisky)
The distilled spirit starts life at over 90% alcohol in the case of grain whisky, or a little over 70% for malt whisky, but is reduced to 63-68% for optimal maturation in oak casks. Once in the cask, the strength will slowly reduce as the liquid evaporates and matures. After maturation, de-mineralised water is added to arrive at the eventual desired bottling strength.
Once bottled the whisky does not continue to mature or lose strength.
Scotch whisky must be bottled at a minimum alcohol strength of 40% and this is the standard strength for most blended whiskies, although some premium blends are moving towards 43% or higher in recent years. Single malts are frequently bottled at higher strengths, and often at 'cask strength' which signifies that the whisky has not been reduced with water at the end of the maturation period.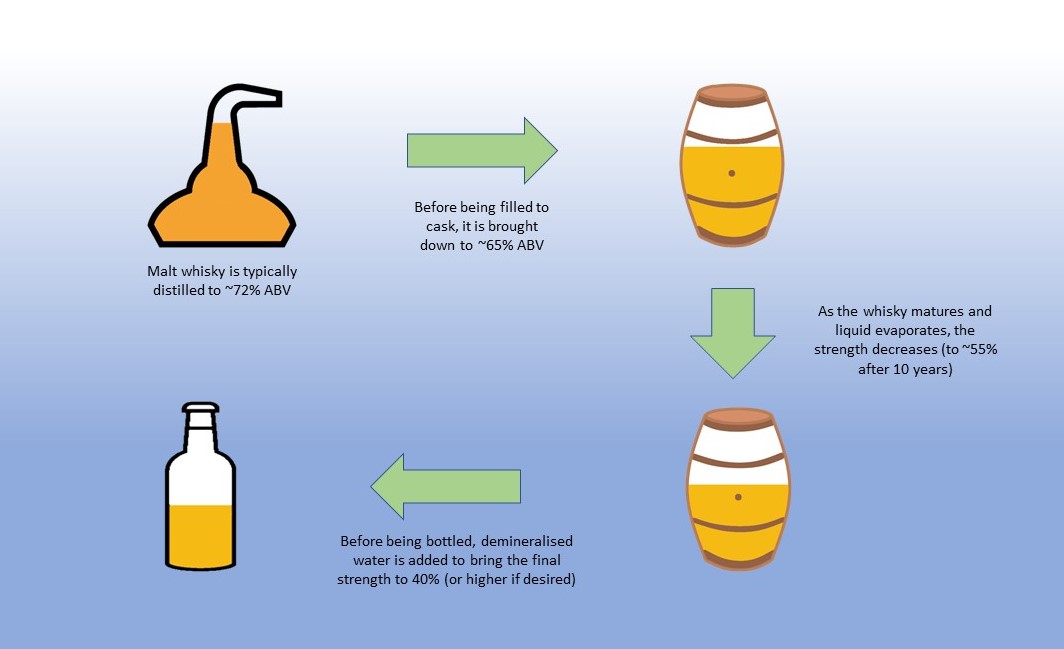 Many believe that adding a small amount of water once in the glass improves the whisky even further, but we will leave that to the taste of the drinker!