Thursday 6/7/2023 11:08 Tom Bruce-Gardyne
Blend it like Beam
Inspired by its Japanese whiskies, all highly sought-after and all blended, Beam Suntory has just launched Ardray - its first ever new Scotch blend. In a market as mature as America that's a pretty bold move, reports Tom Bruce-Gardyne...
The United States is the world's most valuable market for blended Scotch whisky by a long shot. Shipments of blends bottled in Scotland were worth £600 million last year, almost three times that of the next biggest export market – Singapore.
And yet when you look at sales, as tracked by the Distilled Spirits Council of the US (DISCUS), the category's past performance is hardly spectacular.
Blends sold 7.32 million cases in the US in 2022, slightly down on their ten-year average of 7.35m, and well below the 8.5m they averaged during the noughties according to DISCUS. In the meantime, other spirits have been on fire here, including Irish and American whiskey and above all Tequila. With a little help from Mezcal, Tequila's US sales have trebled in value since 2012 to hit a staggering US$6 billion last year.
Against this backdrop Beam Suntory has just released Ardray - a brand-new blended Scotch, the first in its history.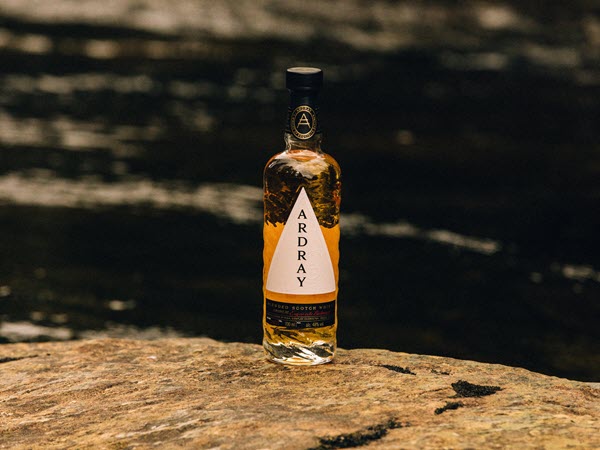 It is being launched in New York, Los Angeles, London and Shanghai. With an initial run of just 2,000 cases, it won't exactly shift the dial on those US sales figures, but that is not the ambition as Jamie MacKenzie, Beam Suntory's director, Scotch & Irish whisk(e)y, North America, makes clear.
"The goal with Ardray is to stimulate the reappraisal of blended Scotch whisky - essentially, to give the art of blending the respect and attention it deserves," he explains. "It is a category that can often be overlooked in favour of single malts, and yet we know blended Scotch can produce very complex, elegant liquid."
This is something dear to the heart of Suntory whose Japanese whiskies like Hibiki are blends and yet suffer no stigma as a result.
For all sorts of reasons, some unfair and some self-inflicted, if it's blended in Scotland it's a second-class citizen for too many whisky drinkers in the States. Johnnie Walker may dispute that, but arguably its success is in spite of being a blend. It comes down to the power of the JW brand, and a suspicion that one or two its stateside consumers believe it is an American whiskey.
Beam Suntory already owns Teacher's, but the thought of trying to reposition that once venerable Glasgow blend would be a herculean task and one probably doomed to failure. As such, it makes a lot more sense to start afresh with something really premium.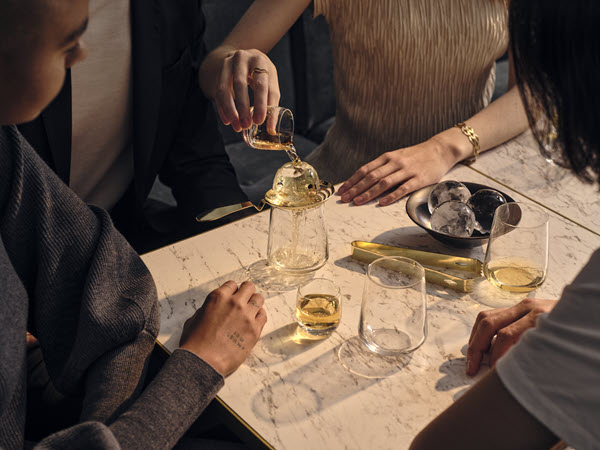 Priced at around US$80 (£60), Ardray describes itself as 'a malt-rich blend' that is 'born of Scottish tradition and Japanese precision'.
Production-wise, it's a joint-venture with the Edrington Group which owns Macallan, Highland Park and Glenrothes, some of which will be in Ardray along with Beam Suntory's malts - Laphroaig, Bowmore and Glen Garioch. "We've chosen not to reveal the exact malts, because if you just reduce a blend to a list of its components it can underplay the artistry involved," says Jamie.
It is not the most transparent approach in other words, and in a similar vein there is no age statement given just like there isn't with Hibiki. While some people may like the reassurance of seeing a number on the label, Jamie is confident it won't be an issue with Ardray.
"I think consumers that are super-knowledgeable of premium whiskies recognise a great drinking experience," he says.
Beam Suntory has clearly put a lot of effort into this whisky over the past two years, and now that it is launched, will hopefully have the patience to nourish the brand for the long term. There are plans to gradually increase supply next year and roll it out to other markets, and if it is a success and creates a buzz, other premium blends from other distillers are bound to follow.
Getting the pricing right is obviously crucial. As Jamie says: "I think price plays a pretty important role for consumers as they navigate the category." And arguably the biggest problem for blends is they have too often been undersold which is especially bad in America where high price and perceived quality are so intimately linked.
There is also the need for a fat margin to share with wholesalers and retailers in the country's notoriously clunky three-tier distribution system.
Ardray will "only be available in very limited quantities," says Jamie. "It will only be in those accounts that really get whisky whose consumers will be able to appreciate that blended whiskies can be just as good as single malts." If that goes against the received wisdom among older drinkers, hopefully there is a younger, wealthy more open-minded crowd willing to give it a try.
Maybe there will be a slight generational shift – a sense of not wanting to drink what 'the old man' drinks. Or indeed drink like the characters at the start of The Unfolding, the latest novel by the rather brilliant (in my view) American writer, A.M Homes. It opens with a posse of big shot Republican donors drowning their sorrows in Ardbeg and Lagavulin on the night of Barack Obama's election victory in 2008. They are white, rich and middle-aged. One imagines they wouldn't be seen dead drinking a blend.
Front Page Image: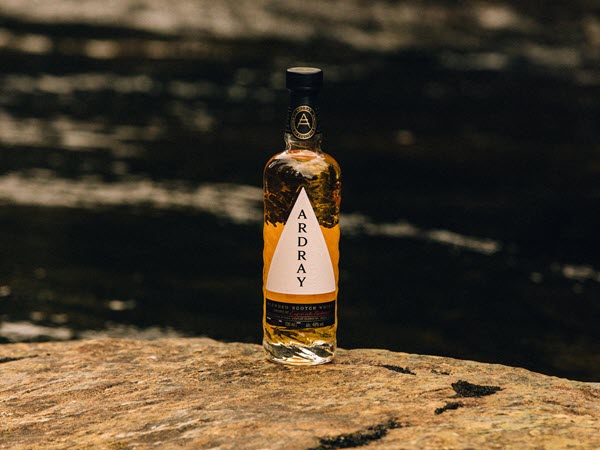 Award-winning drinks columnist and author Tom Bruce-Gardyne began his career in the wine trade, managing exports for a major Sicilian producer. Now freelance for 20 years, Tom has been a weekly columnist for The Herald and his books include The Scotch Whisky Book and most recently Scotch Whisky Treasures.
You can read more comment and analysis on the Scotch whisky industry by clicking on Whisky News.