Friday 15/4/2022 09:00 Tom Bruce-Gardyne
Against the Grain?
With barley and wheat prices set to soar this harvest, is it time to reset the relationship between Scotch whisky and its principle raw ingredient, wonders Tom Bruce-Gardyne for WhiskyInvestDirect…
UKRAINIAN farmers have left the fields to go and defend their country, their tractors have been requisitioned, and the prospects for this year's crop from one of the world's great bread baskets, is in serious doubt.
Add in its now sanctioned neighbour, Russia, and we are talking of almost a third of total wheat exports. Ukraine is also a top five producer of barley, though mostly not for malting to make spirits like Scotch whisky.
"In terms of the supply chain, Ukraine wouldn't have a massive impact on the UK which is self-sufficient when it comes to barley," says Colin Johnson of Crispmalt, one of the country's leading independent maltsters. "Where the crisis is having an impact is on forward pricing, and it looks like it'll be the biggest issue going into the next harvest."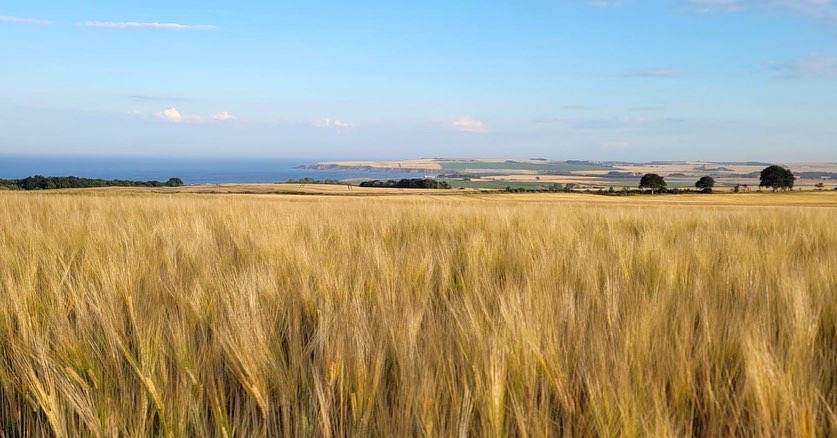 John Stirling, co-founder of Arbikie, the 'field to bottle' distillery run from the family's 2,000-acre farm near Montrose, says: "Last year wheat was around £130 a tonne, and already the forward market for October/November is at £220/230." Malting barley may be a different grain, but for reasons that are mysterious to him, its price is fixed on the futures price of wheat plus £20-25 per tonne.
"It's my understanding it was something Diageo set up as a way to buy forward before the grain had even gone in the ground," says Johnson.
But if distillers have to pay over £250 a tonne for their malted barley this autumn, Stirling feels they should perhaps get used to it. In his view it is closer to a fair and sustainable price for Scottish farmers, and if it adds 25-30p to the price of a single malt, the malted barley will still cost less than the cardboard tube the bottle comes in.
'We use Scottish barley, wherever possible,' is the standard industry line, and some firms deserve credit for embracing local sourcing. Examples include Chivas Bros with Glenlivet and Aberlour, Bruichladdich on Islay and Fettercairn whose malted barley is to be sourced from 200 local farmers in a fifty-mile radius.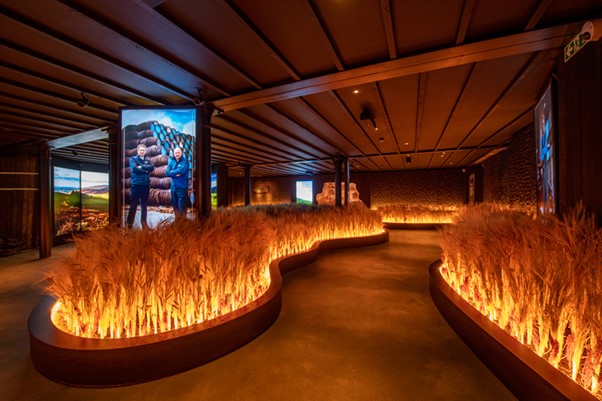 But some are not averse to importing it from say Denmark or Sweden on occasion. "And the reason they're bringing it in, is not because there's a shortage in Scotland, it's because it's cheaper elsewhere," claims Stirling. In the name of transparency, he wants the provenance of the grain comes to be stated on whisky labels.
While he may not be the first farmer to grumble about farm gate prices, he does make a strong case for the environment. "When you depress the market for so long, you resort to whatever you can to maximise yields," he says. "You just put on the fertilizer, pile on the chemicals, and don't worry about making things more sustainable. There's no question that if you're paying someone more you are likely to see better husbandry."
A century ago, the Scotch whisky industry imported a lot more of its grain, and some distillers happily shipped barley from as far afield as Australia. Scottish farmers have since become much better at growing Spring barley and today provide perhaps 70-80% of the industry's needs, with most of the rest coming from England. However, it is being farmed more intensely than ever to satisfy the distillers' craving for the maximum alcoholic yield. Maybe they should ease up on that obsession?
New strains of barley, bred for yield, dominate the fields which is not great for biodiversity and possibly not brilliant for flavour either. The 'f-word' is often conspicuous by its absence in this debate. However, there is a growing interest in lower-yielding 'heritage varieties' and for the sort of speciality malts that have long excited brewers.
Many distillers are sceptical that those diverse malty flavours in beer would survive distillation, but Colin Johnson insists they can. As he told me in 2020: "It's amazing to take something with 15% chocolate malt and realise just how much of that roasted character comes across the still." In terms of whisky, he believes "the tipping point will be in the next couple of years when some of these products come to market."
Meanwhile, John Stirling is convinced the big distillers could make a significant difference to the way barley is farmed in Scotland if they really wanted to. Arbikie has just released a short film with this in mind, which features, among others, plant biologist Pete Iannetta from the James Hutton Institute. "Scotland is a brand, particularly around whisky," he says. "That brand only survives on the basis we are continuing to nurture our environment." Food for thought for the industry?
Front Page Image: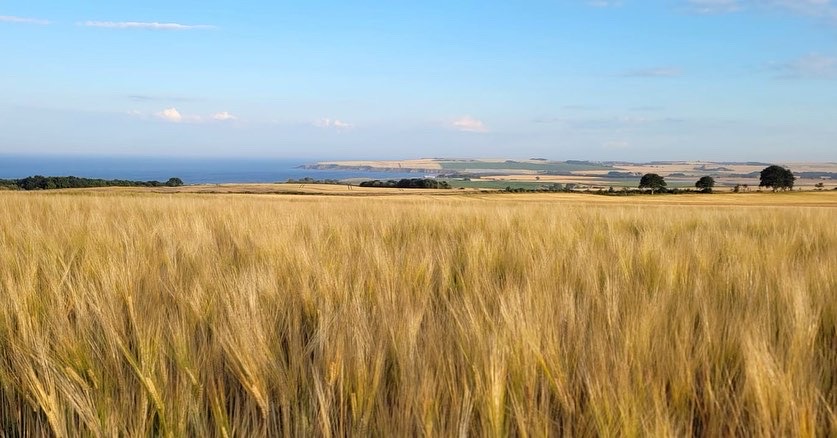 Award-winning drinks columnist and author Tom Bruce-Gardyne began his career in the wine trade, managing exports for a major Sicilian producer. Now freelance for 20 years, Tom has been a weekly columnist for The Herald and his books include The Scotch Whisky Book and most recently Scotch Whisky Treasures.
You can read more comment and analysis on the Scotch whisky industry by clicking on Whisky News.