Friday 31/7/2020 10:26 Richard Woodard
Barley vs. Double-Distilling and Wood: Can You Really Taste Terroir in Scotch Whisky?
While the Scotch industry remains obsessed with wood and maturation, can the strain of barley used at the very start of the process also impact flavour? Richard Woodard investigates for WhiskyInvestDirect...
The SIMPLE raw ingredients of malt whisky are barley, yeast and water. Modern distillers have nailed the myth about water being the key to whisky character, and most use a similar yeast strain. But what of barley?

Can the variety used, and where it's grown, make a telling contribution to how a whisky tastes?

A new generation of distillers from Arbikie to Kingsbarns is keen to find out, though some of the established names have also been curious at times. Golden Promise barley was touted as one of the pillars that built Macallan in its early years, while Glenmorangie used historic Maris Otter barley for its Tùsail bottling in 2015.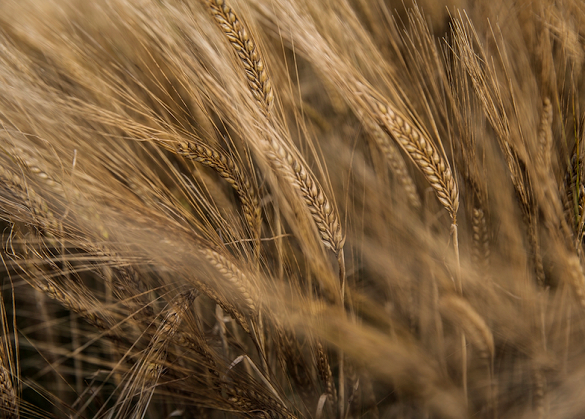 When Islay distillery Bruichladdich was revived in 2001, it pledged to use only Scottish-grown barley and then moved on to a revival of the crop on the island. It has distilled organic, biodynamic, and bere barley (more on that later), and has carried out regional trials with barley grown near Edinburgh, in Aberdeenshire, and on the Black Isle near Inverness.

Bruichladdich's production director Allan Logan talks of building up an 'archive of knowledge' with every harvest in the regional trials, and says: "If there are patterns , the more years we get, the more it'll become clear." The aim is to explore whether barley can give whisky a sense of terroir – a French wine-making term that covers the soil, climate...everything that gives a wine its unique provenance.

But whisky is not wine; double-distillation is a much more flavour-destructive process, while cask maturation is generally accepted as whisky's single greatest flavour contributor. Can the subtle character of an individual barley strain or location survive all that?

"I just don't believe it," says Vic Cameron, a consultant and veteran of whisky production at Diageo. "Not because the barley's not having an effect – it may make a difference in terms of new make spirit character, but once you stick it in a cask, the wood takes over."

What's more, tweaks to milling, mashing, fermentation times and distillation cut points can all impact the final spirit's character, making it more difficult to taste the precise influence of barley strain or origin.

"My experience of 23 years with Diageo was that character wasn't changed by variety," says Cameron. Logan at Bruichladdich also concedes that differences will recede as the whisky matures.

"It will be great if we get to somewhere between 3-5 years' maturation and there are still clear differences," he says. "But the influence of the cask will start to tell in the spirit and it will get to the point where it's harder to trace these subtle variations."

Bruichladdich's experiments, and the local barley sourcing by distilleries such as Arbikie and Kingsbarns, are also all about sustainability and provenance. At a time when consumers are more interested than ever in where and how food and drink is made, Bruichladdich's 94% traceability back to the farm in 2019 (for its core unpeated malt) creates a compelling backstory for curious drinkers. Even more so when the distillery opens its own maltings, scheduled for 2023.

While Cameron believes that barley variety and origin have little or no impact on the flavour and character of a mature whisky, there may just be one exception: Bere (pronounced "bear") is an ancient six-row variety that was all but extinct 20 years ago. It's a "landrace" barley, which means it's naturally evolved and adapted to its local conditions on Orkney and the Western Isles.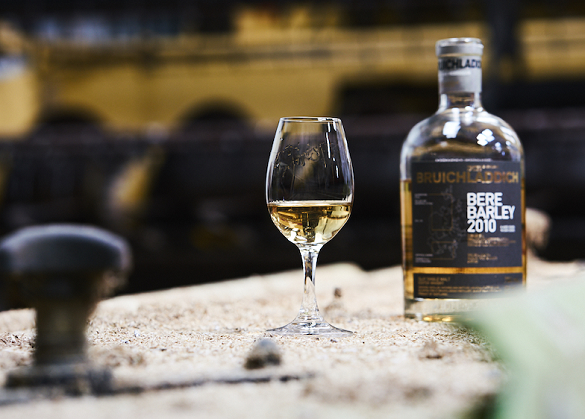 Tall and prone to "lodging" or flattening of the crop, bere was commonly used in whisky-making until the early 20th century. Its revival has been patchy: a one-off independent bottling of Edradour in 1986, the odd distillation by Springbank of Kintyre-grown grain, and bottlings by Isle of Arran Distillers of Orkney-grown bere, distilled in 2004.

Bruichladdich planted bere unsuccessfully on Islay in 2005, so the distillery sources it from Orkney instead. It's a challenging grain with a husk so hard that it broke Bruichladdich's mash tun the first time the distillery worked with it; Arran reported similar difficulties.

But bere's backers are convinced that its flavour shines through, even in mature spirit. "The whisky was superb, particularly the cask strength version at 10 years old," recalls Isle of Arran Distillers MD Euan Mitchell. "Full of oils and a rich, gristy-malty flavour. It's definitely a case of quirky flavours over high-yielding profitability."

Cameron isn't surprised. "Those old barley varieties from the Western Isles or Orkney are just so different – it's almost like a different cereal," he says, adding that, by contrast, modern barley varieties share an almost identical genetic parentage.

Bere's small-scale revival could yet go further. Its unique character allows it to grow on poor soils where modern barleys cannot. That's piqued the interest of researchers, who are trying to breed some of its traits into modern barley varieties, with the aim of creating modern bere hybrids that could grow in a wide variety of locations.

Such a development could have global significance for sustainable agricultural practices – and it might yet add a new layer of flavour complexity to the malt whiskies of the future.
Richard Woodard has been writing about spirits and wine for 20 years, editing and contributing to a number of magazines and websites, including Decanter, The Spirits Business, just-drinks.com and Club Oenologique. He was also one of the founding editors of Scotchwhisky.com.