Thursday 18/2/2016 19:26 Rupert Patrick
The First, and Essential, Guide to Scotch Whisky
Alfred Barnard's 1885 adventures demand a place in every cultured whisky collection...
1885 MIGHT SEEM a good if unremarkable year for Great British culture, writes Rupert Patrick at WhiskyInvestDirect.
It saw the first publication of Good Housekeeping magazine, Gilbert & Sullivan's The Mikado opened at the Savoy Theatre, and the 'Glasgow Boys' held their first collective exhibition of paintings. H.Rider Haggard, the English writer of adventure novels, completed his most famous book, King Solomon's Mines.
Another adventurer, rather less well known, was embarking on his own historic journey – and the end result was the first authoritative book on Scotch whisky.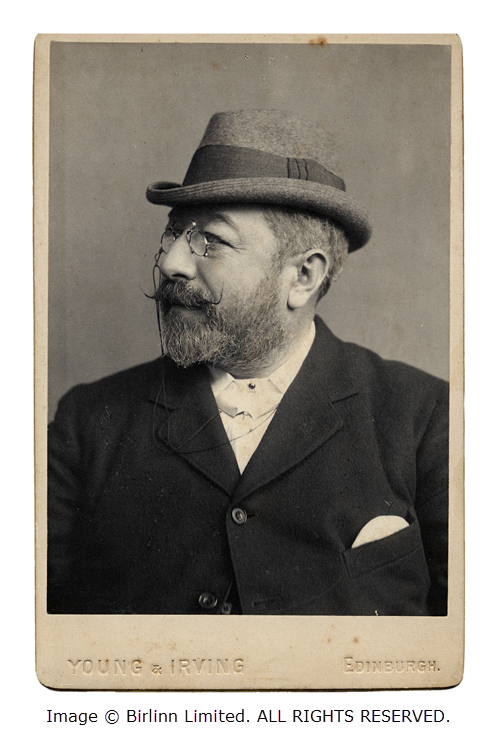 It was published by Harper's Weekly Gazette in 1887 and many editions have followed, the most recent from Birlinn in Edinburgh in 2012. If any book on Scotch whisky – and there are hundreds to chose from – can be described as 'seminal', this is surely it.
Alfred Barnard, an Essex man born and bred, then working as Secretary for Harper's Wine & Spirit Gazette, decided to embark on a two-year 'wanderlust' to visit, and write up, every distillery in the United Kingdom.
This was quite some challenge: ahead of him lay 129 distilleries in Scotland, 29 in Ireland and 4 in England. And no EasyJet. Instead it was a journey by rail, steamer and horse-drawn vehicles.
Barnard completed his Odyssey within two years and produced a 500-page tome entitled The Whisky Distilleries of the United Kingdom, first editions of which are rare and fetch around £2,500. But it's a very unusual work. His writing varies from charming, colourful and amusing descriptions of his journey (often with entertaining companions), to incredibly dry and painstakingly detailed accounts of each distillery.
It's as if it is written by two completely different people, one with a glass of whisky in hand, in the other a tape-measure. And even more surprising is the lack of organoleptic descriptions of the distilleries' products.
Search hard and you'll find one mention of a whisky being "delicate in flavour, and smooth on the palate" but that's as far as he goes – a refreshing contrast to some of the more flowery language used today.
Barnard's purpose was to inform and educate. This is supported by a reference to him in the 5th March 1887 edition of Harper's where it is stated that:
"In the early part of 1885 our correspondent, Mr.Alfred Barnard, during a visit to many of the Highland distilleries, was struck with the fact that the Whisky world in general was entirely ignorant of many, if not the whole of, the establishments from which the various makes of Whisky emanate."
The writer goes on to say:
"At public sales, and on the market generally, the make of Glen this and Ben that are freely referred to and dealt in, but how few know anything of the locality or detail of the manufacture connected therewith. Thus the idea was formed of a personal visit to every distillery in the United Kingdom for the purpose of describing its history, locality and method of working..."
Barnard was clearly on a mission. By the time he'd visited all 162 distilleries his knowledge was immense. As a result he picked up work from a few distillers, writing their whisky promotional pamphlets. However, it wasn't long – barely two years – before he was tempted back out onto the barley road to undertake a similar challenge, swapping whisky for beer.
This time, it took him nearly three years, in which he visited 110 breweries and amassed enough information to fill the four volumes of his Noted Breweries of Great Britain and Ireland. As well as chronicling every brewery, Barnard also gives very informative accounts of many of the famous brewing families and how they entertained him during his visit.
Described on the respective birth certificates of his three children as a toilet soap exporter, a merchant and finally as a gentleman, Barnard certainly made an interesting journey of his life. And from what can be deduced from his writings, he was a man with a great sense of humour, a joie de vivre, and a huge love for the Scottish countryside. Blend this with his obsessive eye for detail and it's no surprise he was welcome everywhere he travelled.
Barnard was ahead of his time. Whether he knew it or not, he provided whisky and beer drinkers not only with facts and figures but also with what they've always wanted, a good story and a reason to be loyal to a particular brand. And just as any serious Scotch whisky collection would be incomplete without an old Springbank or Port Ellen, a copy of Barnard's work is a must-stock in any whisky library.
Rupert Patrick is co-founder and chief executive of WhiskyInvestDirect, the online market enabling private investors to buy and sell Scotch whisky as it matures in barrel.
You can read more comment and analysis on the Scotch whisky industry by clicking on Whisky News.