Friday 24/2/2023 09:00 Richard Woodard
Chivas' Stellar Sales Trump Diageo
The last six months of 2022 capped a remarkable period of growth for Chivas Brothers, the Scotch whisky business owned by Pernod Ricard. Double-digit sales hikes, rising prices, buoyant trends from São Paulo to Seoul… But can it continue? Richard Woodard reports for WhiskyInvestDirect…
Forty years ago, the Scotch whisky industry was in a bad way. On 16 February 1983, Distillers Company announced the axing of more than 500 jobs, including the closure of 11 malt distilleries – among them Port Ellen and Brora – the Carsebridge grain plant and the malting operations at Port Dundas. This was the nadir of the whisky loch, when sales were decimated by global economic gloom.
Back then, if you'd told the Distillers' board that a single malt would one day sell more than 1m cases a year, they'd have laughed in your face. In the second half of 2022, however, The Glenlivet very nearly accomplished that feat in the space of six months.
And yet its shifting of 900,000 cases in the first half of Pernod Ricard-owned Chivas Brothers' 2023 financial year wasn't the chief highlight; competing for that accolade were a resurgent Chivas Regal – volumes up 24%, revenues rising 34% – and luxury offering Royal Salute (volume +22%, value +37%).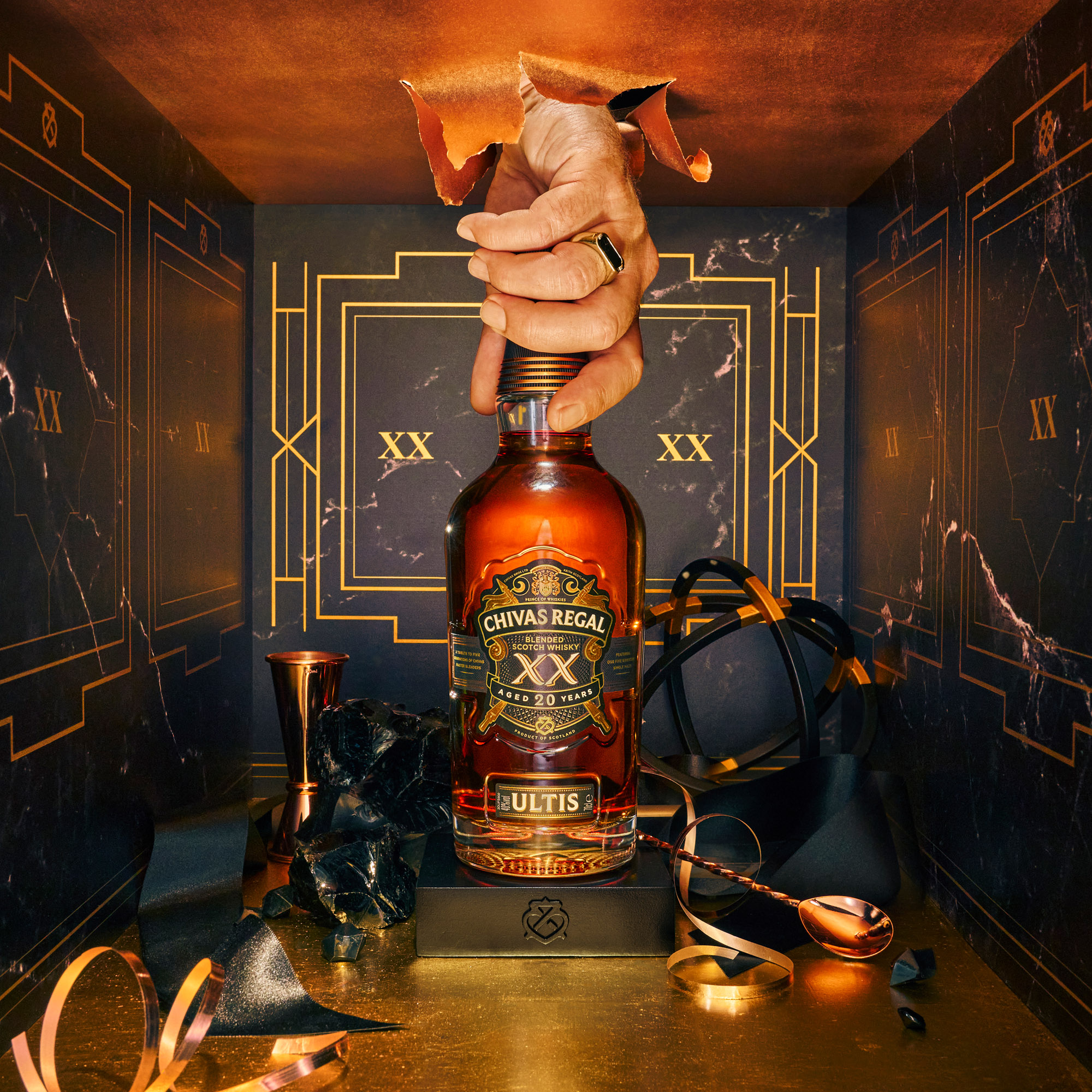 Meanwhile, Ballantine's, which has enjoyed huge post-Covid success, benefited from an 81% surge in sales for its Prestige range, giving the brand a double-digit revenue increase despite volumes rising by only 1%.
The numbers for Chivas were even more impressive than those posted last month by arch-rival Diageo (the business, incidentally, that grew out of Distillers Company). While Diageo was delighted with a 19% revenue increase for its Scotch stable, Chivas trumped that with organic revenue growth of 23%.
Better still, growth was split evenly between emerging markets (sales up 24%) and mature destinations (+22%). Highlights included Korea, Japan and Taiwan in Asia, and Brazil, Colombia and Mexico in Latin America. Even Ballantine's old hunting ground in the bars of Spain enjoyed a fine six months, with the market's revenues rising 17%. If a post-Covid China kicks back into gear during 2023, there could be more good news to come.
Scotch was a major factor in the elevated revenues and profits of Chivas' parent company: Pernod Ricard's first-half sales rose 12% to €7.1bn, with profit also up 12%, to €2.4bn, outstripping analyst expectations.
The current challenges of rising costs and spiralling inflation make this performance all the more remarkable. Chivas has successfully pulled off the magic trick of persuading people to pay even more for its products at a time when disposable incomes are supposedly shrinking, with the long-running trend of premiumisation showing no signs of slowing. Pernod's overall volumes were up only 2% – but pricing rose by 10%.
Will this continue? That's the big question, both for Chivas and for the Scotch whisky industry as a whole. It may yet be that the annus mirabilis of 2022 proves to be a high-water mark – or, at the very least, that growth will plateau in the months ahead.
Chris Beckett, head of equity research at investment manager Quilter Cheviot, scents change in the air, for all the positives attached to Pernod's performance. He says: "Scotch and Indian whiskies have been selling particularly well, but there appears to be a slight slowdown in premiumisation as speciality brands outperformed mainstream brands by less than in previous quarters – though this is to be expected, given the rising cost of living."
Perhaps the chief contrast between the performances of Pernod and Diageo lies in North America, where the latter was impacted by declining sales for both Johnnie Walker and Buchanan's. Chivas Brothers, however, saw revenues in the region rise by 6%.
The Glenlivet has been one of the big winners in the US for Pernod Ricard, but the company's newest initiative there is – perhaps surprisingly, given current market dynamics – not a single malt, but a new blend.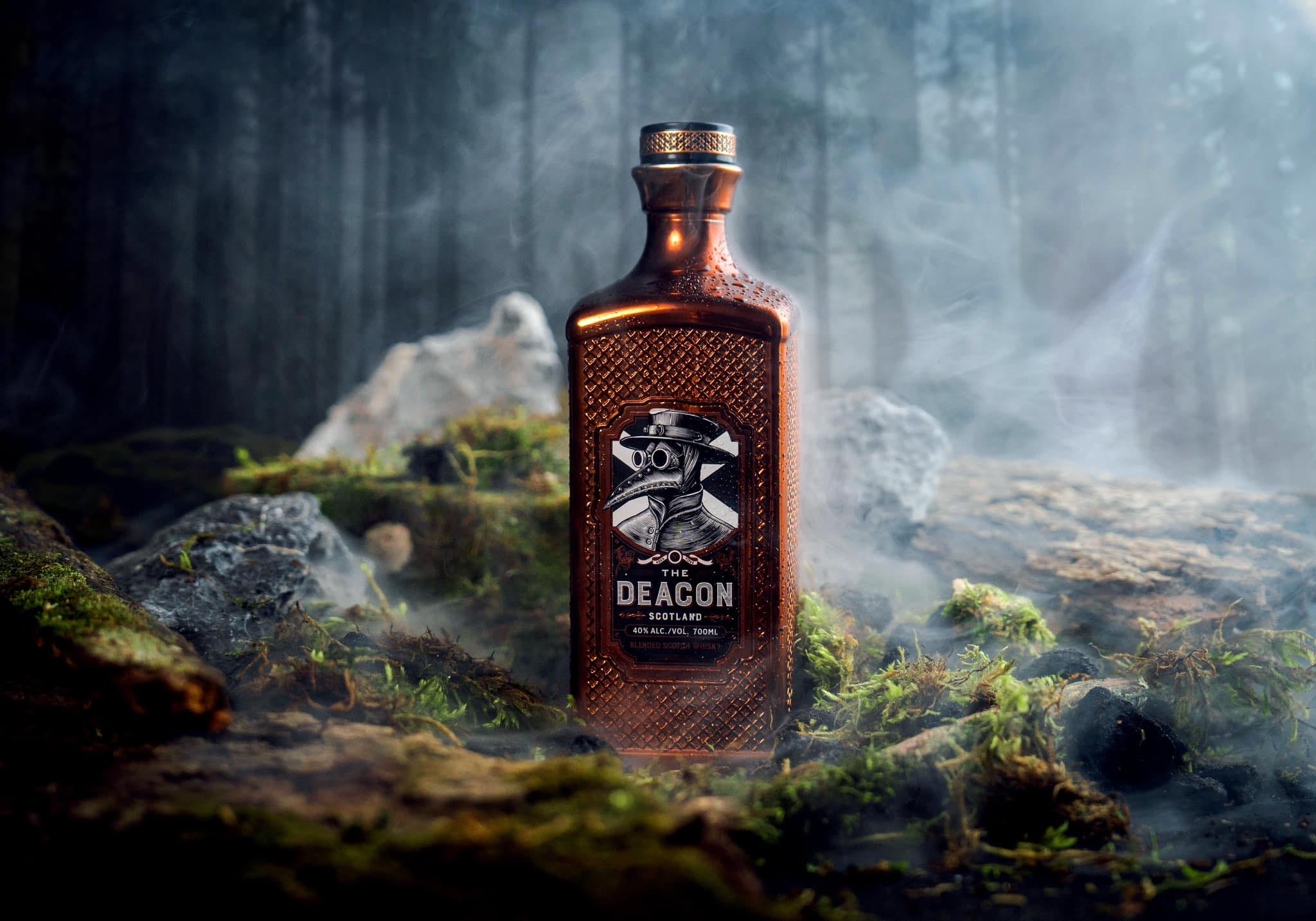 The Deacon is the latest innovation from Brett Berish-led Sovereign Brands, in which Pernod Ricard has a significant minority stake, and which is a dynamic brand builder that has Bumbu rum and Luc Belaire sparkling wine among its recent successes. Celebrity ambassadors and Instagram reels are very much the order of the day.
The Deacon is an intriguing product. Priced up against Johnnie Walker Black Label at about US$40 a bottle, it's a 40% ABV blend, but all the talk is about the malt content, which is a smoky combination of peated whiskies from Islay and Speyside.
Where The Deacon departs from the Black Label template – and radically – is in its branding, packaging and marketing. It comes in a striking copper bottle, emblazoned with a curious beaked and goggled 'mascot' on its label, and the promotional video is both stylish and dystopian – more Blade Runner than Brigadoon.
"We're not competing. We're innovating," says Berish. "We've lent our disruptive style to our first Scotch whisky, creating a premium and compelling product that is like nothing else on the market."
That sounds good on the press release, but how will the market respond? There's no denying that Chivas Brothers enjoyed a terrific time of it in the second half of 2022, but if The Deacon manages to revive the somnolent blended Scotch segment in the United States, that would be an even more remarkable feat.
Front Page Image: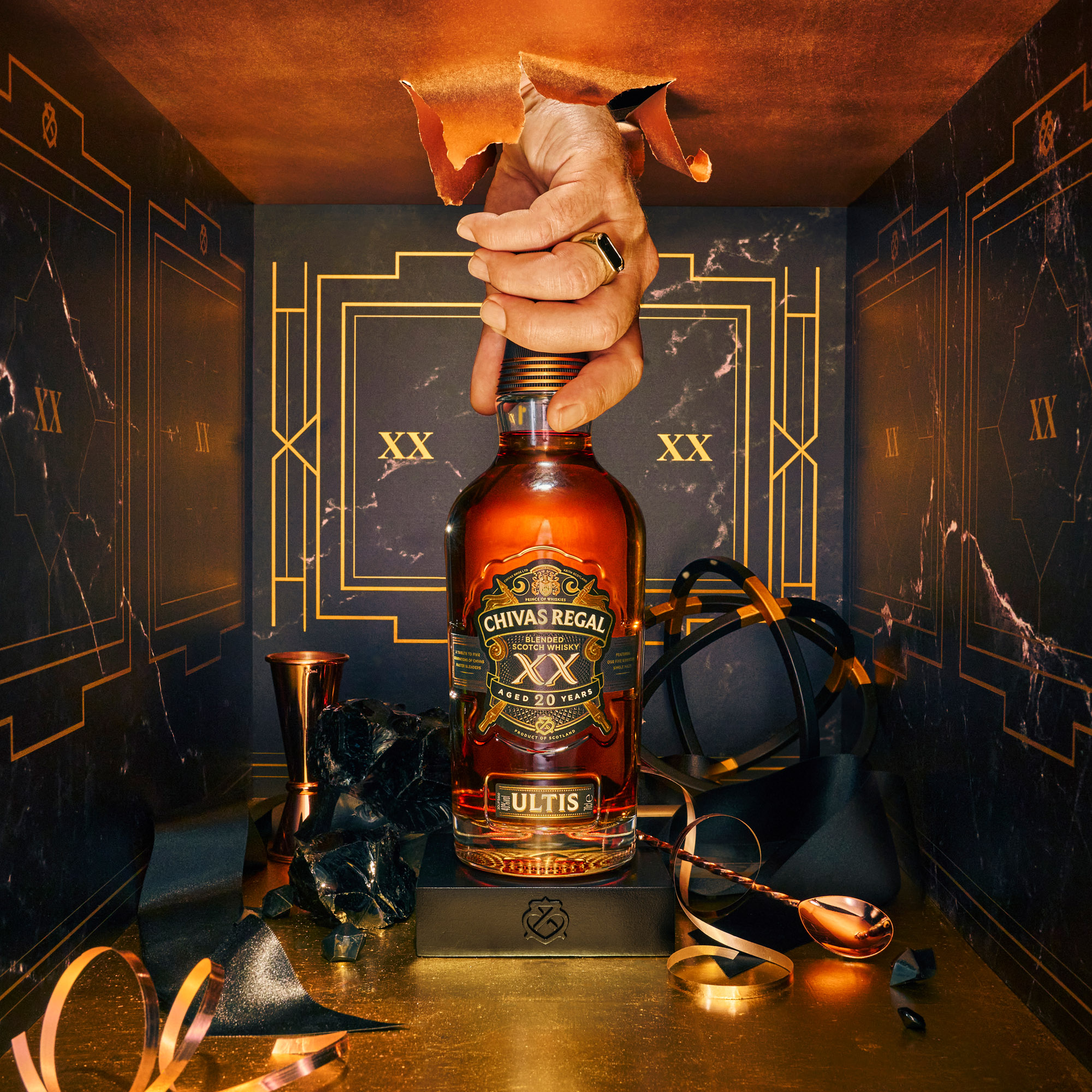 Richard Woodard has been writing about spirits and wine for 20 years, editing and contributing to a number of magazines and websites, including Decanter, The Spirits Business, just-drinks.com and Club Oenologique. He was also one of the founding editors of Scotchwhisky.com.