Friday 24/12/2021 09:00 Tom Bruce-Gardyne
Scotch Whisky's Spirit of Adventure
Few whiskies can boast such brand awareness and heritage as Cutty Sark, but few have fallen so far. Can its new French owners restore it to fame and fortune? asks Tom Bruce-Gardyne for WhiskyInvestDirect…
JUST over a year ago, the French drinks group La Martiniquaise-Bardinet (LMB) launched a new advertising campaign for Cutty Sark – the blend it bought from the Edrington Group for an undisclosed sum in November 2018.
In the 'Spirit of Adventure', the famous ship is shown climbing the lower slopes of a vast wave that towers above it.
Once upon a time Cutty Sark sat on the very top of that wave as the most popular Scotch whisky in America. At its peak in 1979 it was selling a staggering 2.6 million cases in this one market alone, according to David King who looked after the brand for years at Edrington and Berry Bros before his current role as Gordon & MacPhail's sales director.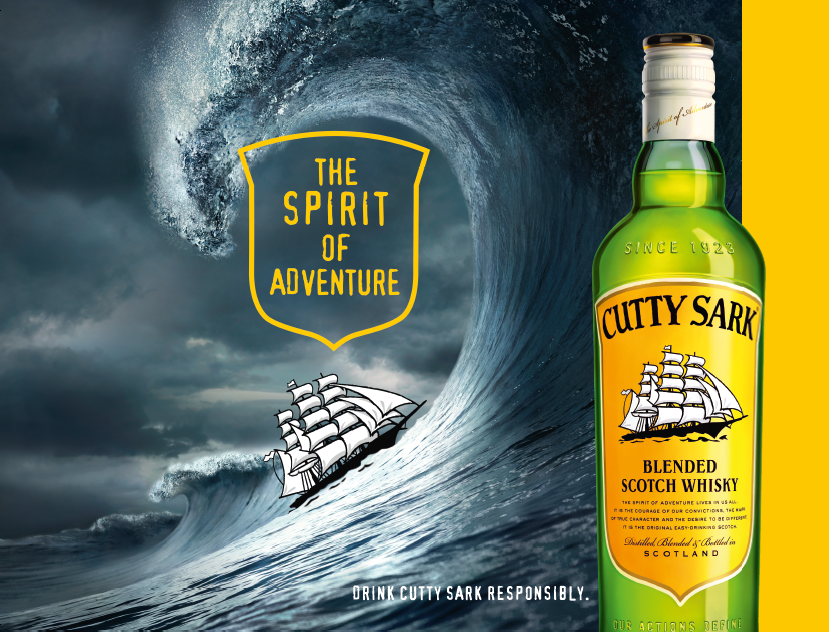 Americans embraced vodka and then Bourbon, and so-called 'blonde whiskies' were sent packing. Cutty Sark did recover lost volume in Japan and Southern Europe, in first Greece and then Spain, as did its arch blonde rival - J&B.
Both are a shadow of their former selves, but while the Diageo blend is forever condemned to being 'brother of the more famous Johnnie Walker', Cutty is under new management. David King wonders whether it can somehow recoup at least some of its lost glory.
"We were really excited to take over the brand," says Sylvia Bernard, LMB's marketing director. "We felt it was a unique opportunity to have an iconic whisky with such history."
Cutty Sark was created by Berry Bros in 1923 specifically for the US during Prohibition. Tales of how it was smuggled into a thirsty America by the infamous rum runner, Captain Bill McCoy, are the stuff of legend.
"It still has great awareness, and three quarters of 25-34 year old Scotch drinkers in the US know the brand," says Sylvia. Yet the typical Cutty drinker there is considerably older and driven more by price than brand heritage, it would seem.
David King has a pad in Florida and claims the local liquor store sells 1.75l jug handle bottles of the whisky for US$21.95 on promotion. Sylvia insists it's more like US$25, but that still equates to just US$10 (£7.55) for a UK-sized 70cl bottle.
She describes America as a "fantastic challenge" and says: "When we acquired the brand, we knew the situation in the US was very difficult when you have a decline like that."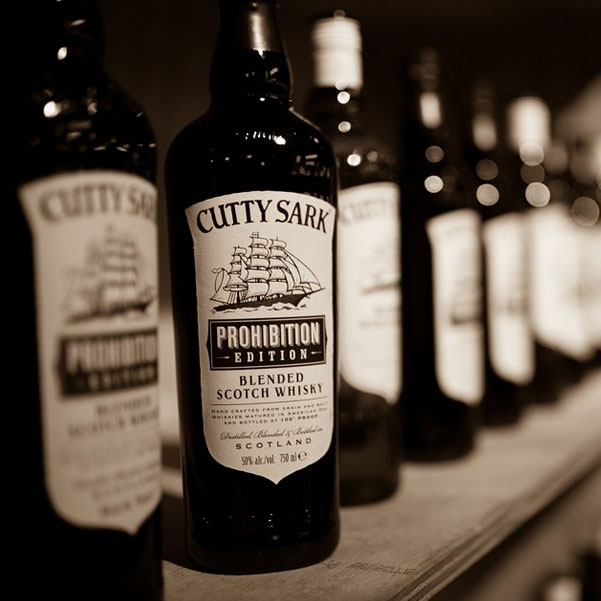 However, there are some grounds for optimism with a dynamic new distributor in the shape of Sazerac, whose import division – 375 Park Avenue Spirits has vowed to make Cutty Sark a priority. The same is true of its new Greek importer.
It feels as though this once massive thoroughbred Scotch blend really matters to La Martiniquaise just at it clearly did to Berry Bros. In the years in between, when owned by Edrington from 2010, that feeling was less obvious.
As Jean-Pierre Cayard, LMB's CEO, told the Spirits Business in September 2019 - "[Cutty Sark] was not a priority for Edrington, and that is why they decided to sell it and give more focus to Famous Grouse and Macallan."
He also claimed that Cutty Sark had totally disappeared from the French market but for the Nicolas off-licence chain. In truth it was never that big in France, and the plan is to keep it for the on-trade there, while LMB concentrates on its top-selling Label 5 blend in the French supermarkets. For now, Cutty's top five markets are Spain, Portugal, Greece, the US and Japan
Acquiring the brand has propelled LMB to number five in the Scotch whisky stakes behind Diageo, Pernod Ricard, William Grant's and Bacardi, and it has given the firm a more international profile. Third-party distributors will play a crucial role in revitalising Cutty Sark, and much depends on how important the brand is to them.
It was the same with Berry Bros., in the days when "it was like your brand was your child, and you sent it away to boarding school for someone else to bring up," as David King says. In the States that someone was the brand's importer – the Buckingham Corporation. While those days have long gone, it will be fascinating to see if Sazerac can somehow turn things around.
Sylvia Bernard cites the example of Brazil where she says the distributor is "not the biggest player in the country, but Cutty Sark is their biggest priority, and in just one year they have achieved excellent growth."
King in turn mentions the stellar performance of Puerto Rico (population: 3.2m) where "we did 250,000 cases because everybody drank 'Cutty con coco' [as in coconut water]." He says he would advise LMB "to use Cutty Sark in emerging markets and look at high-growth markets around the fringes like Vietnam and Nigeria."
If the French group really can rebuild this iconic whisky, it will do wonders for the confidence of blended Scotch in its mature markets. The category has been gently sliding downwards in the States for at least twenty years, yet the incredible resurgence of American whiskey is proof that things can change. Now back with an independent, family-owned firm, Cutty Sark could surf that wave once more.
Front Page Image: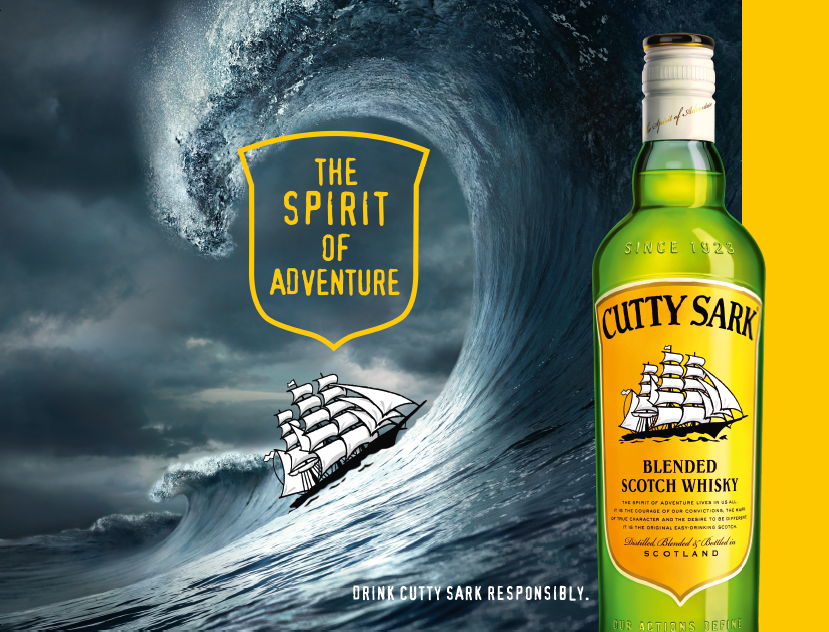 Award-winning drinks columnist and author Tom Bruce-Gardyne began his career in the wine trade, managing exports for a major Sicilian producer. Now freelance for 20 years, Tom has been a weekly columnist for The Herald and his books include The Scotch Whisky Book and most recently Scotch Whisky Treasures.
You can read more comment and analysis on the Scotch whisky industry by clicking on Whisky News.