Friday 17/12/2021 09:00 Richard Woodard
Frontiers of Flavour: Scotch's Experimental New Age
The world of whisky is more diverse than ever, with distillers everywhere exploring fresh frontiers of flavour. Now Scotch is responding to this new age of experimentation with exciting innovations of its own, as Richard Woodard discovers for WhiskyInvestDirect…
GLENMORANGIE'S Dr Bill Lumsden is often characterised as Scotch whisky's great innovator – a man unafraid to push the boundaries in every aspect of whisky-making to create bold new flavours and twists on the single malt template, whether it's smoky Ardbeg or zesty Glenmorangie.
But even Dr Bill is a bit giddy about the newest addition to Glenmorangie's site at Tain in Ross-shire: a brand-new, £8m distillery dubbed the Lighthouse (it's a 20m-high glass tower) that's set to take this Highland malt in exciting new directions.
He wants to make the new micro-plant into a "paradis" for Glenmorangie – a reference to the corner of the cellar reserved for the most prized eaux-de-vie made by Hennessy, Glenmorangie's sibling in Cognac.
The Lighthouse is a box of tricks: a hammer mill allows not just malted barley to be processed, but other cereal grains too. Lumsden says "all sorts of weird and wonderful things" are planned – while the two stills are replicas of those in the main stillhouse, but with modifications.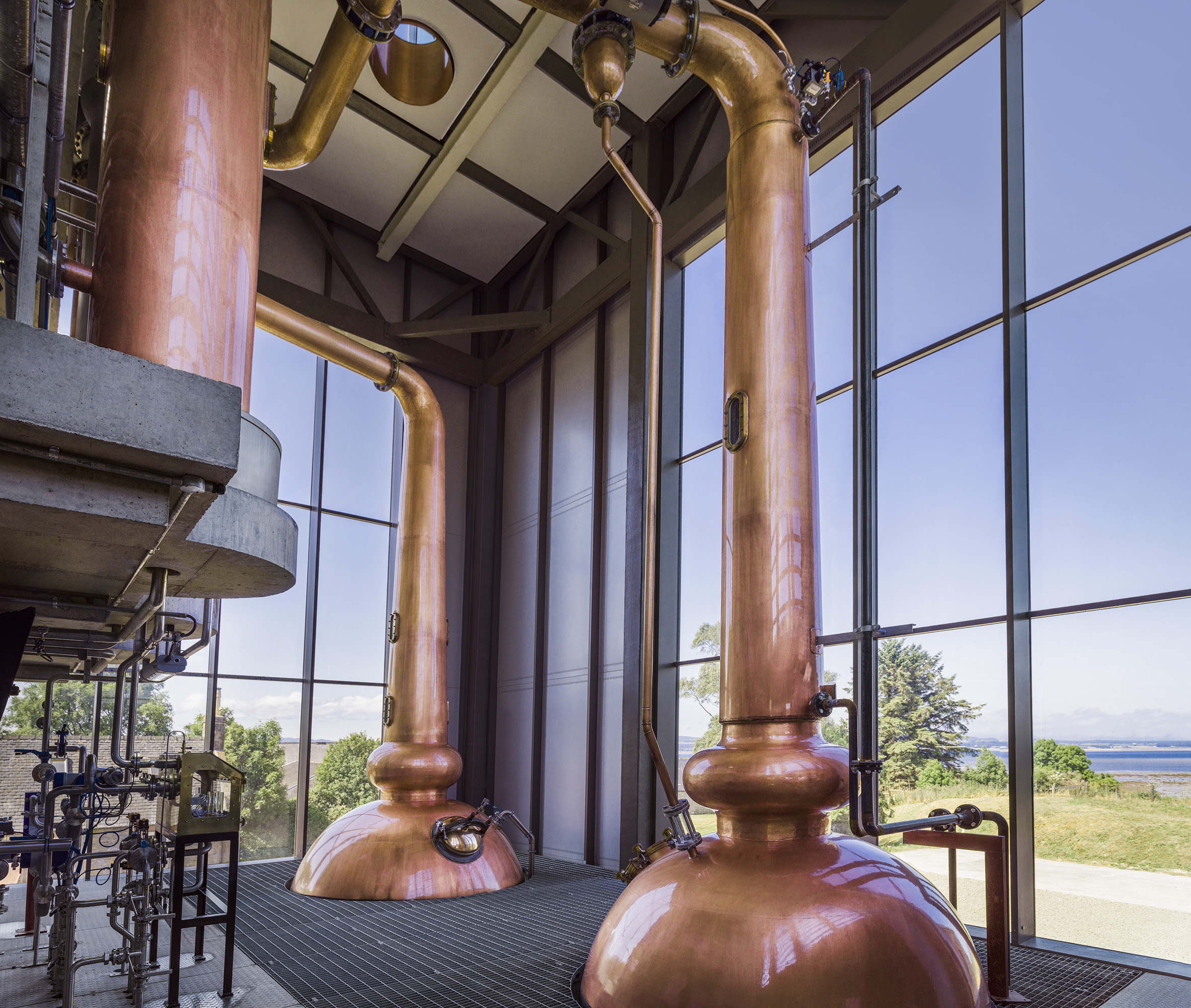 The spirit still comes with a purifier and cooling jacket, while the condenser offers a choice of copper or stainless steel. These flavour options can make the spirit ultra-light, ultra-heavy – or anything in between.
Beyond flexibility, the big benefit of the Lighthouse is that all this experimentation can take place without affecting Glenmorangie's day job of making commercial single malt. And the same is true of the Leven distillery operated by Scotch whisky's largest player, Diageo.
There's no glamour about Leven, as its official title – the Process Liquid Development Area (PLDA) – indicates. It's located in the middle of a vast bottling plant in Fife, and the experimental facility is as much about maximising efficiencies as blue-sky thinking. The lessons learned here can be rolled out to the company's distilleries all over Scotland.
There are two types of mill to allow different grains to be processed, a malleable mash tun and stills with removable mid-sections that can morph into any of the company's 28 other malt whisky distilleries – meaning that the company can experiment with, say, Lagavulin's spirit style without interrupting production on Islay.
Glenmorangie's Lighthouse and Diageo's Leven are examples of the kind of out-of-the-box thinking that's happening right across Scotland – and proof that potentially iconoclastic ideas aren't the exclusive province of start-ups and self-styled craft distilleries.
But the most genuinely innovative Scotch whisky distillery? Arguably, it's one that most people have never heard of, largely because – even six years after spirit first ran from its stills – InchDairnie in Fife has no visitor centre, attracts little publicity, and is yet to release its first whisky.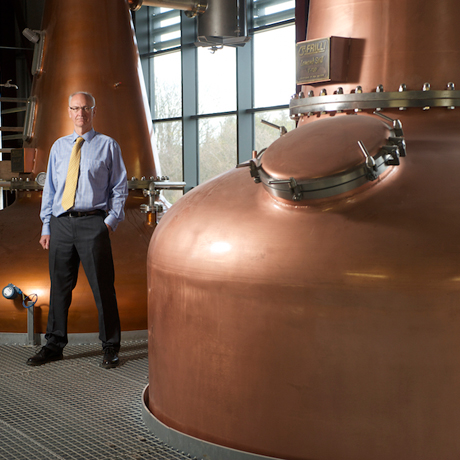 During those six years, the plant has used malted barley, but also rye (its RyeLaw whisky is now a core product), wheat and oats.
This year, they tried a 'sour mash' technique similar to that used to make Bourbon. There's a hammer mill and mash filter to aid processing, a bespoke 'Lomond Hills' pot still that has plates in its neck to add precision to spirit cut points, and numerous yeast strains tailored to the grains used.
"There are no 'no go' areas, and I think if your approach to innovation is 'we can't do that because of this', then that's completely wrong," says InchDairnie founder Ian Palmer. "To be truly innovative, you have to answer all the questions – some of the answers might be quite surprising."
And what if, according to the industry's famously strict regulations, you can't call it Scotch? "Then you don't have to put Scotch whisky on the label," says Palmer. "If it's an absolutely fantastic product, call it by another name. Ultimately, we're running a business."
If the InchDairnie approach sounds chaotic, it's anything but. "A lot of innovation can be very free-wheeling – give it a go and see what happens," Palmer says. "We tend to be very controlled – we manage the whole thing and what we want is to be able to repeat it when it works. We manage the risks and there's lots of development work before we go on with anything."
This rigour extends to the InchDairnie business model. The experimental stuff, dubbed PrinLaws, only accounts for 10 days' production a year in what is a big distillery (capacity 2m litres of pure alcohol a year). "Some people seem to think it's a very new business model, but it's not – it's very, very old," says Palmer.
"We sell the majority of our new make spirit to whisky blenders. That's what gives us the cashflow and the profit that we recycle to fund InchDairnie single malt, [rye whisky] RyeLaw and our peated malt, KinGlassie."
And yet, for all the painstaking planning and systematic approach, there's one aspect of the process that remains wholly unpredictable: "We have no clue how it's going to mature," Palmer admits. "But that's the risk you have to take. You find the wood to match the new make spirit and mature it – then cross your fingers and say, jeez, I hope that money was well-spent!"
Front Page Image: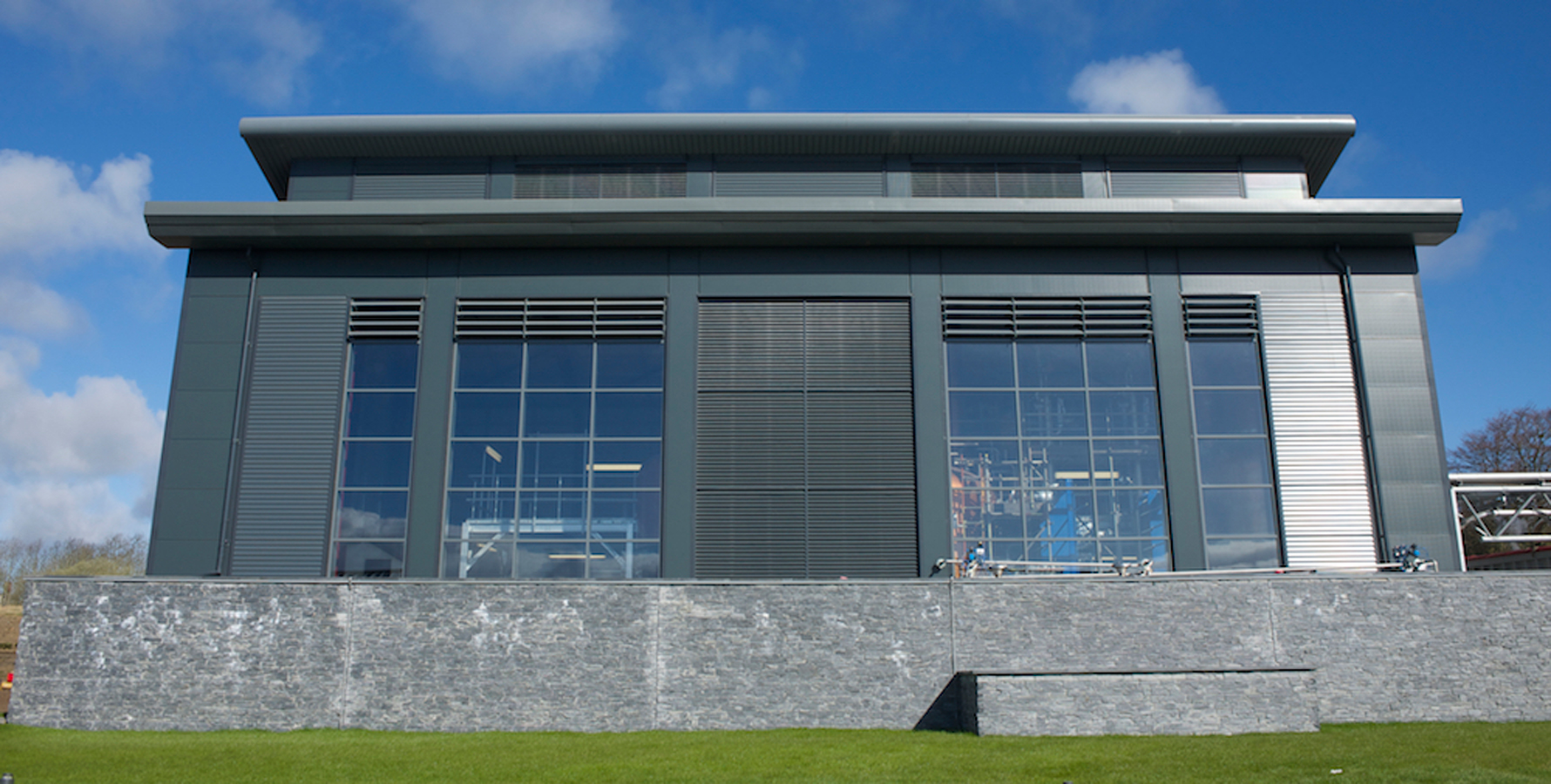 Richard Woodard has been writing about spirits and wine for 20 years, editing and contributing to a number of magazines and websites, including Decanter, The Spirits Business, just-drinks.com and Club Oenologique. He was also one of the founding editors of Scotchwhisky.com.