Wednesday 6/5/2020 23:15 Richard Woodard
"Virtual Distillers"?; The changing face of Scotch's independent bottlers
As one of Scotch whisky's most illustrious independent bottlers prepares to celebrate its 125th birthday, Richard Woodard examines for WhiskyInvestDirect the concept of third-party bottling – and how it has evolved over the years.
On 24 May, 1895, a new shop opened in Elgin. A grocer and "Italian warehouseman", Gordon & MacPhail (G&M) soon earned a reputation for its tea, coffee and other wares. But now, as the company nears its 125th birthday, single malt Scotch whisky is its chief source of fame.
Yet for most of its history – and despite sales of Scotch whisky being their bread and butter – Gordon & MacPhail was not a distiller of single malt whisky.
Instead, G&M is known within the industry as an independent bottler. Which means… what exactly?
"An independent bottler is someone who is bottling a whisky from a distillery that they do not own," explains Stephen Rankin, G&M's director of prestige and fourth-generation member of the owning family.
It's a simple definition, but the businesses daubed with that broad brush are hugely diverse.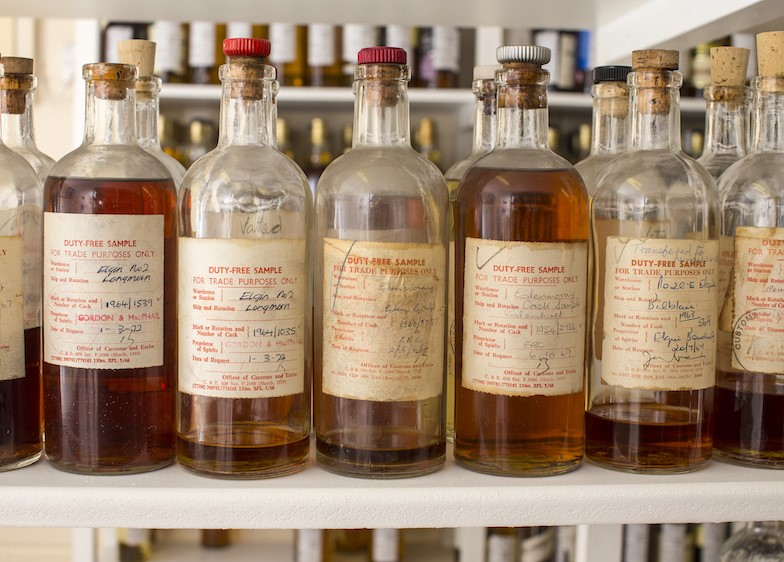 G&M's modus operandi involves buying new make spirit from distilleries and filling it into its own casks. Many ultimately end up bottled under G&M's own label, with the distillery name stated; a practice dating back to 1896, only months after the business started.
What started off as pragmatism – as merchants, they had access to an array of casks – has become core to the business. And the ensuing bottlings have elevated previously little-known distilleries, such as Linkwood and Mortlach, to wider fame.
Others chose a different course. Douglas Laing started off in 1948 as a blender with 'King of Scots' before moving into single cask malts in 1999. More recently, its Remarkable Regional Malts range – six blended malts covering all Scotland's whisky regions – has brought things full-circle. "We've gone back to our roots," says company CEO Chris Leggat. "If the big companies are the oil tankers, we're the speedboat. We can react quicker to consumer trends."
Both G&M and Douglas Laing have long track records, and strong links with the industry. In an ever more crowded and competitive marketplace, how do younger companies survive and thrive?
Adelphi, established in 1993 with a niche focus on single cask single malts, had to earn respect through their cask selection process. "You've got to work on it, prove what you're bottling is as good as, if not better than, the original," says MD Alex Bruce. "You can't just ring someone up and say I need three more Springbanks, a Clynelish and a Bunnahabhain. We've opened the supply doors based on the quality that we've managed to bottle."
"We were lucky," admits William Wemyss, MD of Wemyss Malts, established in 2005. "We used names like The Hive to identify our [blended malt] bottlings, so we weren't reliant on third-party distilleries. That made it easier for us to access stock as a new boy."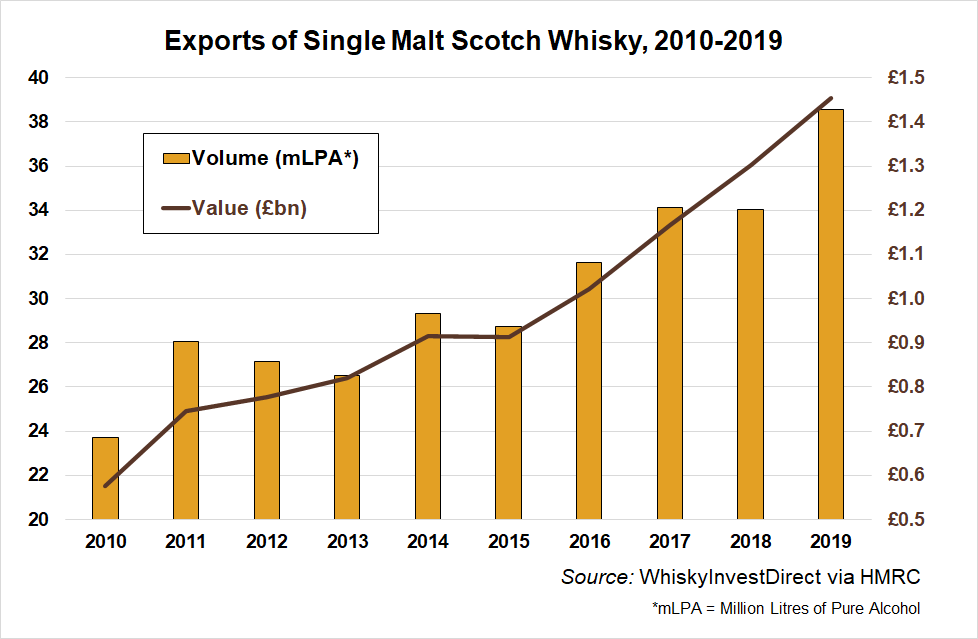 As the single malt market has expanded, sourcing top-quality liquid has become tougher for all. The obvious answer? Become a distiller.
After 98 years of existence, G&M acquired Benromach distillery in 1993 and is now building another distillery at Craggan, near Grantown-on-Spey. Douglas Laing is building a new distillery in Glasgow, having bought the tiny Strathearn last year, with Leggat intending to increase production tenfold. Meanwhile Wemyss constructed Kingsbarns near St Andrews, Adelphi built Ardnamurchan on the remote west coast, and there are more.
Owning a distillery means different things to different companies. For Douglas Laing and G&M, the independent bottling activity will remain by far the most significant part of the business.
But that's not the case at Adelphi. Early on, Bruce looked at aping the G&M model by holding young whiskies and becoming a "virtual distiller", but he was wary of cost and creating a maturation gap. There was nothing worth buying – so building Ardnamurchan was the result.
"Ardnamurchan will become far bigger than Adelphi could ever be," says Bruce. "I don't see Adelphi growing a huge amount beyond 100 casks a year." They could source more, he adds, but there simply "isn't enough time in the day" to go through the painstaking selection process.
Wemyss' motivation behind Kingsbarns was partly linked to supply, but also to tourism: Kingsbarns is close to the "home of golf" - St Andrews.
They remain mainly focused on expanding Wemyss Malts' international reach, but are not ruling out another distillery project in a different region in the future.
All of which begs the question: are these companies really independent bottlers any more?
The answer is yes – at least in part. The term was always inadequate to fully describe the activities of such a diverse group of businesses – and in the modern world of Scotch whisky, with its global reach and its many complexities, even more so.
---
Richard Woodard has been writing about spirits and wine for 20 years, editing and contributing to a number of magazines and websites, including Decanter, The Spirits Business, just-drinks.com and Club Oenologique. He was also one of the founding editors of Scotchwhisky.com.