Thursday 26/8/2021 15:43 Richard Woodard
Trouble in Paradise: Islay's Whisky Galore Problems
World-famous for its smoky Scotch, the island of Islay is now getting its 10th whisky distillery. How will its infrastructure cope? Richard Woodard investigates for WhiskyInvestDirect...
ISLAY is the whisky island that appears to have it all, defying its small size to achieve global fame through single malt.
In the next few weeks Elixir Distillers is due to start work on the island's tenth whisky distillery to add to such famous names as Ardbeg, Laphroaig, Lagavulin and Bowmore.
Not bad for a place with a population of about 3,000 people.
Islay embodies a particular style of whisky: peated single malt, with its fiercely pungent, seawood-and-smoke character – but it's often forgotten that there is unpeated whisky on the island too, made at Bruichladdich and Bunnahabhain.
Visitors are charmed by Islay's landscape, pace of life, people, wildlife and whisky. But paradise has its problems too – specifically, an erratic ferry service, crumbling roads and issues related to employment and housing.
Such issues are common to many island communities, but not many island communities host a multi-million-pound industry that continues to grow.
In the past 25 years alone, two distilleries have been revived (Ardbeg and Bruichladdich), two have been built (Kilchoman and Ardnahoe), and production continues to expand. There is a growing emphasis on tourism, with Caol Ila and Bunnahabhain opening much-improved visitor facilities.
If the strain is beginning to show, it is only highlighting longer-term issues, particularly related to the CalMac ferry links to the mainland. Notionally, Islay has had two ferries on its routes from Kennacraig to Port Askaig and Port Ellen for the past several years. But only notionally.
"Every time another ferry on the CalMac network breaks down, one of our ferries gets taken away," complains Kilchoman MD Anthony Wills.
"It's so frustrating for anyone trying to do business on Islay, and this has been an ongoing issue for years. This is not something new."
July brought good news, with Transport Scotland announcing the procurement of a new Islay ferry, at an estimated cost of £50m. But the small print – interested shipyards will be assessed for suitability before a tender process later in the year – indicates the snail's pace at which things are moving.
Why are ferries such an issue?
Increasing demand for Islay's whisky has led both to expanding production and to more whisky fans wanting to visit the island, but that virtuous circle turns vicious when the infrastructure starts to creak: tourists and contractors competing for space on ferries; rising numbers of trucks and camper vans pounding the pothole-ridden roads.
There have been discussions about a commercial traffic-only ferry link to the mainland, but these appear to have been forestalled by July's CalMac announcement. Nonetheless, Bruichladdich CEO Douglas Taylor would like ferry demand to be reviewed on an annual basis to prevent future bottlenecks. Given that the distillery's plans to build its own maltings on the island will cement its already strong Islay links, that's hardly surprising.
Finding staff, and finding somewhere for them to live, is another challenge, because Islay has all but achieved full employment. "If you want to expand, finding people to come in and work is becoming more and more tricky," says Wills at Kilchoman.
If you bring people over from the mainland, will they cope with the remoteness of island life? And where will they live? The alternative is to poach staff from other distilleries – which helps nobody in the long term.
These are difficult challenges for established businesses; even more so for a start-up. No wonder, then, that Elixir Distillers' plans for the company's new distillery near Port Ellen include the provision of housing for its staff.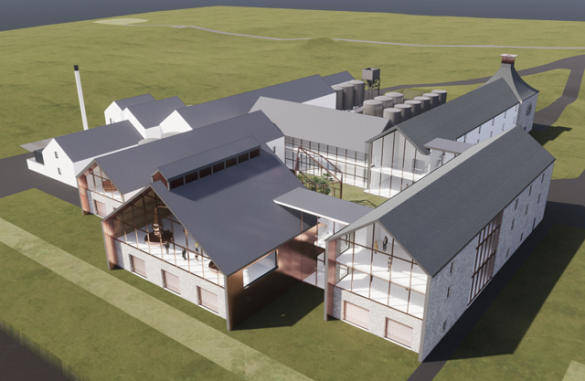 Elixir co-founder (and whisky-retail entrepreneur) Sukhinder Singh is a long-time Islay visitor, fully aware of the challenges posed by operating a business on the island. But with building work set to begin in early September, he retains a sense of optimism about the broader infrastructure issues.
"I think the good thing is that there are things happening in the background," he says. "My feeling is that in the next two to three years things will begin to move."
Singh has plans for an Islay Distilleries Trust that would unite the different operators on the island behind the common goal of improving Islay's infrastructure and facilities. While getting business rivals to sit around a table and agree with each other may be even more challenging than opening a distillery, this kind of united front may be what's needed to provoke public authorities into taking meaningful action.
"As the industry continues to be on a positive trajectory, it has highlighted an even greater need for infrastructure solutions to be deployed," says Taylor at Bruichladdich.
"With new distilleries planned to open on the island, and those already existing looking to base more of their operations on the island, it is hoped that increased investment from the distillery owners should be met with adequate infrastructure."
It's worth remembering that Islay is a success story, and that the island's challenges are, in part, a symptom of that success. If the industry that has brought such riches can unite to tackle those challenges, it will surely be in a stronger position to encourage government to follow suit and take action as well. And one thing is certain: 'whisky island' will be all the better for it.
Front Page Image: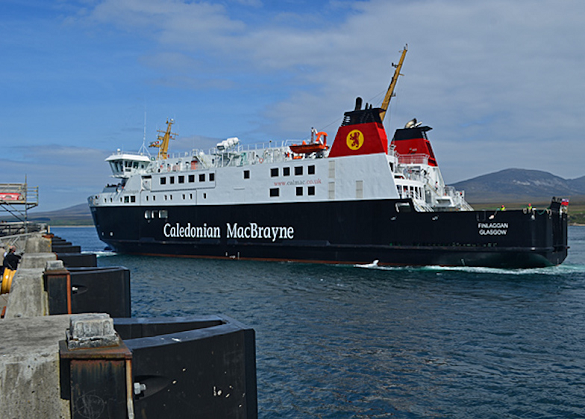 Richard Woodard has been writing about spirits and wine for 20 years, editing and contributing to a number of magazines and websites, including Decanter, The Spirits Business, just-drinks.com and Club Oenologique. He was also one of the founding editors of Scotchwhisky.com.