Friday 15/7/2022 09:00 Richard Woodard
Scotch and Flavour - Is the Future Orange?
As Scotch makes its latest foray into "flavoured whisky" with the launch of Grant's Summer Orange, will such innovations attract a new demographic into the category? Or do they risk dumbing Scotch whisky down? Richard Woodard reports for WhiskyInvestDirect…
FLAVOURED Scotch whisky. As a phrase, it is simultaneously tautologous and self-contradictory.
After all, all Scotch whisky – from the lightest single grain to the smokiest Islay malt – has flavour. And if we're talking about Scotch whisky infused with extraneous flavouring agents – well, that's not even whisky in the first place.
Nonetheless, the debate around "flavoured Scotch" is set to rumble on, thanks to the launch in May of Grant's Summer Orange, a spin-off of the blended Scotch brand owned by William Grant & Sons.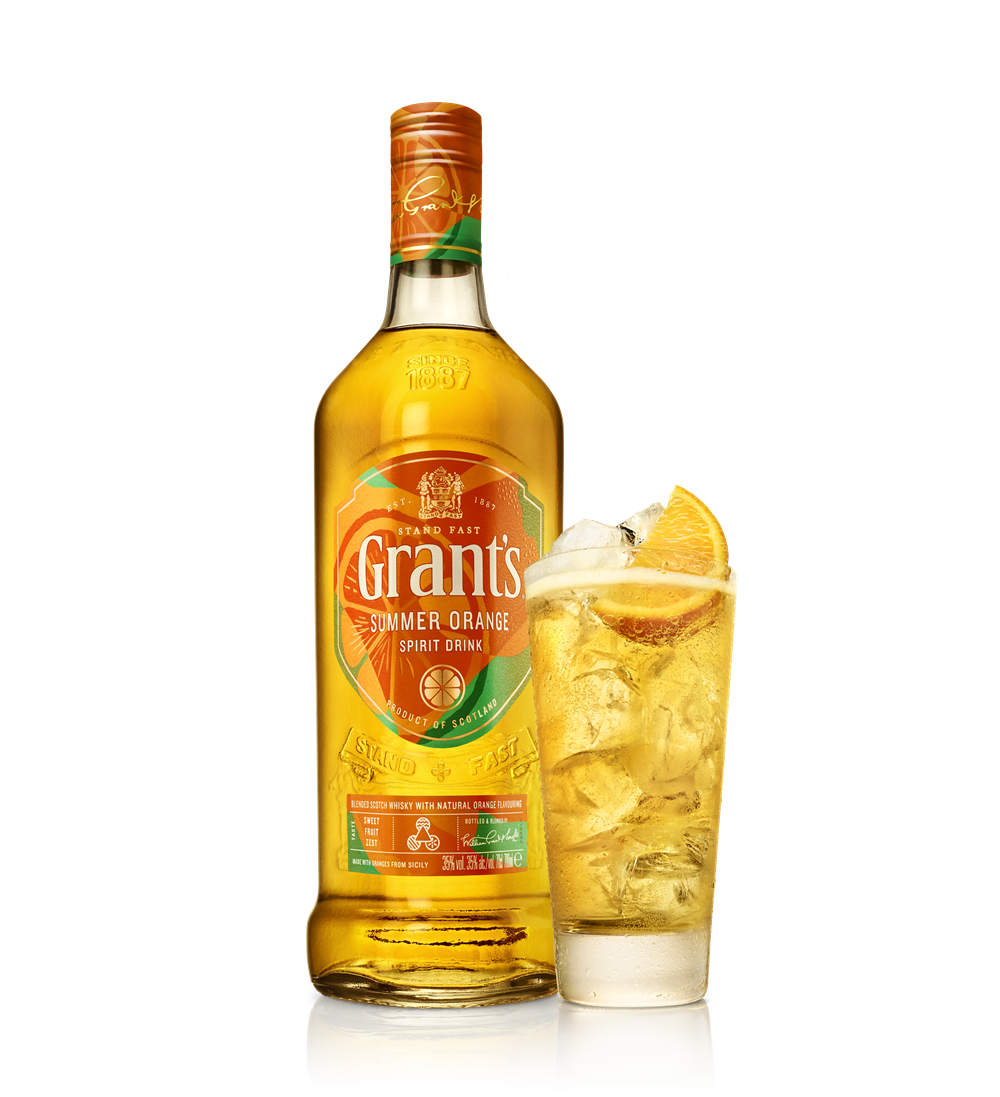 Grant's Summer Orange is, we're told in its press release, "bursting with natural citrusy orange flavours and Sicilian orange extract". It's also "summer fun in a bottle", and the perfect option "whether your vibe this summer is park picnics, barbecues or listening to a chilled soundtrack kicking back with mates".
Clearly, Summer Orange isn't Scotch whisky, since the regulations don't allow the addition of extra flavourings or of any ingredients beyond cereal grains, water and yeast. It's also bottled at 35% ABV, below the minimum 40% permitted for Scotch.
Summer Orange is clearly labelled as a "spirit drink", and as "blended Scotch whisky with natural orange flavouring" – but, given the prominent Grant's branding and the use of the brand's signature bottle, how many consumers will read the small print? Grant's Summer Orange isn't "flavoured Scotch" because "flavoured Scotch" doesn't exist, but that distinction is mainly one of semantics.
The bigger question for Scotch is whether it should be dipping a toe in these waters in the first place. Cautionary voices highlight the category's hard-won status as a quality, premium product – an aspirational luxury for millions of consumers. Flavours, they warn, risk sacrificing this on the altar of short-term populism.
Scotch certainly has a chequered record when it comes to "flavoured" products. Edrington-owned blend The Famous Grouse experimented with a few variants (citrus, vanilla, spice) in Scandinavia in the early 2010s, and Bacardi released Dewar's Highlander Honey in 2013, but has since withdrawn it.
Among the multinationals, only Pernod Ricard's Ballantine's has made a serious fist of creating a "flavoured whisky" roster, encompassing Ballantine's Wild (cherry), Brasil (lime) and Passion (tropical fruit).
Diageo-owned and David Beckham-endorsed grain whisky brand Haig Club announced Haig Club Mediterranean Orange in March 2021 and, within the broader whisky universe, we've seen Jim Beam Orange (June 2021) and Jameson Orange (UK and Russia 2021, US 2022) make their debuts in the past year or so.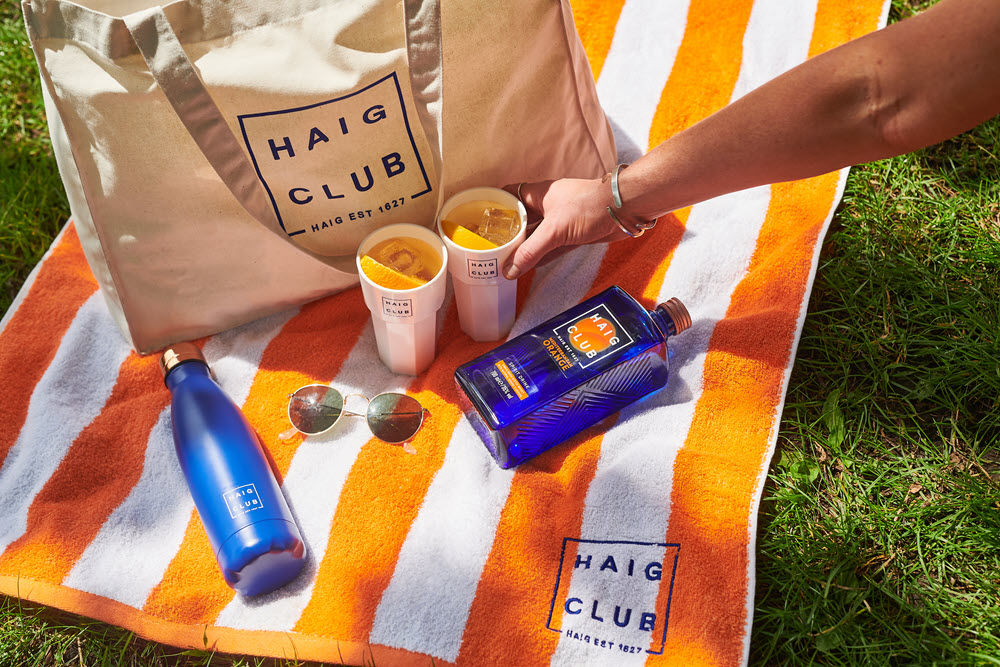 These "me too" spin-offs are partly driven by the consumer zeitgeist – there's a clear demand for citrus-led alcohol at the moment, whether's it's gin, vodka or RTDs – but their raison d'être is to draw new people into drinking whisky, and drinking a particular brand. That's evident in the marketing language used in that Grant's Summer Orange press release (see above).
North American whiskies such as Jack Daniel's, Jim Beam and Crown Royal have used flavours over the past decade and more as recruitment sergeants to their respective franchises: lure people into trying Jack Daniel's Tennessee Honey, the argument runs, and some of them will migrate over to the mother brand. Flavours are also more likely to appeal to demographics – younger LDA consumers, women – not traditionally drawn to whisky.
Whether this logic applies to Scotch is open to question. Because the category has largely sat out the flavours game so far – or forays into it have proven unsuccessful – there's a risk that consumers simply don't associate it with this type of product. "Flavoured" American, Canadian or Irish whiskey? Why not? "Flavoured" Scotch? Not so sure.
That's not to say that these products don't have a tactical role in the development of the category, it's just that they have to be used judiciously, and ambitions for them have to be realistic. That's one reason for the (relative) longevity of Ballantine's flavours roster – they've been aimed selectively at receptive markets, such as Poland, France, Germany and Spain.
Early signs are that it may be a similar story with Grant's Summer Orange, billed to have a pan-European launch in early May, but at the time of writing (mid-July) only apparently available for purchase online in Poland, where "flavoured" alcohol (vodka, RTDs) is hugely popular, and in France, the world's biggest blends market.
For the moment, "flavoured Scotch" is likely only to work in certain places, and for certain brands – most obviously, mainstream blends such as Grant's or Ballantine's that want to renew their consumer base by attracting a younger demographic.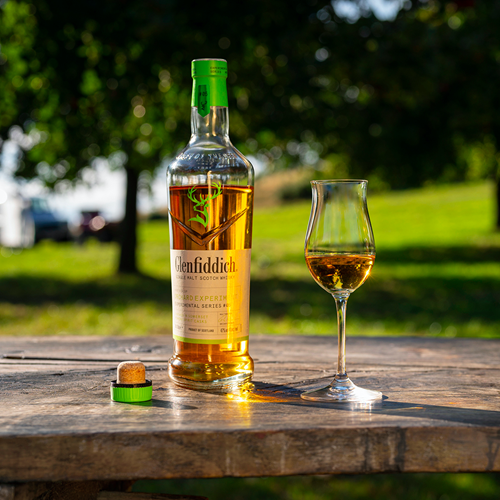 Otherwise, there still remains great scope for creativity within the current production regulations governing Scotch. Within a few weeks of that Grant's Summer Orange announcement, William Grant & Sons also unveiled Glenfiddich The Orchard Experiment – a single malt finished in Somerset Pomona Spirit (apple liqueur) casks, designed to enhance Glenfiddich's signature orchard fruit notes.
It's noteworthy that, before 2019, when the rules were changed to allow maturation in a wider range of wood types, the company would not have been allowed to call The Orchard Experiment Scotch whisky. That in itself is a clear sign that the category can evolve and change with the times – and that there's more than one way to create flavour in Scotch.
Front Page Image: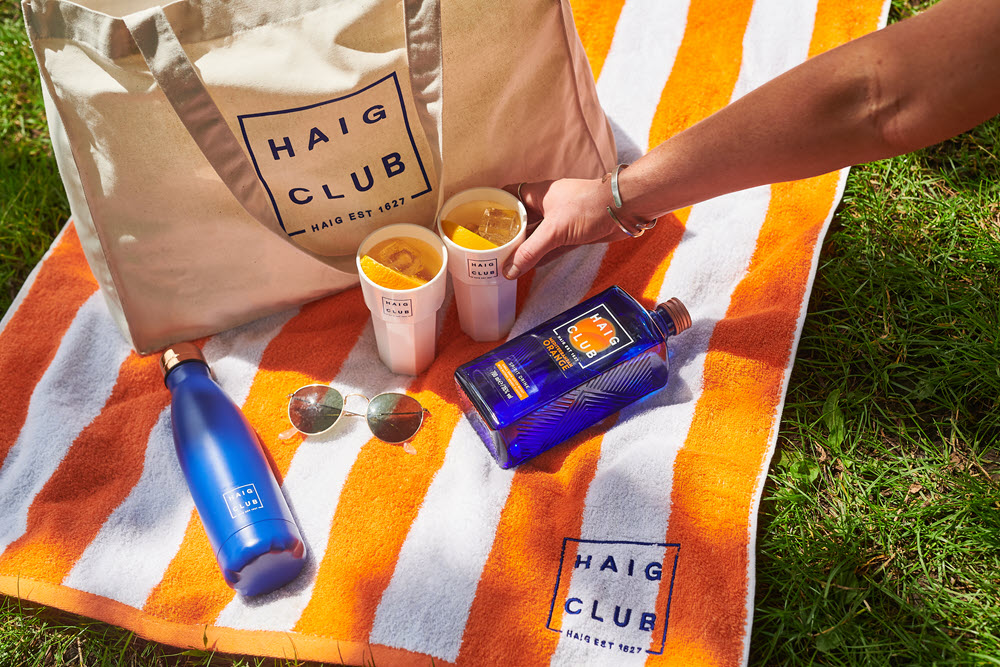 Richard Woodard has been writing about spirits and wine for 20 years, editing and contributing to a number of magazines and websites, including Decanter, The Spirits Business, just-drinks.com and Club Oenologique. He was also one of the founding editors of Scotchwhisky.com.