Friday 1/9/2023 09:00 Tom Bruce-Gardyne
Chivas Sparkles Again
Pernod Ricard's results are just in, and Scotch did well, even outperforming Jameson's Irish whiskey for once. And Chivas Regal is now officially a 5m case brand, reports Tom Bruce-Gardyne…
When Pernod Ricard acquired the Seagram's spirits business in 2001, Chivas Regal was the 'jewel in the crown'. "That brand is going to be our number one focus around the world," the late Patrick Ricard told me. "I hope, knowing what we've been able to do in the past, that in starting with a wonderful brand we should be able to grow it."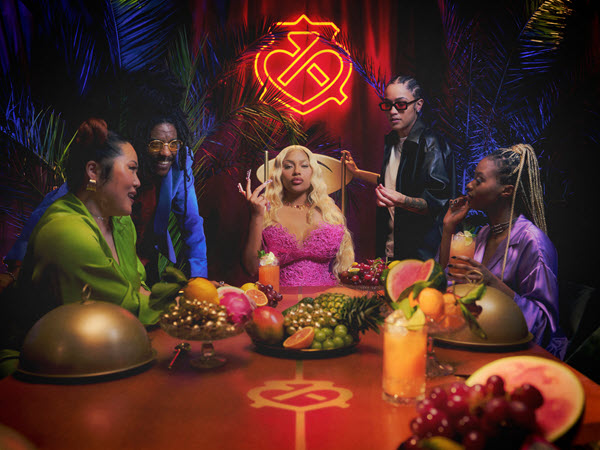 In the company's full-year results (FY23), announced yesterday, Chivas Regal was the star performer. Value, as in net sales, jumped 25%, while volumes grew 10% in the 12 months to the end of June. In its results presentation, Pernod talked of it "breaking the 5m cases milestone," and being "the leading contributor to group growth in FY23 with notable performance in India, Turkey, Japan, travel retail and Spain."
"Chivas Regal's growth has been driven by a few critical factors," says Jean-Etienne Gourgues, chairman & CEO of Chivas Brothers, Pernod's London-based Scotch whisky division.
"It was strategically repositioned with a view to rejuvenate its consumer target, leading to a realignment with street culture and its successful 'I Rise, We Rise' platform," he says, referring to the brand's current marketing campaign. "With this change, we've not only seen a trend in trading up to higher marks, but an appetite for innovations."
Overall, Chivas Bros recorded a 17% increase in net sales of Scotch. So, not quite the 25% jump it achieved in FY22, but pretty impressive in the present climate. It's evidence that Chivas has been able to pass on inflationary costs to consumers through higher prices, and persuade some of them to trade up. A press release quoted ISWR data putting Chivas Regal 18 year-old as the world's biggest blend in that age group by volume and value as of 2022.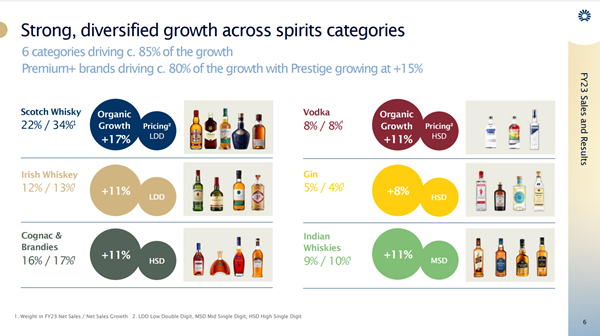 That said, the real volume, and much of the value among premium blends, is clearly down at the 12 year-old level where Johnnie Walker Black Label dominates. A month ago, Diageo proudly announced that Johnnie Walker's total sales were up 9% in its full-year results. This takes the brand to around 24.8m cases globally.
Its nearest rival is Chivas Regal's stablemate, Ballantine's whose volumes dipped 4% to 8.8m cases, but whose net sales were up 13% thanks to "strong international growth," said Pernod, "notably in Korea, India, Japan, Spain, Turkey and Brazil."
Chivas Bros pointed to clear signs of trading up, with "particularly strong growth in [Ballantine's] prestige range, which exceeded that of the total 'prestige and prestige-plus' Scotch category, according to IWSR in 2022." The company added that the 17 and 21-year-old "have been the key drivers alongside Ballantine's Finest, with the Asia region excelling during this fiscal."
If Ballantine's competes with Johnnie Walker Red Label, its stablemate – Royal Salute does battle with Blue Label and above. In FY23 its sales grew 17% to around 300,000 cases, which may seem modest but this prestige blend is definitely not volume-driven. Not a drop is released until the whisky has spent at least 21 years in wood, and UK prices at Whisky Exchange start at £139 and rise steeply upwards from there on.
Its value, or net sales, were up 32% last year which earned a glowing report from Pernod's head office in Paris. "Excellent growth driven by very strong recovery in travel retail and Taiwan, Korea and India," it declared.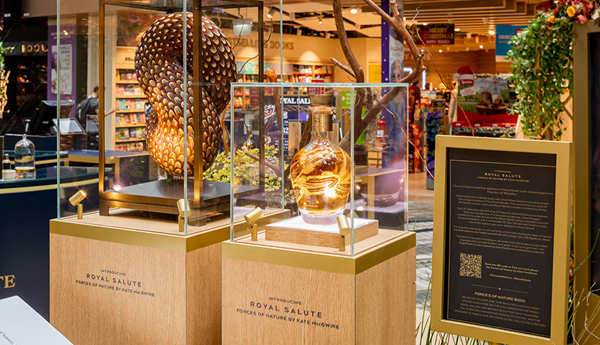 Glenlivet, the world's top-selling single malt, experienced "significant demand for its super-premium and ultra-premium ranges in an already competitive category," according to Chivas Bros which posted 9% growth in net sales, while volumes dropped 3% to 1.6m cases. If the company is selling slightly less Glenlivet and Ballantine's than last year, Gourgues is unfazed.
"Our performance is 100% led by value over volume and underpinned by a strong and balanced global footprint," he says. Asia was the standout region, with net sales growing 21% at Chivas Bros, while America was up 8%. Diageo may be bigger in the US, certainly in terms of Scotch whisky, but this was the one region it performed badly in FY23 with Johnnie Walker's net sales down 13%.
And from a Pernod perspective, it was good to see Scotch outperform Irish whiskey for once. Jameson's grew 10% by value and 2% by volume over the period, though it does sell 10m cases, twice as much as Chivas Regal. Back in 2001, his crown jewel was on 3.2m cases, and one suspects Patrick Ricard would have hoped for more than 5.1m today. Still, it was down at 3.7m in 2020 thanks to Covid, so it has grown by over a third since then.
As for the next 12 months, "we're experiencing a normalising environment post-pandemic combined with various inflationary pressures" says Gourgues about his Scotch portfolio. In other words, as he goes on to explain: "a modest decline in volumes is not unexpected."
Front Page Image: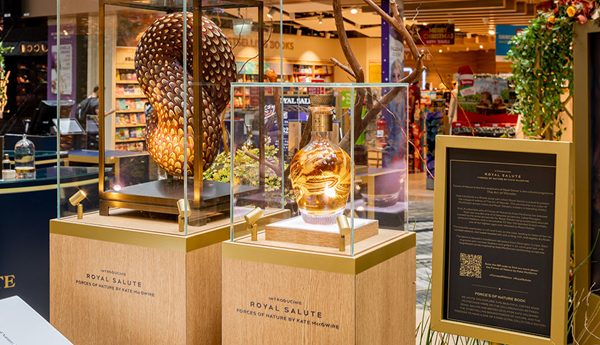 Award-winning drinks columnist and author Tom Bruce-Gardyne began his career in the wine trade, managing exports for a major Sicilian producer. Now freelance for 20 years, Tom has been a weekly columnist for The Herald and his books include The Scotch Whisky Book and most recently Scotch Whisky Treasures.
You can read more comment and analysis on the Scotch whisky industry by clicking on Whisky News.