Friday 28/4/2023 09:00 Tom Bruce-Gardyne
A Postcard from Moscow
Despite the war in Ukraine there is still plenty of whisky in Russia, with direct shipments from Scotland boosted by a burgeoning grey market of parallel imports and a boom in fake Scotch, reports Tom Bruce-Gardyne for WhiskyInvestDirect...
The drinks industry's resolve not to supply Russia following Putin's invasion of Ukraine has been weakening. Only this week Pernod Ricard admitted it had resumed Russian shipments of all its brands, not least Jameson in what was Irish whiskey's second biggest market in 2019. Then, following the inevitable backlash on social media and calls for a boycott, it had second thoughts.
Scotch whisky has continued to flow with exports, direct to Russia and via its key export hub of Latvia, worth £99.8 million last year compared to £183.4m in 2021. So, arguably, it's 'business as usual' for over half the industry, and the trend continues with ONS shipment figures for January and February at around 60% of what they were for the same period in 2022.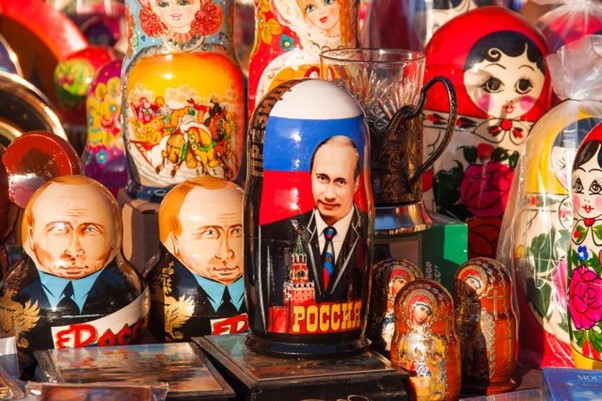 Given this was the drink's fifth biggest export market by volume and sixth by value before the war, pulling out was bound to be painful.
"Russia was a decision we took because we thought it was the right thing to do to wind down," says Michael Holm, Diageo's MD for Eastern Europe. "The size of the business and the effect on our P&L was less of a concern."
"It was a very difficult decision," he continues. "Russia was a Diageo in-market company with our own sales-force of 300 people who we had to let go in June of last year. Since then, we've been winding down and closing operations. That's now completed, and I think in December we sold the last of the stock and it's now effectively a dormant entity. It was a big market with a lot of potential, but it was not big enough to rock the boat."
Companies like Diageo and Pernod Ricard were quick to announce they were suspending Russian exports, and others followed, sometimes after a gentle prod. At a corporate comms level, it was relatively unanimous, but as with the spin around sustainability, it never quite matched reality on the ground.
"We know there are companies still doing business there," says Holm. "They probably still import things through Riga – that was the way into Russia for all of us, and we could see things coming through the warehouse after we stopped importing." Not that he's passing judgement – "What other companies want to do is up to them."
And one shouldn't get too righteous because it goes without saying that it's Russian oil and gas that is fuelling Putin's war machine, not imported spirits.
Indeed, for a Muscovite to forsake domestic vodka for a genuine bottle of Scotch is almost an act of defiance. It certainly shows a degree of taste and discernment in a market swirling with cheaper, ersatz whiskies.
In February, the Herald reported how Russia has been ratcheting up its output of fake Scotch.
Examples include Mac Callister with a bagpiper on the label and a claim to be 'blended aged Scotch distillate whiskey' and 'premium quality', and Glen McClaud which comes with a lighthouse and fishing boat on its label. One suspects both are the meanest industrial spirit, sweetened with wood chips, tinted with caramel and virtually guaranteed to do your head in.
The Beluga Group calls itself the largest alcohol company in Russia with five distilleries, some huge vodka brands and a shrinking raft of imports. In November 2021, it celebrated ten years as William Grant's exclusive agent in Russia, claiming that sales of Glenfiddich had quadrupled while Balvenie was up four times over the decade. The partnership was then renewed for five year, though a spokesperson for William Grant & Sons says: "In light of the tragedy in Ukraine, since March 2022, we have suspended all shipments to Russia."
Beluga owns the country's 1,350-strong WineLab retail chain where 'whiskey' sales jumped 43.9% last year, apparently.
In 2016 the company signed an agreement with Bacardi to bottle William Lawson's, one of the top-selling blends in Russia. Whether that deal endures is unclear. Beluga's website currently mentions just two brands under 'Whisky' - Fox & Dogs, a bottled-in-Russia Scotch blend that has been supplied by Grant's, and an Irish whiskey called Trouble Maker.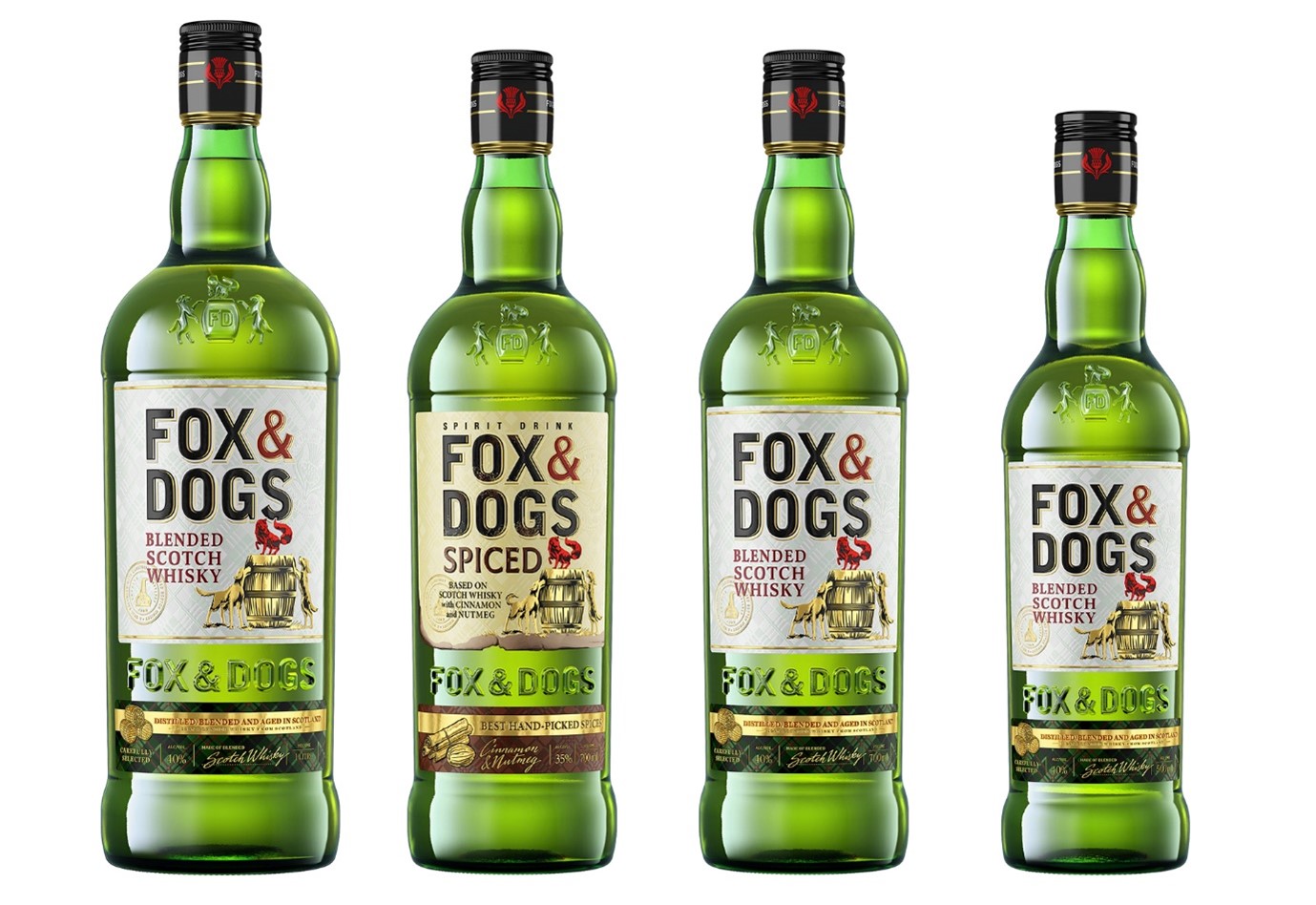 Diageo has cut off supplies for its bottled-in-Russia blends, Bells and White Horse, but the brands may well continue in ersatz form or imported in parallel. Traditionally Russia was well protected from these unofficial imports from third-parties.
"They used to have quite effective control mechanisms on parallel," says Michael Holm. "Anyone wanting to import into Russia had to get our approval, but those checks have now been removed."
When the Kremlin relaxed the rules late last year, the Russian business daily Kommersant reported that Beluga was first to register for parallel shipments. It brazenly announced its intention to import more than 300,000 bottles of Johnnie Walker.
This may be with Putin's blessing, but it's certainly not with Diageo's. "There are things we can do, but it's difficult," Holm told me. "There are also things we don't want to do. We don't want to be seen to get in the way of free trade within the EU."
He and his team are monitoring the situation carefully, as are the rest of the industry. So far there are no reports of any great surge of parallel imports, or any sign of those ersatz whiskies mentioned above leaking out to other markets. For now, it seems only Russians can drown their sorrows in a skinful of McClaud.
Front Page Image: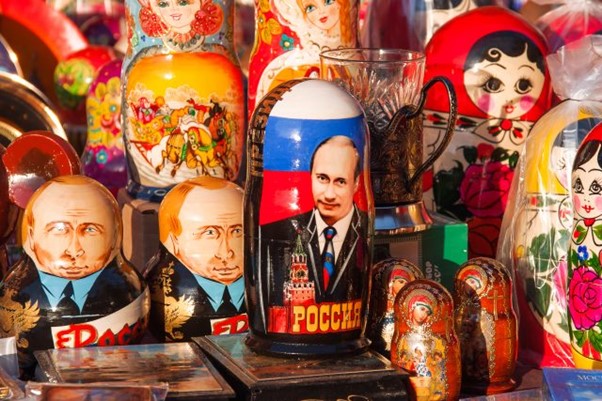 Award-winning drinks columnist and author Tom Bruce-Gardyne began his career in the wine trade, managing exports for a major Sicilian producer. Now freelance for 20 years, Tom has been a weekly columnist for The Herald and his books include The Scotch Whisky Book and most recently Scotch Whisky Treasures.
You can read more comment and analysis on the Scotch whisky industry by clicking on Whisky News.