Friday 21/7/2023 09:00 Tom Bruce-Gardyne
A Dram with Richard Paterson
One of the great characters in the industry, Richard 'the nose' Paterson, shows no sign of slowing down. Looking back at his long career as master blender at Whyte & Mackay, he shares an early morning virtual dram with Tom Bruce-Gardyne…
"Probably my biggest pet hate is seeing people drinking whisky like a bunch of cowboys in a saloon," says Richard Paterson OBE, wincing at the thought. "They are completely missing the quality by just swallowing it back and not taking the time to hold the whisky on their tongue and revere what it is they are actually drinking."
The legendary master blender, now in his seventies, who spent half a century at Whyte & Mackay and who still works there 100 days a year, is not shy in telling people how to enjoy Scotch. At countless whisky festivals he has drilled home his mantra of giving the drink at least a second in the mouth for every year of its age. A hapless New Yorker who gulped back a Dalmore 25 year-old at one show, was rewarded with a slap in the face.
Though it wasn't a hard slap and almost comic by all accounts, it's hard to imagine anyone else getting away with that. "But I had a serious point to make about showing some respect for the product," says Richard who has been involved with Dalmore for decades along with its sister distilleries of Jura, Fettercairn and Tamnavulin.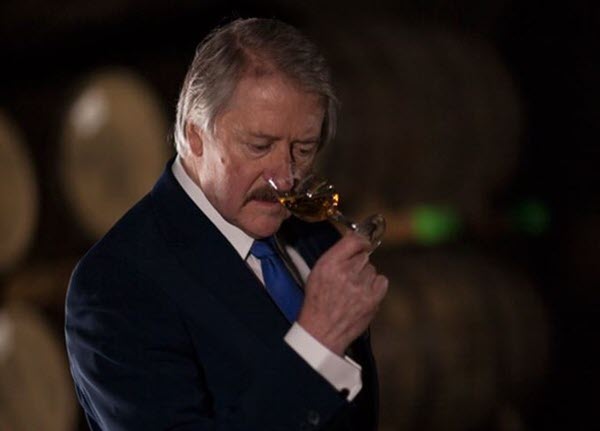 So, cowboys beware, especially those partial to Scotch on the rocks, for Richard hates ice with a vengeance. Of course, this all flies in the face of the received wisdom whereby the drink must ditch its rules for good – all those prescriptive 'do's and 'don'ts'.
Yet the punters appear to love being told what to do by this charismatic, larger-than-life Glaswegian. His 'how to drink whisky' clips on YouTube have attracted millions of viewers, way more than other, much slicker social media content, and his tastings, complete with flying ice cubes and party poppers, are the stuff of legend.
"People would say 'Richard – he's throwing ice all over the place and setting off rockets' and, OK, I might annoy a lot of people," he says. "But, just to get up and say 'Hi I'm Richard and I represent this malt …' no-one's going to listen to you." His hope is simply that "people understand that he must believe in his whisky, the way he talks about it."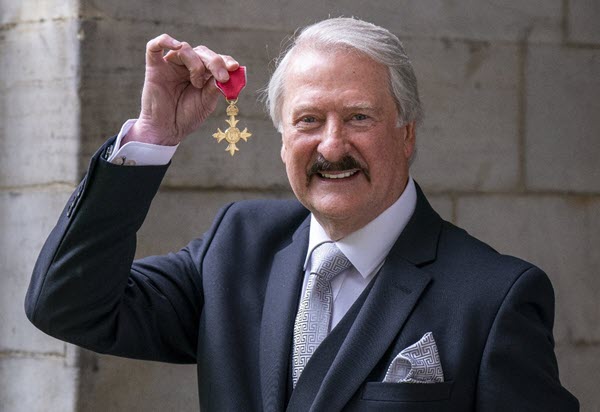 Always immaculately suited and booted, you can imagine this consummate performer strutting the boards like some old-style Glasgow comedian. But behind the showmanship, is a lifetime steeped in the trade assembling blends and nosing casks in dank warehouses. He dates his whisky education to the age of eight at his father's knee. Both his dad and granddad were Glasgow whisky brokers.
The city used to be much bigger in whisky, but Whyte & Mackay has survived there from its founding in 1882, if precariously at times. By 2008, Richard was claiming he had witnessed no less than eight take-overs since joining the firm in 1970. More followed, but things have been stable since the company was bought by Emperador, part of the Philippines-based Alliance Global Group, in 2014.
As a master blender, his job has been about blends as much as malts. "To my mind blended whisky still offers the consumer something very exciting – a premium product that still equates to about 90% of the Scotch whisky market," he says. But that's by volume not value, and clearly the margins on a bottle Dalmore 12 year-old are far greater than on a bottle of Whyte & Mackay Special.
In hindsight, the firm was slow to embrace single malts, but Richard believes the priority was to improve the presentation of premium Scotch before developing a new category. He dates the start of the malt boom to the whisky festivals of the late 1990s, though plenty would disagree, with Glenfiddich, Glenmorangie, Macallan and others all well-established by then.
When Jim Beam owned Whyte & Mackay, it sought to buy distribution for Dalmore in America by pumping it out at US$20. Richard looked on in despair and once Beam sold out in 2001, he says: "We took the bull by the horns and doubled the price." A year later the firm auctioned a Dalmore 62 year-old with an outrageous reserve price. "People said 'Are you off your heads!?', but we were very bold and very brass." At £25,877.50 it was the most expensive whisky ever sold at auction at the time.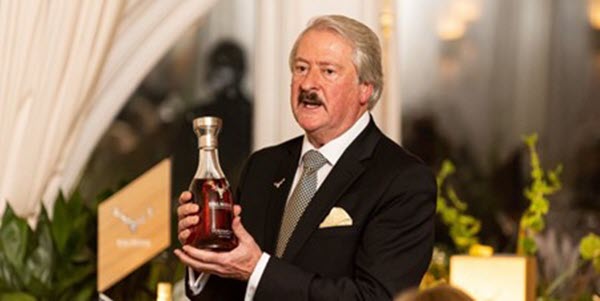 The distillery has some wonderful old stocks thanks to the Mackenzie's who owned Dalmore until 1960, and thanks to Richard and his team since then. These have been dribbled out as single bottles and collections at eye-watering prices in an arms race with Macallan, to try and cast a luxurious glow over the rest of the range. Behind the scenes there was a constant battle for money to give Dalmore the glossiest packaging possible.
He was awarded an OBE for services to the Scotch whisky industry in 2021. It is a team effort, but he has done more than anyone to push the brand up-market and keep it as polished as his shoes. He has certainly invested a lot of shoe leather in all those whisky shows around the world, performing his schtick with passion, ice and fireworks. Dalmore is Whyte & Mackay's greatest cash cow and you would hope its owners realise that Richard Paterson is probably still its greatest asset.
Front Page Image: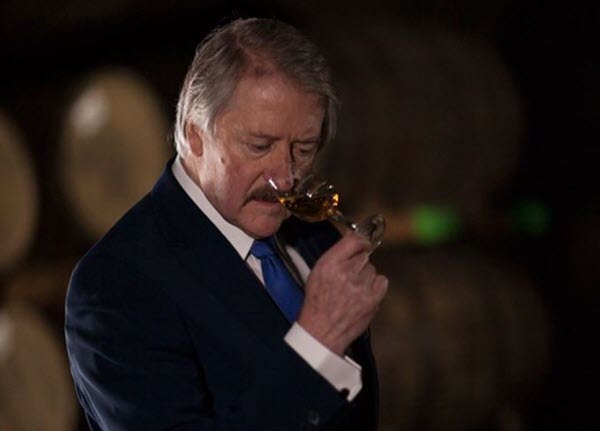 Award-winning drinks columnist and author Tom Bruce-Gardyne began his career in the wine trade, managing exports for a major Sicilian producer. Now freelance for 20 years, Tom has been a weekly columnist for The Herald and his books include The Scotch Whisky Book and most recently Scotch Whisky Treasures.
You can read more comment and analysis on the Scotch whisky industry by clicking on Whisky News.