Friday 19/8/2022 09:00 Tom Bruce-Gardyne
Scotch in the Metaverse
It began in the artworld, spread to Jack Dorsey's first tweet and has now sucked in Scotch whisky. We're talking the brave new world of NFTs – Tom Bruce-Gardyne wonders if it's such a good idea…
FIVE years ago, Adelphi became the first Scotch whisky producer to adopt blockchain technology for its Ardnamurchan single malt.
It was linked to a QR code on the label, to give the buyer confidence they were buying the real McCoy, and the seller the means to track where the bottle was scanned within a thirty-mile radius. Adelphi's MD, Alex Bruce, described it as "a very clever stock system with bonuses."
The same technology lies behind Scotch whisky's embrace of the much-hyped world of NFTs, or non-fungible tokens, which has spread from the digital art world to rare and collectible spirits.
These are traded in ethers, a cryptocurrency akin to Bitcoin, on BlockBar, a US-based digital platform set up by Dov and Sam Falic last year.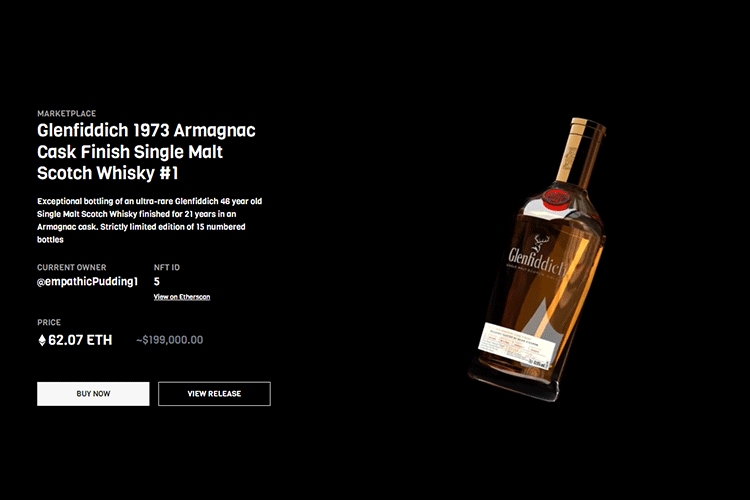 All the major players, including Diageo, LVMH and William Grant & Sons have launched limited releases of brands like Johnnie Walker, Monkey Shoulder and Glenfiddich exclusively on the site in the past eighteen months. While the bottles are safely stored in Singapore, a unique blockchain is created for each one.
An NFT, in the form of a jpeg or hologram, is sent to the buyer as a digital receipt which they can then keep in their 'wallet' as they enter the Metaverse.
Floating around this parallel universe inhabited by the gaming community and Mark Zuckerberg, you cannot take a physical bottle with you. But you can in its non-fungible state.
BlockBar attracts two types of consumer, Sam Falic told me: "Number one, current spirit collectors, and number two, people who have made money in crypto and are now looking to spend it." Distillers have been happy to oblige, possibly to cash in before the crypto bubble bursts. The ether is nothing if not volatile, soaring to £3,553 last November, before crashing to £813 in June. As of last Tuesday, it was trading at £1,551.
In May, Johnnie Walker released seven bottles of its 48 year-old Masters of Flavour blend on Blockbar at US$35,000 a pop. The price tag includes 'an exclusive brand experience' in Scotland and digital art by Kode Abdo aka BossLogic. Dov Falic claimed it showed "how an NFT can be so much more than just a product" offering "buyers exclusive long-lasting access to a brand, its heritage and its future."
A few weeks earlier, a single cask bottling of a 36 year-old Glenrothes appeared on a rival platform - Solana, for US$3,500 with artwork by the New Yorker illustrator, Maddie Dai. The whisky's owner, the Edrington Group, had been advised by Marc Beckman who told Forbes magazine that NFTs "give the brands tremendous value. Now they can speak to their users directly, without the media or a retailer between them."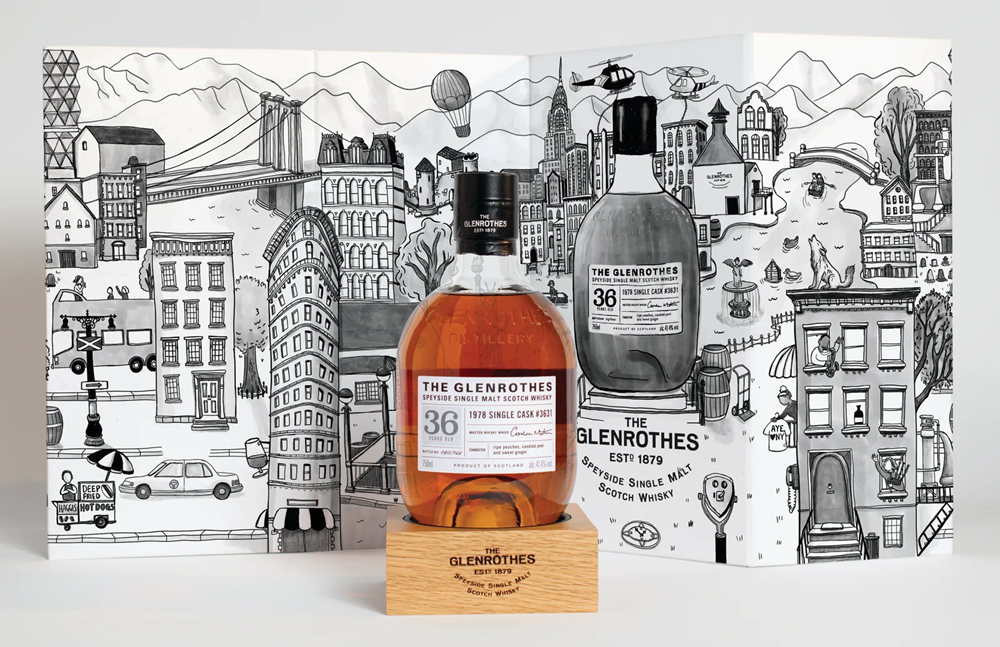 Proof of provenance and the ability to share extra goodies with fans sound reasonable arguments for NFTs. And, as everyone involved will tell you, there is always the ability to burn the token, redeem the bottle and even drink it. At which point you have truly left the Metaverse.
But you wonder how many of those virtual whiskies traded on BlockBar will ever see the light of day. One of the claimed benefits of NFTs is that it avoids the messy business of storing the bottle and the risks involved. "I'd have to worry about my friends coming over and knocking it over, or someone taking a sip out of it," says Sam Falic.
Some will argue that "taking a sip" is the whole point of whisky, and that the bottle only truly comes alive when it is opened and shared among friends. But of course, that is the very same moment when the drink's financial value is destroyed. This drinker's dilemma has been around a lot longer than NFTs.
In many ways NFT platforms are just a virtual manifestation of auction houses where fancy bottles have long been traded back and forth, never to be opened. Yet it is interesting that the most collectible of all Scotch whiskies – a brand that dominates the secondary market – has so far stayed clear of NFTs despite numerous approaches.
"Principally, it's because we are yet to be convinced of the consumer utility they deliver," says Macallan's brand director, Paul Condron. He accepts the 'proof of provenance' argument, but not the one about 'added goodies'. Being unavailable as an NFT "doesn't hinder our ability to offer some pretty exceptional experiences," he says.
There's also the environmental impact of these platforms to consider if you care about sustainability – a claim made by every distiller I've ever met. Add in the risk of a cryptocurrency implosion, and Macallan's decision not to jump on the NFT bandwagon may not be so dumb.
Front Page Image: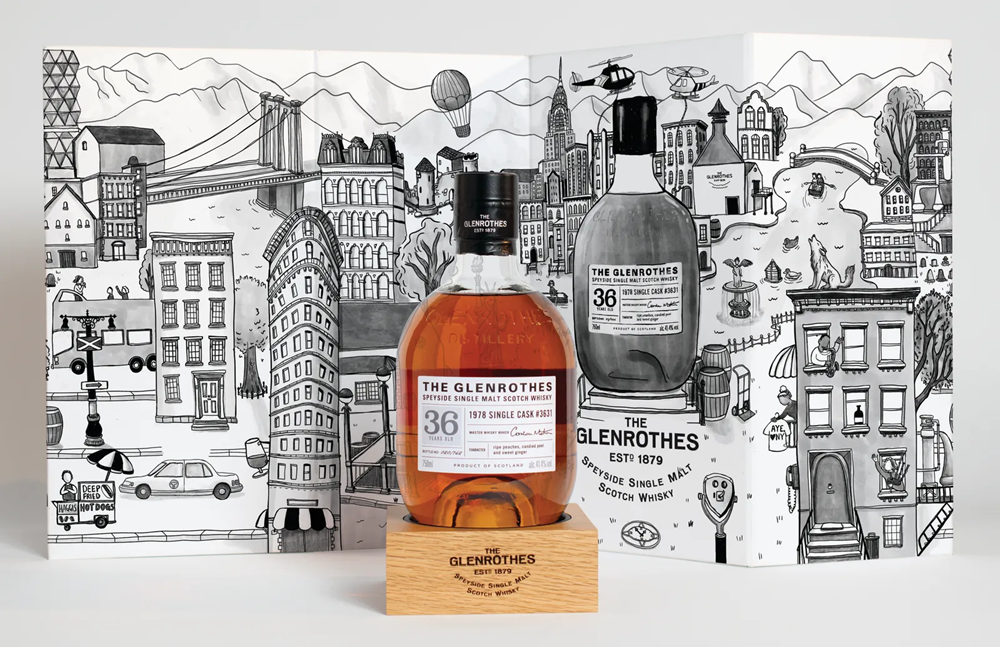 Award-winning drinks columnist and author Tom Bruce-Gardyne began his career in the wine trade, managing exports for a major Sicilian producer. Now freelance for 20 years, Tom has been a weekly columnist for The Herald and his books include The Scotch Whisky Book and most recently Scotch Whisky Treasures.
You can read more comment and analysis on the Scotch whisky industry by clicking on Whisky News.