Friday 9/10/2020 09:53 Ian Wisniewski
Scotch Whisky Brand Ambassadors: Just What Do They Do All Day?
It's a noisy, competitive world out there, so to help Scotch whisky brands blow their own trumpet, the industry employs a whole diplomatic corps of ambassadors, reports Ian Wisniewski for WhiskyInvestDirect...
LAUNCHING a new expression, such as Glenmorangie's A Tale of Cake, anCnoc Peatheart Batch 2, or the entire Glenturret range, requires an accompanying fanfare, and a vital part of that is provided by brand ambassadors.
They may sound like members of the diplomatic corps, but this role has become integral to the whisky task force, even though the title of 'brand ambassador' has only been conferred since the 1990s.
What do Scotch whisky brand ambassadors actually do?
"Fundamentally it's about advocacy, helping people to discover and talk about your product," explains Ludo Ducrocq, who manages 30 brand ambassadors as director of education & advocacy at Glenmorangie.
"There are various ways for an ambassador to achieve this depending on each brand's individual challenges and objectives."

Some brand ambassadors focus on cocktail training and signature serves. Others host tastings, masterclasses, media events, train distributors in export markets, attend whisky festivals, and constantly 'meet and greet' on the retail and bar circuit. But one function is absent.

"Giving an ambassador a direct sales objective can be counter-productive, even though the aim is to grow the brand and make it more desirable," says Ducrocq. "It's more about wanting a bar or retailer to recommend your whisky to their customers."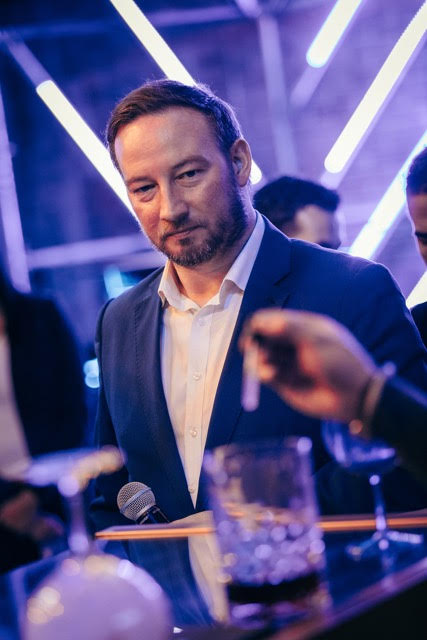 Achieving that relies on personal contacts. "You have to know how to speak to people, as forming and nurturing relationships is vital," says Ewan Gunn, whose career as a brand ambassador began with Dewar's in 2004, and is now senior global brand ambassador for Scotch Whisky, Diageo (LON: DGE).
"I understand what bartenders, the media and consumers are talking about, and speak their language without technical jargon. The value you bring is having a foot in every camp, working with master blenders, distillery managers, the innovation team, PR, distributors, consumers and the media."

Jamie Morrison, global brand ambassador, The Glenturret, agrees. "I've worked at the distillery in different roles and I've spent time learning production and speak from personal experience about Glenturret, but also the Scotch whisky category. Passion for the subject is very important, people feel that, and it will reward you."
That highlights the importance of a brand ambassador's presenting style.

"I have presentations prepared but I like it to be conversational," says says Iain Allan, global brand ambassador, Glen Moray. "The hardest part is judging the knowledge level of the group you're presenting to, which can vary from extensive knowledge to beginners."

Needless to say, lockdown has relocated tastings and masterclasses into the virtual sphere.

"Some events we planned went digital, on Instagram or Facebook Live, and it's opened up a whole new possibility," says Glenturret's Jamie Morrison. "Virtual will never take over from physical, but going forward we need to be active in both."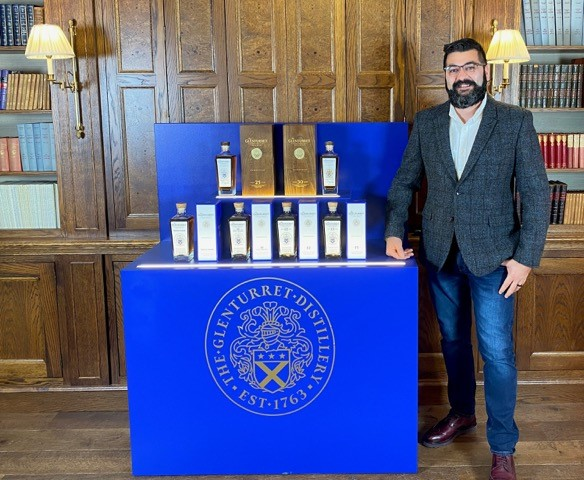 That said, communicating with the world without going anywhere near a departure lounge is a major change from the norm. "In 2018-19 I'd come home on Friday morning and head out again on Monday morning," says Dave Worthington, global brand ambassador Atom Brands, including Boutique-y Whisky.
"Being on the road is usually organised by the distributor, I tell them we can do whatever they want, meet clients, tastings, bar calls, meeting retailers, whisky festivals. I'm there to support the distributor, who follows up on any new leads."

Not incurring travel expenses during lockdown may please finance departments, but there's still the question of salaries being paid, and justified.

"I have to convince the company to invest in ambassadors rather than other forms of marketing spend. It's about the long-term, what changes are the ambassadors creating to make sure people talk about our brand," says brand-ambassador manager Ludo Ducrocq at Glenmorangie.

How to quantify an ambassador's contribution?

"It can be the listings you've achieved in bars and on menus, the number of media interactions and training sessions completed, the number of events attended, feedback on the value you've added to new product development or communications teams," says Diageo's Ewan Gunn.
Measuring activity on social media is another aspect. "I live on social media," says Atom Brands' Dave Worthington. "On Twitter it's conversational, a bit of banter, with a lot of whisky camaraderie, it's a mix of joining existing discussions and instigating discussions myself."
Today's online focus can also overcome that reticence about sales targets, by confirming an ambassador's influence directly and instantly.

"You can often see a spike in on-line orders during a virtual tasting," says Jamie Morrison at Glenturret. "I'm the messenger, and if I convey my message correctly this should translate into sales."

A quarter-century after they first appeared then, brand ambassadors have truly arrived, and are a draw in their own right at whisky festivals and events. Currently appearing on a computer screen near you, it'll take a bit longer before we next see them in person.
Ian Wisniewski is a freelance writer and leading authority on spirits, with a focus on Scotch whisky. Over the course of his two decades covering the industry he has published seven books, including the Classic Whisky Handbook, and has contributed to publications such as Whisky Magazine, The Times, The Malt Whisky Yearbook and Scotchwhisky.com.
You can read more comment and analysis on the Scotch whisky industry by clicking on Whisky News.