Friday 31/1/2020 11:29 Tom Bruce-Gardyne
Collateral Damage: Scotch Whisky, Tariffs and the EU-US trade war
While Scotch single malts have got nothing to do with the aerospace industry, they have been caught in the crossfire and now face hefty tariffs in the States. Tom Bruce-Gardyne assesses the likely impact for WhiskyInvestDirect.
'I love Scotland' … 'Very special people, and very special place' said Donald Trump in his first international TV audience with Piers Morgan.
Trump's mother, Mary Anne MacLeod, came from the Isle of Lewis, or what he calls 'Serious Scotland', and he owns two Scottish golf courses, with the one in Aberdeenshire opening in 2012 amidst huge controversy. A 'Trump single malt' from Glendronach was commissioned for the occasion while Glenfiddich and William Grant's other Scotch brands were banished from Trumpland. Michael Forbes, a neighbour and vocal critic of the Aberdeenshire resort, won that year's 'Top Scot' award in a people's vote sponsored by Glenfiddich, and the Donald was certainly not happy about it.
Beyond that, he left Scotch alone. Until, that is, when he expressed those warm fuzzy feelings mentioned above by slapping a 25% tariff on Scotch single malts that took effect on October 18th.
The tariff extends to Northern Ireland, but not England or Wales, where Penderyn has produced single malts since 2004.
Of course, bourbon and American whiskey have suffered a similar tariff in the EU since last July which was in retaliation for US sanctions on steel and aluminium. This time it's about subsidies in the aerospace industry, so in both cases whisk(e)y has been the innocent fall guy - collateral damage in a totally unconnected trade war.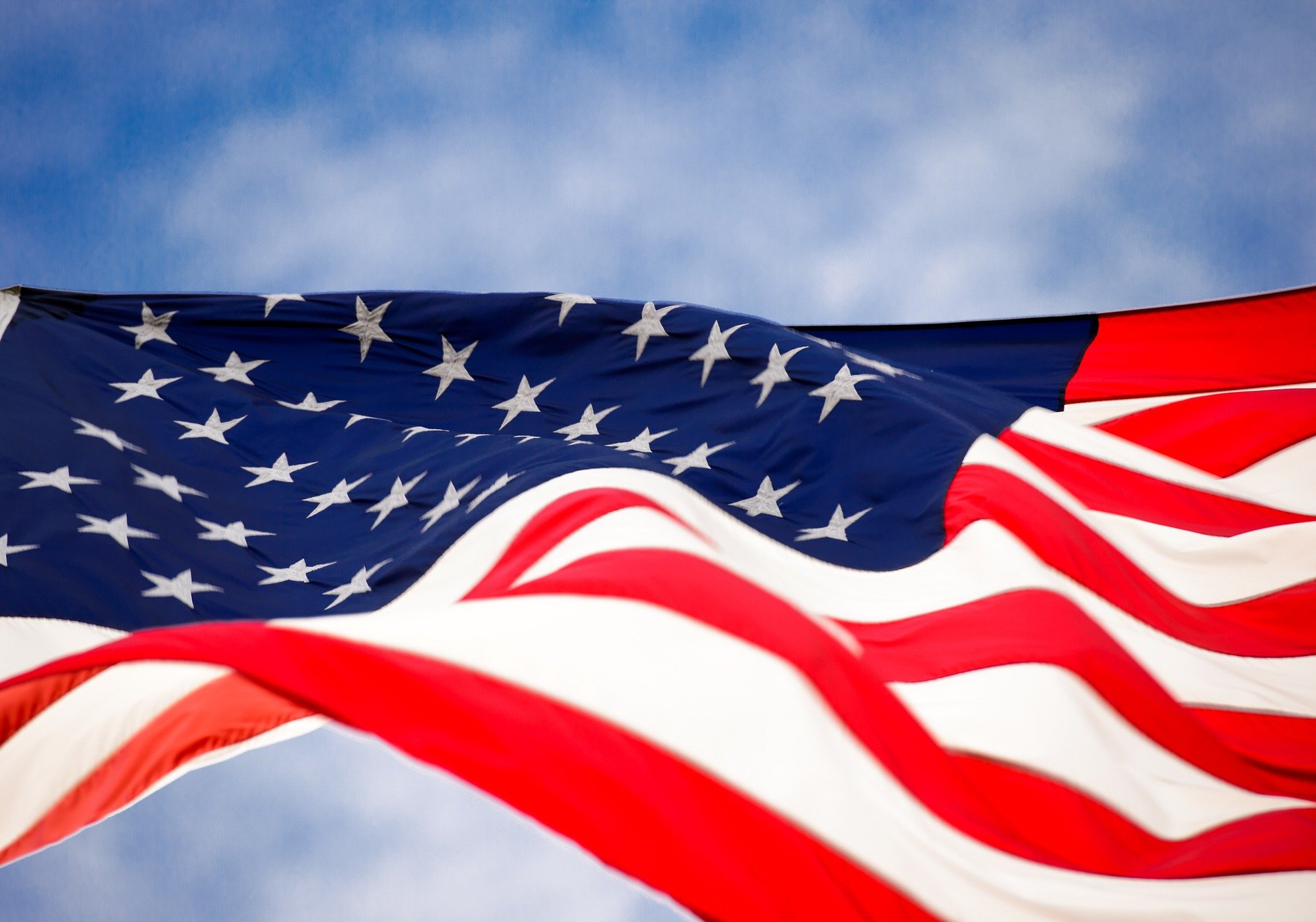 In March 2018, EU commission president Jean-Claude Juncker remarked: "We will now impose tariffs on motorcycles, Harley Davidson, on blue jeans, Levis, on Bourbon. We can also do stupid." But there was method in his madness. In February Chris Swonger, CEO Distilled Spirits Council of the US (DISCUS), told the New York Times the inclusion of bourbon was no accident. It was there to put the heat on Republican senator Mitch McConnell in Kentucky.
It seems there's no equivalent political motive for targeting single malts – so why do it?
Here's my theory. The latest US tariffs were sanctioned by the WTO who ruled in May 2018 that the EU's subsidies to Airbus, dating back to 2004, had been illegal. The WTO then allowed the US to impose 'countermeasures' to the value of US$7.5 billion. An initial list in July appeared to also target a wider group of whisky categories, which would have included Johnnie Walker and Jameson's. It was later whittled down to single malts from Scotland and Northern Ireland, alongside French wine and cheese, Spanish olive oil, German machine parts among others. The intent was to punish Britain, France, Germany and Spain – the countries specifically named in the original WTO complaint. This would seem to imply those whisky tariffs won't disappear if and when Brexit ever happens.
Like Harley Davidson motorbikes, Scotch single malts are iconic and can act as a warning shot. If the tariffs don't resolve the Airbus dispute, it would be simple to extend them to all Scotch whisky. Possibly more to the point, they are easily substituted by American brands. Patriotic US consumers can ditch the Glenlivet for Woodford Reserve or Maker's Mark, or an American single malt from a craft distiller. This niche category is lobbying for a legal definition that permits the use of second-hand wood. Because of the cost of new barrels and the small-scale of production, bottles currently retail for over US$50 according to Ralph Erenzo, co-founder of Tuthilltown Spirits who produce Hudson single malt whiskey.
"If we're successful, it'll change the face of American single malts and will put us in a much more competitive position with Scotch," says Erenzo. While the tariffs might help, he is dead against them in principle. "This trade war is a ridiculous exercise that's just wasting a lot of time and money," he says. "There should be more free trade among nations, and the way this current administration is just levelling tariffs on whoever they dislike that week is absurd." Distillers on both sides of the Atlantic would drink to that, and the Distilled Spirits Council of the US (DISCUS) has been campaigning to de-escalate the trade war. It has been claimed that 13,000 US jobs are at risk from these latest tariffs.
Single malts have enjoyed remarkable success in the US, rising 200% since 2002 to 2.27m cases according to DISCUS. With blends in gentle year-on-year decline, malts now account for 24% of volumes and considerably more in terms of value. The Scotch Whisky Association reported that total Scotch shipments broke the £1bn barrier last year, and its CEO Karen Betts is upset that Scotch is paying over 60% of the UK's tariff bill for the Airbus subsidies. She also points out that the 25% tariffs on US whiskey in Europe has caused a 21% drop in sales.
It's too early to see the impact on the category in America. There was plenty of warning about the tariffs and a lot of whisky was shipped before the October 18th deadline, and some doubt the measures will last. "I hope I'm not being cynical but every other tariff that Donald Trump has slapped on every country gets cancelled or reduced if you give it a few weeks," says George Grant, sales director at Glenfarclas. But assuming the tariffs remain when the next shipments arrive, prices could increase considerably more that 25% if the importers, wholesalers and retailers stick to their standard margins. Theoretically this multiplier effect could hike Glenlivet's top-selling Founder's Reserve from US$27.98 (Walmart's current price in California) to around US$40.
Of course what is absorbed or passed on to the end consumer is a decision for everyone in the supply chain including the producer. Mike Veseth, an American economics professor and wine blogger, told me: "It's difficult to predict tariff impacts in general and even more so when strategic pricing is involved." He talks of product differentiation and says: "the more differentiated the product, the greater the pricing power for any product. Luxury brands are the masters of product differentiation. Does that mean that they will choose to pass through all of any tariff? Maybe. But they often have sophisticated market plans, with prices determined so that they hit sweet spots relative to other luxury products or different products in the same line."
These tariffs may well cause a severe test of brand loyalty and the resilience of the single malt category in general. Yet it could be that the WTO will also rule in favour of a European claim that Boeing were also guilty of unfair funding, which would put pressure on the Americans to lower the tariffs or face yet more retribution from the EU. A ruling is expected in Spring 2020.
Whatever happens next, this story is unlikely to have reached its final chapter.
---
Award-winning drinks columnist and author Tom Bruce-Gardyne began his career in the wine trade, managing exports for a major Sicilian producer. Now freelance for 20 years, Tom has been a weekly columnist for The Herald and his books include The Scotch Whisky Book and most recently Scotch Whisky Treasures.
You can read more comment and analysis on the Scotch whisky industry by clicking on Whisky News.