Friday 4/3/2022 09:45 Tom Bruce-Gardyne
A Special Case for Scotch
It's been 'doubles all round' this past 18 months for the UK's whisky specialists, particularly online. But there are tensions over supply and attempts to cut out the middleman, reports Tom Bruce-Gardyne for WhiskyInvestDirect…
"The pandemic was pretty good for the drinks industry," says Sukhinder Singh, joint MD of the Whisky Exchange, the world's largest online whisky retailer.
"Everyone's figures are up 20, 30 … 40%, which is good in many ways, but bad in others. Bad, in that there are huge stock shortages. A lot of the benefits we had last year are catching up with us. We are out of stock of so many lines, it's ridiculous."
Arthur Motley, purchasing and sales director at Royal Mile Whiskies agrees, up to a point, but doubts we are in for a whisky drought any time soon.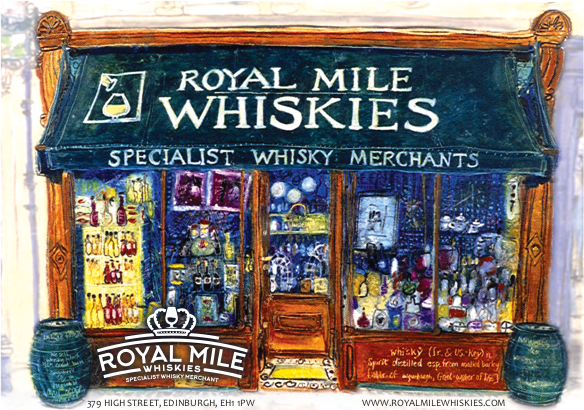 While certain aged malts are on tight allocation and seem to vanish as swiftly as they appear, he maintains: "There's loads of whisky around, and just around the corner there's loads more coming."
"We're still doing very well online, though we may not be hitting the peaks we did last year," says Arthur who mentions an initial spike early in the pandemic when "the supermarkets weren't prioritising alcohol." Then with lockdown, and people free to surf the net to their heart's content, he noticed the hunt for limited edition whiskies intensified into "a bit of a mania."
He talks of "a huge class of professionalised buyers who are wating for when something's in short supply, to pile in. They smell the blood in the water, and know that thing will double, triple or quadruple in value at auction."
The big distillers are well aware of all this, and release prices have been rising, partly as a result. Among the most spectacular increases has been Talisker 18 year-old, now double the £80 you would have paid last year.
"Diageo have put it up for a reason," says Sukhinder. "I think their demand in Asia is very high, and sadly I would say they don't give a damn about the UK. I find it quite upsetting how some companies are very fixated on new, emerging markets, and they forget about the old, stable markets that made them, of which the UK is right at the top."
Compared to those notoriously volatile Asian whisky markets he considers Britain to be "a lot more healthy, a lot more stable and a lot more robust."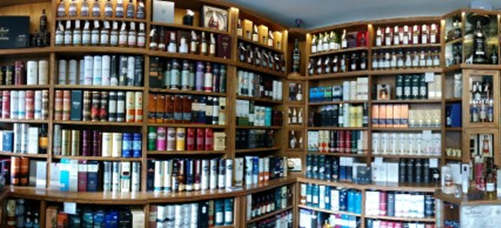 Given the shifting prices, "it's an extremely interesting time for a buyer," says Arthur Motley, up in Edinburgh. "I think out sales mix is going to change this year, more than any other, and I think people are going to re-evaluate quality through the lens of price." The likes of Talisker may have been undersold in the past, but there are plenty of alternative whiskies out there if it is now deemed too expensive.
All the while the big booze companies have been snuggling up to their online customers, a move that saw Pernod Ricard acquire the Whisky Exchange in September for a juicy, if undisclosed, sum. Sukhinder, still very much in charge with his brother Rajbir, insists that nothing has changed.
"It's not going to turn into a Pernod Ricard website, otherwise there was no point them buying us" he says of a business that turned over £72 million in 2020.
"Everyone's looking at it," he says, of the drinks industry and this direct to consumer (D2C) trend. Examples include Budweiser's AB Inbev buying Master of Malt in 2018 and Campari and Moët Hennessy's joint acquisition of the wine site Tannico last summer. And there have been expensive failures like Diageo's Alexander & James platform which ran from 2013-17.
If this is an attempt to cut out the middleman, should traditional retailers feel threatened? "I don't know how to answer that," Sukhinder replies. "I think it's a bit early to say. Time will tell."
At Royal Mile Whiskies, Arthur sounds unfazed about Pernod's Whisky Exchange venture, but he bristles when I ask him about Clinkspirits.
"It's a retail site set up by William Grant's with all their products under one roof," he explains. "It was done quietly during lockdown, and they said they wanted to learn about customer behaviour online." The site is awash with the firm's Balvenie, Glenfiddich and Monkey Shoulder whiskies, but click on the 'about us' button and Clink is remarkably reticent about its owner.
"It's covert, and it's setting up in competition," says Arthur, clearly unimpressed by Grant's sly move into retail. "Either it's a success and they annoy their loyal customers more, or it's a failure."
Of today's whisky barons, he says – "they're all selling as much as they can, it seems, but our sales mix is definitely moving away from big companies."
Somehow the specialist independents who really helped build the single malt category over the past three decades deserve better.
Front Page Image: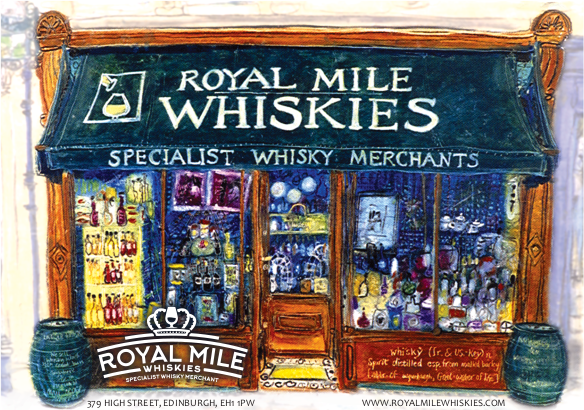 Award-winning drinks columnist and author Tom Bruce-Gardyne began his career in the wine trade, managing exports for a major Sicilian producer. Now freelance for 20 years, Tom has been a weekly columnist for The Herald and his books include The Scotch Whisky Book and most recently Scotch Whisky Treasures.
You can read more comment and analysis on the Scotch whisky industry by clicking on Whisky News.