Friday 21/10/2022 09:00 Ian Fraser
Feeding the Whisky Boom
Much has been happening in the background to keep all the new Scotch whisky distilleries and their markets supplied. Ian Fraser takes a peek behind the scenes for WhiskyInvestDirect…
SURGING global demand for whisky has given rise to an unprecedented construction and investment boom across Scotland.
At least 35 new malt and grain distilleries have opened since 2000 – the largest being Ailsa Bay (12m litres of pure alcohol a year), followed by Roseisle (10.8m) and Dalmunach (10.5m) (source: WhiskyInvestDirect). Almost as many new distilleries are under construction or planned today.
But what is less well-known is the level of investment in less "sexy", behind-the-scenes, aspects of the Scotch industry, without which none of this growth would be possible.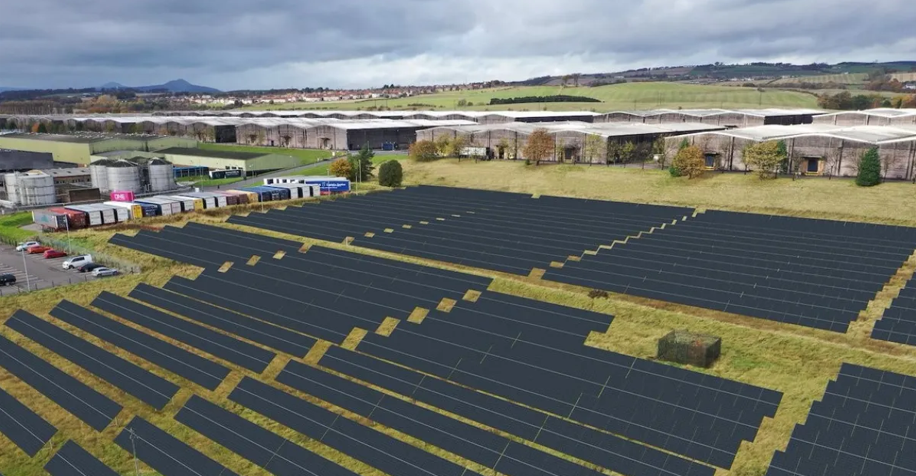 Hundreds of millions of pounds are being poured into infrastructure developments ranging from solar farms on bottling hall roofs to superfast bottling lines, from new bonded-warehouse complexes, to new direct sea crossings for exporting bottles of Scotch to China.
As Scotch whisky production surges, one of the most immediate needs is for extra space to mature the stuff before it can be unleashed on the market. This means more bonded warehouses – large sheds where whisky casks on which excise duty has not yet been paid can be aged securely.
One of the more ambitious projects has been proposed by Royal Elizabeth Bond, led by property developer Mark Tellwright. The company is seeking planning permission to build a £150m warehouse complex near Dalmeny, on a site formerly used by the Royal Navy to supply victuals to the fleet at Rosyth.
The project is for 40 bonded warehouses providing a total of 80,000 sq metres of maturation space together with associated disgorging facilities and ancillary accommodation. The company says growth in Scotch production has led to "a shortage of accommodation, with particular impacts for smaller, independent distillers."
Scotch Whisky Investments (SWI), owned by Leiden-based Whisky Holding BV and founded by ex-Rabobank banker Michel Kappen in 2007, is seeking planning consent for a 24-warehouse complex in Glenrothes, which it has leavened with proposals for a museum and exhibition space, corporate headquarters, restaurant and serviced accommodation six miles north in the historic village of Falkland.
The museum would house the 3,000 bottle Unseen Valentino Zagatti Collection, which would be relocated from the Netherlands. "Our vision is to showcase and educate people about single malt Scotch whisky, promote investment in the commodity, and provide new facilities," said SWI director Keith Rennie.
Auchtermuchty Bond, which opened for business from a warehouse and bottling facility in the eponymous Fife town in 2020, is also looking to expand.
Speaking last year founder Andrew Hogan said: "Space is at a premium in distillery warehouses and a lot of people are desperate to find a home for their casks…We hoovered up a lot of small brands who want warehousing and bottling." Auchtermuchty Bond expects to triple its capacity to nearly 7,000 casks.
Vertically-integrated businesses are also looking to enlarge their warehouse capacity.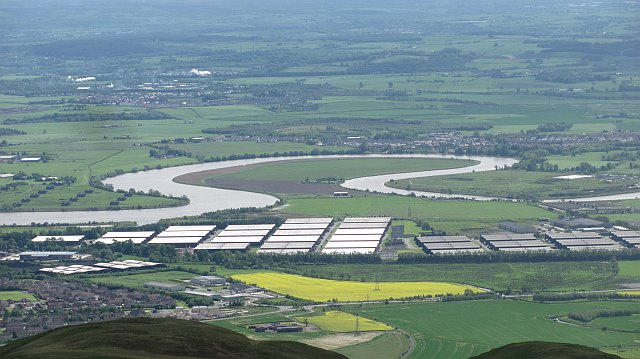 Diageo is expanding its Blackgrange Bond between Alloa and Stirling, having gained conditional planning consent from Clackmannanshire Council for five further 2,000 sq m warehouses, each larger than a Tesco superstore. Said to be Europe's largest bonded-warehouse complex, Blackgrange is already home to ten million maturing barrels.
Not to be outdone, LVMH-owned Glenmorangie is building another 16 – 20 racked and palletised warehouses on a former military airbase near Tain to meet the growing demand for its single malt and that of its sister distillery on Islay, Ardbeg.
LVMH is also doubling capacity at its Alba bottling plant in Livingston, while Moray Council last year approved plans from Glenfarclas for the construction of two new bonded warehouses covering 1,993 square metres.
As demand for glass bottles surges, the O-I factory in Alloa is boosting its own production. Having recently received a significant portion of a $680 million investment package from its Ohio-based parent Owens-Illinois Inc, the company is installing two new production lines at its Alloa factory. These will use "Magma" glass-melting technology, which O-I chief executive Andres Lopez says is "a major leap that will accelerate O-I's transformation."
In August, the first direct container service between Scotland and China was launched by Glasgow-based KC Shipping.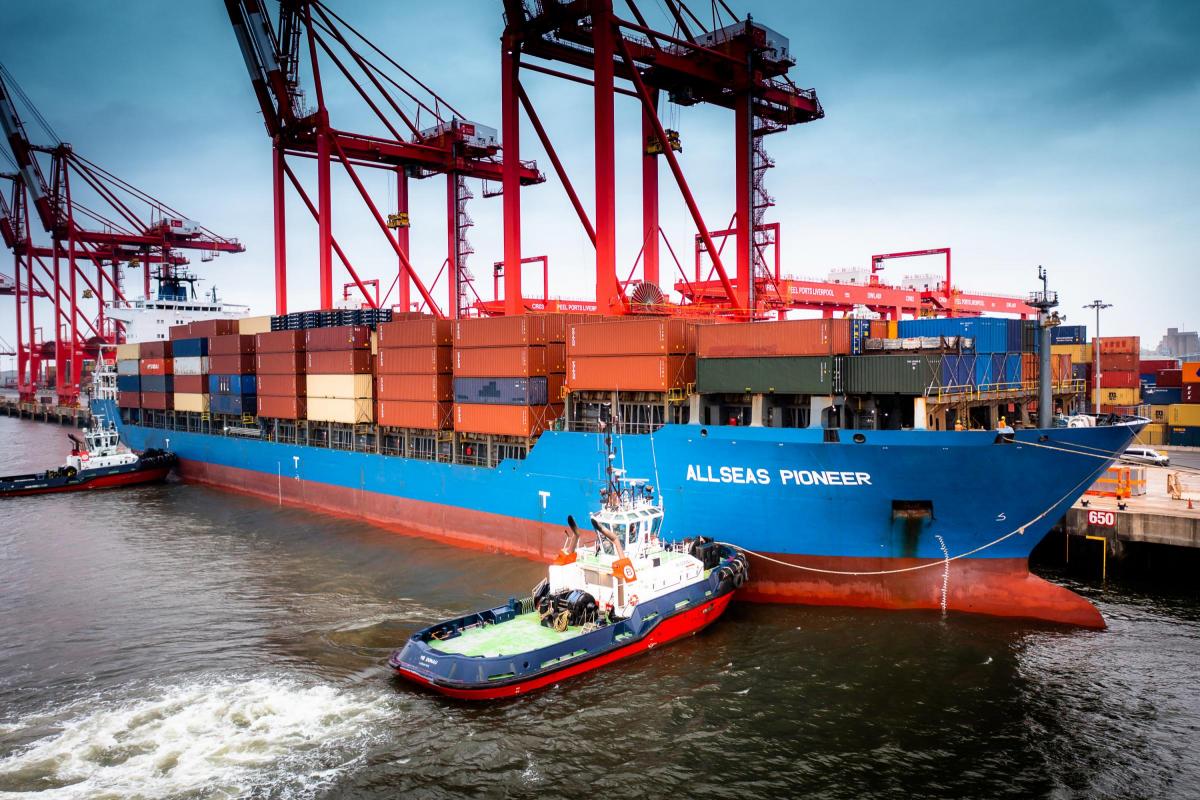 China Xpress links the Peel Ports-owned container port of Greenock to the ports of Ningbo and Dongguan in south-east China, shaving at least three weeks off existing routes. KC Shipping managing director David Milne calls the service "a game-changer for Scotland".
There has been related expansion in maltings. Boortmalt, which trades as Pauls Malt, recently completed a £12 million investment at its Buckie plant, which saw production double to 90,000m tonnes a year.
"We need to be able to keep up" with increased production from distillers, explained Boortmalt general manager Charles Tozer.
Bairds Malt has increased capacity at its Clova plant in Arbroath to 22,000mt per annum and is building a new malting plant at its Inverness site, increasing capacity there by 57,000mt per annum. While Berwick-based Simpsons Malt is seeking planning permission for a brand new 100,000mt a year maltings plant on the outskirts of Rothes.
Diageo CEO and the Scotch Whisky Association's chairman Ivan Menezes says that "decarbonising supply chains" – ensuring suppliers, including of grain, maltings, barrels and packaging etc. are singing from the same net-zero hymn sheet as the distillers themselves – is going to be the next big challenge for the industry, adding this represents "a huge investment opportunity for Scotland".
The move to net zero has already driven massive investment at the vast majority of distillers, including Diageo's installation of a 9,000-panel solar farm at its Leven packaging plant and Glenmorangie's erection of a solar farm on the roof of its Livingston bottling plant.
On Islay, Distell Group-owned Bunnahabhain is set to become the island's first distillery to achieve net-zero production through the installation of a £6.5m biomass plant funded and owned by Cheshire-based AMP Clean Energy.
Clearly it is the greening of the supply-chain, as advocated by Menezes, that will drive the next phase of Scotch whisky infrastructure investment.
Front Page Image: