Friday 3/3/2023 09:00 Tom Bruce-Gardyne
Scotch Unplugged
As the campaign to protect Scots from themselves and restrict alcohol marketing gathers pace, Tom Bruce-Gardyne assesses the reasons behind it and its likely impact on the Scotch whisky industry for WhiskyInvestDirect…
"It is fantastic to see exports of Scotch whisky increase in 2022 and I want to congratulate everyone in the sector on another successful year," declared Mairi Gougeon, the Scottish Government's Rural Affairs & Islands Cabinet Secretary. Meanwhile her colleagues appear determined to damage the industry in its homeland.
Hard on the heels of the potentially disastrous, if well-intentioned, deposit return scheme, due to launch in August barring a last-minute reprieve, comes Holyrood's attempt to unplug brands from the power of marketing.
First a public consultation which sounds inclusive and democratic until you click on a website riddled with bullet points on the evils of advertising booze. There's no attempt at balance - no mention of any possible counter argument, nor the likely impact on jobs, prosperity and the rural economy.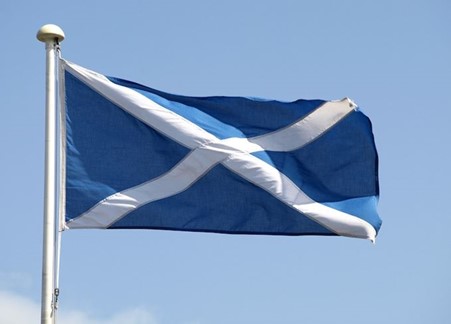 The consultation which concludes next week, is being driven by Alcohol Focus Scotland, the mainly State-funded quango that successfully lobbied for minimum unit pricing (MUP) in 2018. Its director Alison Douglas claims there's evidence MUP has cut consumption north of the border by 3% compared to England and Wales, which ties with an established trend of Scots drinking less.
2020 saw the lowest consumption for 25 years while alcohol misuse peaked in 2012, which begs the question – why the pressing need to restrict marketing now?
Douglas accepts things have improved "since an absolute peak", but not compared to the relatively 'sober seventies', apparently. Is there's a level she'd be happy with?
"I think that's an impossible question to answer, and firstly, most important are the levels of harm, that's what we should be concentrating on," she says, adding: "Very recently the World Health Organisation has recognised there is no safe level of alcohol consumption. The risks start with one drink."
It is true the rate of drink-related deaths has been rising recently in Scotland, but will banning billboards, print ads, sponsorship and branded beer mats really help reduce that number? The industry thinks not, and wants to be part of the solution by promoting responsible drinking, but its efforts provoke deep suspicion.
The public health lobby makes great play of protecting young people, but you could argue that's the age group least at risk, certainly from marketing. As elsewhere, Scottish 16–24 year-olds are drinking less than ever, with only 14% going above the low-risk guideline of 14 units of alcohol a week, compared to 45% in 2008. For all their slick ad campaigns, it seems drink brands are just not cutting through to this younger demographic.
Alison Douglas accepts it's a "positive and encouraging" long-term trend, but says: "Nobody's been able to explain what's been going on across the western world in terms of young people's drinking. Is it a reaction to their parents' preferred drug of choice? Is it concern about social media and image? I don't think anyone's got the answer to that."
Legend has it drinks companies invented alcopops to win back younger drinkers from drugs like ecstasy in the 1990s, and Douglas is keeping a beady eye on what they'll does this time. "They'll be redoubling their efforts," she says. "Look at the 'low & no' [alcohol] market which they're trying to grow, maybe with drinks that have a greater appeal to younger drinkers?"
But doesn't it depend on the motives of these drinks companies with their alcohol-free brands? "I don't know their motives," she replies. "If it contributes to reducing the amount people drink and therefore reduces the harm, then great. If it acts as a gateway, and enables advertising of alcohol brands, then that's a concern."
There is a whiff of paranoia in these fears about the industry's supposed intentions. And there's a determination to close down loopholes so that zero-proof Guinness for example, should be banned from promoting itself lest it recruit anyone to the mother brand. You could argue the brewers have finally worked out how to make low-no strength beers tasty and therein lies their appeal, but who knows?
Scotch whisky, like all drinks, will still be allowed to use broadcast and digital media because that's not a devolved issue. It's also true that Scotch brands do not spend much on print or billboards in Scotland, and if they are banned from sponsoring events then the real victim will be the events themselves. But much more pernicious is the idea that distilleries and brand homes should become anonymous.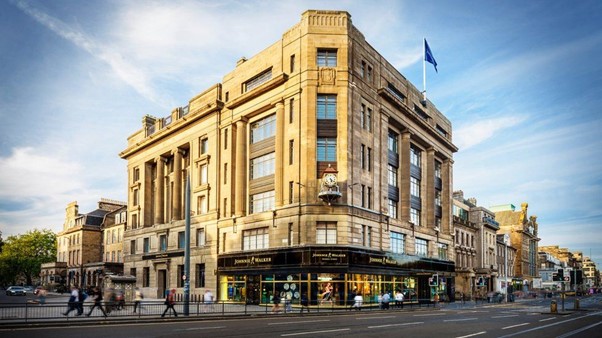 On Radio Scotland, Alison Douglas told listeners that Edinburgh's Johnnie Walker Experience would have to change its name. She suggested the Diageo Experience.
"I think that created a big backlash," says Dan Mobley, Diageo's corporate relations director. "The penny dropped with a lot of people that whisky festivals could no longer exist. Nicola Sturgeon reacted by saying they'd probably drop the more extreme measures." What her successor will do, remains to be seen.
C.S Lewis believed a tyranny of do-gooders was the worst tyranny of all, saying: "Those who torment us for our own good will torment us without end, for they do so with the approval of their own conscience." With that in mind, the industry and those who care about Scotch whisky should heartily resist these proposed restrictions.
Front Page Image: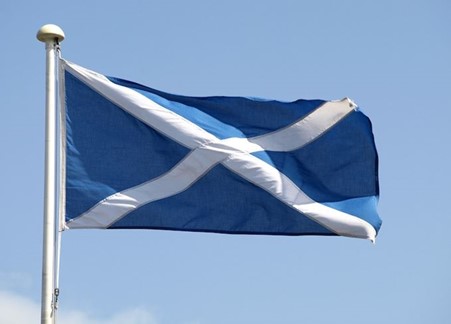 Award-winning drinks columnist and author Tom Bruce-Gardyne began his career in the wine trade, managing exports for a major Sicilian producer. Now freelance for 20 years, Tom has been a weekly columnist for The Herald and his books include The Scotch Whisky Book and most recently Scotch Whisky Treasures.
You can read more comment and analysis on the Scotch whisky industry by clicking on Whisky News.