Friday 15/10/2021 09:00 Tom Bruce-Gardyne
Walker's Scotch Whisky Temple: Worth the Wait
The Striding Man has finally shaken his umbrella and strode into Edinburgh for the opening of the dazzling new Johnnie Walker Experience – as sumptuous a brand home as a whisky could wish for. Four and a half years in the planning, it's been worth the wait reports Tom Bruce-Gardyne for WhiskyInvestDirect...
On a DREICH DAY in Princes Street, Edinburgh, the sign on the wall was comforting.
'Today's rain is tomorrow's whisky'.
A few years back I might have been standing in menswear in a cluttered, slightly down-at-heel department store.
But memories of the House of Fraser have been blitzed from the building in what is now a dazzling temple to the great Johnnie Walker.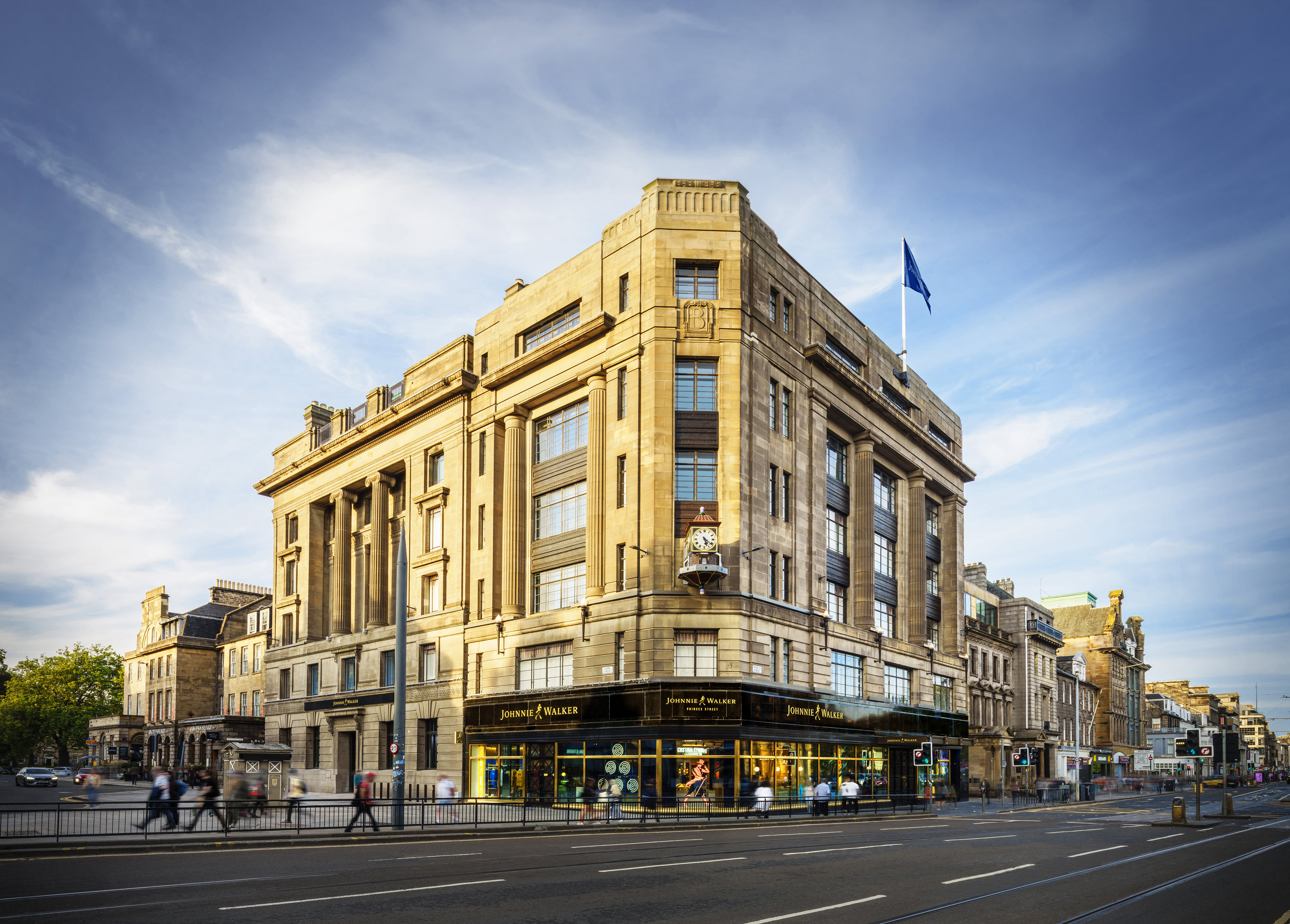 The 90 minute, £25 'Journey of Flavour' tour begins with a pledge to dispel some whisky myths, like how it should be drunk and by whom. Half-way, after a Johnnie Walker Highball, comes a theatrical take on Johnnie's life story and his humble roots as a Kilmarnock grocer.
Were he to time travel to Edinburgh today the poor soul would be deeply traumatised by the audio-visual fireworks unleashed in his name.
But hats off to brand owner Diageo (LON: DGE) for putting its money where its mouth is.
Its oft-repeated commitment to Scotch could be mere 'blah, blah, blah' as Greta Thunberg would say, were it not for the fact the drinks giant has splashed £185 million on a project that includes Princes Street and revamping four key distilleries, one in each of Scotland's "four corners".
Diageo's millions mark the single largest investment ever made in Scotch whisky tourism, and one can only hope the politicians at Holyrood take note, and resist the temptation to milk Scotch as though it were an inexhaustible cash cow.
The man in the top hat is the star of the show in Edinburgh, and visitors learn how the brand's striding man was taught to walk from left to right in the name of progress. The branding is reasonably restrained however, with the focus more on fun and flavour.
Visitors to Princes Street's new Experience are also introduced to Scotch whisky's four regions, with Diageo's Glenkinchie Distillery representing Lowland, Clynelish for Highland, Cardhu for Speyside and Caol Ila for Islay. These malt distilleries have all been redubbed Johnnie Walker brand homes.
To demonstrate what each brings to the party, the tour guide wafts a vapour trail with a smoking bubble gun – or maybe it's a bubbling smoke gun. Then comes an audio clip of two blenders explaining how they view these component whiskies as colours in a painting or instruments in a piece of music. It is a bold attempt to confront one of the 'common myths about Scotch whisky' identified by BRC, the design agency responsible; that 'single malts are better than blends.'
Cocooned in the warm glow of the Johnnie Walker Experience that message feels persuasive, but out on the street it is undermined in every supermarket and off-licence where the same old blends sell on discount, while the city's whisky bars are awash with single malts.
The world's premier blend, Johnnie Walker is unfortunately neither as ubiquitous nor as revered in its homeland as it is in markets like India and Brazil. Maybe this will change thanks to the Experience.
An easier challenge for the brand to confront is the mental barrier that plenty of non-Scotch drinkers appear to have about the drink.
It is always amazing how many people will happily tell you that they don't like whisky, and then admit they have actually never tried it. Judging by comments on the JW Experience Tripadvisor page, such ill-formed prejudice soon dissolves with a couple of Johnnie Walker cocktails at the end of the tour.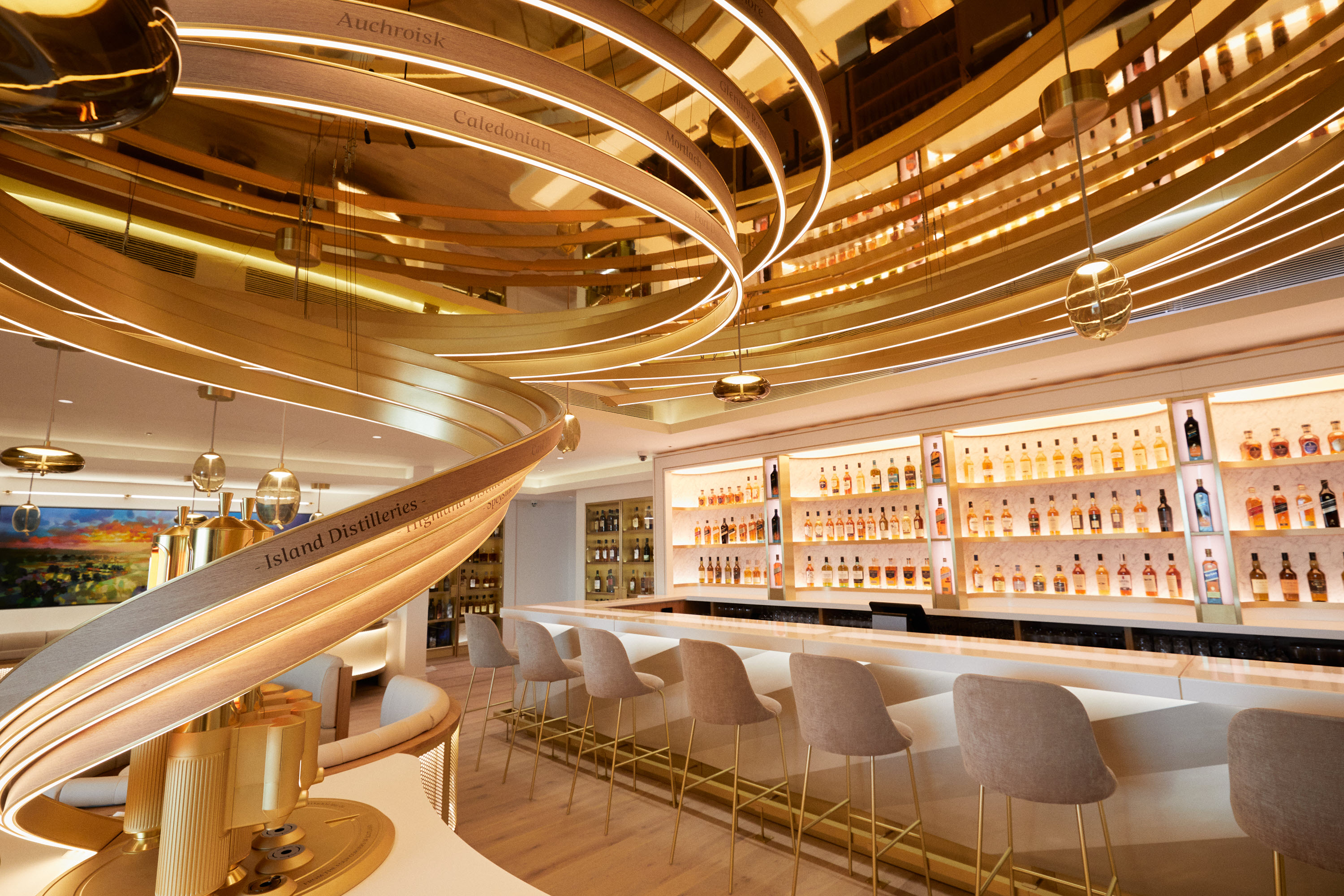 Visitors are then guided in a gentle haze of alcohol towards a large retail space, with their wallets and purses suitably loosened. It seems to work for opening nights in art galleries where the wine flows freely, so why not here? In a tiny way it will help recoup some of the £185 million investment, though breaking even feels like a distant dream right now.
Dublin's Guinness Storehouse, another Diageo-BRC co-production, has become Ireland's biggest paid-for visitor attraction, pulling in over 1.7 million punters in 2019. In Edinburgh, Johnnie Walker faces stiff competition from the Castle and its next-door neighbour, the Scotch Whisky Experience, which attracts around 300,000 visitors a year. The city also boasts the Holyrood malt distillery which will be joined by the Port of Leith distillery late next summer.
Of course, any talk of paying back the investment depends on the cost-benefit analysis that Diageo has employed. The space will be used to fire-up the brand's army of agents and distributors around the world, and to train legions of bar-tenders closer to home, while some visitors will go on to become mini-disciples for Johnnie Walker.
Add in the knock-on effects for the industry in general – and indeed for Scotland - and it becomes almost impossible to quantify. Either way it's good news for Scotch whisky.
Front Page Image: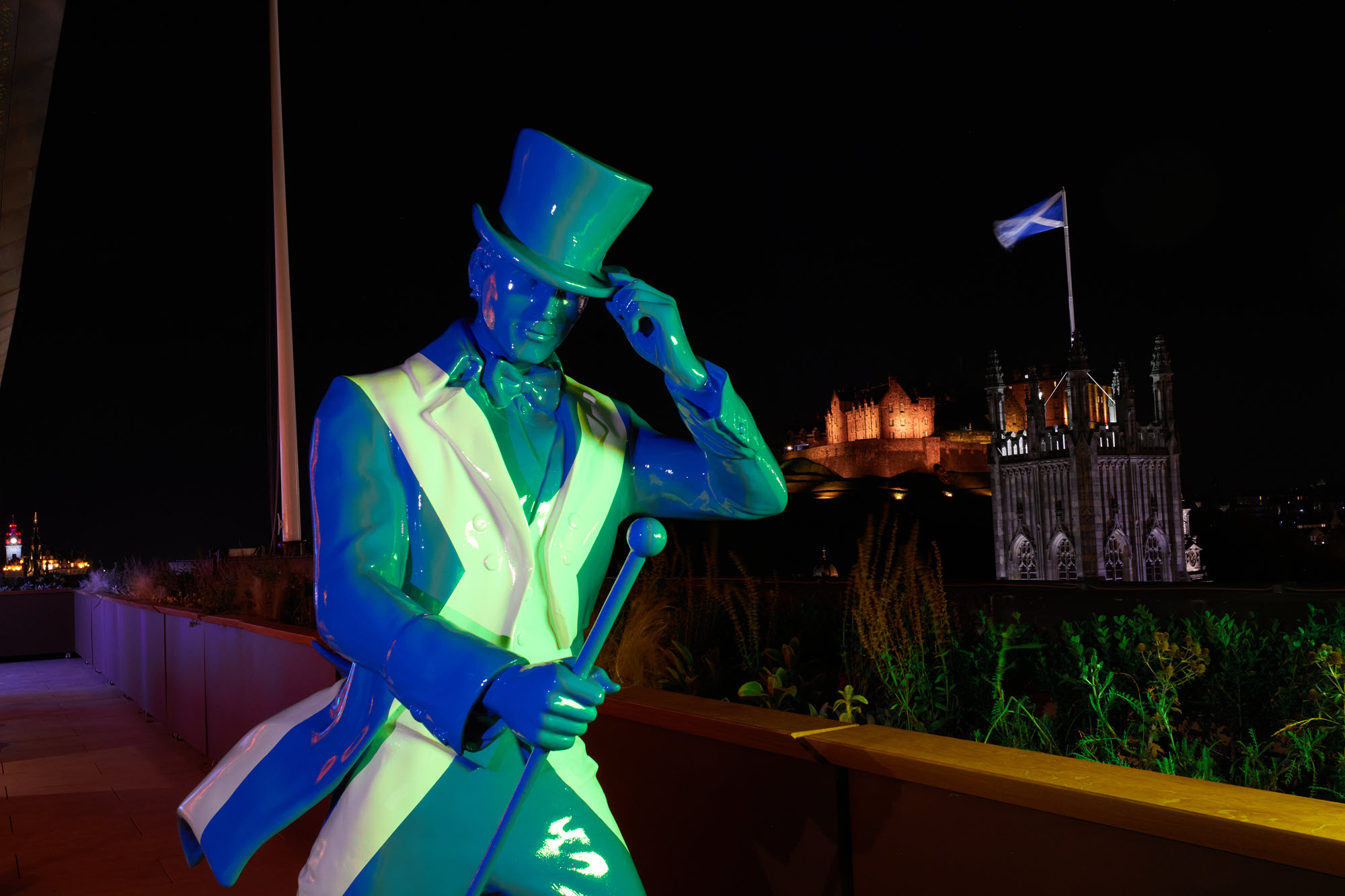 Award-winning drinks columnist and author Tom Bruce-Gardyne began his career in the wine trade, managing exports for a major Sicilian producer. Now freelance for 20 years, Tom has been a weekly columnist for The Herald and his books include The Scotch Whisky Book and most recently Scotch Whisky Treasures.
You can read more comment and analysis on the Scotch whisky industry by clicking on Whisky News.