Friday 25/11/2022 09:00 Tom Bruce-Gardyne
The Bitter Taste of Tax
Scotch whisky is bracing itself next February for the most punitive tax hike since 1643, but with three months to go the industry is praying for another U-Turn in the right direction, reports Tom Bruce-Gardyne for WhiskyInvestDirect…
LATE last week, following the chancellor's Autumn Statement, the Sun's consumer affairs reporter Olivia Marshall cut to the chase. 'Puffed Out – What is happening to booze and cigarette prices after Jeremy Hunt's statement?' she demanded to know.
Yet hacking through its verbiage of 'global headwinds', 'triple lock pensions' and 'a shallower downturn', she found no mention of alcohol or tobacco.
Only a couple of months ago, the Scotch whisky industry had been rejoicing at the news that a tax rise planned for next February had been scrapped and that spirits duty would remain frozen.
The announcement came in that infamous mini-budget on September 23rd by Hunt's predecessor – the 'blink-and-you'll-miss-him' chancellor, Kwasi Kwarteng. The Treasury spun this as a £600 million tax cut for drinkers, which is obviously nonsense. It is like telling employees that the firm's decision not to reduce salaries should be viewed as a pay rise.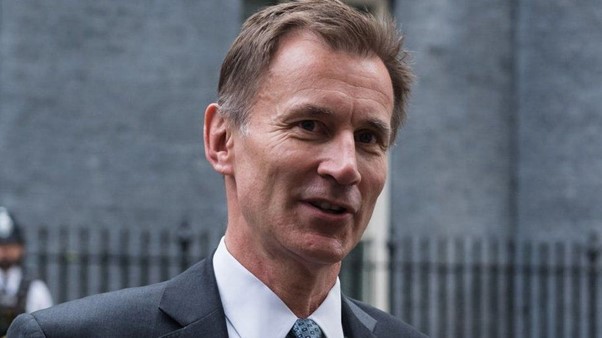 Sadly, the duty-freeze has since been thrown on the bonfire along with the rest of Trussanomics. Jeremy Hunt's U-Turn came within a few weeks on October 17th, but it left the future unclear. As the Lib Dem MP, Christine Jardine (Edinburgh West) said about tax, distillers "have no certainty about whether it will now go up, or when it will go up, or when they will even know."
When Jardine asked the chancellor to clarify matters, all he said was: "for now, I am afraid, the difficult decision that I have announced today stands and we are not going to be able to proceed with the freeze from next February."
Translated, that suggests duty will soar next Spring in line with the retail price index (RPI), which in the year to October, hit 14.2%.
It would constitute the biggest hike in the history of the tax, since it was introduced during the English Civil War. For 70cl of Scotch at 40% abv, the duty would be £9.19, up from £8.05 at present, and once you have added 20% VAT, the average price would jump to around £15.50 a bottle.
Yet the Scotch Whisky Association maintains that none of this is a given. In response to the Autumn statement, its CEO Mark Kent said: "We welcome HM Treasury's clarification that any decision on alcohol duty rates will be deferred." Maybe he knows something we don't, or perhaps he is just being optimistic – clinging to those two words of hope from the chancellor – "for now".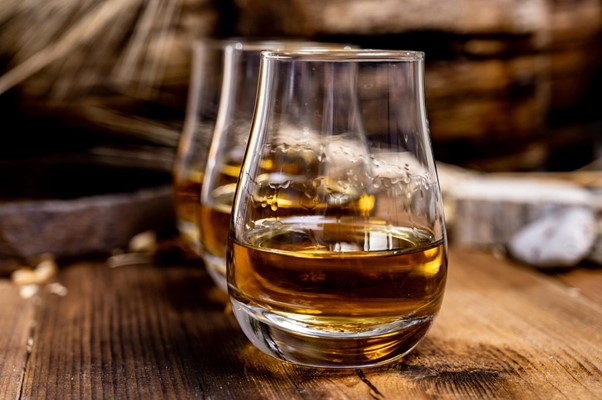 Linking excise tax to inflation dates back to the 'alcohol duty escalator' introduced in 2008 which set the rate at 2% above RPI.
It was a victory for the public health lobby, and escalated away every year until scrapped by the then chancellor, George Osborne, in 2014. With rates frozen, the government coffers have continued to swell, with HMRC receipts from spirits rising from £3bn to £4bn in the five years to 2021, according to the SWA.
Over the coming months the SWA will be lobbying as never before. 'Mess with those rates,' Jeremy Hunt will be told, 'and, God forbid link them to the current run-away inflation, and you will risk sending that revenue growth into reverse. You will kill the golden goose.' It is a story the chancellor may have heard before.
The Scotch whisky industry is mercifully 90% export-driven. The extent to which individual brands will suffer if duty really does rise by a £1 a bottle in February, depends on how much they rely on the home market, especially on an on-trade fighting for survival.
As Mark Kent and others wrote in an open letter to 'The Times' on November 15th: 'The U-Turn comes on the back of a turbulent time for bars and restaurants, which are struggling to manage ever-increasing costs, supply-chain problems and a shrinking customer base as households feel the pinch of a cost of living crisis.'
On Monday, Ron Emler delivered a scathing assessment of the chancellor's Autumn statement in the Drinks Business. 'Apart from the business rates relief (for some), Hunt gave licensees and restaurateurs absolutely nothing except the prospect of mounting difficulties and potential insolvency,' he wrote.
Emler added that: 'Even before Hunt's measures, 35% of hospitality businesses said they would be at risk of failure by the end of the year, according to the most recent joint survey by the trade associations.'
Scotch whisky may fare a little better in UK supermarkets, though for drinkers still able to afford a £15.50 bottle, a new tasting note may have to be added. Amidst those familiar cereal notes, that sweetness from the oak and perhaps the feintest trace of smoke, you will find something not entirely pleasant, and more pronounced than before. Rising from the depths of every dram, there will be a bitter, slightly metallic whiff of tax.
Front Page Image: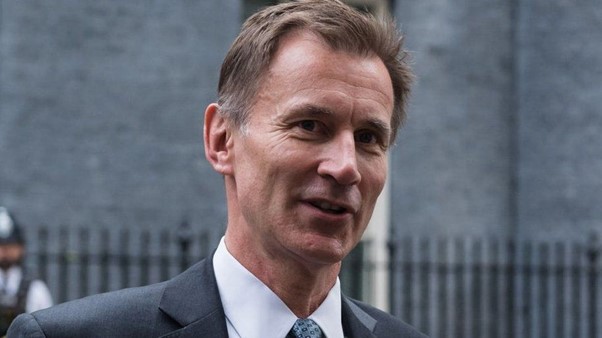 Award-winning drinks columnist and author Tom Bruce-Gardyne began his career in the wine trade, managing exports for a major Sicilian producer. Now freelance for 20 years, Tom has been a weekly columnist for The Herald and his books include The Scotch Whisky Book and most recently Scotch Whisky Treasures.
You can read more comment and analysis on the Scotch whisky industry by clicking on Whisky News.