Friday 2/9/2022 09:00 Tom Bruce-Gardyne
Our Man in Scotch-Land
Many a former diplomat has graced the top job at what is arguably the drinks industry's most powerful trade body - the Scotch Whisky Association. Tom Bruce-Gardyne talks to its latest incumbent…
TRUE to form, the Scotch Whisky Association (SWA) recruited its current chief executive from the Foreign Office in January. Mark Kent, latterly 'our man' in Buenos Aires, took over from former FCO colleague, Karen Betts, whose advice was suitably diplomatic: "What you've got to remember is you'll be ambassador to Scotch whisky."
"What a great way to describe the job," says Mark. "The product is part of the iconic image of the UK, and Scotland in particular, and part of our soft power."
At the British embassy in Argentina, guests would often be offered a Scotch which he says: "puts a different tone to the conversation. It's automatically a gesture of friendship."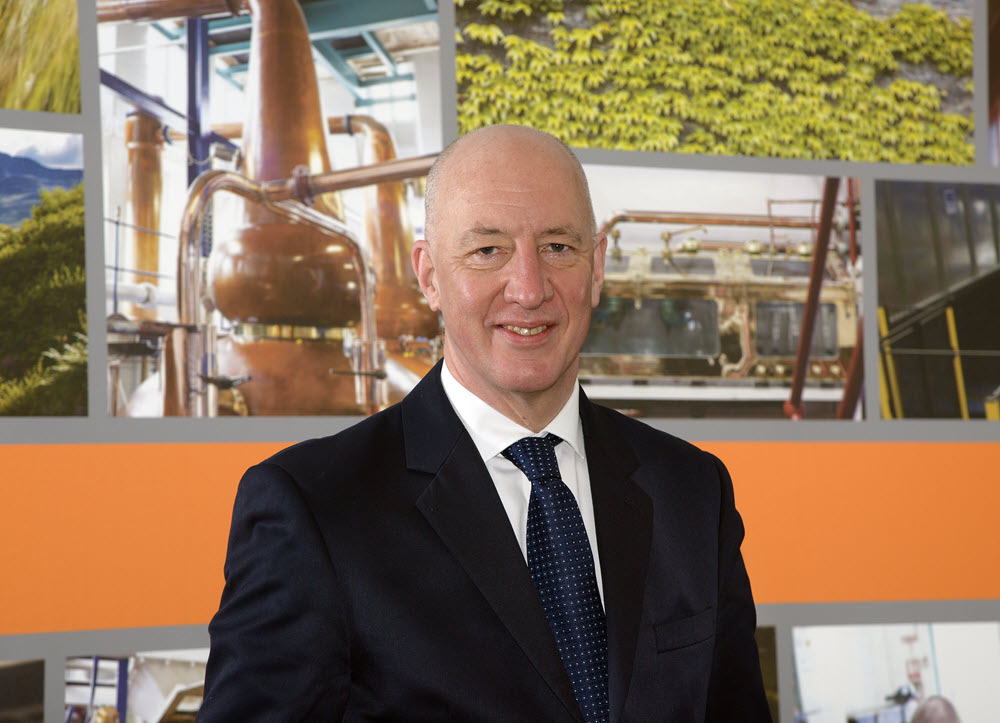 With exports running at 90%, and with pulling down trade barriers a key part of the SWA's role, you can see why having experience in international negotiations is pretty useful. And on that score, dismantling India's brazenly protectionist tariffs of 150% on all imported spirits remains a top priority.
"Potentially it's the big win in the biggest whisky market in the world," he says. "We're hopeful, but we're not yet at the final stages of negotiation."
In April, the SWA's Martin Bell suggested exports to India could treble if tariffs were halved, which would drain many a warehouse in one gulp. However, Mark insists: "The industry will have the capacity, and it won't happen overnight."
Yet there's always the possibility that individual Indian States will simply ramp up their taxes to absorb any gain. "Obviously, we will be looking to facilitate the entry and sale of Scotch at a State level as well," he replies, although quite what sway the SWA has with officials in say, Maharashtra (home to Mumbai), remains to be seen.
Back in the UK, the SWA has been banging the drum for sustainability by committing the industry to net zero by 2040.
Much is being done in production and on packaging, but a lot less when it comes to the grain and the way it is farmed. According to plant biologist Pete Iannetta of the James Hutton Institute, more than half the greenhouse gasses in whisky occur between the field and the distillery gate.
"We're going to be working with the agricultural sector, so we're talking with the maltsters and the NFU," says Mark. "It's not straightforward, and there's obviously far more control we have over the actual process on site." Some argue that distillers could and should be much more transparent about where they source their ingredients.
He is clearly not in favour of making this mandatory, and says: "It's up to each company to decide what is their production scenario. I don't think in today's world, that to have everything produced in Scotland would necessarily make economic sense."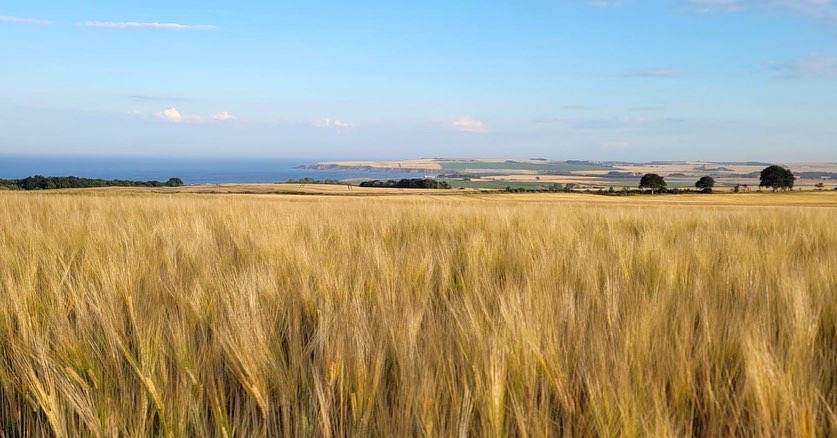 Soon, once we know the name of the next UK chancellor, the SWA will begin pressing for duty rates not to rise in the budget to counter pressure from a cash-strapped Treasury hungry for tax.
Meanwhile in Scotland it will be hoping for no repeat of its bruising, costly and ultimately failed bid to halt the introduction of minimum unit pricing in 2017. This set the cheapest bottle of Scotch at £14 north of the border based on a 50p/unit price which could easily be hiked upwards at some point.
Looming in the background is the 'neverendum', as it's been dubbed, on Scottish independence, which Nicola Sturgeon has pencilled in for October next year. Mark's predecessor but one at the SWA, David, now Lord Frost, has been ruffling SNP feathers by calling independence 'morally wrong', and the Scottish government 'a subordinate entity within the UK'.
The SWA does what it can to maintain good relations with Holyrood. "I think there's a widespread understanding and willingness to engage," says Mark of the parliament. "In the last few weeks, I think we've had over twenty visits to distilleries by Scottish MPs and MSPs." Together with his team, he will happily rattle off the industry's employment figures to anyone; "11,000 jobs in Scotland, 7,000 of them in rural areas, 42,000 across the UK ..."
This is all thanks to exports which almost broke the £5 billion barrier in 2019. That October, single malts were hobbled by US tariffs and before long Scotch, like the rest of us, was grappling with Covid. The result, said Karen Betts, was "a lost decade of growth."
By the end of 2021, annual shipments had rebounded to £4.5bn with growth "that has continued into the first few months of this year," says Mark. "I've been impressed by the industry's resilience over US tariffs and adapting to new ways of trading post-Brexit, but we're in a situation of volatility with the rising cost of living, and how that's going to impact us. I would hope the recovery will continue, but we can't take it for granted."
Front Page Image: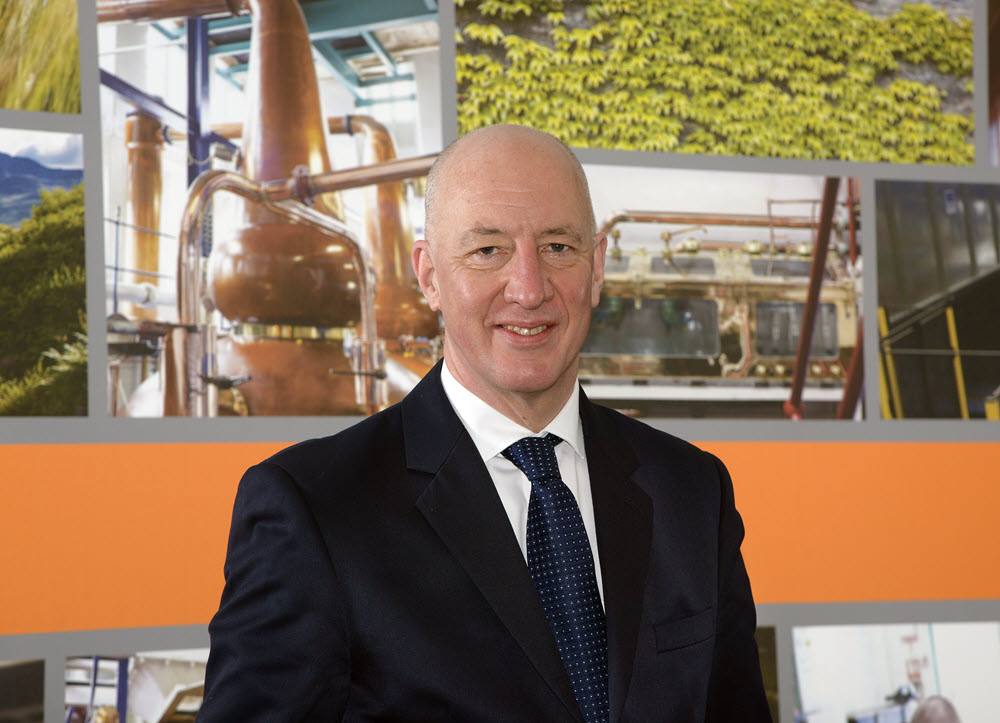 Award-winning drinks columnist and author Tom Bruce-Gardyne began his career in the wine trade, managing exports for a major Sicilian producer. Now freelance for 20 years, Tom has been a weekly columnist for The Herald and his books include The Scotch Whisky Book and most recently Scotch Whisky Treasures.
You can read more comment and analysis on the Scotch whisky industry by clicking on Whisky News.