Friday 28/10/2022 09:00 Tom Bruce-Gardyne
Home is Where the Brand Is
As the mother of all Scotch whisky brands with sales of 21 million cases in the year to June, Johnnie Walker deserves a home in every corner of Scotland as well as a huge townhouse in Edinburgh, discovers Tom Bruce-Gardyne for WhiskyInvestDirect...
LONG before they were famed for their single malts, various distilleries were known for their blended whisky connections. Lagavulin was dubbed 'the spiritual home of White Horse', while Strathisla played host to Chivas Regal.
Johnnie Walker had been linked to Cardhu since the Walkers bought the distillery in 1893, but today it seems this world-beating brand, worth over £2 billion in sales, needs more than one home.
This August Caol Ila on Islay became the fourth Johnnie Walker brand home to be opened, following Glenkinchie in the Lowlands, Speyside's Cardhu and Clynelish in the Highlands, and completing Diageo's 'Four corners of Scotland' investment of £185 million. At its heart, acting as both a temple and embassy to the brand, is the Johnnie Walker Experience on Edinburgh's Princes Street.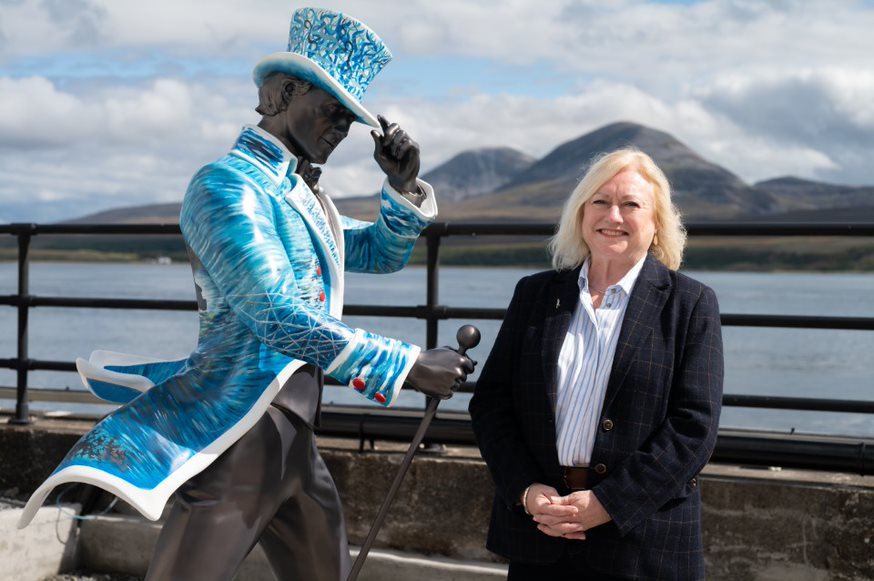 Barbara Smith, MD of Diageo's Scottish brand homes, stands at the helm of this mother ship and says the investment "was all about growing the Scotch whisky visitor experience in Scotland." It was inspired by the belief that "modern consumers want to know more about their favourite brands," she explains. "But, more importantly, they want to meet the people and visit the places where the brands are made, and learn more about that deep heritage and provenance."
For all its global appeal, Johnnie Walker has not been a big player in Britain since Red Label was pulled from the shelves to protect its European markets following an EEC ruling in 1977 that banned dual pricing – a strategy its owners had used to prevent parallel trading.
Diageo reintroduced the brand here in 2013 with a £7.2m marketing campaign, but it still lags far behind the UK market leaders – Famous Grouse and Bells.
"It's the number one-selling whisky in the world, but perhaps it's not as well known in its native land," concedes Barbara. "So, we really wanted to connect with the roots of where Johnnie Walker is made."
Its new home in Edinburgh has undoubtedly raised the brand's profile in the city though whether that translates into increased bar sales is unclear. As for visitors, over 300,000 from 97 countries have come through the door in the first year.
It might not match the numbers drawn to the city's other attractions like Edinburgh Castle and Edinburgh Zoo, both of which were once run by Barbara as it happens, but she is unfazed. "We're not looking to market to the masses, it's a very different concept," she says. "Our tour groups are quite small, and it's about creating individual flavour profiles for our visitors. We're not marketing at scale."
Johnnie Walker is naturally keen to debunk the myth that malts are better than blends. The message comes through loud and clear on Princes Street, but must be harder to get across in those satellite brand homes, otherwise known as distilleries, you would imagine. After all, these are spaces dedicated to producing single malts.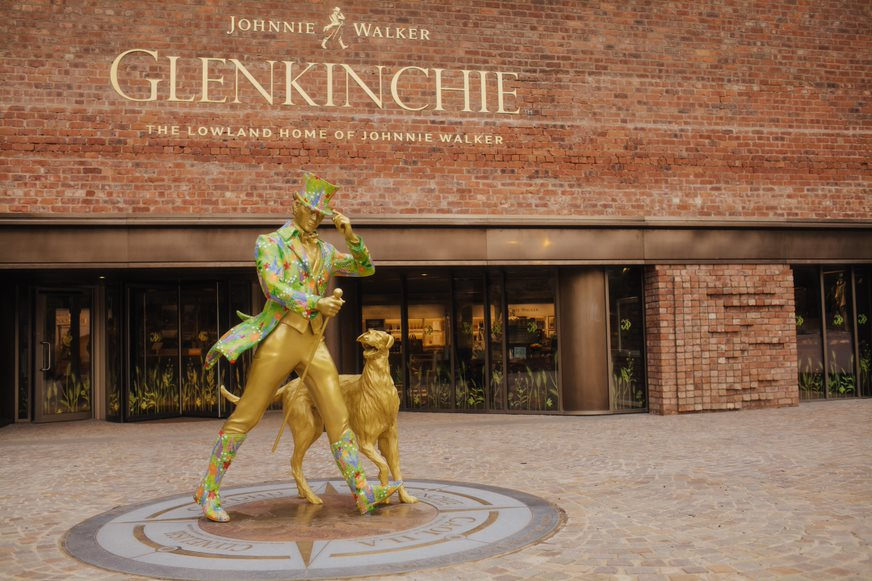 "It's not been too challenging. I think the four corner distilleries tell the story seamlessly," replies Barbara. "The majority of the world's consumers don't recognise the definition between single malts and blended whisky. They enjoy great whisky." She goes on to say that: "really our mission is all about smashing the rules. We ask our visitors to put aside any preconceptions they have, and just drink whisky the way they like it."
The way they are offered it on the Edinburgh tour is in a cocktail, while those visiting Glenkinchie, for example, are served two single malts from the distillery and a dram of Johnnie Walker Gold Label.
Anyone progressing to the other 'four corners' "may see a thread running through from using the same design team," says Barbara. "But what we try very hard to do is to keep unique all the individual brands and the individual people." For each distillery, she adds: "we absolutely celebrate the individuality, while also telling the story of how they are woven into the fabric of Johnnie Walker blends.
The branding might feel oppressive to some, though you'll not catch a whiff of that on Tripadvisor where the reviews appear to be universally glowing. Diageo deserves credit for the scale of its investment in Scotland and all the jobs it has created. And for the way it is engaging with the many who blithely insist they don't like Scotch, before admitting they've never actually tried it. However, when it comes to blends and malts, I beg to differ with Barbara Smith. Leaving aside subjective views on quality, the two tend to be very clearly defined and separated by price.
Front Page Image: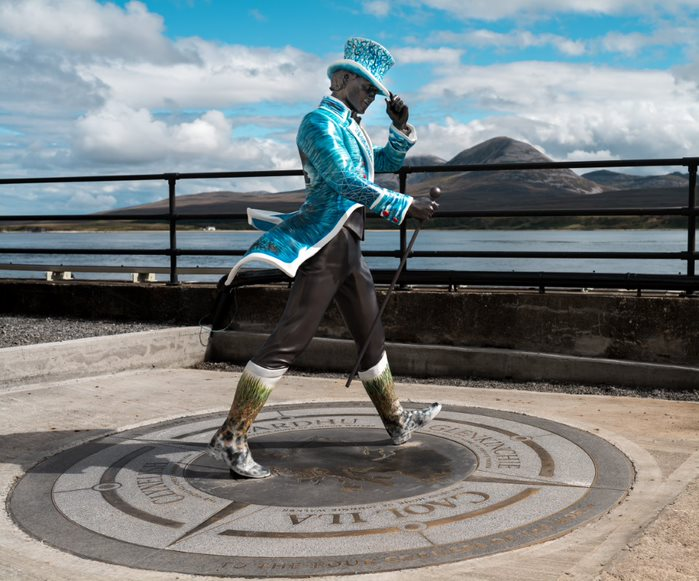 Award-winning drinks columnist and author Tom Bruce-Gardyne began his career in the wine trade, managing exports for a major Sicilian producer. Now freelance for 20 years, Tom has been a weekly columnist for The Herald and his books include The Scotch Whisky Book and most recently Scotch Whisky Treasures.
You can read more comment and analysis on the Scotch whisky industry by clicking on Whisky News.