Friday 4/2/2022 09:00 Tom Bruce-Gardyne
Diageo's Scotch Whisky Bounce
The booze giant's latest results show Scotch back in rude health, having stumbled badly earlier in the pandemic. Over the past six months sales have grown by over a quarter, reports Tom Bruce-Gardyne for WhiskyInvestDirect…
Ivan Menezes, Diageo's CEO since 2013, wears his brands with consummate pride.
Announcing the company's interim half-year results (July-December 2021) on zoom last week, a silver Johnnie Walker striding man shimmered on his lapel, while his tie was festooned with pints of Guinness.
These were two of the star performers within Diageo's stable of brands, with organic net sales of Johnnie Walker up 31% on the same period in 2020, while Guinness jumped 27%. Even so, neither could match the runaway success of Don Julio and Casamigos tequila which surged by 56%, and would have grown even more but for a lack of supply, particularly in aged tequila.

Overall, these were good results for Diageo whose total sales grew by a fifth in the second half of 2021, and with double digit growth in all regions it was ahead of its performance pre-Covid.
This time last year, Scotch whisky was its worst-performing category aside from beer, down 8% thanks to all those closed bars and deserted airports. "Travel retail will be slow in the recovery," said Menezes. "We're not counting on a massive bounce-back, and it will maybe be another two or three years before it gets back to pre-pandemic levels."
He sounded far more bullish about the on-trade, and said: "What we see around the world is that as restrictions ease, consumers are really awaiting to step outside the home and socialise." Apparently, UK bar and restaurant sales had reached 90% of 2019 levels by last November, though we have had Omicron since then.
"Scotch has seen terrific acceleration and we grew 27%," said Menezes. This equates to a CAGR of 4% over the past three years.
For Lavanya Chandrashekar, Diageo's CFO who was also there on the zoom, this: "demonstrates the resilience of the category, and our ability to grow our broad, deep portfolio of blended whisky and single malts through world-class brand building."
"Whisky is strong, and premiumising even faster," said Menezes, pointing to a 66% surge in Johnnie Walker Blue Label as proof. "Premiumisation is a long-standing trend that's been going on for a couple of decades now, and 74% of our growth comes from the premium part of our portfolio."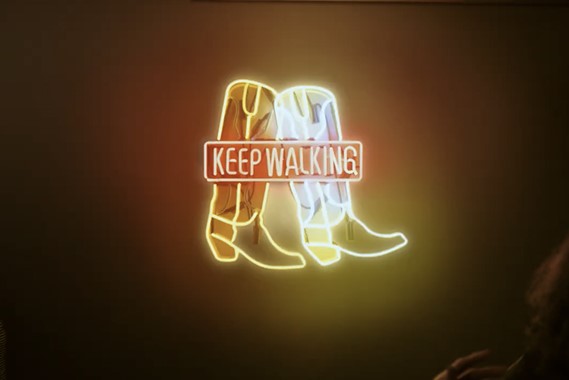 Despite the uncertainties of these plague-ridden times, the squeeze on disposable incomes, the hike in energy prices, the levels of private and public debt … it seems nothing can dent his belief that the world will continue to trade up come what may. If London property prices can defy economic gravity, maybe it is the same for premium spirits?
But then again, perhaps there's no comparison. "First, ours is an infrequent purchase, and the typical household doesn't spend that much money on it," said Menezes when asked about the risks of inflation. "In America for example the average household will spend a dollar a day on spirits at home. The second part are the brands and quality of products that people are willing to pay a little more for. But you're not betting the bank. It's not like putting petrol in your car where you're seeing big bills every week."
It is Diageo's stated aim to double its share of 'total beverage alcohol' by 2030, to give it 6% of the world's booze. Scotch whisky will play a big part in this ambition as it accounts for a third of the company's sales by value, and it won't all be about Johnnie Walker as Menezes was keen to stress.
"Actually, we're making investments behind a lot of our Scotch portfolio," he told me. "We've got a lovely brand called Buchanan's which is very big in Latin America, and has grown 42%. Old Parr has come back, and we're investing behind our single malts, including opening Brora and Port Ellen and upgrading the consumer experience."

Even J&B, whose sales tumbled by almost a quarter to 2.3 million cases in 2020, is "back in good growth" according to Menezes who claims Diageo's Scotch business is out-performing all other whisk(e)y categories, be they American, Irish or Japanese.
But then again, if tequila ever did replicate its US success and become a truly global spirit, even the striding man might have to lie in the shadow of a sombrero.
Front Page Image: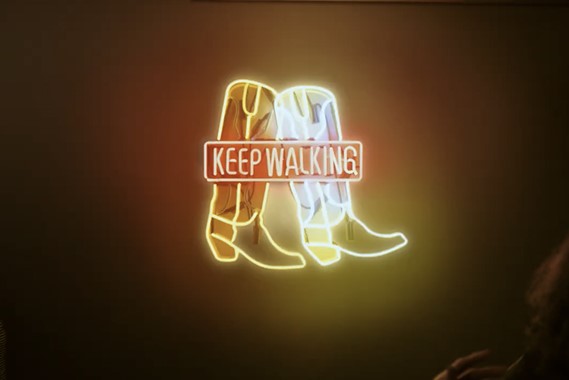 Award-winning drinks columnist and author Tom Bruce-Gardyne began his career in the wine trade, managing exports for a major Sicilian producer. Now freelance for 20 years, Tom has been a weekly columnist for The Herald and his books include The Scotch Whisky Book and most recently Scotch Whisky Treasures.
You can read more comment and analysis on the Scotch whisky industry by clicking on Whisky News.