Friday 4/8/2023 09:00 Tom Bruce-Gardyne
Diageo Keeps Walking
In her first set of results as CEO, Diageo's Debra Crew was upbeat about Scotch, Tequila and Guinness, while the company's share price jumped 2%. It was a strong global performance bar the States, reports Tom Bruce-Gardyne…
"As I like to say, Johnnie Walker just keeps on walking. It's up 9% in volume, and no, that's not a typo," said a beaming Debra Crew, pointing to the screen behind her. Diageo's newly-appointed CEO, a 52 year-old American who joined the company as a non-exec director in 2019, was announcing the company's annual results [FY23] on Tuesday.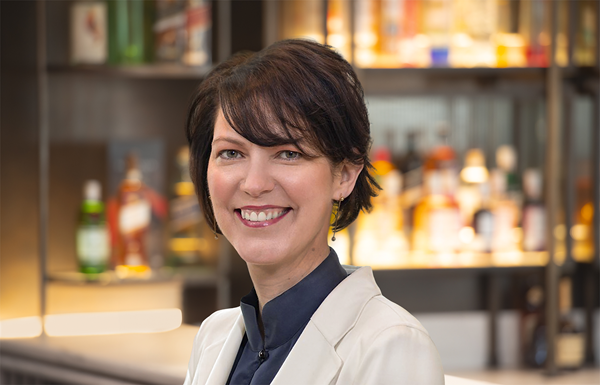 Diageo's pride and joy, and the world's most popular Scotch whisky, was roundly praised. "What I find most fascinating about the Johnnie Walker story is how broad-based the growth is," said CFO, Lavanya Chandrashekar who joined her new boss on stage. "In Europe Johnnie Walker grew 29%, in APAC it was 30%, in Africa 11%, LATAM 16%, and in a market like India Johnnie Walker Black grew 54%! While the total brand was up 34% there."
So, the Striding Man can do no wrong? Well, not quite, for there is one glaring omission to the list above. In the USA the brand's net sales slumped 13% in FY23, though, apparently it still managed to gain share within the category which sounds a little ominous for Scotch in its biggest market. It was also claimed Johnnie Walker's US depletions has grown ahead of shipments.
A year ago, it was the other way around for Diageo, whose total US shipments were running ahead of depletions. This compounded a lacklustre performance from other key brands including Captain Morgan, Crown Royal and Bulleit bourbon, leading to a 1% fall in overall US net sales in FY23. The cause, according to Crew, was the euphemistic-sounding "supply-chain normalisation".
"A couple of fiscals ago, at the height of Covid, what you had in the US were shortages across a lot of our portfolio, particularly in whisky and Tequila, and there were also glass shortages," she explained. "Because of this, we ended up with quite low inventory. Last year our supply chain did a brilliant job of recovering, and we recovered as fast as we possibly could."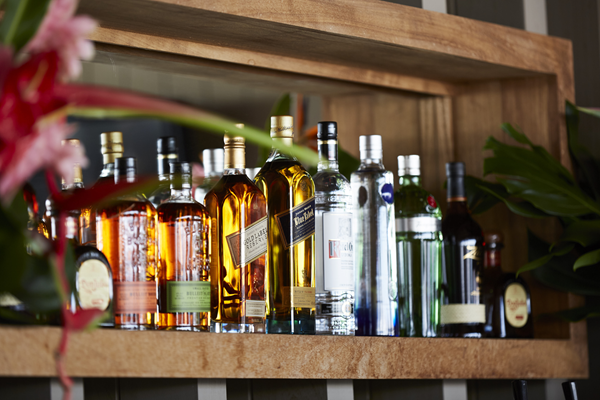 Essentially Diageo flat-lined in North America, as did LVMH and Rémy Cointreau in their latest results. In Diageo's case things would have been a lot worse but for Tequila, with net US sales of its twin power brands up 14% for Casamigos and 13% for Don Julio. Crew acknowledged that the Mexican spirit is hugely dependent on the States and Mexico, and she vowed to change that.
"We want to take Tequila around the world, much like we did with Johnnie Walker," she declared. With its stable of big brands and its sheer distribution muscle, Diageo would appear well-placed to fire up demand on this side of the Atlantic. Hopefully this won't be at Scotch whisky's expense, though there is evidence that has been the case in North America where Tequila is on fire.
Back home, Diageo's results coincided with Tuesday's 10.1% jump in duty by the Treasury – the biggest hike in forty years for Scotch whisky. For an average 70cl bottle at £15.22, no less than £11.40, or 75% of the total, will be duty and VAT.
"It's a real blow to our consumers," said Nuno Teles, MD of Diageo GB, who was also there on stage. He insisted the company will continue to invest in the UK and declared his confidence that "the underlying trends are positive towards spirits, and the trend of aiming to drink more and more sophisticated high-end, quality products."
This is the mantra known as premiumisation, espoused by all top management in the corporate spirits world. Will consumers be forever trading up? Some say this trend has already peaked in America, while in 'cost of living crisis' Britain where drinkers have just been thumped by the taxman, you would imagine the urge to drink better might soon be on pause. And yet there are endless other markets out there, and a premium, status-conferring drink like Scotch and its biggest producer, Diageo, are so well spread around the world.
Johnnie Walker, with its colour-coded ladder of progression and price is as good a barometer of the trend as any. Globally, the brand's net sales grew 15%, and within that so did Red Label which is typically £18 for a 70cl bottle, and Black Label which sells for about £32 in the UK.
Meanwhile Blue Label, which is currently £184 at the Whisky Exchange, saw its global net sales climb just 3%. "But," Lavanya Chandrashekar was quick to add, "that's on the back of an exceptionally strong couple of years of growth."
Among Diageo's other whiskies, there was mention of Buchanan's – up 10% in the States thanks to the launch of Buchanan's Pineapple – and single malts which grew 25% there.
Overall, Scotch was +2% in volume and +12% in net sales in FY23, making it second only to Tequila in performance and now accounting for a third of Diageo's spirits by value. The results are a testament to the former CEO Sir Ivan Menezes who sadly died in June. We will have to wait and see if Debra Crew and her team can keep it up.
Front Page Image: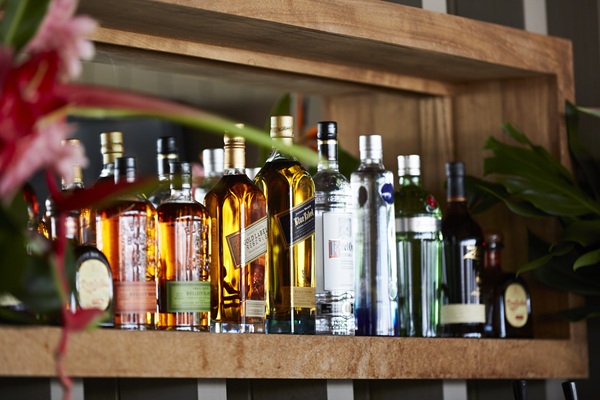 Award-winning drinks columnist and author Tom Bruce-Gardyne began his career in the wine trade, managing exports for a major Sicilian producer. Now freelance for 20 years, Tom has been a weekly columnist for The Herald and his books include The Scotch Whisky Book and most recently Scotch Whisky Treasures.
You can read more comment and analysis on the Scotch whisky industry by clicking on Whisky News.