Friday 15/9/2023 09:00 Tom Bruce-Gardyne
Behind the Label - Glenlivet
The world-famous whisky from Speyside is still restless after almost 200 years in existence. Glenlivet's current mission is to smash up the rules that apparently constrain single malts, discovers Tom Bruce-Gardyne…
The Glenlivet seized the crown as the world's top-selling single malt whisky in 2014 when the IWSR recorded sales of just over a million cases.
It had virtually trebled in size since Pernod Ricard acquired it as part of Chivas Bros from Seagram's in 2001 when Patrick Ricard, the firm's second-generation head, had vowed to make it number one. Sadly, he died two years before it happened.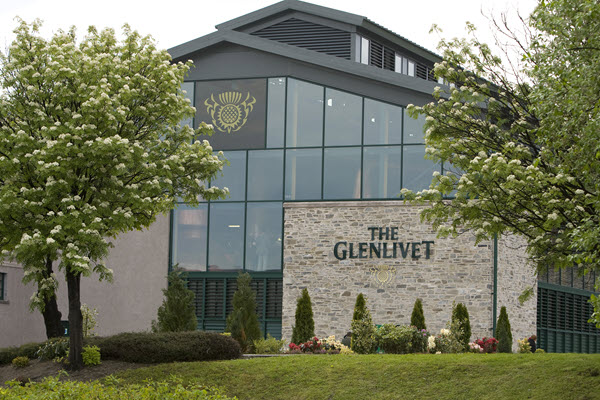 In the company's latest results for the year to June (FY23), Glenlivet, known as TGL to its in-house team, recorded sales of 1.6m cases – still ahead of its closest rival, Glenfiddich. Volumes were marginally down on the previous twelve months, but ask Jayne Murphy, TGL's marketing director, whether that's a cause for concern and you'll get a vigorous denial.
"No, absolutely not. That's part of our strategy to drive premiumisation," she says. "We're definitely not concerned. The brand is in really good heath, particularly in the US and right across Asia." And for Pernod, proof comes from the FY23 figures on net sales. "For us, 9% growth is an amazing result for TGL."
It is a good result, though to be picky a chunk of that growth is simply inflation where retail prices have risen because Chivas Bros has been able to pass on the extra costs of glass, energy and the like. How much is down to consumers moving up the range to more expensive Glenlivets is hard to know and obviously varies from market to market.
Jayne insists there has been trading up to 14 and 18 year-old expressions in the US, and says: "Our portfolio is very different in China, with more growth around the high-end 18 and 25 year-old, while in Taiwan there's more of a focus on the 12 and 15 year-old." These, together with India, are the four lead markets, with America very much the biggest.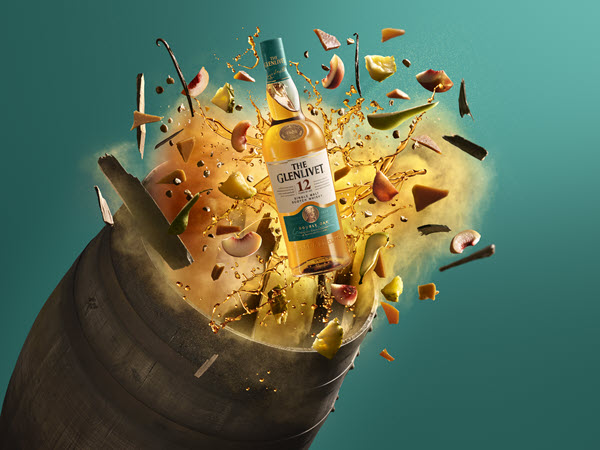 Glenlivet has clearly surfed the great single malt boom in the States where sales jumped 191.8% since 2003 to 2.47m cases last year according to the Distilled Spirits Council of the US, while blends were down 13.6% over the period to 7.32m cases. Part of this may be down to the enduring myth among Stateside whisky drinkers that 'blends are good, but malts are better.'
"In general, I think consumers are becoming a lot more savvy, and more educated, and the traditional codes are breaking down a bit," says Jayne. "I think before saying one was good versus the other was just an easy way for consumers to demonstrate what they know, whereas now they're actually hungry for knowledge. They want to know about different cask finishes, and different styles, and age versus non-age [statement] whiskies."
If Pernod North America has decided to focus its Scotch whisky efforts on Glenlivet, you can see why. Its biggest rival Diageo has nothing on that scale when it comes to malts, while among blends, where Johnnie Walker appears almost unassailable, it probably makes sense to throw everything behind Jameson's Irish whiskey. Whether that is company strategy, Jayne couldn't possibly comment.
Single malt brands are constrained by their stocks more than blends where you can reconfigure the recipe and perhaps increase the grain whisky content a little. Many of the smaller, medium-sized malts are currently on allocation, particularly for their older expressions, but Glenlivet, the great recruiting sergeant for the category together with Glenfiddich, acts more like a blend at times.
Up on Speyside, Glenlivet's production capacity has been ramped up over the years to a hefty 21m litres of pure alcohol, turning what was once a couthy wee distillery into a huge production unit.
There are serious volumes to shift, and Jayne talks of "expanding occasions and bringing new consumers in," and says: "The moments to consume our product has massively changed, and we need to be there." This includes cocktails, where Glenlivet Twist & Mix has just launched in the US with a ready-to-drink 'Old Fashioned' and a 'New Manhattan'.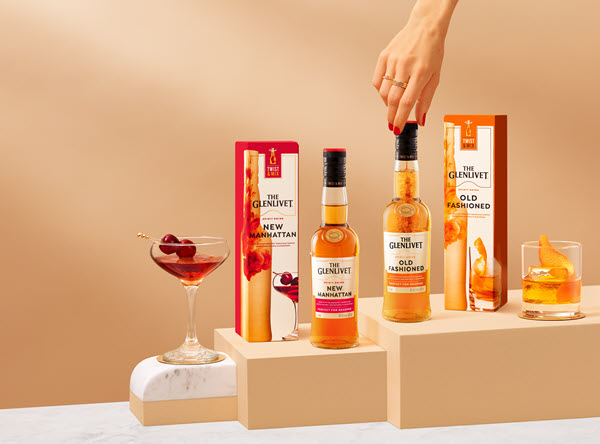 For those who market Glenlivet, single malts are trussed up in dusty old rules, and the brand's job is to rip them up.
'You know life's too damn short to follow the rules, like the one that says Scotch is an old man's drink,' purrs the actress Anna Paquin in the current campaign, before telling us: 'whisky doesn't care what's between your legs'. A few years earlier, in the words of a sultry female voiceover - "'Whisky's a man's drink for men', they cried. Well let them cry … 'Drink it neat, don't water it down, a single malt is sacred' they preach …"
Quite who 'they' are is unclear. No-one I've met in the industry has ever preached such lines, and it feels like a straw man that Glenlivet has constructed simply to take down. Jayne Murphy disagrees, and says: "If you google 'whisky drinker' on google images, what comes back is predominantly male, sitting drinking a neat whisky, and for us at Glenlivet that's not who our consumers are."
Restating these old tropes merely reinforces the stereotype. Then again, if such campaigns really do recruit more drinkers into Scotch, men and women, TGL can be forgiven. It seems to work for Glenlivet as its gears up to celebrate its 200th birthday next year. So, where does that leave this venerable brand in its life cycle – late middle-age? "No!" cries Jayne. "No, for me, Glenlivet is only getting started."
Front Page Image: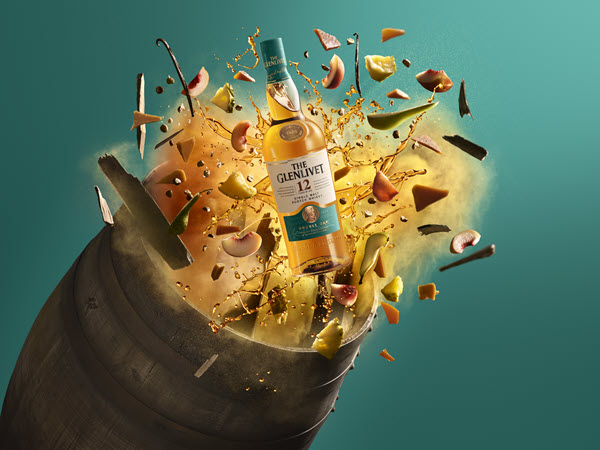 Award-winning drinks columnist and author Tom Bruce-Gardyne began his career in the wine trade, managing exports for a major Sicilian producer. Now freelance for 20 years, Tom has been a weekly columnist for The Herald and his books include The Scotch Whisky Book and most recently Scotch Whisky Treasures.
You can read more comment and analysis on the Scotch whisky industry by clicking on Whisky News.