Friday 14/1/2022 09:00 Ian Fraser
Scotch in the Family: the Non-Corporate World of Ian Macleod
Life for independent, family-owned Ian Macleod Distillers hasn't always been easy amongst the big corporate beasts that dominate the industry. But right now, it seems to be almost thriving with its trio of malt distilleries, reports Ian Fraser for WhiskyInvestDirect …
AS he navigates between the 'Scylla' of Brexit and the 'Charybdis' of staff shortages, supply chain breakdowns and other complexities caused by the Covid-19 pandemic, it's clear that Leonard Russell is having fun.
Ian Macleod Distillers (IMD), the business he has led for 33 years, posted pre-tax profits of £18.7 million on sales of £101.7m in the year to September 2020 - down from £22.9m on sales of £110 million in 2019.
Gross profit margins are high – at around 56.3% – because IMD places whisky stocks on its books "at historic cost or net realisable value which is lower," Leonard explains. "I like to be prudent."
While he won't divulge details of subsequent financial performance, he says: "Demand for our brands has continued to grow despite the pandemic, particularly for Glengoyne, and Tamdhu. For single malts there's significantly more demand than our ability to supply, particularly for our whisky aged 18-years-old and above. These are remarkable times."
"In the past 30 years or more there have been periods when we've been unable to sell our older whisky, and that was very stressful," he continues. "But for the last five years there's been constant growth in demand - and I suspect greater China, Asia and America will continue to grow."
Speaking via Zoom from his home-office in Fife, Leonard took over as MD of the family-owned company from his father Peter Russell, aged 28, following stints at Scottish & Newcastle and IDV, and armed with an MBA from Edinburgh University.
At the time, the Broxburn-based company was focused on producing own-label whiskies for Sainsbury's and other supermarkets. However, in the late 1980s and early 1990s that market became more competitive and less profitable - and he realised IMD's future lay in owning distilleries and brands of its own.
The company went on to acquire Glengoyne and Tamdhu from the Edrington Group in 2003 and 2011 respectively, launched "edgy" Islay single malt Smokehead in 2006, and swallowed up Edinburgh Gin in 2016. Two years later Leonard struck a deal with Diageo and Scottish Canals to secure the Lowland distillery of Rosebank and its remaining stock, which Diageo had shut in 1993.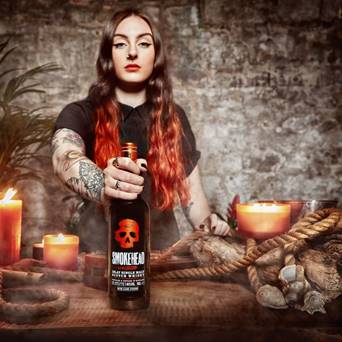 Leonard still considers IMD to be a "small" company and insists that being family-owned brings real advantages. "Listed companies come under a lot of pressure to deliver short-term performance whereas we're able to take a longer-term view. There won't be a return on Rosebank until we start bottling at least 10 years from now.
'Being small' means we don't have the amazing distribution muscle that the bigger companies have but equally we do not have the short-term pressures they face - so it's swings and roundabouts. I'm very happy because there's no one telling me what to do."
The company gave its longstanding bankers RBS the boot in 2017, after the bank sought to harden the terms on its loans. IMD switched to Pittsburgh-based PNC which, alongside Bank of Scotland, has provided a £100m asset-based lending facility, which has enhanced IMD's freedom of manoeuvre. "PNC understood broadly what we wanted to do and have been hands off," says Leonard.
Aside from supply chain issues and hugely lengthening delivery times for cartons, the pandemic caused an intense crisis for IMD. In March 2020 as the first lockdown was imposed, the company had to suspend all capital expenditure, putting two large construction projects - its new Broxburn head office and the Rosebank distillery and visitor centre - on hold.
It also had to shut its visitor centres at Glengoyne and Edinburgh Gin, with all guides furloughed, and to introduce social distancing elsewhere, which slowed production. "It was a stressful time. I didn't know whether we would be able to continue trading," says Leonard.
Nearly two years since that hair-raising experience, things have stabilised, allowing him to wax lyrical about the restarted Rosebank construction project, and how bringing an iconic distillery back to life on the banks of the Forth & Clyde Canal in Falkirk will be good for community and company alike.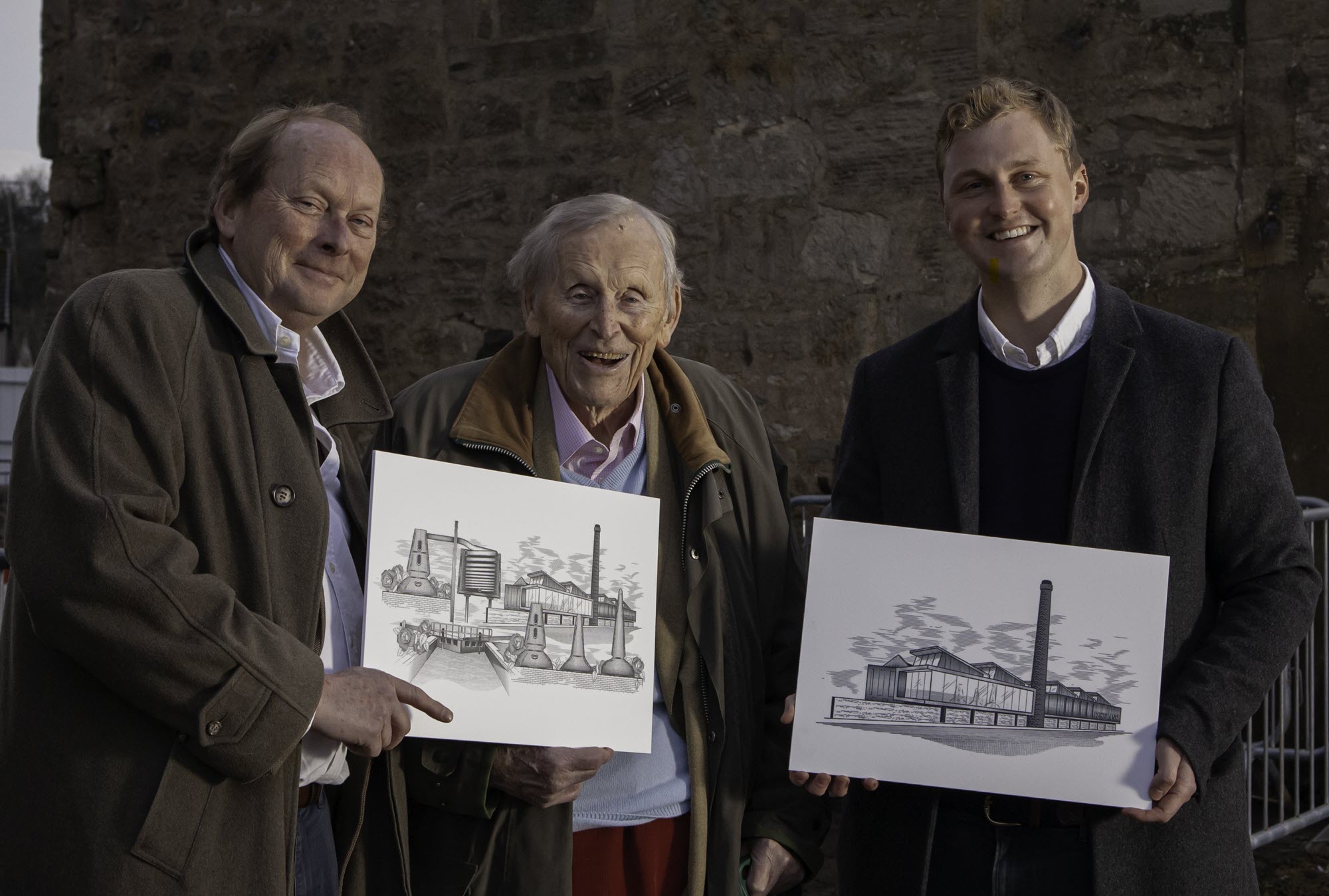 Thanks to the rediscovery of original plans, IMD, with help from Michael Laird Architects, has been able to replicate many aspects of the original distillery, which is due to reopen in late summer. IMD has already redesigned the packaging and is slowly selling off the precious, inherited stocks of Rosebank whisky.
As far as international distribution is concerned - and 75% of its whisky is exported – IMD deploys a "mix and match" approach, says Leonard.
"We appoint people who we enjoy working with and who share our ambitions." They range from enthusiastic one-man-bands to regional wine and spirit firms. However, he concedes the US is "a difficult market because of its three-tier system, which means you have to start by working with the really tiny wholesalers - which also presents a challenge."
Social media marketing is "ever increasing" in importance he says, with less now spent on traditional media. "We have lots of people and agencies doing that because it's all about getting content that is interesting. And our own, direct-to-consumer online business has grown, partly as it's been given a significant leg up by Covid. It's remarkable how the whole landscape has changed."
He claims IMD is making progress in sustainable production through the use of renewable energy and incremental improvements in efficiency, and points out that Glengoyne was named 'sustainable distillery of the year' by Whisky Magazine this month.
"Even so," he adds, "we're bad people by virtue of the fact we're fermenting starches - which creates a lot of carbon dioxide. We're going to need some technological advances to achieve [net zero by 2040]. Hydrogen is going to be the largest technological leap forward."
Discussing the future of the industry, Leonard is not in favour of the SWA loosening the criteria for what constitutes a Scotch whisky. "That to me is not a barrier to entry, it's a quality endorsement, and is something that we should not undo." By contrast, he feels the definitions of Indian, Canadian and Japanese whisky are far too loose.
He also suggests he would not be surprised if, at some stage, Edrington, which owns Macallan and the Famous Grouse, is carved up by other players, such as Suntory and William Grant & Sons who both have existing stakes in the company.
And finally, like many in the industry, he takes a dim view of Scottish independence, saying: there are "many unanswered questions. I don't follow how Scotland's business model as an independent country would work. The status quo seems a better option than diving into the unknown."
Front Page Image: