Friday 28/1/2022 09:00 Richard Woodard
Continuity and Change: The Evolution of Blended Scotch
After more than 40 years in whisky – 20 of them as Johnnie Walker master blender – Dr Jim Beveridge OBE has been as intimately involved as anyone in the changing role of Scotch blends. Before retiring last month, he spoke to Richard Woodard for WhiskyInvestDirect…
BLENDS continue to drive the Scotch whisky category, and Johnnie Walker is the dominant force within blends. In a good year, the world's leading whisky sells about 200m bottles of Red Label, Black Label and its other expressions, making its master blender a hugely influential figure.
For the past two decades, that figure has been Dr Jim Beveridge OBE, who joined the whisky industry as a research chemist in 1979, and who has helped create classic expressions such as Johnnie Walker Blue Label and Double Black.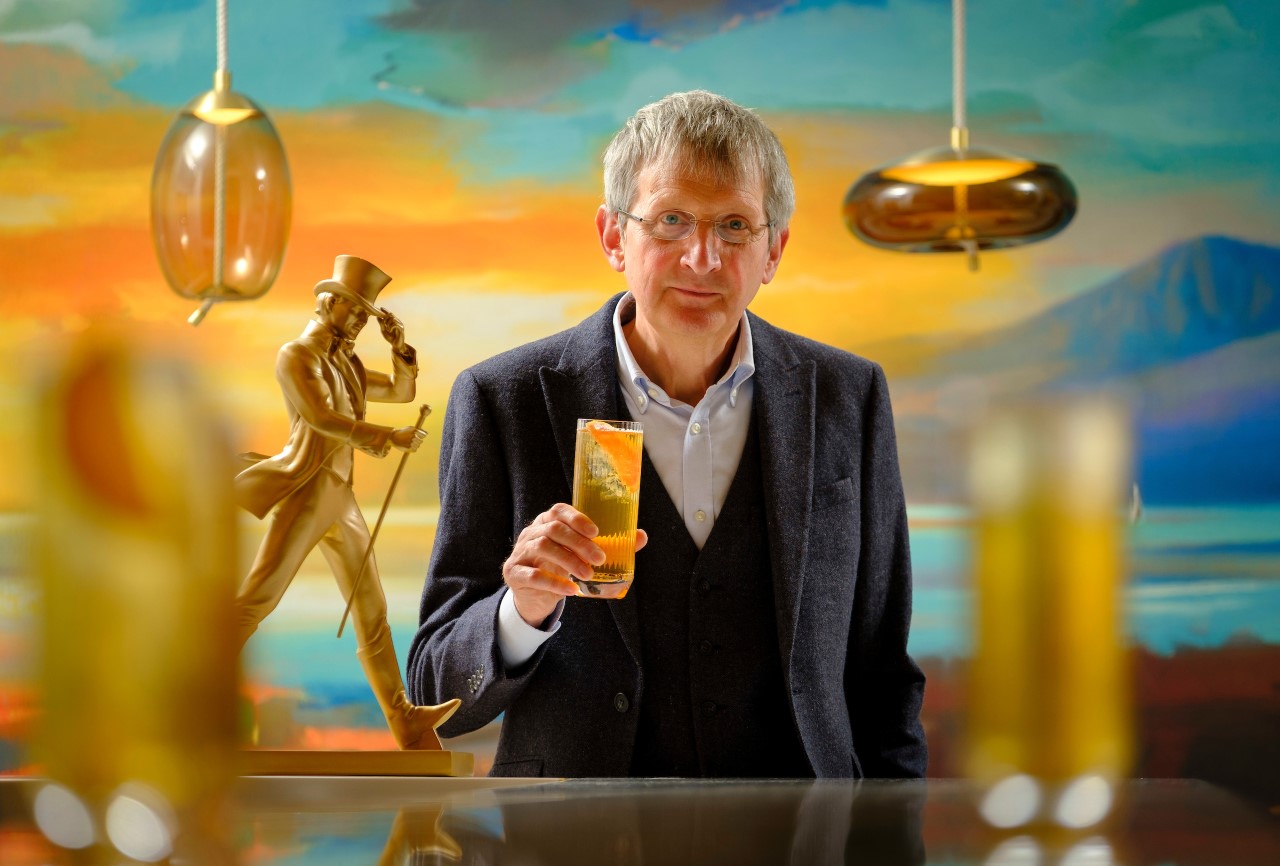 While single malts are by definition the product of a specific location, blends have an air of mystery about them – a complex combination of malts and grains, historically with little transparency about what goes into them, and in what proportions.
But the world has changed, and consumers are more curious than ever about the products they buy.
"In the past, they used to say: 'The recipe's a secret – it's the blender's art,'" Dr Beveridge says. "Today, that's just nonsense – I think you have to be as open as you can, as open as the consumer wants you to be, about what's in the blend."
That includes dispelling some myths – not least the image of an all-powerful master blender, shut away in a tasting room concocting recipes in splendid isolation. A team of 12 works on Walker, and the creative process mirrors the product itself: collective, collegiate, and requiring a host of different opinions to be reconciled to create a harmonious whole.
So, is blending like solving a jigsaw puzzle?
"That assumes there is an answer," he replies. "But actually, it's just what you believe [the blend] should be, and it's down to the individual blender and the team." And blenders aren't just piecing that puzzle together – they're also creating the picture that it conveys.
A Hollywood take on blending would have Dr Beveridge locked in a quest for elusive flavours, then triumphantly hitting on the perfect formula. Reality is more prosaic, but just now and again fact and fiction coincide.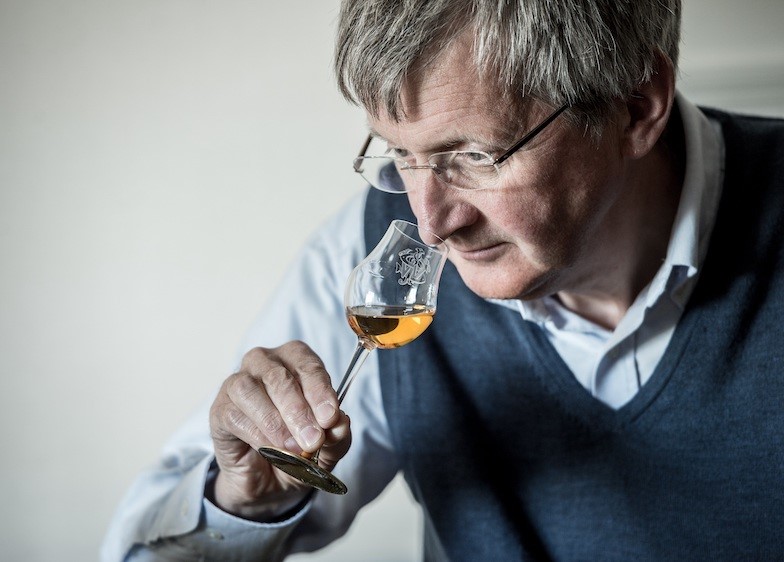 "That was the case with Johnnie Walker Double Black," he recalls. "The brief was to have a blend which has a similar DNA to Johnnie Walker Black, but to have a difference in the smokiness.
"There was a eureka moment when we landed that, because it wasn't just putting in some more smoke; we had to get the balance right with all the other flavours. It was genuinely different, and a great achievement that gave us the confidence to try other styles as well."
Ah yes, other styles. There was a time when blends such as Walker offered just two or three whiskies that never altered – and innovation was viewed with suspicion. With change, after all, comes the risk of declining popularity.
That's all changed in today's fast-moving market: Blenders Batch, White Walker, Fire and Ice, Jane Walker, Johnnie Walker Blonde, the luxury-focused Masters Series… the evening of Dr Beveridge's career has witnessed a ceaseless conveyor belt of new releases, which has overturned the notion that, unlike single malts, blends can't do innovation.
This frenzy of NPD is designed not to undermine the traditional pillars of Red and Black Label, but to strengthen them by luring new consumers into trying the Walker whiskies. Today's Game of Thrones fan who tries White Walker, the argument runs, is tomorrow's habitual Black Label drinker.
It's an ethos that has its roots in what is, in Dr Beveridge's view, the overarching lesson that runs through his long career – a career that began just as Scotch whisky was on the verge of a severe downturn during the early 1980s, leading to the closure of multiple distilleries including the now revered, and soon to be resurrected, Port Ellen and Brora.
"When I joined the industry, it was just about to fall, and I suppose that hard lesson has influenced the way I think even today," he says. "It was a very difficult time to be in the business, but we've learnt a lot from those days – and I think the big lesson was about staying connected with consumers and innovating, creating different expressions for different occasions."
The core Johnnie Walker products have an air of permanence about them – after all, Red Label and Black Label were created before the First World War – but it would be a mistake to think that blends, and the people who make them, remain static. Revolution may still be a dirty word in this part of the Scotch whisky industry, but evolution is the key to continued success.
Front Page Image: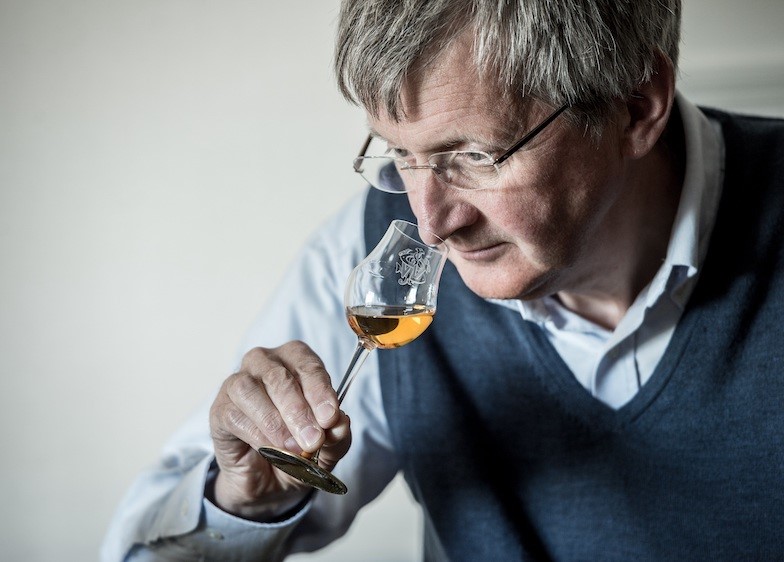 Richard Woodard has been writing about spirits and wine for 20 years, editing and contributing to a number of magazines and websites, including Decanter, The Spirits Business, just-drinks.com and Club Oenologique. He was also one of the founding editors of Scotchwhisky.com.