Friday 22/7/2022 09:00 Tom Bruce-Gardyne
A Dram with John Glaser
For all their scale and wealth of resources, the giants of the Scotch whisky industry are not the most imaginative when it comes to innovation. That title probably belongs to Compass Box, reports Tom Bruce-Gardyne for WhiskyInvestDirect...
WHEN John Glaser decided to leave the corporate cocoon of UDV (now Diageo) and set up on his own in 2000 it was a serious leap of faith. He was chucking in his job as Johnnie Walker's global marketing director to go and cook up a whisky in his kitchen in London.
Perhaps there was another explanation for this bizarre career change? Maybe Glaser had simply gone "totally mad" as the whisky writer Dave Broom first suspected.
But such thoughts evaporated on tasting the aptly-named Hedonism and Dave Broom was seduced like countless others.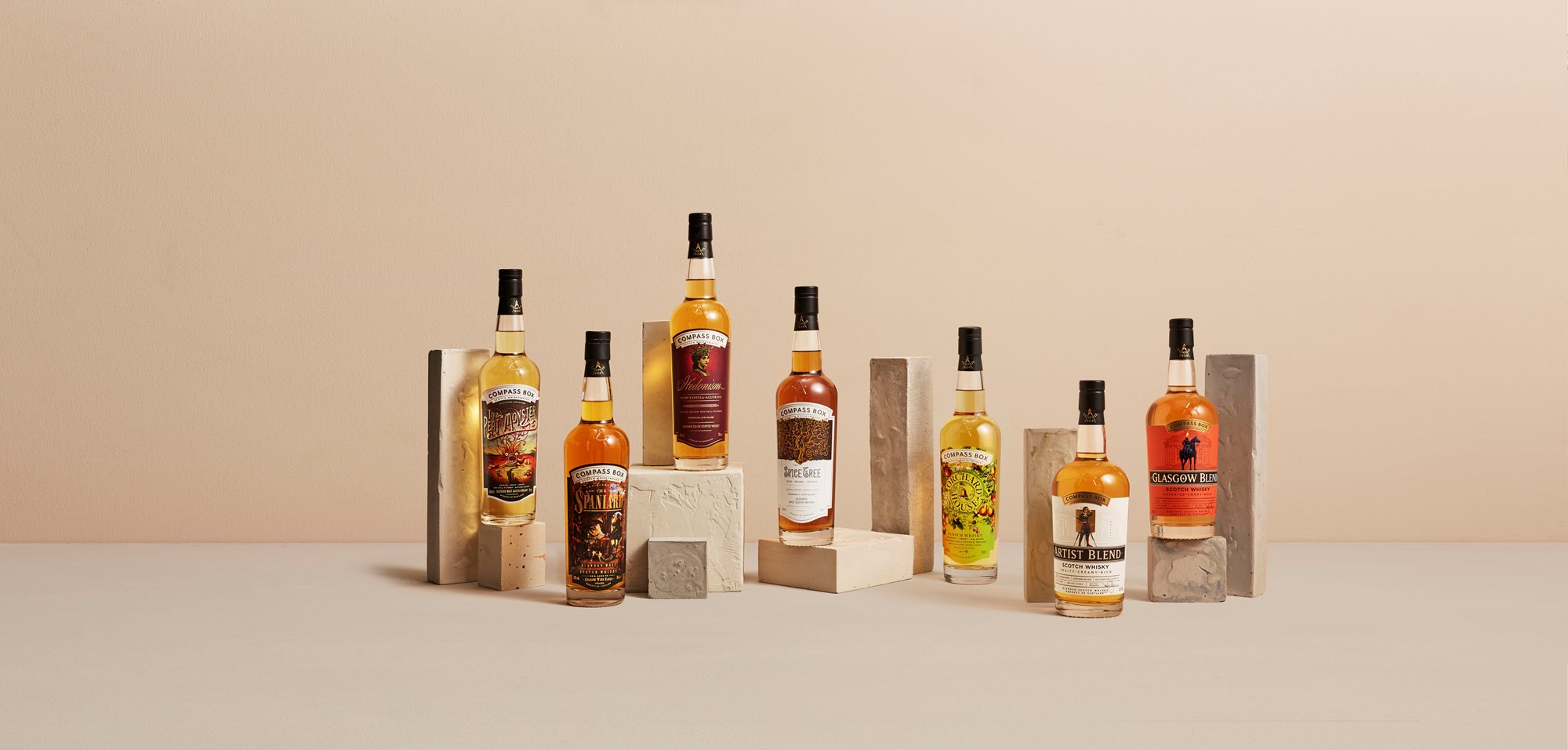 Hedonism, a well-aged blended grain whisky remains a stalwart in the Compass Box stable whose mission from the outset "was to make the world of Scotch whisky a more interesting place," says John Glaser. "I felt that by doing so, we could attract more people to what I think is one of the world's greatest drinks."
Before setting up Compass Box, he remembers "a lack of imagination, creativity and innovation within the Scotch whisky industry," and says: "I think, if you go back 22 years it was the industry being risk adverse. Back then, as it largely is today, it was driven by big, blended Scotch brands who in the big, mature markets of North America and Western Europe were losing consumers in droves."
His bosses would explain "we don't want to do anything wildly different because we would risk alienating our current consumer base" to which he'd retort, "Yes, but that consumer base is dying out."
Compass Box remains very niche. Its annual sales of over 50,000 6-pack cases are but a drop in the ocean of Scotch, yet this belies the firm's influence on the industry especially when it comes to blends. In John's view there is no reason why the art of blending cannot be celebrated in Scotch whisky as it is in wine, though he admits it is not an easy message to get across.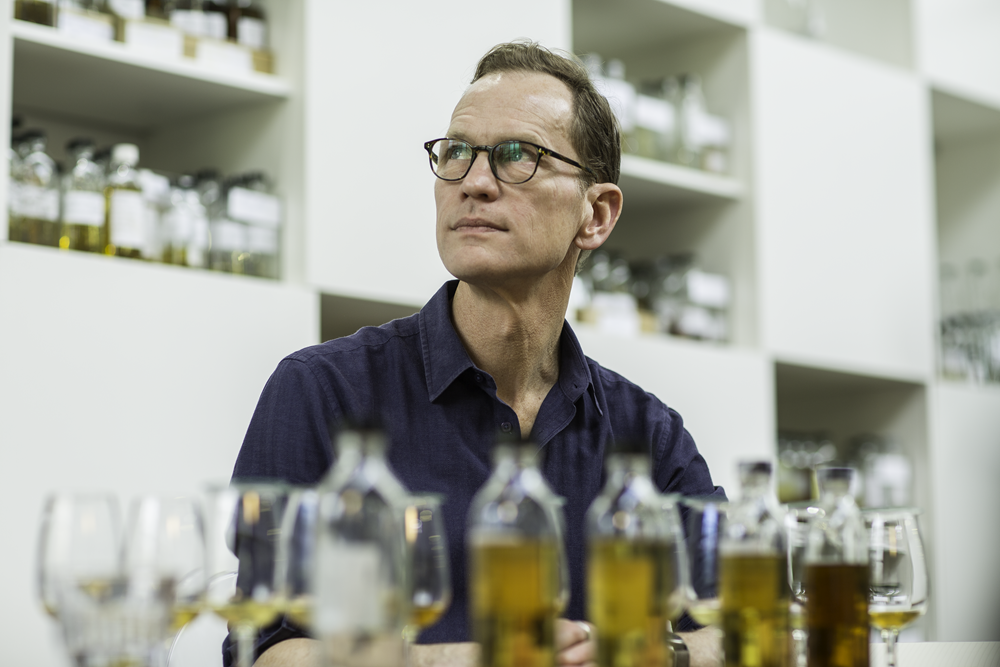 While the former Diageo veteran Nick Morgan may disagree, John insists: "There is a huge proportion of people who would consider themselves Scotch whisky drinkers who would tell you that single malts are better than blends - that's the reality." But he believes attitudes are slowly changing. "We call it the single malt hegemony, and it is gradually weakening."
In America, where Compass Box does roughly half its business, he focusses on the top 20% price band where consumers can be recruited to high-quality, well-presented whiskies, be they malts, blends or grains. The bottom 80% which he ignores is "pretty much blends under US$30 a bottle," he says. "Some are huge brands, but sold in 1.75 litre bottles with handles, and it's like a different category." He doubts whether this vast, volume-driven market can be revitalised in the States where, in his view: "We will never go back to Scotch whisky being as big and dominant within the world of spirits as it was 20, 30, 40 years ago."
Meanwhile, nipping at the heels of Scotch, are all the new global whiskies out there, not that John Glaser sounds too concerned. "Yes, from one perspective they're competitors," he says, "But from another, they're comrades in arms, trying to learn together and grow the consumer interest in whisky generally."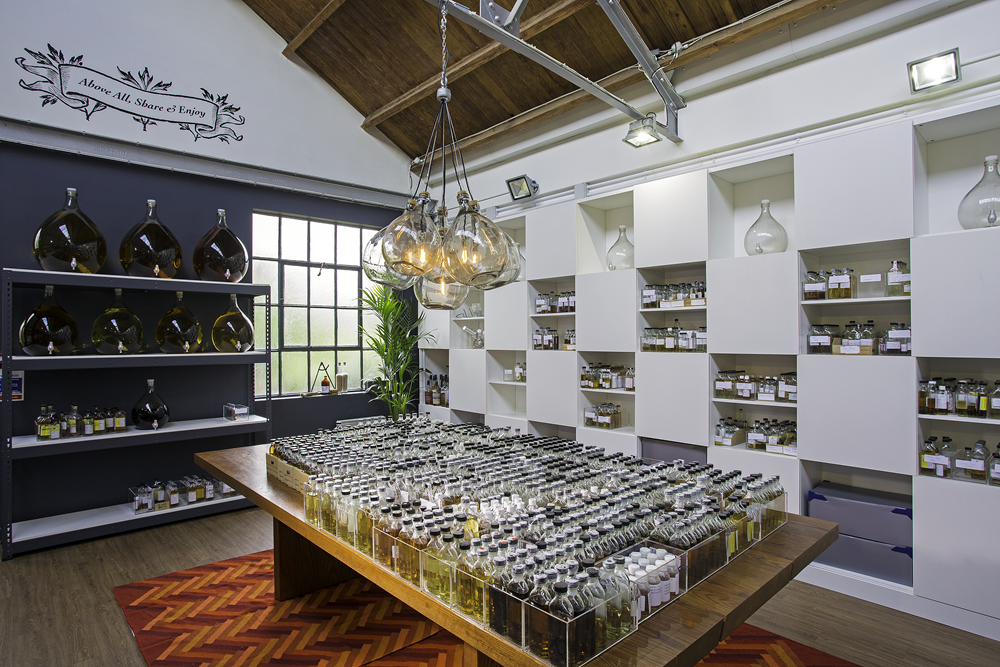 This interest has definitely expanded in the past twenty years in his view, at least at the upper end of the market. If at the same time consumers are genuinely becoming more open to trying new things, maybe grain whisky could challenge the single malt hegemony?
"If there were more brands out there with the kind of flavour profile that Hedonism has, then, golly, I think the category would be much, much bigger," he says. "One of the things I'm interested in doing before I hang up my boots, is seeing how we can distil grain whisky in a different way in Scotland to make it more interesting to more people."
This talk of distilling, leads to the obvious question of whether Compass Box has any plans to get into production. "Well, it's something we've thought about over the years – no surprises there," says John, before admitting it may be on the agenda. In April the company announced it had a new majority shareholder in Caelum Capital whose managing partner is the ex-Diageo executive, Manish Rungta.
At the same time the industry veteran Maurice Doyle was appointed the new CEO at Compass Box to work alongside John Glaser, after a long career with Bacardi and William Grant & Sons. With new management in place and access to fresh capital, a Compass Box distillery could well be on the cards – watch this space.
Front Page Image: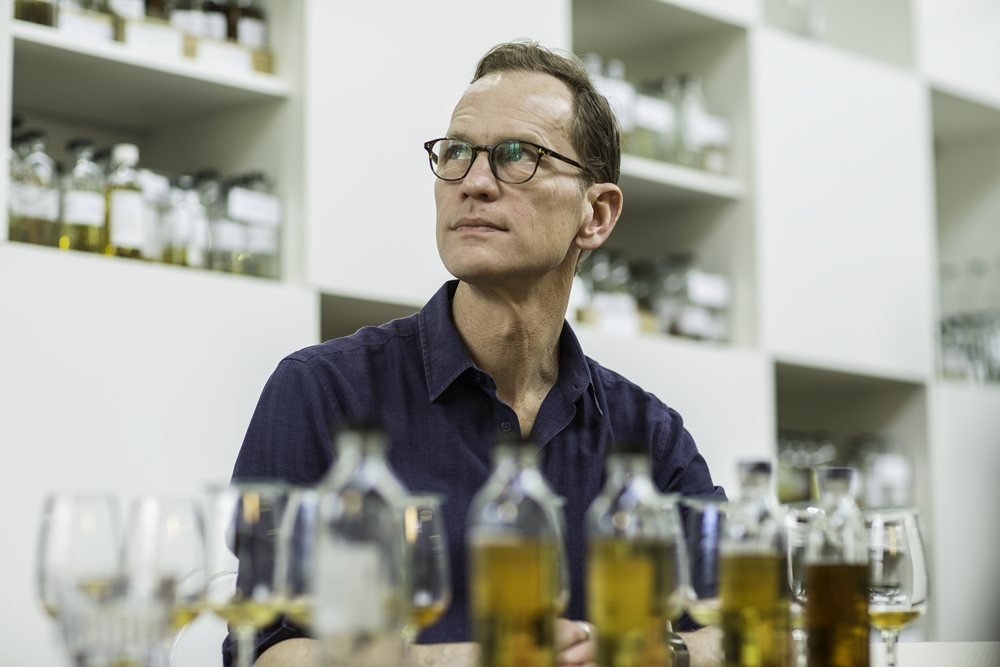 Award-winning drinks columnist and author Tom Bruce-Gardyne began his career in the wine trade, managing exports for a major Sicilian producer. Now freelance for 20 years, Tom has been a weekly columnist for The Herald and his books include The Scotch Whisky Book and most recently Scotch Whisky Treasures.
You can read more comment and analysis on the Scotch whisky industry by clicking on Whisky News.