Thursday 1/10/2020 20:27 Tom Bruce-Gardyne
The New World Whisky Revolution
It happened with wine. Could it happen with whisky? asks Tom Bruce-Gardyne for WhiskyInvestDirect...
"AUSTRALIAN winemakers had the audacity to take on the old world of wine," says the Starward distillery on its website.
"So why couldn't we do the same with whisky?"
Based in Melbourne, Starwood is one of around fifty distilleries down-under producing whisky, and has secured investment from Distill Ventures, the innovation incubator funded by drinks (and especially Scotch) giant Diageo (LON: DGE).
Set up in 2013, Distill Ventures has ploughed money into other whisky distilleries including Westward in Oregon and Stauning in Denmark. A few weeks ago, it sponsored an online summit to explore this burgeoning new category, which was an eye-opener for anyone who thinks of whisk(e)y purely in terms of Scotch, Irish, American or Japanese.
As the New World Whisky summit made clear, whisky is becoming ever more global, with pot stills popping up everywhere from the Andes to the Dolomites and beyond, spreading production to over thirty countries.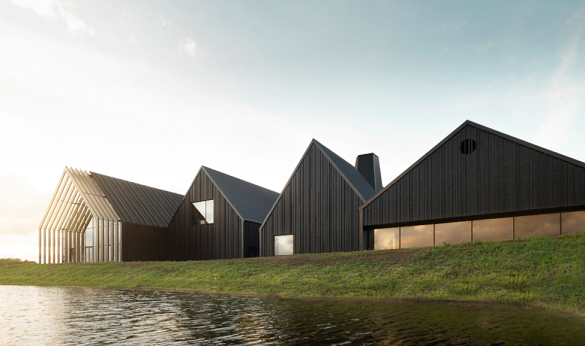 For any would-be distiller, the barriers to entry remain a lot greater than they are with white spirits like gin. The world's new whisky-producing countries have tended to follow the Scotch model sanctioned in EU law of a minimum three years maturation in oak casks. That ties up a lot of cash and delays any return on investment, while margins are constrained by the established competition with all their economies of scale as David Vitale, Starward's founder, explained during the summit.
"We didn't make a dollar on our first whiskies," he admitted. "The price point we had to match effectively cost us, but really it was about proving commercially that there was an audience that was willing to try the whisky."
But perseverance has paid off and the Starward distillery has doubled its capacity to 200,000 litres of pure alcohol, and is now attempting to break into America with the aid of Distil Ventures' US distribution network.
Back in Britain, online retailer Master of Malt reports its sales of Australian whiskies jumped 104% last year, albeit off a small base and at no apparent damage to its massive Scotch single malt business, which grew 12%.
The fact that people have fired up stills in Bolivia, Iceland and South Korea only adds interest to the global whisky category, which industry consultancy the IWSR forecasts would grow from 440 million cases in 2018 to 581m by 2023.
While that prediction was pre-Covid, Frank Lampen, Distill Ventures' founder and CEO remains upbeat.
"I think one of the reasons why whisky has maintained its position as the pre-eminent spirits category over such a long time, is that whisky has reinvented itself, and that reinvention has brought with it a new audience," he says. "We need to fuel the renewal, but that's what keeps the category so dynamic."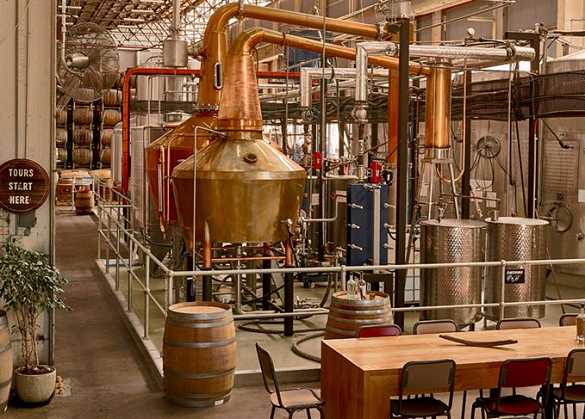 From the 1960s onwards Scotch renewed itself through single malts and some in the industry believe it could do so again with grain whisky. It was single malts that put Scotland's malt distilleries on the map and freed them from having to be part of a corporate world, buying and selling casks to make blended Scotch. To survive as a standalone outfit like Arbikie in Angus or Kilchoman on Islay would have been almost impossible a generation ago.
Distill Ventures would allow such distilleries to be part of this brave New World since its definition of the category "also encompasses the unconventional whisky made within established whisky-making countries, such as American single malt or Scottish rye." (Or indeed the whisky distilled from oats that Inchdairnie is experimenting with in Fife. Such trials challenge the belief that Scotch is somehow too constrained by its rules to play in this space.)
At one point during the summit, Frank Lampen began talking of wine, saying: "I think there was a whole process of de-formalising wine and making it a lot more accessible that happened a few decades ago."
That process was driven by New World producers, notably in Australia, who unleashed a flood of Shiraz and Chardonnay onto an unsuspecting UK public from the 1970s onwards. Their simple 'brand plus grape variety' approach helped democratize the drink.
The great Australian wine boom was fast and furious. The country enjoyed a ten-fold increase in exports during the 1990s and by 2004 had toppled France as the principal supplier of wine to the UK. Yet contrary to popular belief, the French wine industry did not really suffer as a result. What hit them was a halving in their own domestic consumption. A similar plunge in Scotch whisky's home market would have far less impact, since 90% is exported.
So, to return to Starward's question, the correct answer is – "Never say never, but don't hold your breath." According to Kathleen Davies whose company distributes home-grown hooch in Australia, less than 1% of spirits drunk there is locally made.
If penetration even among Australian drinkers is that low, challenging Scotch whisky's global dominance seems a very distant dream.
Award-winning drinks columnist and author Tom Bruce-Gardyne began his career in the wine trade, managing exports for a major Sicilian producer. Now freelance for 20 years, Tom has been a weekly columnist for The Herald and his books include The Scotch Whisky Book and most recently Scotch Whisky Treasures.
You can read more comment and analysis on the Scotch whisky industry by clicking on Whisky News.