Monday 12/9/2022 09:00 Richard Woodard
Pernod's Landmark Year
It's been a record year for Pernod Ricard's Scotch whiskies, with Chivas rediscovering its swagger and Ballantine's smashing through the 9m-case barrier. Now the company is using the proceeds to build for the future, reports Richard Woodard for WhiskyInvestDirect…
IT says much about the buoyancy of Scotch in 2022 that Pernod Ricard's category performance can lag slightly behind of that of arch-rival Diageo – and nobody at its swanky Paris HQ, The Island, seems to care very much.
For the record, Pernod's Scotch whisky business, Chivas Brothers, saw its sales rise 25% in the year to the end of June, meaning that it now has a 21% share of the overall company's global revenues. Those revenues broke through the €10bn barrier for the first time in FY2022, rising 21% (17% on an organic basis) on the year before.
Drilling down into the numbers, there's no devil lurking in the detail – simply because the detail is overwhelmingly positive. In mature markets, Scotch sales were up by a creditable 16%, but emerging markets – long an area of strength for the business – posted an impressive 34% revenue hike.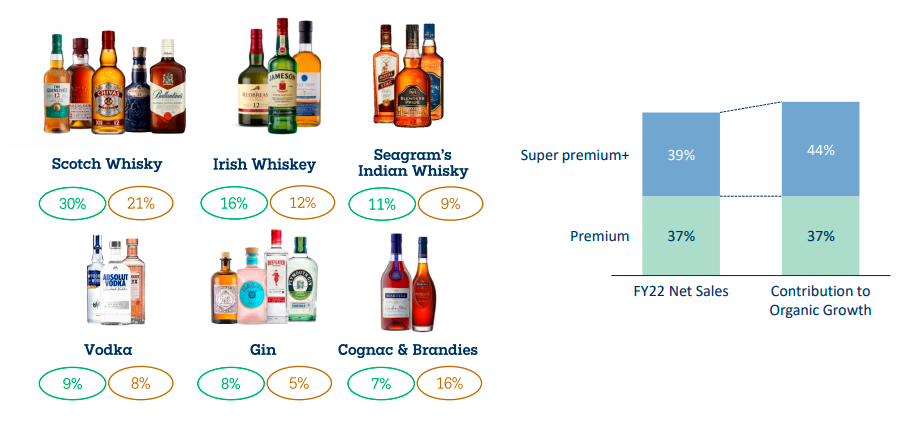 The star of the show? There are a few contenders. Ballantine's shifted a record 9.1m cases of whisky in the year, up 20%, with sales rising 27% thanks to broad-based growth across Europe, Turkey and India. Even Spain and South Korea – countries that seemed to have mislaid their love for Scotch – performed well, and innovations such as Ballantine's 7 Year Old American Barrel and Ballantine's Light have bedded in nicely.
Meanwhile, Chivas – the 'Regal' suffix seems to have gone missing following its rebranding – fared even better. Sales up 29% (+42% in emerging markets), and volumes rising 27% to 4.6m cases. Brazil, India and Turkey were standouts, as was a reviving travel retail channel.
The fastest-growing brand, however, was luxury blend Royal Salute. Revenue growth of +38% reflected its disproportionate decline during the Covid-19 pandemic, but also efforts to globalise its appeal, and an innovation pipeline including a blended grain whisky and a Scottish oak finish.
Add in The Glenlivet's 21% sales hike (volumes up 19% to 1.6m cases, stellar performance in China) and you can understand why they were all smiles at The Island last week. Only Aberlour – sales rising a comparatively paltry 8% on the year – underwhelmed.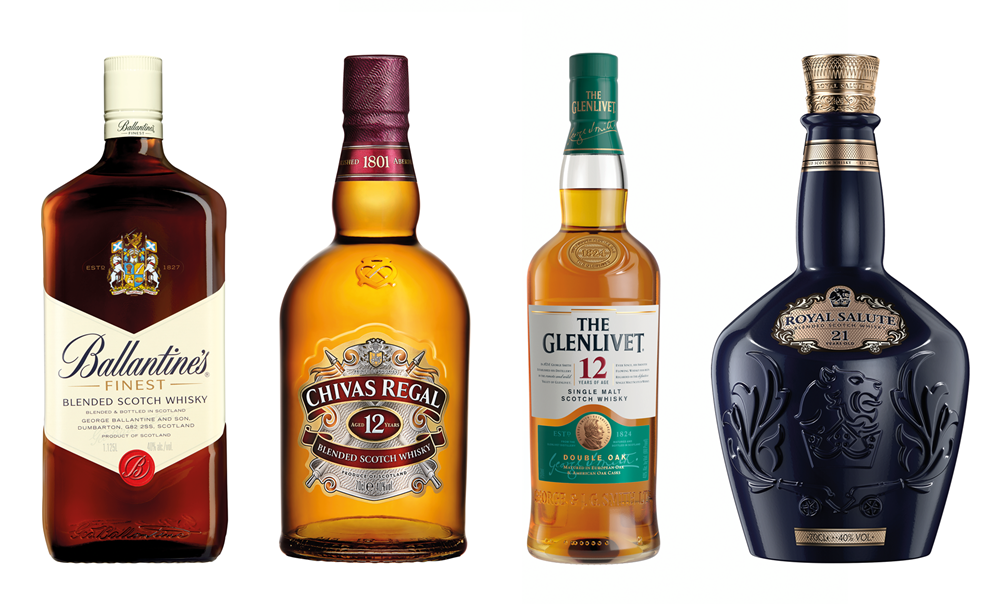 In an effort to fix the roof while the sun is shining – or more accurately to construct a new roof altogether – Pernod is reinvesting some of the gains of the past couple of years by ratcheting up its capital expenditure, with CapEx accounting for 4.5% of net sales in fiscal 2022, rising to 7% over the next year.
That means an acceleration of the company's recent investment in what it calls "sustainable Scotch", following the announcement in April of £88m plans to expand production at Aberlour and Miltonduff distilleries, using newly developed, energy-efficient MVR (Mechanical Vapour Recompression) fan technology.
Now MVR is to be rolled out to the company's largest Scotch distillery, the Strathclyde grain plant, and to malt distillery Allt A'Bhainne, as well as expanding its role at Glentauchers, which piloted MVR use with a claimed 90% reduction in energy use on a single pot still.
That kind of efficiency could be hugely beneficial in the months and years ahead – and not only in terms of saving the planet. Like all businesses, Pernod Ricard is hugely concerned about current inflationary pressures, and the impact of everything from energy costs to the price and availability of glass bottles.
Hélène de Tissot, the company's EVP, finance, operations and IT, hopes a combination of price rises and operational efficiency can help offset rising costs, but also flags another, perhaps even more worrying, area of concern: energy security and availability.
With supplies from Russia to the West under threat, and the prospect of energy rationing this winter, de Tissot admitted that this is "something that we are definitely monitoring very, very closely and very carefully". It is, however, worth pointing out that the UK, where the company's Scotch operations are based, is less exposed than countries such as Germany.
Less predictable are the effects of the current macroeconomic situation on consumer demand, given the obvious impact of spiralling energy bills on disposable incomes. Pernod chairman and CEO Alex Ricard has highlighted the traditional resilience of higher-priced products during difficult times, adding that the company has seen no evidence of trading down "yet".
With the full effects of rapidly increasing gas and electricity costs yet to feed through to the consumer, "yet" could prove to be the operative word – and this hugely impressive set of results for Pernod's Scotch operations could prove to be a high-water mark for some time to come.
As Alex Ricard himself said during the results announcement, with more than a hint of Gallic understatement: "It's going to be interesting to see what happens in the coming months."
Front Page Image: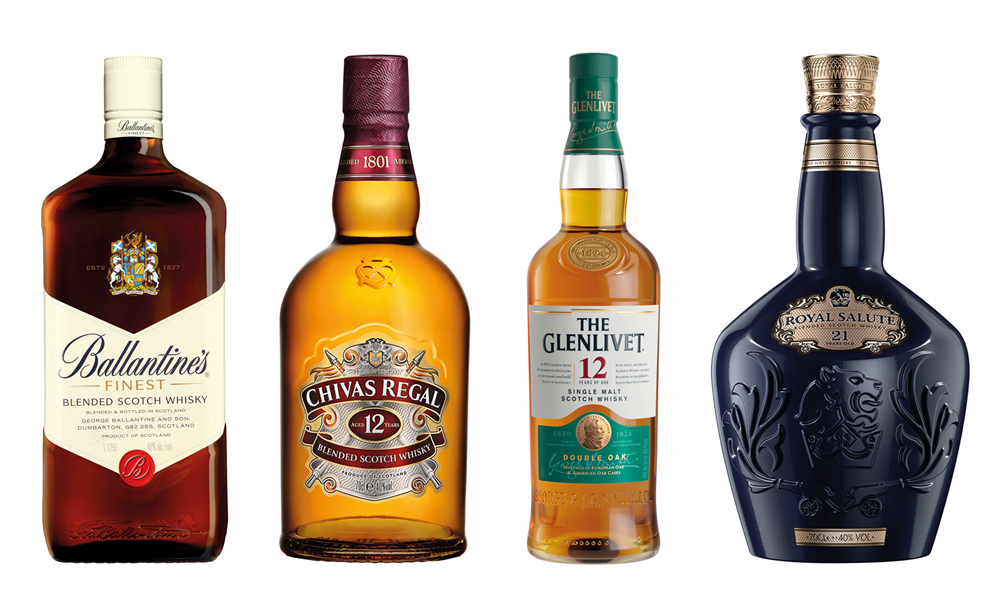 Richard Woodard has been writing about spirits and wine for 20 years, editing and contributing to a number of magazines and websites, including Decanter, The Spirits Business, just-drinks.com and Club Oenologique. He was also one of the founding editors of Scotchwhisky.com.