Friday 1/7/2022 08:16 Ian Fraser
A Postcard from France
For all the excitement over India and the immense value of the US, France still imports more Scotch than anyone – but can it maintain its pole position, wonders Ian Fraser for WhiskyInvestDirect…
DESPITE some Brexit-induced headaches, France remains something of a nirvana for Scotch whisky distillers.
It is the drink's largest export market by volume, with the French consuming 176 million 70cl bottles of 'uisge beatha' last year. While volume sales have slipped by 11% from their 2011 peak, value sales of Scotch whisky in France rose by 17% in the decade to 2021.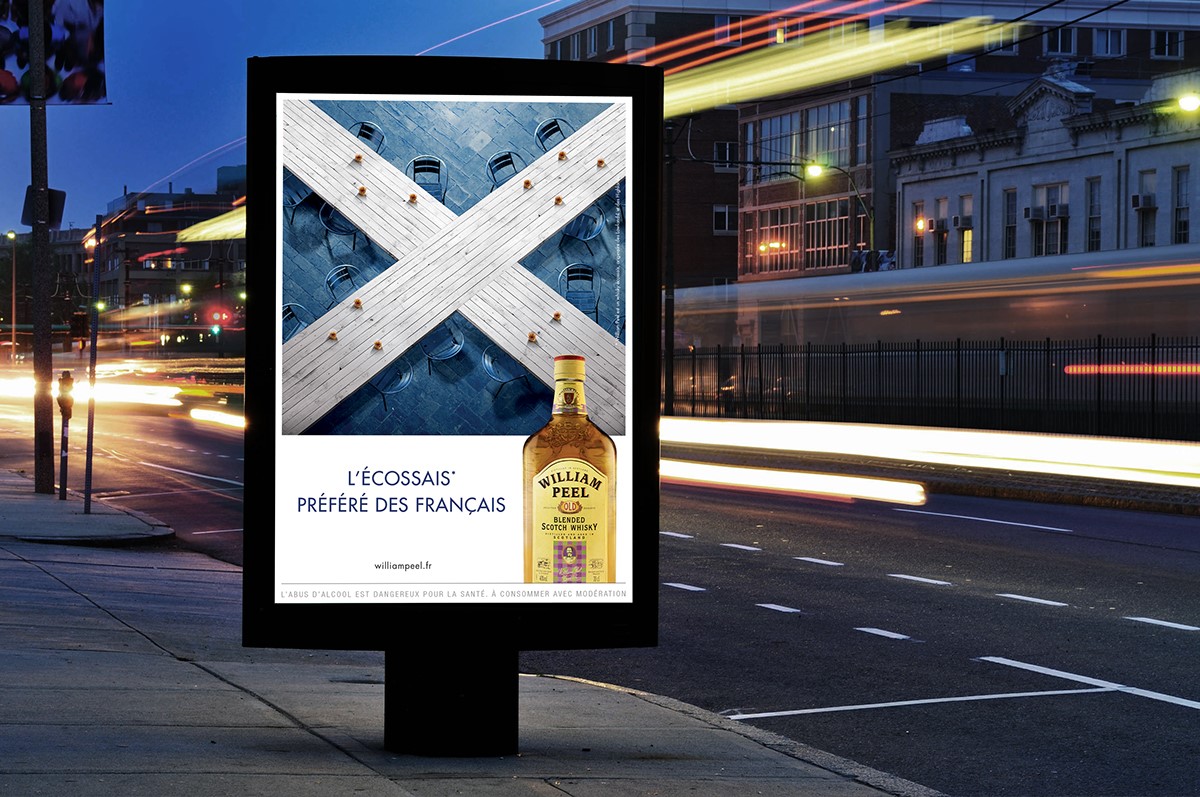 Surprisingly for a country that is the home of Cognac, consumers drank 53 times more whisky (across all categories) last year than they did Cognac according to the IWSR.
One reason is that Cognac giants including LVMH and Rémy Cointreau have effectively turned their backs on their home market, apparently because French consumers are less susceptible to the 'luxury' imagery they favour than their counterparts elsewhere.
The French also lead in terms of per capita consumption of Scotch according to Frédéric Abeille, head of whisky at La Martiniquaise, a leading Scotch player whose brands include Label 5, Sir Edward's, Glen Moray and Glen Turner (both bought from Glenmorangie in 2008) and Cutty Sark (bought from Edrington Group in 2018). Quoting IWSR data, he claims his compatriots are "drinking far more Scotch per head even than the Americans – 112ml per head vs 78ml."
So how did Scotch become such a grand-chose in the land of Zinedine Zidane and Vanessa Paradis, and how secure is its position?
Didier Ghorbanzadeh, whisky expert at retailer and distributor La Maison du Whisky (LMDW), believes: "One thing that's specific to France is that we drink whisky as an aperitif – before the meal – which is more casual than drinking it afterwards." It also helps that entertaining at home is more common in France than in northern Europe.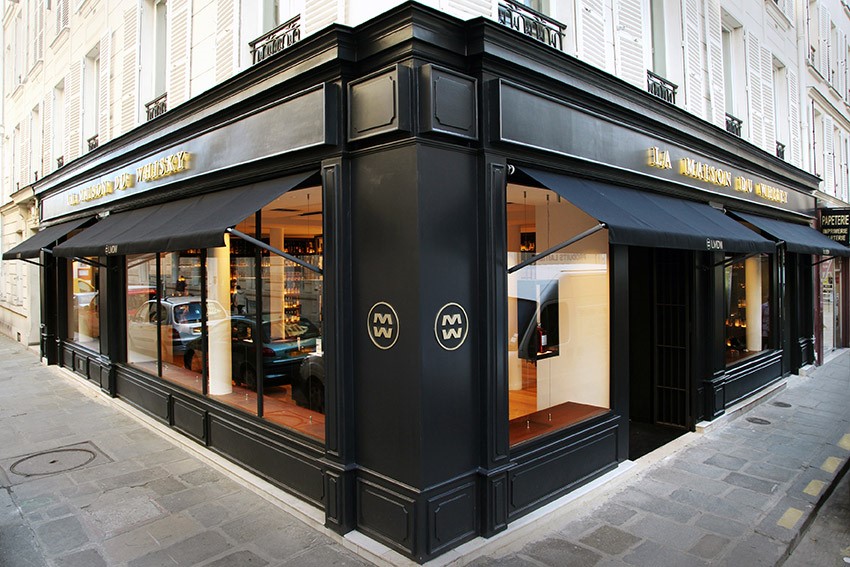 The market makeup is remarkably different to most other advanced markets. The biggest-selling Scotch brands by value are William Peel (Marie Brizard), Ballantine's (Pernod Ricard), Clan Campbell (Pernod Ricard), Grant's (William Grant & Sons) and Label 5.
In retail, things are broadly similar, though with Sir Edward's (La Martiniquaise) replacing Grant's in fifth place and Label 5 coming in at sixth. Although La Martiniquaise's parent company acquired Marie Brizard in February 2019, Abeille says "the two entities operate separately".
The majority of these brands were developed with domestic consumers in mind and remain comparatively unknown elsewhere. "Most were created by French groups for the French market, and those groups put a lot of commercial effort to push them," says French whisky writer Christine Lambert.
Abeille says La Martiniquaise's current objectives for Label 5 in France include differentiating it from "entry-level brands", and making a bigger splash in the cocktails/mixology space. Sir Edward's, by contrast, is taking a more traditional approach, focusing on its Scottish roots.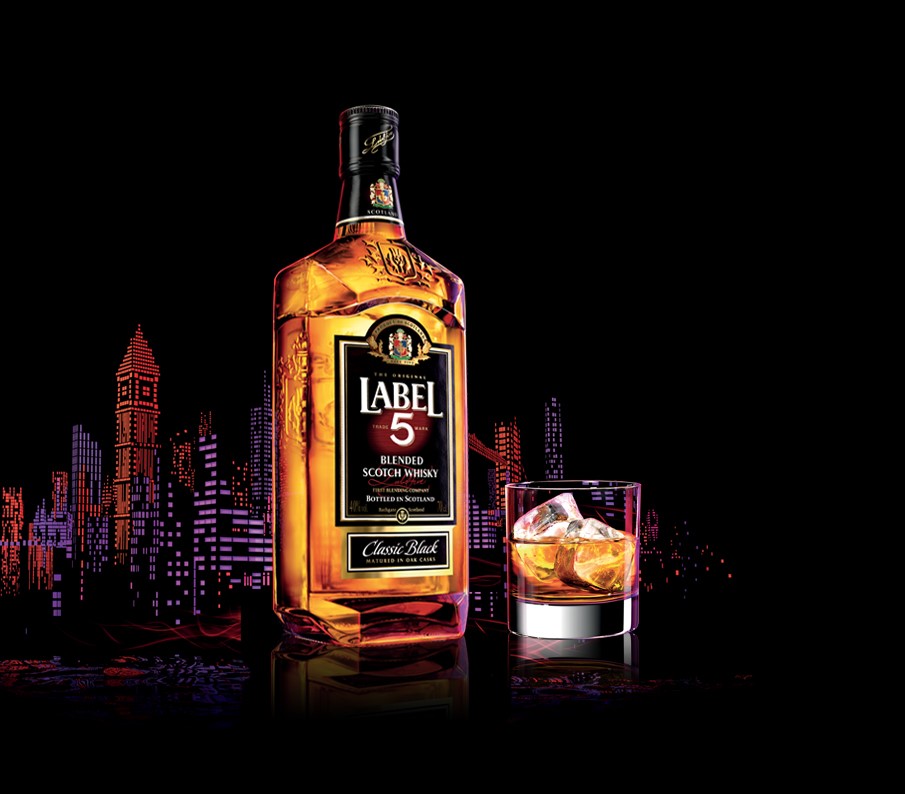 As in most developed markets, premiumisation is an overriding recent trend.
"The trend is towards higher-quality, higher-value products, but drinking less of them," said Ghorbanzadeh. "Everyone is looking to trade up. The supermarkets want what Nicolas [leading off-licence chain] has; Nicolas want what the cavistes [independent bottle shops] have; and the independents are looking for even more exclusive and prestigious offerings."
There is a related shift away from blends towards single-malts. "In 2021, 47% of Scotch whisky exports to France were single malts, compared to 37% in 2019," said GlenTurret's managing director John Laurie. Meanwhile a number of smaller, craft-based Scotch distilleries such as Kilchoman and Strathearn have been making an impact.
By contrast, some larger single malt brands may have suffered from having removed too many age statements. "Everything suggests that, in the world of whiskies for tasting, the age statement is important for the consumer and is seen as a guarantee of quality, which explains the reversal of several renowned distilleries," says Abeille.
For Christine Lambert, one of the biggest surprises of recent years has been the success of William Grant's blended malt, Monkey Shoulder, which is now France's second best-selling malt. "It climbed quickly by taking a more 'fun, young, cocktail' approach. Also, it's cheaper than most of the single malts."
For Laurie, one of the most exciting recent developments was La Martiniquaise's November 2018 acquisition of Cutty Sark. "That propelled La Martiniquase into one of the highest exporters of Scotch by volume, meaning another French seat at the top table, alongside Pernod Ricard."
A more menacing trend has been the rise of non-Scottish whiskies, including American whiskeys (one of which - Jack Daniel's, was already established in France), Japanese, Welsh and, yes, French whiskies. When the Covid pandemic was at its peak, Ghorbanzadeh says: "People were looking to buy more locally and this definitely gave French whiskies a boost." However, the category still only sells 1m bottles in France compared to 176m for Scotch which has an 84% share of all the whisky/whiskey drunk in France.
Whisky festivals such as Whisky Live Paris, which returns in September and is run by LMDW, are growing in importance as a major component of spirits marketing in France.
Lambert said "amateurs are highly educated in France and they enjoy chatting with producers, tasting and discovering new products. There are more and more smaller whisky festivals around France."
La Loi Évin, which passed in 1991 to ban television and cinema adverts for alcohol - leaving limited scope for press, posters, radio and digital advertising - is said to have given such events an elevated role.
While there have been logistical hiccups brought on by the dislocations caused by the Covid pandemic and Brexit, no company has found these crippling.
Laurie says: "Post Brexit, France became the hardest of our markets for us to export to. This was because the long existing trade route had been taken for granted and when new transit regulations were put into place, it caused huge delays. In early 2021 I was able to get a pallet of whisky to Japan quicker than to France."
Laurie concludes by saying that brands that learn from the approach taken by La Martiniquaise won't go far wrong in France. "I believe watching what La Martiniquaise has done with Label 5, Glen Turner and Cutty Sark will give other brands a real insight on how to engage with the French consumer in a meaningful way."
Front Page Image: