Friday 1/4/2022 09:00 Tom Bruce-Gardyne
A Postcard from Norway
Scotch whiskies drunk in northern Europe seem to share one flavour in common - the dull, metallic taste of tax. This is especially true in Norway, reports Tom Bruce-Gardyne for WhiskyInvestDirect…
SPARE a thought for the poor Norwegian whisky drinker hobbled by the highest taxes in Europe, if not the world.
Every standard 70cl bottle of Scotch at 40% abv is hit with a stonking NOK230 (£20.40) in excise duty. Small wonder that so many Norwegians drive across to the marginally more benign tax regime of Sweden to stock up.
According to resident whisky expert, Chris Maile, Norwegians are allowed just one litre of duty-free, but many chance it with a few extra bottles stashed under the seat or in the boot. The scale of the trade became evident during the pandemic when Sweden was closed.
Chris, who became a Nordic whisky ambassador for UDV (now Diageo) in the late 1990s, and founded the annual Oslo whisky festival in 2004, says: "There were towns close to the Norwegian border where at least half the shops went bankrupt, while sales in the nearest Norwegian monopoly shops were 300% up."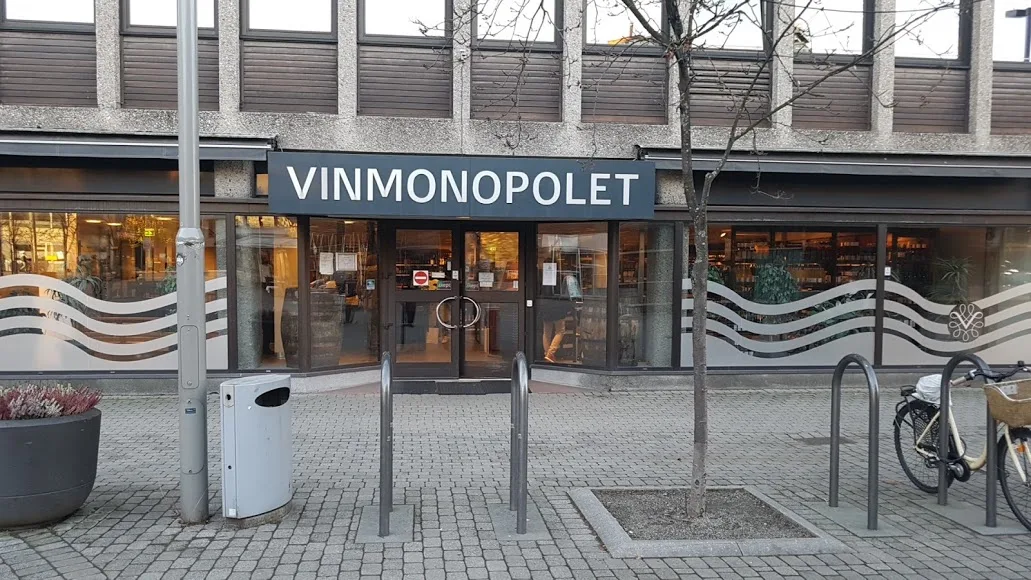 The monopoly system evolved from Norway's brief experiment with Prohibition in the 1920s. "It was deliberately set up to restrict people's access to alcohol and hopefully guide them not to drink to excess," Chris explains. Compared to the average UK superstore awash with spirits, you won't find anything stronger than a 4.5% ABV beer on sale in Norway outside the country's 337 Vinmonopolet stores. Nor will you see alcohol advertised or sold on discount.
There have been calls to cut taxes to reduce cross-border shopping given the evidence from the pandemic, but the current ruling coalition is holding firm. However, the monopoly system appears safe, with voters generally agreeing that it's good for them. Chris suspects there is a whiff of propaganda involved, with annual headlines in the country's main newspaper declaring – 'Yet again, the Norwegian public has voted the Vinmonopolet its favourite shop!'
On the flipside, people can choose from a vast range of whiskies on-line and available at the click of a mouse to be delivered within days to their local store. Mark-ups are fixed at 9% which favours trading up as demonstrated by Johnnie Walker. Its Red Label costs the equivalent of £33, and Black Label £42 wile Johnnie Walker Blue is just £125, some £50 less than via Diageo's malts.com in the UK.
At present Famous Grouse is Norway's top-seller, followed by Jameson's, Bell's, Jack Daniel's and Peter Dawson's – an old Diageo blend, that featured in both the book and film of Whisky Galore!
Among popular malts are Smokehead, Talisker and Laphroaig alongside Glenlivet, Glenmorangie and Monkey Shoulder. This reflects a broad range of tastes and confounds any Viking stereotype about loving all things big, raw and drenched in peat.
Chris remembers how Cognac out-sold Scotch ten to one when he first came to Norway, but the ratio is now reversed. Cognac was invariably served with coffee after dinner which doubtless compounded its dusty image. When the range of whiskies exploded with evermore single malts it drew in a new generation of drinkers.
Initially, those at the Oslo whisky festival tended to be male and well into middle-age, but Chris reckons the average age is now much closer to thirty and with women making up 30% of visitors. Overall, he's confident Norway's interest in whisky will keep growing.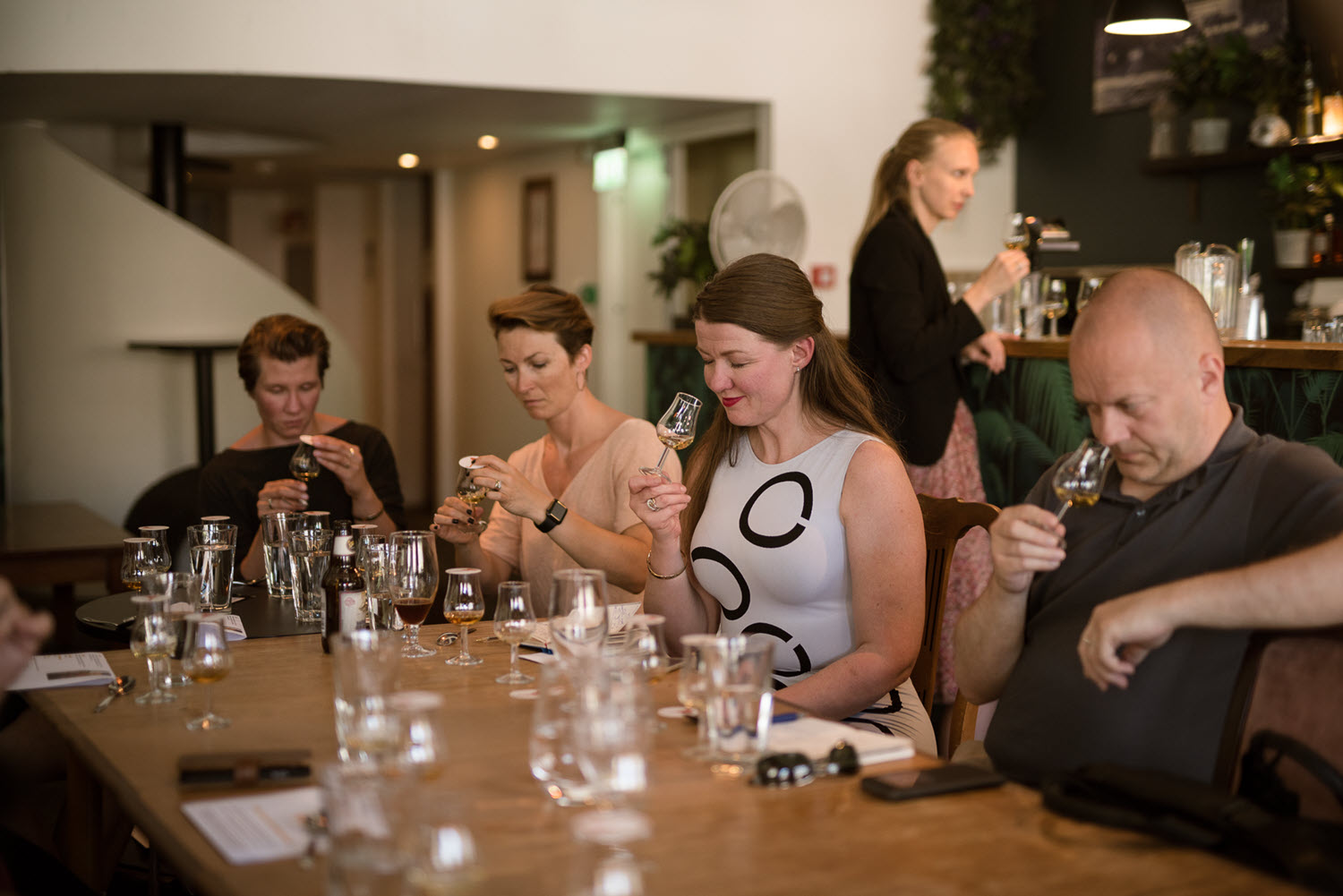 The Norwegian authorities have moved to block anything that smacks of marketing, jamming foreign cable channels if they advertised alcohol. Websites for the country's craft brewers were prohibited from mentioning brands or displaying bottle shots, until it was pointed out this merely favoured Swedish brewers who had no such restrictions.
In truth banning billboards and TV ads no longer matters. Modern Scotch brands communicate on social media - a platform the Norwegian state has struggled to muzzle. As a result, the country's whisky drinkers are now as well-informed as any.
The Swedes have their own monopoly system called Sytembologet, but the duty equates to a less punishing £11.62 a bottle, second only to Finland within the EU on £11.90. Plenty of Swedes and Finns ride the so-called Cinderella cruise to the duty-free haven of the Åland islands that lie between them.
Many more Swedes drive over the Øresund bridge to Denmark where duty works out at £4.90 for Scotch, returning with as much booze as they and their car axles can take. Being in the EU, there is no limit to the personal allowance. Meanwhile the Danes look south to Germany to save a further €2 per bottle in tax.
The dream of tax harmonisation within the EU where citizens can travel and shop freely within the Customs Union, remains a dream. Those low-taxed drinkers of Southern Europe appear to have a relaxed, healthy attitude to alcohol, while us northern folk led by the Norwegians must be protected from ourselves.
Front Page Image: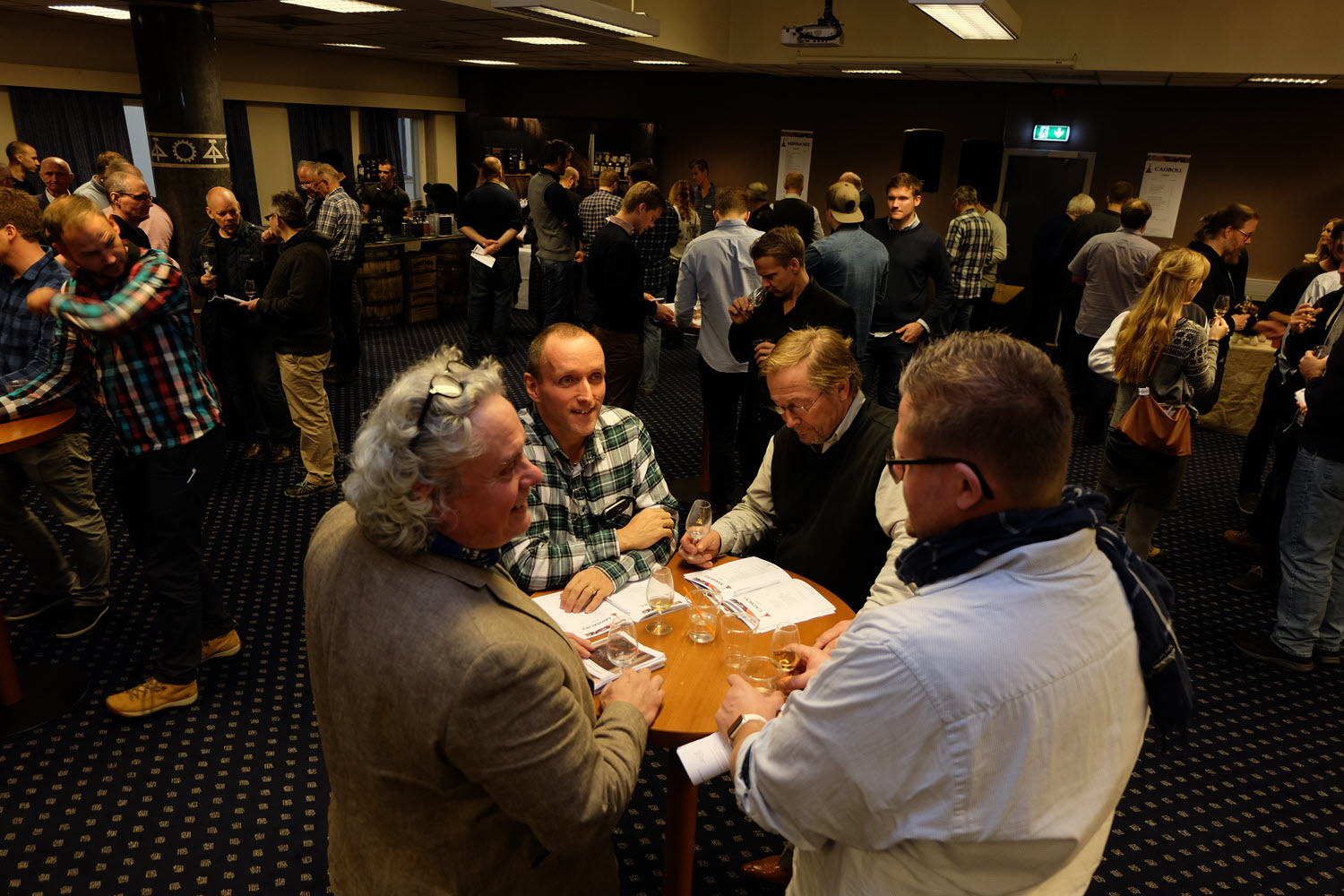 Award-winning drinks columnist and author Tom Bruce-Gardyne began his career in the wine trade, managing exports for a major Sicilian producer. Now freelance for 20 years, Tom has been a weekly columnist for The Herald and his books include The Scotch Whisky Book and most recently Scotch Whisky Treasures.
You can read more comment and analysis on the Scotch whisky industry by clicking on Whisky News.