Friday 29/4/2022 09:00 Richard Woodard
Scotch Whisky's Strategic Shift in Asia
Forget glitzy bottles and dizzying price tags – today's whisky drinkers in Asia are increasingly sophisticated and curious about what they're sipping. Scotch whisky brand owners are adapting to this 'new normal', reports Richard Woodard for WhiskyInvestDirect...
FEW brands say "luxury whisky" quite as eloquently as Royal Salute, with its coloured ceramic flagon packaging, connections to HM The Queen (it was created to mark her coronation in 1953), and minimum age statement of 21 years.
Alongside the likes of Chivas Regal and Johnnie Walker, the high-end marque came to encapsulate Asia's love of expensive Scotch during the 1990s and 2000s. It was a disarmingly simple proposition: a single 21-year-old blend (supplemented by special editions), bottled in a choice of red, blue or green.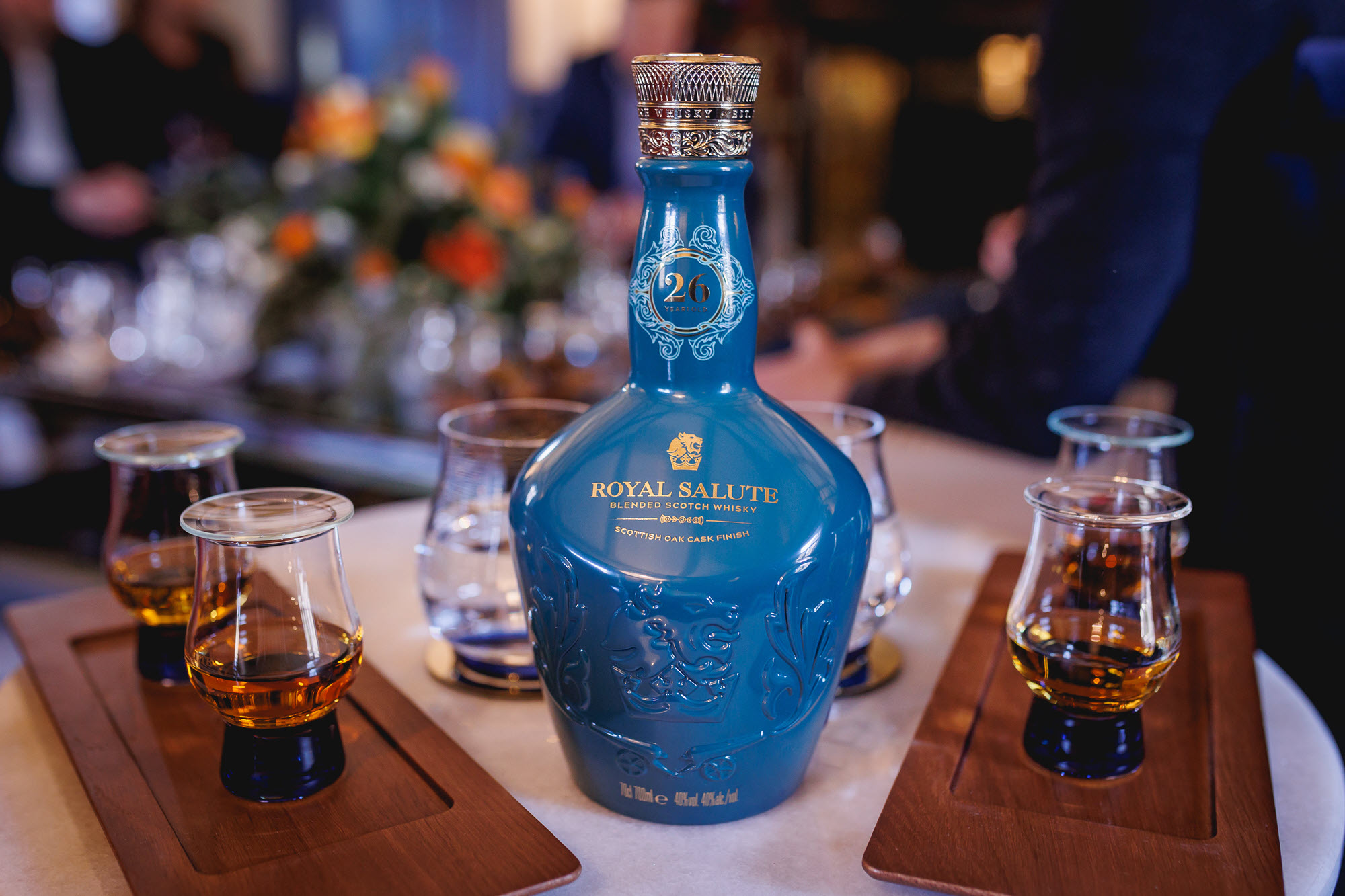 As the Chinese luxury market took off, Royal Salute owner Chivas Brothers wasn't slow to cash in, famously proclaiming a decade ago that it couldn't bottle enough of a US$3,000 Royal Salute limited edition to satisfy demand. That was until the bubble burst, when President Xi Jinping's government cracked down on corruption, and almost destroyed the luxury spirits market overnight.
China is a very different place today. The luxury boom may have been driven by artificial demand, but trends have been transformed just as much by the emergence of younger, middle-class consumers with money to spend and a deep curiosity about what they're drinking.
The effect has been to broaden the appeal of Scotch whisky in the market, such that Chivas Brothers now devotes as much energy to promoting lower-priced blends from Ballantine's and single malts from The Glenlivet as it does Royal Salute and Chivas Regal.
But this spirit of exploration among consumers in China – and more broadly across southeast Asia – goes further. Where Scotch (and Cognac) once ruled the roost, drinkers are keener than ever before to explore rival spirits categories.
French rum specialist Spiribam reports growing interest for high-end products such as Rhum JM, with collectors in Japan and Taiwan buying casks to create their own bespoke bottles, as well as a mixology-driven buzz around its Chairman's Reserve spiced rum in China and Singapore.
Meanwhile, Beam Suntory sees promising signs of success for its Japanese gin Roku in Singapore, while Kaitlyn Tsai, brand ambassador for Taiwanese whisky Kavalan, talks of a "huge opportunity" among "more curious and open-minded Asian drinkers who have a thirst for information behind our label". Greater China is now Kavalan's biggest market.
Some of the competition comes from within the same organisation – Pernod Ricard – that owns Royal Salute. Swedish vodka Absolut is on a hot streak in China's new cocktail bars, and the company reports growing interest in gin, rum and Tequila among influential Tier 1 cities.
In such a fiercely competitive and increasingly diverse marketplace, Scotch has had to adapt to survive and thrive. No more can Royal Salute rely on a single blend, a few special editions and differently coloured ceramic bottles to get by. Instead, over the past four years, the brand has been gradually transformed.
Now, in addition to the original 21-year-old blend, there's a peated variant for travel retail, and a blended malt for domestic markets. Royal Salute's Polo Edition line encompasses a rolling line of new releases, including the brand's first blended grain whisky, Royal Salute 21 Year Old Snow Polo Edition – and the most recent launch, in March this year, is a 26-year-old blend created by master blender Sandy Hyslop and finished in virgin Scottish oak casks.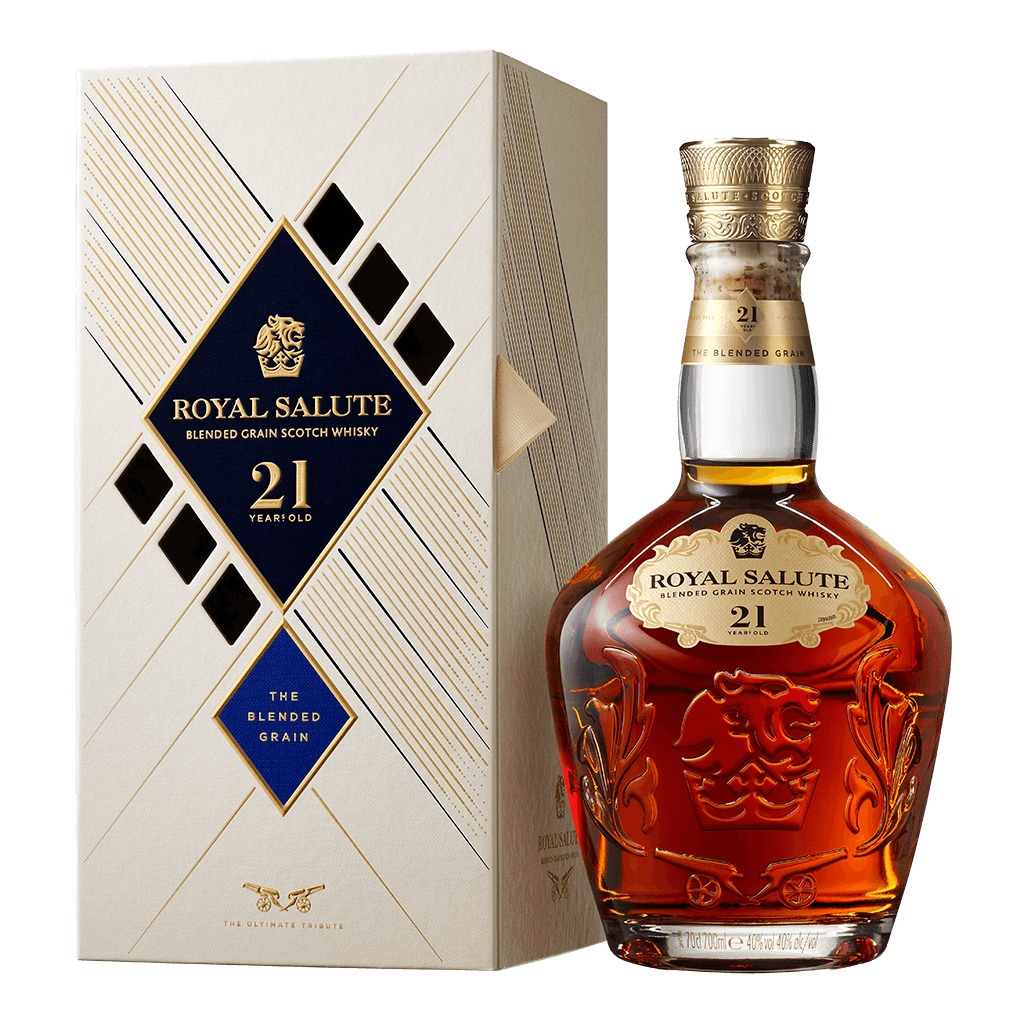 "I think the brand is different now, in that we are bringing whisky stories to the fore much more strongly now," says Mathieu Deslandes, Royal Salute global marketing director. "Lifestyle is a very important thing if we want to engage with the new consumer. It all means better engagement, and creating more wonder. With the Chinese consumer in particular, things are so vibrant and change all the time."
While Royal Salute's minimum age statement of 21 years remains part of its DNA – Deslandes is keen to show the diversity of flavours possible with the same age of whisky – there's little else that's off the table.
The brand's second blended grain whisky, Royal Salute Diamond Tribute 21 Year Old, was launched in Taiwan at the height of Covid lockdowns in a – shock horror – clear glass bottle. The expression is due to roll out into other Asian markets from July this year. "I think it was a good time to engage with a new, younger audience, and bring the brand to consumers who might have thought the ceramic bottle created a bit of distance," says Deslandes.
Scotch is sometimes criticised – often unfairly, but now and again with some justification – as being way too traditional and reactionary in its response to shifting consumer demand. But events in Asia, and the industry's response to them, give the lie to this accusation. Trends change, and Scotch evolves as a result. That's a recipe for long-term success.
Front Page Image: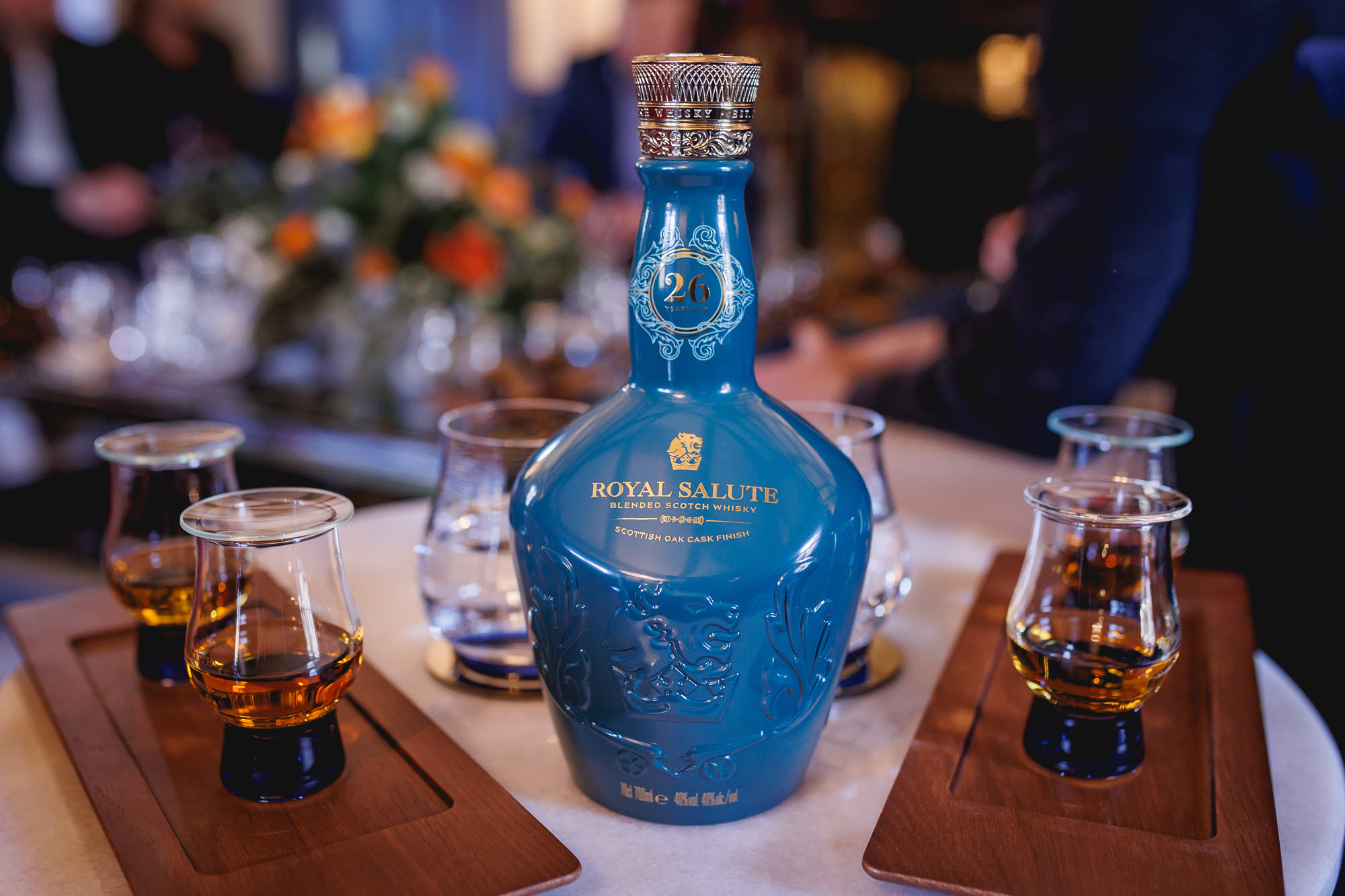 Richard Woodard has been writing about spirits and wine for 20 years, editing and contributing to a number of magazines and websites, including Decanter, The Spirits Business, just-drinks.com and Club Oenologique. He was also one of the founding editors of Scotchwhisky.com.