Friday 11/3/2022 09:00 Ian Fraser
Scotch Whisky & Bacardi
Having joined the Scotch whisky industry thirty years ago, Bacardi has grown to become the fourth biggest player with Dewar's and William Lawson's. But events in Eastern Europe threaten its business more than most, as Ian Fraser reports for WhiskyInvestDirect…
The sanctions being imposed on Russia following its invasion of Ukraine are already having a devastating effect on the country's economy.
Together with wider spill over effects of the Russo-Ukrainian war on commodity prices, energy prices and global supply-chains, the conflict is likely to cause serious pain to Scotch whisky companies in coming years. But Bacardi, owners of Dewar's, William Lawson's and a string of malts, is likely to feel the heat more than almost any other Scotch distiller.
This is due to Bacardi's position as the biggest-selling Scotch whisky business in Russia, a country where the Dewar's range has been performing well and where William Lawson's is the biggest brand of Scotch. William Lawson's has also been bottled near Moscow since 2016 in a deal signed with Russian distribution partner Beluga.
So, irrespective of whether the company bows to governmental and consumer pressure and withdraws its products from sale in the Russian market, it could be a double-whammy for the family-owned giant headquartered in Bermuda.
Even if it does risk opprobrium by persevering with selling into Russia, the collapsing rouble will inevitably dent its sales there even as production costs in Scotland escalate. The company declined to comment on whether it would follow Diageo and Pernod Ricard in "pausing" Russian sales or unwind its partnership with Beluga.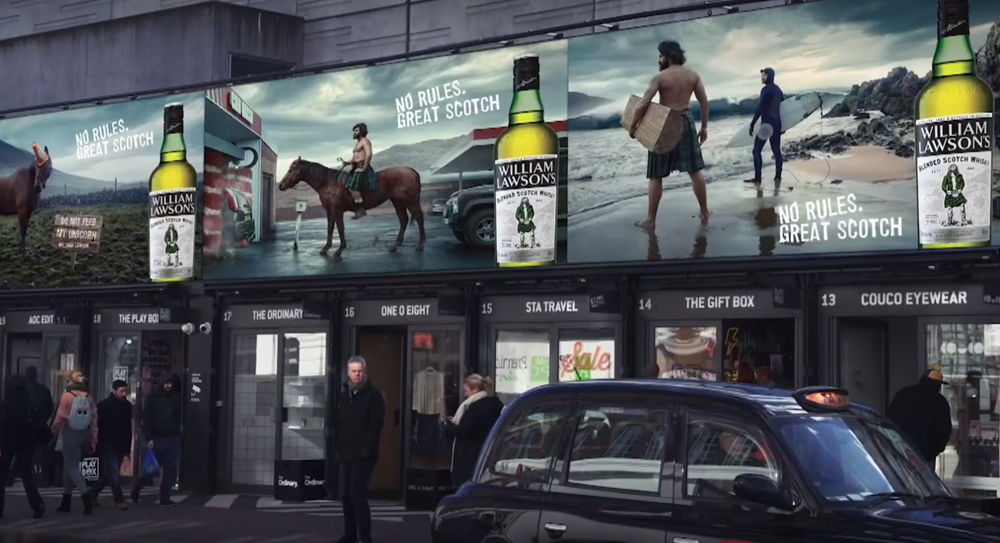 Bacardi entered the Scotch business with its 1993 acquisition of Martini & Rossi, which already owned William Lawson's. Then, in a £1.94 billion deal in 1998, Bacardi bought John Dewar & Sons - owner of what was then America's best-selling Scotch - as well as the distilleries of Aberfeldy, Aultmore, Craigellachie and Royal Brackla. The sale was forced on what became Diageo by UK competition authorities.
Bacardi has made impressive strides with the William Lawson's brand. Volume sales have risen 43% over the past decade - up from 2.3 million nine-litre cases in 2011 to 3.3m today - and Lawson's has climbed from being the world's eighth biggest-selling Scotch to being the fourth (nipping at the heels of Johnnie Walker, Ballantine's and Grant's).
The brand's in-your-face "no rules - great Scotch'' advertising campaign stresses the brand is irreverent, abhors pretentiousness, and defies conventions and norms.
By extension, its drinkers must share these qualities, and the message seems to have resonated with consumers. The former creative manager at ad agency Glock, Ed Neill, claimed the William Lawson's brand has been "developed for everyday men and women who don't fit into 'polite society'."
Recent developments have included the engaging "Next Highlander" contest in Kenya, the launch of a William Lawson's chilli-infused "spirit drink", and the release of a new 13-year-old variant, initially in the southern Indian state of Telangana, to "premiumize" the brand. Yet Lawson's remains essentially an "entry level" Scotch with thinner margins than on the likes of Johnnie Walker or Ballantine's.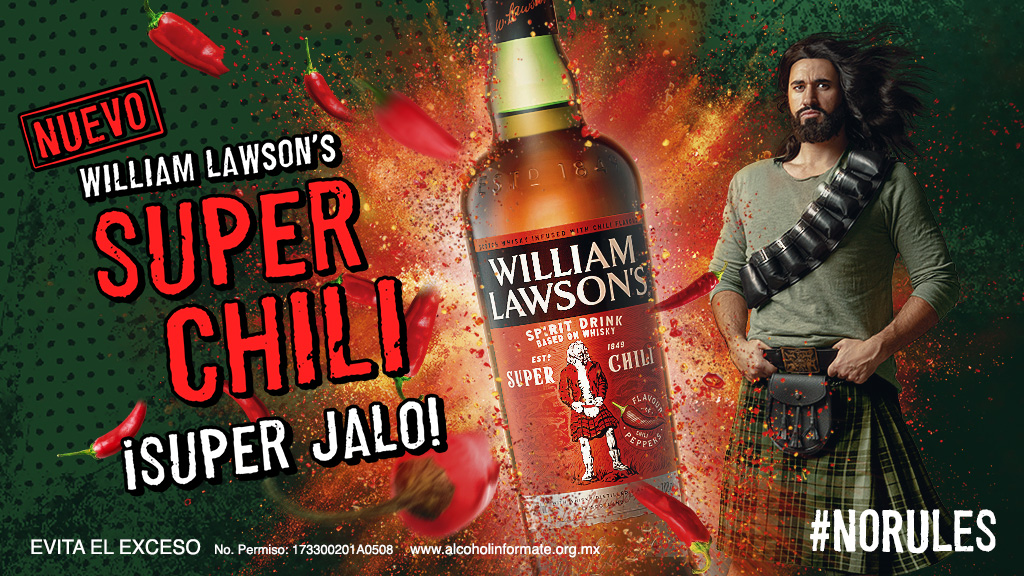 Despite losing its number-one slot in the U.S. to Johnnie Walker in 2006, Dewar's remains America's second-biggest selling Scotch whisky, with annual sales of 1.09m cases in the States, compared to Walker's 1.85m.
Bacardi's recent attempts to reinvigorate and "premiumize" Dewar's have included the introduction of the "Double Double" range - whiskies aged 21, 27 and 32 years - and the launch of cask-finished eight-year-olds, using rum, mezcal, and ruby port casks - in a bid to recruit younger drinkers.
However, aspects of Dewar's marketing have backfired. The "stay curious" campaign launched in 2020 and harped back to the sepia-tinted sporting events of the 1920s - it was an improvement on 2012's "drinking man's scotch" but certainly failed to set the heather on fire. A flavoured variant, Dewar's Highlander Honey, launched in 2013, was discontinued.
The brand has slipped two places in the world rankings, from the world's seventh biggest selling Scotch in 2011 to the ninth today, with sales sliding by 12.5% to 2.6m cases in a decade.
Yet there are pockets of promise. Dewar's and Lawson's are the fastest-growing Scotch brands in India, according to The Economic Times, and they have high hopes for the Mexican market.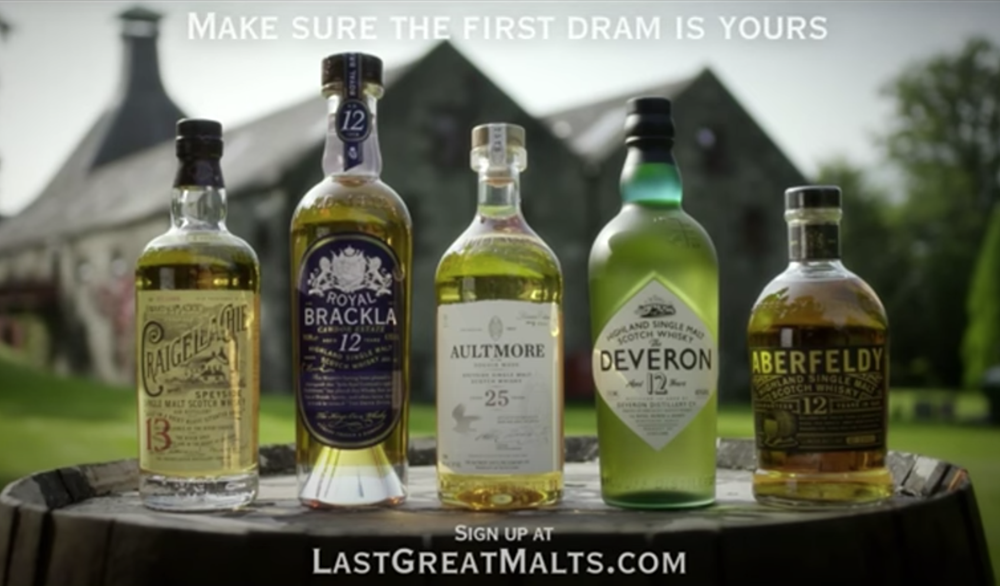 Bacardi also ramped up its presence in single malts in September 2014, with the launch of the "Last Great Malts". These include a range of ages and expressions of Aberfeldy, Aultmore, Craigellachie, Glen Deveron, Royal Brackla and The Deveron single malts, most of which were previously unavailable. The range is being heavily promoted through "pop-up" boutiques in the duty-free malls of Hainan island, China.
John Dewar & Sons has also been making progress with the greening of its production side, having installed a biomass boiler at its Aberfeldy Distillery in 2014. The company announced this would cut the plant's carbon footprint by 90 percent, and operations director Iain Lochhead predicted further reductions in greenhouse gas emissions, water use, and the amount of waste sent to landfill.
Bacardi Inc won kudos last August when credit rating agency Moody's upgraded its debt to Baa3 (one notch above "junk bond" status), in recognition of the Bermuda-based company's success in reducing debt levels and "successful premiumization strategy".
According to figures at Companies House, John Dewar & Sons made pre-tax profits of £19.5m on sales of £153.7m in the year to March 2021, respectively 6.7% and 15% down on the previous year - falls which can largely be attributed to the effects of the Covid-19 pandemic on the on-trade and on international travel.
Bacardi will be hoping the economic shock waves of the Russian invasion of Ukraine do not have an even more negative effect on its top and bottom line.
Front Page Image: