Thursday 10/12/2020 11:42 Tom Bruce-Gardyne
Deal or No Deal, What Does Brexit Mean for Scotch Whisky?
What happens after the longest divorce in history? The SWA's Karen Betts discusses the likely and unforeseen consequences with Tom Bruce-Gardyne for WhiskyInvestDirect...
It's ONE MINUTE to midnight in the great Brexit count-down.
By the time you read this it may all be over, but 'midnight' is officially the 31st December.
For what it's worth, Karen Betts, CEO of the Scotch Whisky Association (SWA), doesn't believe a 'no deal' is inevitable.
"I think the Government wants a deal and I'm pretty sure that's what David Frost is working very hard to get," she says – Frost being her predecessor at the SWA from 2014-16, who is now Lord Frost, the UK's chief Brexit negotiator.
While the connection guarantees "no special treatment" for Scotch, "it's always helpful when people on the inside understand our issues as well as David does," says Karen.
In early 2019 she felt that securing a deal was "imperative" to avoid loading the industry with more cost and complexity. Today she doesn't believe "a no deal is as serious now as it might have been a year ago."
Why not? The drawn-out negotiations have given the industry time to prepare, while the UK Government has agreed 'roll over' deals with countries like Vietnam and South Korea that have struck Scotch-friendly deals with the EU.
There is also no risk of EU tariffs on spirits, or on glass, packaging and imported machinery.
"Tariffs on some imported cereals could apply if there is no trade deal," Karen explains. "However, this is not a major concern given the vast majority of cereals used in Scotch whisky production are sourced from within the UK."
For malt whisky, she reckons "something like 85% of the barley comes from Scottish farmers, with most of the rest from within the UK."
In other words, if there are additional costs it will be more due to increased bureaucracy. For example, labels will need an EU address, and possibly an EU and GB address in the case of bottles sold in Northern Ireland. There may be delays and tail-backs at the border, but at least there's nothing perishable about Scotch.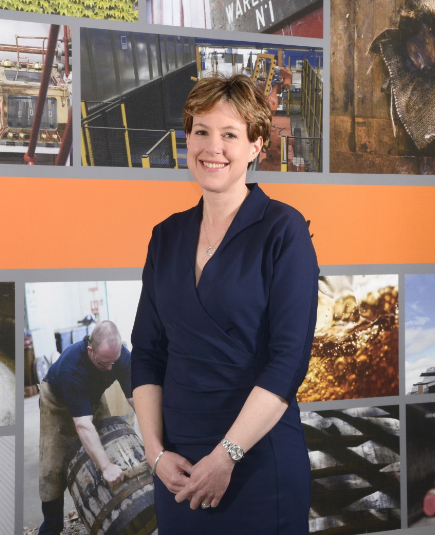 The tariff that everyone's still talking about is the 25% tariff on US imports of single malts imposed last October in retaliation for alleged 'illegal' subsidies for the European conglomerate, Airbus.
Where did Trump get that idea? Well, look no further than March 2018 when the EU Commission's then president, Jean-Claude Juncker, announced Europe would escalate an earlier trade war over aluminum by hitting on "motorcycles, Harley Davidson, on blue jeans, Levi's, on Bourbon. We too can do stupid."
'Yeah, really stupid' distillers on either side of the pond might retort. Shipments of Bourbon to Europe and single malts to the States have shrunk by around 30% since the stooshie began.
"They're separate disputes, but I don't think Scotch whisky would have been hit as hard, or as early on, in the Airbus-Boeing dispute if American whiskey hadn't already been drawn into the steel and aluminum dispute," says Karen.
"I think the UK outside the EU has an opportunity to rescrub its policies in all of these areas and work out where we want to stand on things like air subsidies," she continues.
"The UK could decide not to roll over the retaliation against American whiskies, beginning in January. The other option is to suspend tariffs, particularly on unrelated sectors while negotiations are going on."
We don't know if Joe Biden loves tariffs as much as Trump, but such a gesture of goodwill towards American distillers would inspire some sort of reciprocity you'd imagine.
Here at home, meanwhile, domestic sales of Scotch may suffer in line with declining disposable incomes if Brexit damages the UK economy as much as some pundits predict. But luckily this is an export-driven industry, much of whose future growth depends on emerging markets.
Karen Betts wonders whether "the UK government can negotiate advantageous deals with these markets in a more agile and flexible way than the EU was able to, because the EU represents so many countries."
For the whisky industry all eyes are on India, which punishes imported spirits with 150% tariffs despite trade talks that have been grinding on for over a decade. "The UK government is now looking at an enhanced trade partnership negotiation," says Karen. "It's where both sides would start to talk about issues that are particularly important to them, but stop short of getting into a formal, and perhaps long, free-trade negotiation."
If Britain does eventually succeed in lowering India's protectionist wall, it could do wonders for Scotch whisky. Against that possible Brexit positive, leaving the EU is refuelling the debate over Scotland's membership of the UK.
That risks making the Rump UK's trade deficit even worse as it loses £5 billion a year it earns from its No.1 food and drinks export, hitting tax revenues too. But whatever happens with the 'neverendum' on independence, Scotch whisky is set to remain the world's premier spirit by value.
Award-winning drinks columnist and author Tom Bruce-Gardyne began his career in the wine trade, managing exports for a major Sicilian producer. Now freelance for 20 years, Tom has been a weekly columnist for The Herald and his books include The Scotch Whisky Book and most recently Scotch Whisky Treasures.
You can read more comment and analysis on the Scotch whisky industry by clicking on Whisky News.