Friday 8/4/2022 09:00 Ian Fraser
Dramflation!
Scotch whisky prices are rising like everything in these inflationary times, while disposable incomes are squeezed. The months ahead are likely to be a severe test of brand loyalty, reports Ian Fraser for WhiskyInvestDirect…
INFLATION is back, and it's back with a vengeance. Pushed up by the rising cost of energy, food, and other commodities – increases which have themselves been dramatically accelerated by Russia's invasion of Ukraine – inflation has in many countries surged to levels not seen since the early 1990s.
With Scotch whisky distillers already managing increases in the cost of transport, labour, and materials, a surge of inflation is one more factor they will not want to deal with.
In the UK, ONS data revealed consumer-price-index inflation hit 6.2% in the 12 months to the end of February while, in a report published alongside Rishi Sunak's spring statement, the Office for Budget Responsibility warned it could surge to 8.7% by the end of 2022, and remain above 7% until March 2023. That is the highest inflation seen in the UK since 1992 – the year of "Black Wednesday" and chancellor Norman Lamont singing in his bath.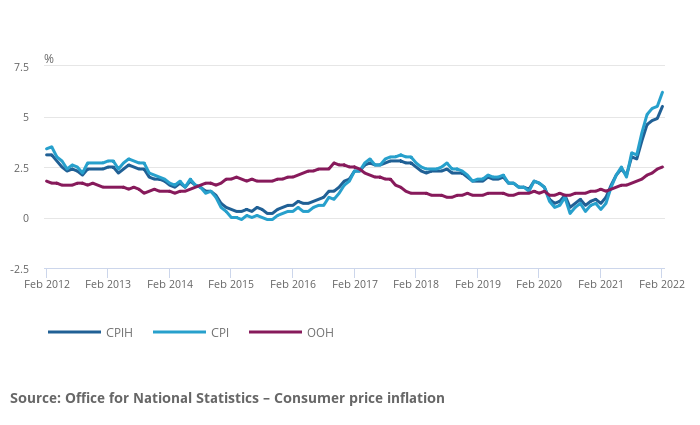 In the US, inflation has already reached 7.9%, its highest since 1982, while according to Trading Economics, the rate is currently 9.8% in Spain, 10.9% in Poland, 14.2% in Lithuania, 54.5% in Turkey, 215% in Lebanon and 340% in Venezuela.
Against this backdrop, interest rates will almost certainly also rise in many countries, pushing up distillers' costs of borrowing. Some countries are better placed, however. Inflation is only 0.9% in China and Japan, and around 2.5% in Taiwan, Switzerland, Vietnam and UAE.
At the end of March, Fitch Ratings slashed its forecast for global growth and highlighted the risk of "stagflation" – when persistently high inflation coincides with high unemployment and stagnant demand. Fitch warned that such a scenario could arise if the global oil price – which hit £123.70-per-barrel on 8 March this year but has since fallen below $99 – were to remain high for an extended period.
Even without stagflation, Scotch whisky distillers could face some tough choices. As many consumers are being pummelled by a cost-of-living crisis and forced to rein in discretionary spending, the distillers – for the sake of protecting their margins – will feel duty bound to pass on cost increases.
Even so, many in the industry believe their brands have what it takes to ride out the storm. Unveiling annual results on 21 February, Beam Suntory's CEO Albert Baladi said he was confident consumers of premium spirits are less price-sensitive than the average punter.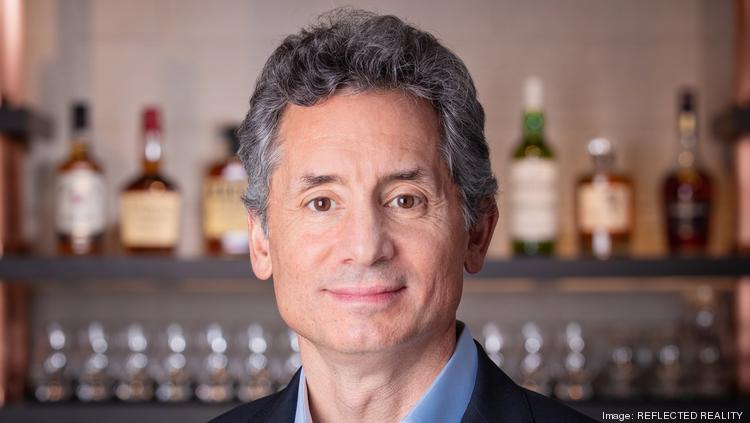 Baladi points out that some Beam Suntory brands – which include Bowmore, Laphroaig, and Teacher's – increased their prices twice in 2021 to offset higher costs. "The fact we are increasingly playing at the premium end of the price tiers provides a bit of a shield." He said Beam Suntory intends to hike prices again later this year.
Unveiling half-year results on 27 January, Diageo's chief executive Ivan Menezes said: "Our focus on revenue growth management and productivity savings is helping to mitigate the impact of cost inflation... While we expect near-term volatility to remain, including potential impacts from Covid-19, global supply-chain constraints and rising cost inflation, I'm confident in our ability to successfully navigate these disruptions through the remainder of the year."
As inflation pressures intensified, Diageo's chief marketing officer Cristina Diezhandino told the Festival of Marketing in March that the company aims to learn lessons from its own experiences of periods of high inflation in other parts of the world, such as Latin America, and apply them to what's happening in Europe now. She also said she believes customers are more willing to turn a blind eye to price rises for "premium" brands with which they already have some sort of relationship, and which they regard as "special" or "treats".
Jason Hollands, corporate affairs director at wealth manager Tilney Smith & Williamson said: "Diageo is a good example of a business with strong control over its pricing thanks to brand loyalty, so it should be better able to withstand an inflationary environment than most."
Andrew Dane, finance director of the Aim-listed Artisanal Spirits Company, recently told the Herald the company considers itself to be "inflation-proof" on the supply side, largely because it holds the stock it intends to sell most of the way through to 2028. Artisanal bought the 28,000-member Scotch Malt Whisky Society from Glenmorangie(LVMH) in 2015.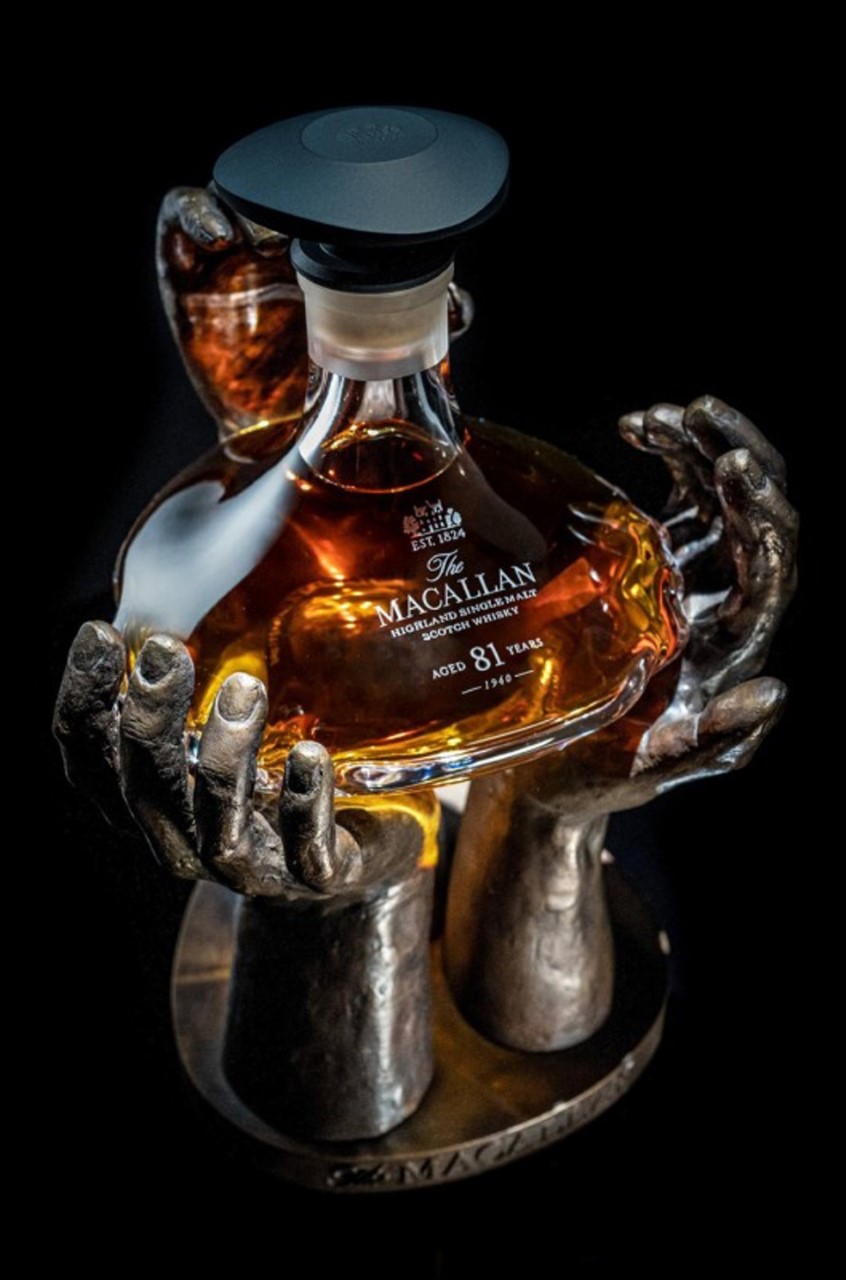 Other spirits businesses are rethinking their entire value chains. Pernod Ricard North America. CEO Ann Mukherjee recently told CNBC, "Yes, input costs, like in any industry, are hitting the spirits industry, and it's giving us an opportunity to think through the entire value chain, and how we look at that from a pricing perspective." She also argued that, despite inflation, many consumers have more discretionary income than they did before the pandemic, since the widespread inability to travel during Covid restrictions left them with pent-up spending power.
On a wider economic level, a combination of the effects of the pandemic and central banks' quantitative easing (QE) policies has enriched those at the upper echelons of society – the sort of people who are not averse to splashing out £40 or more on a bottle of whisky.
Overall QE is considered to have had the side-effect of causing a massive upwards redistribution of wealth, with those who already own assets (such as stocks and shares) becoming considerably wealthier, while those without such assets barely benefiting. The evidence suggests high-end and rare-cask Scotch - which is where the high margins are to be made - is already among the biggest beneficiaries of this phenomenon.
Amazon founder Jeff Bezos has, for the sake of example, seen his net wealth soar from $23bn in 2012 to $202bn today. His reported penchant for expensive whisky is unlikely to be dimmed by above-inflationary price rises. It seems the brands that are more at risk of a pummelling are in the value and mid-priced blended sector.
Front Page Image: