Friday 25/8/2023 09:00 Richard Woodard
'Lights! Camera! Whisky!': Scotch at the movies
From Skyfall to South Park, Scotch whisky has featured on our screens for decades – sometimes a leading player, sometimes lurking at the edge of the shot. As Brian Cox prepares to direct a new whisky movie, Richard Woodard delves into Scotch's cinema archive for WhiskyInvestDirect…
"Fifty-year-old Macallan, a particular favourite of yours, I understand." It's more than a decade since Javier Bardem's Bond villain, Silva, spoke those lines to Daniel Craig's 007 during Skyfall, the Sam Mendes-directed 50th anniversary James Bond film.
The scene culminates in a glass of Macallan 1962 Fine & Rare (its age a nod to the Bond anniversary) being placed, William Tell-like, on the head of 'Bond girl' Sévérine, played by Bérénice Marlohe. As baddie Silva shoots her dead, sending the glass crashing to the ground, Craig quips, in classic Bond idiom: "It's a waste of good Scotch."
It's doubtful whether Macallan owner Edrington would share that view. Nobody quite knows how much the company paid for the single malt's fleeting screen appearance but, bearing in mind that Heineken spent a reputed £28 million for the Dutch beer's cameo in the same film, it won't have been chicken feed.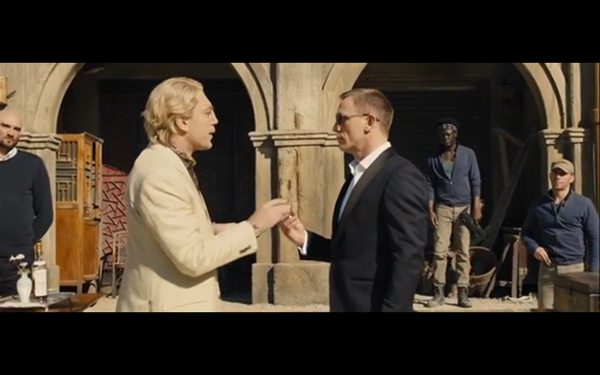 Scotch has been a mainstay of the movies for decades, and the drink has proven a versatile player happy to adapt to the demands of any script. That might mean playing it for 'couthie' laughs, as in the 1949 Ealing comedy Whisky Galore!, Alexander Mackendrick's screen version of Compton MacKenzie's novel.
That book was itself inspired by the real-life sinking of SS Politician off the coast of Eriskay in 1941 with, among other things, some 264,000 bottles of Scotch whisky on board. The film was bizarrely retitled Tight Little Island in the US, and was remade in 2017 starring comedian and actor Eddie Izzard.
There are laughs too in The Angels' Share, which, like Skyfall, hit cinema screens in 2012. A ragtag quartet of delinquents blunder into the heist of a cask of fabled Islay distillery Malt Mill, with plenty of whimsical scenes featuring the photogenic Balblair distillery and whisky legend Charlie MacLean effectively playing himself as 'whisky expert' Rory McAllister.
But The Angels' Share is a Ken Loach film, scripted by his long-time collaborator, screenwriter Paul Laverty, so there's a gritty undercurrent of social tension and not a little menace thrown into the mix – all of which prevents it from becoming too saccharine. By the closing credits, the cons have practically been transformed into 'angels' themselves, with whisky proving an unlikely route to redemption.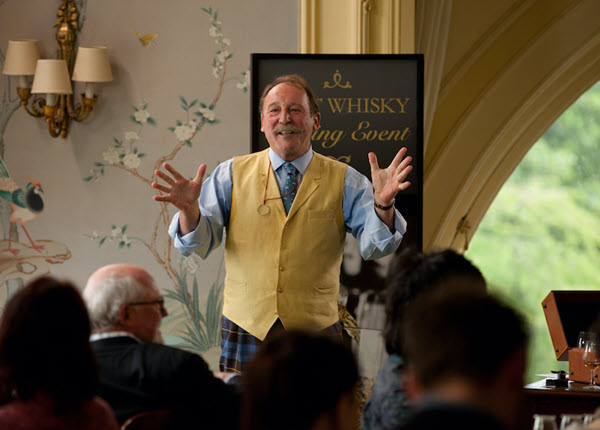 Now comes news that veteran actor Brian Cox – fresh from the hype surrounding his role as media baron Logan Roy in HBO drama Succession – is to direct his first feature film, billed as a 'love letter to Scotland' and entitled Glenrothan.
If that name sounds vaguely familiar, it's probably because it bears an uncanny resemblance to Glenrothes – and, indeed, Glenrothan is a tale of two estranged brothers and a family distillery in the Highlands, with Cox playing the 'boring' brother who stayed on to run the business while his sibling – the real talent when it comes to making Scotch – fled to the US.
Shooting was due to take place in Scotland this summer, with Dundee-born Cox – whose credits includes Manhunter, Braveheart and a couple of Bourne films – playing down his directorial skills in an interview with Variety: "I don't like directors at all. They are nuisances most of the time – I call them pests. I want to see if I am as bad as they are."
Glenrothan will join quite a canon of whisky films, but such is Scotch's deeply embedded status in modern society that it pops up frequently in movies that are really nothing to do with whisky at all.
Johnnie Walker Black Label – perhaps unsurprisingly, given its global profile – is a regular screen presence, showing up in the 2015 remake of The Man from U.N.C.L.E., and featuring not only in Ridley Scott's sci-fi noir Blade Runner in 1982, but also in Denis Villeneuve's belated sequel, Blade Runner 2049, in 2017. The latter even spawned a special Black Label blend, The Director's Cut, created by Villeneuve with then JW master blender Jim Beveridge.
In Star Trek Beyond (2016), Kirk (Chris Pine) and Spock (Zachary Quinto) enjoy a drop of Glenfiddich 30 Year Old, while Mark Hamill's kidnapped climate change scientist in Kingsman: The Secret Service (2014) is offered a 1962 Dalmore. Then there's Will Ferrell's non-PC newsreader in Anchorman: The Legend of Ron Burgundy (2004) – famed for his Scotchy Scotch Scotch refrain and an unusual dinner order: "Three fingers of Glenlivet with a little bit of pepper and some cheese."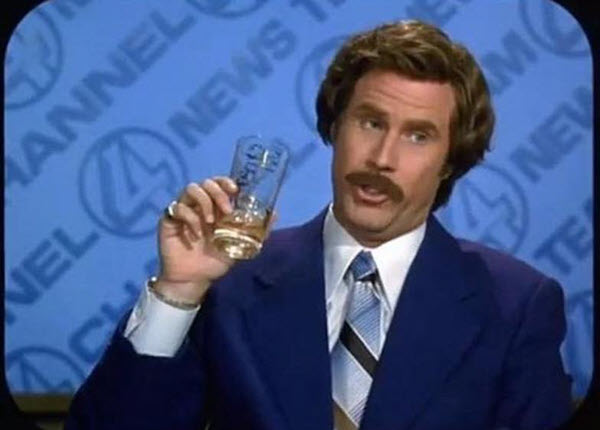 Scotch is everywhere – and not just in the lead parts, but often featuring as a scene-stealing extra. Often, however, these 'whiskies' are not what they seem: if you've ever spotted a bottle of Clyburn, MacCutcheon, Balmoor or – a personal favourite – Glencallan lurking at the edge of the shot, you should know that these are fake brands, deliberately created for what the trade calls 'Greeking' – the use of a fictional product, or the obscuring of a real trademark, to avoid rights disputes.
The fact that Scotch whisky features so regularly, and in such a wide variety of roles, within movies says much about its cultural resonance and global renown – hardly surprising, really, for what is a multi-billion-pound industry and one of the UK's most lucrative exports.
If that's the serious point that underlies Scotch's long and distinguished film career, there are times when its association with the moving image is altogether less po-faced, such as the occasional appearance of a bottle of 'Makalann 12' in irreverent cartoon comedy series South Park. Such silliness may be a world away from the glamour of 007 and Macallan Fine & Rare 1962 but, as the old saying goes, there's no such thing as bad publicity…
Front Page Image: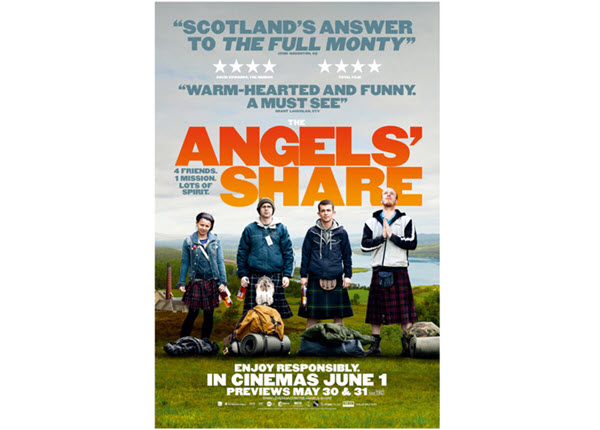 Richard Woodard has been writing about spirits and wine for 20 years, editing and contributing to a number of magazines and websites, including Decanter, The Spirits Business, just-drinks.com and Club Oenologique. He was also one of the founding editors of Scotchwhisky.com.