Friday 22/9/2023 09:00 Richard Woodard
Scotch Embraces Value as Shipments Plummet
On the face of it, a 20% slump in export shipments of Scotch whisky in the first half of 2023 should be a seismic shock to the industry. But, while there are concerns, the numbers are also testament to the shifting priorities of trade and consumers alike. Richard Woodard reports for WhiskyInvestDirect…
If you walked into Sotheby's London HQ in Bond Street this week, you'd have been greeted by quite a sight: several one-off, long-aged Scotch whiskies housed in the kind of über-luxurious packaging that's so far out of the box that the box isn't even in view any more.
There's Brora Iris, a 1972 single malt in a gravity-defying bottle suspended within a framework of carved stone – a huge, Excalibur-like installation weighing in at 110kg. Apparently, it took four people simply to lift it onto its plinth.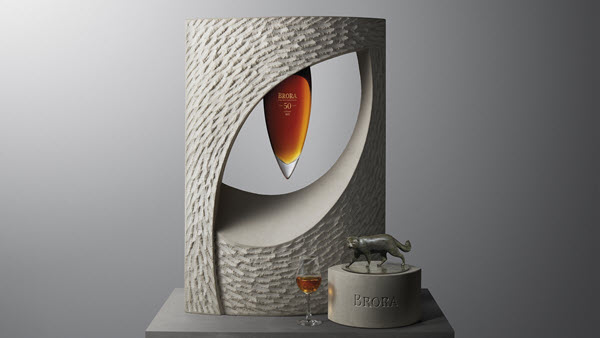 There's also Bowmore STAC, the Islay distillery's oldest release to date, a 55-year-old whisky housed in a 1.5-litre bottle that echoes the Hebridean island's distinctive sea stacks. There were many dozens of attempts before the slab-like design was perfected – and the result could end up costing its purchaser as much as £500,000.
Depending on your point of view, this is either Scotch whisky as art – concept and execution transcending the undoubted rarity of the liquid within – or Scotch whisky gone mad: forsaking its humble origins to enter the world of super-rich collectors who are as likely to buy a vintage Ferrari or a Warhol as they are a 68-year-old Glen Grant.
Any critics should be quietened somewhat by the fact that these whiskies – and more than 30 others of a similar ilk – are one-off lots offered in the Distillers One of One charity auction, organised by Sotheby's and The Distillers' Charity. The proceeds of the sale, scheduled for 5 October at Hopetoun House, near Edinburgh, will chiefly benefit the Youth Action Fund working to transform the lives of young people in Scotland.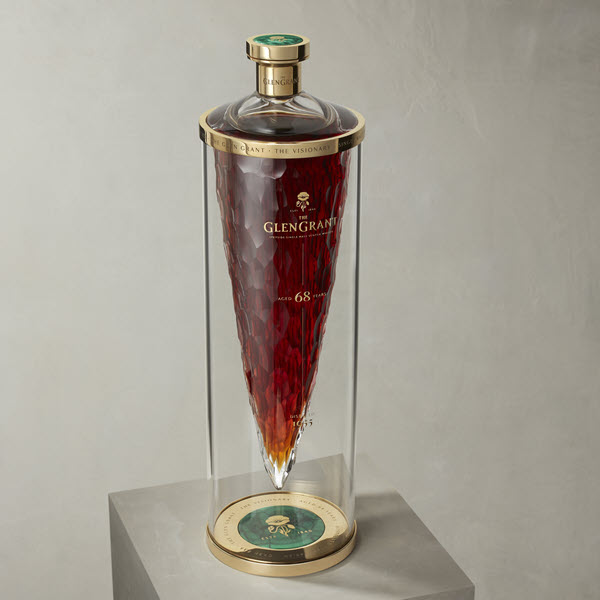 As well as representing a significant collective charitable effort from the whisky industry, the sale could also be seen as a symbol of the way in which Scotch is evolving and gradually transforming its place in the world of beverage alcohol – with an emphasis on value over volume.
That's also apparent in the rather surprising export shipment figures revealed by the Scotch Whisky Association (SWA) for the first six months of 2023: after a considerable post-Covid bounce in 2022, shipment volumes slumped by 20% to the equivalent of 630m 70cl bottles.
The top four markets – France, India, the US and Japan – all experienced double-digit volume declines, as did fellow top 10 destinations Germany and Brazil.
But turn the spotlight onto value and the picture brightens somewhat: down, yes, but only by -3.6% to £2.57bn. The US (-5.1%) and India (-28.1%) both declined, but there were encouragingly robust increases for Singapore (+59%), Taiwan (+21.4%) and China (+39.5%). Clearly the Far East is shaking off the lingering effects of the Covid-19 pandemic.
While nobody wants to see shipments falling off a cliff – some 161m fewer bottles left the UK in the first half of 2023, versus H1 2022, with value dropping by £95.8m – the SWA was keen to highlight the 'less but better' dynamic, with chief executive Mark Kent proclaiming: "Around the world, we continue to see the same trend – consumers drinking less overall and switching to higher-quality spirits like Scotch whisky.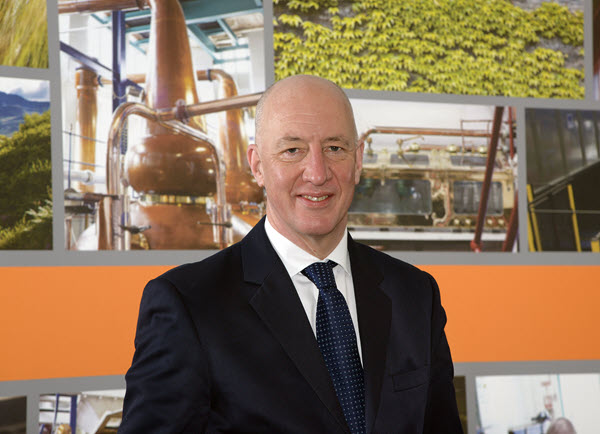 "Premiumisation in the spirits category didn't start during Covid-19, but the pandemic certainly accelerated the trend, and it remains the case that consumers are trading up, enjoying premium spirits and consuming fewer units of alcohol. Scotch whisky remains well-placed to benefit from this trend."
Another factor has impacted the first-half performance in the US in particular – what Diageo CEO Debra Crew recently dubbed "supply chain normalisation". While Diageo's flagship Scotch Johnnie Walker enjoyed a stellar fiscal 2023, with sales up 9% globally, they fell 13% in the US.
This is a lingering effect of Covid-19. At the height of the pandemic, distributors were running short of product for a variety of reasons, including supply chain disruption and shortages of raw materials, such as glass for bottles.
The supply pipeline was refilled – and how – during 2022, but now Scotch whisky brand owners and their trade partners are facing the reverse problem, in that there's sufficient whisky in the supply chain, and no need to order as much as last year.
This may also be a factor in the large-scale declines experienced in India – which has handed back its status as the world's largest market for Scotch to France – although the distribution network on the sub-continent is notoriously volatile and difficult to analyse.
Even so, declines of -31.4% (volume) and -28.1% (value) will increase the pressure for the UK to conclude fair trade agreement negotiations with the Modi government, which could pave the way for the country's crippling import tariffs to be cut. According to the SWA's sums, that could lift the value of Scotch exports to India above £1bn within five years (the figure was £282m in 2022).
Resolving the current challenges in the US and India would do much to reverse the declines recorded in the first half of 2023, but it shouldn't distract distillers from the mood music that is currently playing in markets around the world. Consumers are moderating their alcohol intake – for economic as well as health/lifestyle reasons – but, increasingly, they are choosing to spend more when they do buy a drink.
Navigating this new landscape is not without its challenges for Scotch whisky brand owners but – with careful management of product mix, stock management and brand strategy – selling a little less whisky for a lot more money should augur well for the future of the industry.
Front Page Image: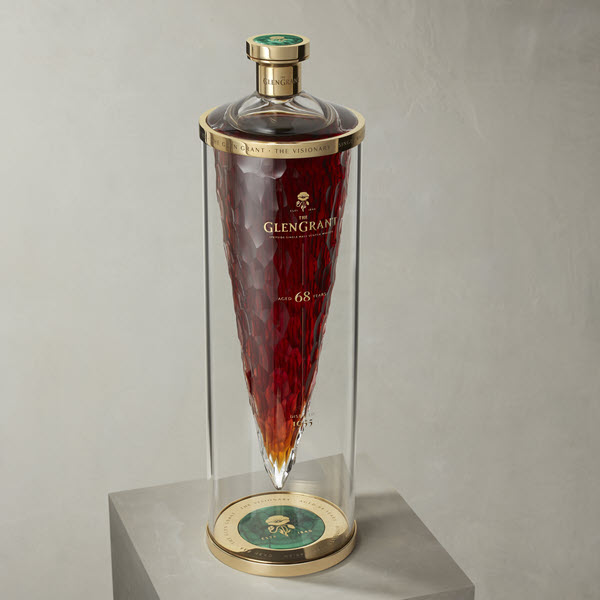 Richard Woodard has been writing about spirits and wine for 20 years, editing and contributing to a number of magazines and websites, including Decanter, The Spirits Business, just-drinks.com and Club Oenologique. He was also one of the founding editors of Scotchwhisky.com.