Friday 5/2/2021 09:16 Tom Bruce-Gardyne
Sustainable Scotch: Paper Bottles, Net-Zero Stills and Guilt-Free Indulgence
Scotch distilleries already burn 28% less fossil fuel than a decade ago. Now the whisky industry wants to boost and push its green credentials, says Tom Bruce-Gardyne for WhiskyInvestDirect...
WALK into any Scotch whisky distillery and you can feel the energy – the heat radiating off the stills.
In the pit of winter, and in the midst of a lockdown that has managed to banish FOMO (fear of missing out), there are worse places to be than snuggled up in a stillroom.
But the source of that energy will need to change if the industry is to meet its impressively ambitious target of net zero emissions by 2040 just announced by the Scotch Whisky Association (SWA).
In truth, Scotch distillers have been weaning themselves off fossil fuels for years. As a primary energy source, such fuels accounted for 72% of the industry's needs in 2018, down from 97% a decade earlier.
Today it would appear that just about everyone is looking at alternative sources of energy like geothermal, hydrogen and biofuels. To encourage them the UK government has set up a new £10 million 'Green Distilleries Fund'. So far, eleven Scottish distilleries have received funding.
The SWA has a vision of what 2040 will look like, with many distilleries completely self-sufficient in energy, distilling barley that is resilient to climate change and dispatching the whisky by train and electric vehicles. All packaging will be reusable, recyclable or compostable. To get there the SWA has drawn up a detailed road map for its members to follow.
That Scotch is taking a lead in tackling climate change is obviously good news, but it has always been in the industry's enlightened self-interest to care. As the SWA's CEO Karen Betts says: "Scotch whisky is made entirely of natural products – water, cereals, yeast; men, women and time; so, it's really important to us that we are responsible custodians of the environment."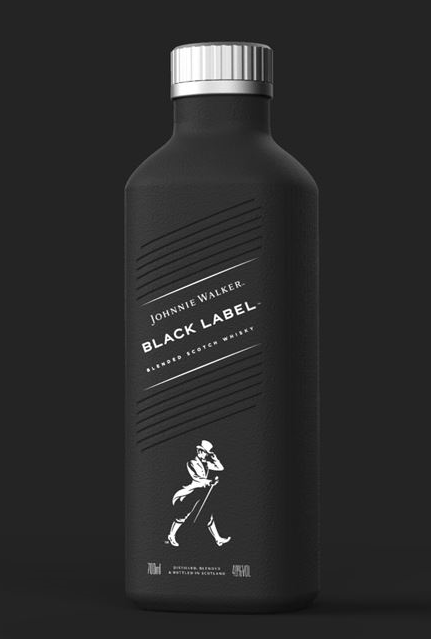 Away from the production side of Scotch to the way it is packaged and presented, things become more nuanced, especially at the luxury end.
In November, Pedro Mendonca, Diageo's global reserve director, told me: "Luxury must reflect our values – being ethical, sustainable and making a positive impact on society. I don't believe luxury can live without these things."
This will be put to the test when Diageo trials its revolutionary new paper-based bottle for Johnnie Walker Black Label later this year. Made from wood pulp with a non-plastic coating, it claims to have a tenth the carbon footprint of glass.
The question is, will the punters buy it? People love to talk the talk on green issues, but they don't always follow through with their actions.
The wine trade is trying to abandon heavy glass for its prestigious bottles, although "there are still pockets of resistance among some US and Chinese consumers," claimed Jancis Robinson in the Financial Times last February. So it will be interesting to see where Diageo launches its new pack, and whether it will be extended to more luxurious expressions.
Will drinkers of Johnnie Walker Blue be tested on their green credentials, or is their need for status-conferring bottles of polished glass deemed more important? But hats off to Diageo for at least trying.
Iain Stirling of the independent 'field to bottle' distiller Arbikie believes that while concerns over sustainability do vary around the world, they are becoming increasingly mainstream.
"Particularly during lockdown, I think there's been a change in attitude with people maybe more aware of where things come from," he says. "And the focus is there, with Cop26 – the UN Climate Conference coming to Glasgow in November."
"We're looking at a solution on packaging, and how we ship our spirits around the world," he continues. "And we're looking at hydrogen in how we power our distillery."
Already Arbikie has gone further than net zero with its climate positive pea gin, Nàdar which claims to remove 1.5 kilos of carbon from the atmosphere per bottle. Never has gin drinking felt more virtuous.
And this brings us to a key driver behind the concept of ethical luxury – the need to allay the fears of wealthy consumers that their consumption won't be bad for the environment, society or their health in some way. This issue was explored in depth in the 2017 Future of Luxury report by trendwatching.com which concluded:
"The real luxury for these consumers? Indulgence without the guilt."
Of course, not everyone feels guilty. Just think of Vladimir Putin in his alleged new palace by the Black Sea bedecked with bog brushes at €700 if not €800 a pop.
Now, that is indulgent, and no doubt without a thought for ethics or sustainability.
Award-winning drinks columnist and author Tom Bruce-Gardyne began his career in the wine trade, managing exports for a major Sicilian producer. Now freelance for 20 years, Tom has been a weekly columnist for The Herald and his books include The Scotch Whisky Book and most recently Scotch Whisky Treasures.
You can read more comment and analysis on the Scotch whisky industry by clicking on Whisky News.