Friday 25/3/2022 09:00 Richard Woodard
Scotch & the City: Urban Whisky Reborn
Edinburgh and Glasgow were once hotbeds of whisky-making, but gradually – except for the odd grain plant – the cities' distilleries fell silent. Now urban malt whisky is making a comeback, with a new spirit of experimental zeal. Richard Woodard reports for WhiskyInvestDirect…
When The Glasgow Distillery Co opened its new malt whisky distillery in Hillington Business Park in 2014, it was the first time that malt spirit had run from copper pot stills in Scotland's second city since 1902, when its namesake company ceased operations.
Five years later, and an hour or so down the M8, Holyrood Distillery sprang into life in an old Victorian railway goods shed on the edge of Holyrood Park in Edinburgh. The last time malt whisky was made in the capital? Back in 1925, when Andrew Usher's Edinburgh distillery, also known as Glen Sciennes, closed its doors.
Edinburgh and Glasgow have played their part in the development of Scotch whisky, but not lately. For decades, they participated only in grain whisky production, currently at Strathclyde on the banks of the Clyde, and North British in Edinburgh's Gorgie.
Now, where Glasgow and Holyrood have led, others are following. Morrison Glasgow Distillers opened The Clydeside distillery in 2017, in a 19th-century Pump House at Queen's Dock. Independent bottler Douglas Laing hopes to build its own distillery, Clutha, at Pacific Quay, although the redevelopment of the area is beset by delays.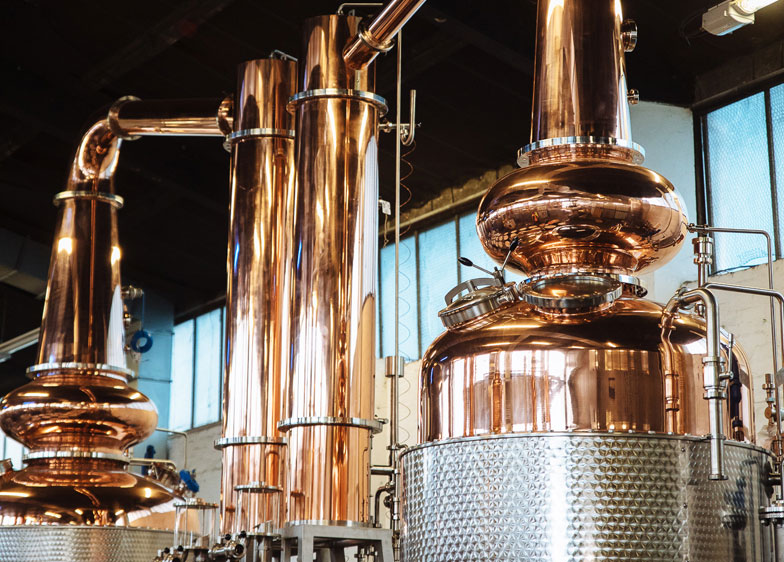 In Edinburgh, Halewood Artisanal Spirits has resurrected another historic name, that of Leith blender and bottler John Crabbie, building the Bonnington distillery in Leith between 2017 and 2019, and filling the first casks in 2020. Another Leith plant – the Port of Leith Distillery, an eye-catching vertical design located near the Royal Yacht Britannia – is scheduled to start operations this summer.
In many ways, these new distilleries are part of the craft spirits wave that has washed over Scotland and beyond in recent years. So, is there anything about being 'urban' that marks them out from that considerable crowd?
"Being urban exists in everything we do," says Sebastian Bunford-Jones, marketing manager at The Glasgow Distillery Co. "We call ourselves 'contemporary urban distillers', and our industrial story is quite important because of the city where we come from, and the way we communicate."
Hillington was Scotland's first industrial estate, opened by Winston Churchill and with a history of making Merlin aircraft engines for the Second World War. The modern Glasgow whisky operation plays upon the city's cultural history with its art deco branding – and specifically references the foundation year of the old Glasgow distillery by calling its whiskies 1770.
The whisky itself is unashamedly modern, however. "We often get people asking us if we are a Lowland distillery, but we're not really representative of that," says Bunford-Jones. "There's triple-distilled, and peated… I think 'urban' is a good way to describe us."
Future experiments will probably focus on yeast strains and speciality malts – work already ongoing at Holyrood distillery in Edinburgh. Here there is a dizzying array of mashbills – 20 or more in the course of a year – involving different malts (chocolate, crystal), yeasts (brewer's, Edinburgh ale) and barley varieties (Chevallier, Plumage Archer, Golden Promise). Look for a signature distillery style here and you'll be disappointed.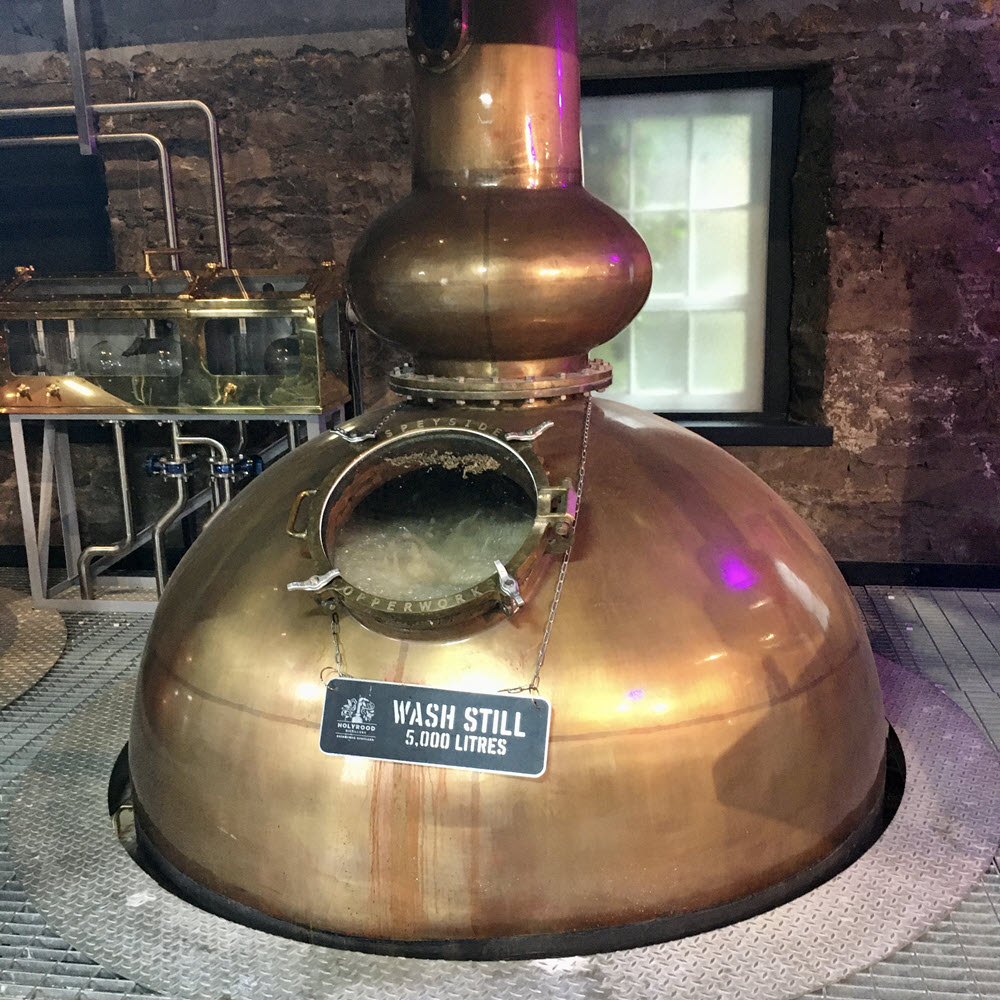 For these urban distilleries, the simplistic Lowland regional moniker – which conveys notions of light, grassy flavours – is a misnomer.
"Bonnington is an urban distillery and a Lowland distillery, but what we're trying to do is to make a spirit that's different to traditional Lowland whisky," says Dr Kirstie McCallum, master blender at Halewood Artisanal Spirits. "We cut the spirit quite deep to create a more waxy, rounded character." There are also some runs of peated spirit and tentative plans to explore different yeast strains.
The approach to flavour is based on John Crabbie's own blending books with the aim of recreating the 'Crabbie's style'. The first Bonnington whisky will be released next year (Chain Pier, a whisky from the venture's pilot plant, is already available).
These urban whiskies share an experimental, innovative zeal that nonetheless nods to the whisky heritage of their home cities. That's vital when it comes to communicating and marketing the whisky, says Bunford-Jones. "Our whole approach to whisky is about celebrating Glasgow's rich whisky history with a view to bringing it back and taking it into the future, but keeping it simple and accessible for people," he says.
That accessibility is key. Neither Glasgow nor Bonnington have visitor facilities at the moment, but both say that may change. Tourism was part of the DNA of Holyrood and Clydeside from the beginning.
Perhaps the greatest gift to Scotch whisky from these urban distilleries, in the longer term, will be their accessibility to the general public: rather than being bussed out to Glenkinchie or Auchentoshan, tourists in Edinburgh and Glasgow can now connect with whisky-making in the cities themselves. With 21st-century urban distilleries, whisky has come to them.
Front Page Image: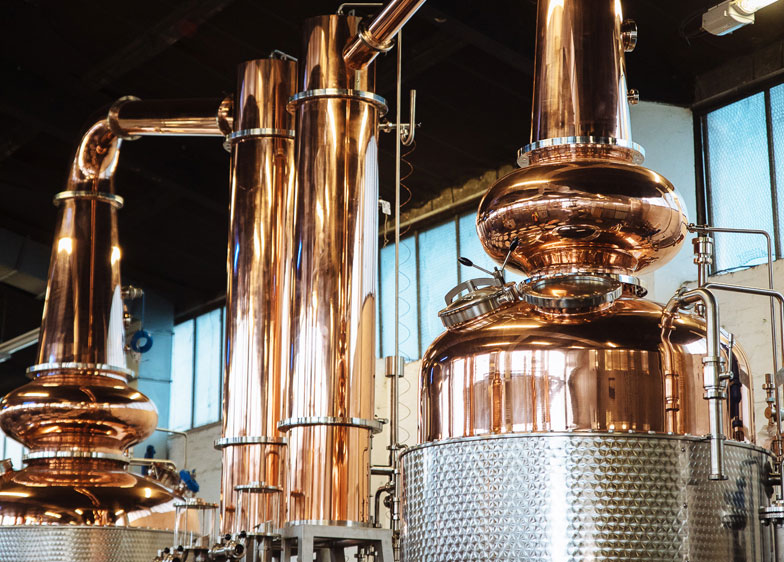 Richard Woodard has been writing about spirits and wine for 20 years, editing and contributing to a number of magazines and websites, including Decanter, The Spirits Business, just-drinks.com and Club Oenologique. He was also one of the founding editors of Scotchwhisky.com.