Friday 12/3/2021 13:18 Richard Woodard
Scotch Whisky Regions: Marketing Myth or Reality?
If long maturation sets whisky above most other spirits, what do the four (if not five) regions add to Brand Scotch? Richard Woodard takes a tour for WhiskyInvestDirect...
THIS SUMMER Diageo hopes to fling open the doors to its dazzling new brand temple – the Johnnie Walker Visitor Experience in Edinburgh.
A year later than planned thanks to the pandemic, it's part of the £185 million budget also being splashed on upgrading tourist facilities at Walker's key malt distilleries: Cardhu, Glenkinchie, Caol Ila and Clynelish which will each be connected digitally to the Visitor Experience.
"The four distilleries represent the four corners of Scotland and the regional variations of Lowland (Glenkinchie), Speyside (Cardhu), Islay (Caol Ila) and Highland (Clynelish), crucial to the art of whisky blending at the heart of Johnnie Walker," the company says.
Leaving aside the dubious idea that Scotland actually has "corners", the implication is that flavour and locality are connected in that wine-like concept of 'terroir' for Scotch where Islay = smoky, Lowland = light and Speyside = fruity.
Is there any truth in it?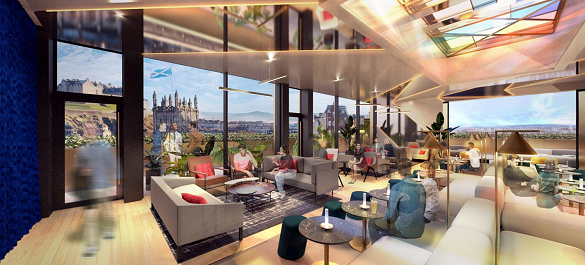 According to the Scotch Whisky Regulations 2009, there are five legally recognised regions of Scotch whisky production: Campbeltown, Islay, Highland, Lowland and Speyside. There's no 'Island' designation, so the likes of Talisker, Highland Park and Arran are Highland whiskies.
Highland is separated from Lowland by an old fiscal boundary drawn up in the early 19th Century that wiggles east from the Firth of Clyde to the Firth of Tay. Its Speyside extends southwest along the River Spey to within about 10 miles of the Ben Nevis distillery in Fort William, and even closer to Blair Athol near Pitlochry.
Oh, and Speyside is part of the Highlands, so distilleries there can call themselves 'Highland' rather than 'Speyside'. Glenfarclas chooses to do this, as does Macallan, and Dalwhinnie.
But why do these regions exist in the first place? "It comes back to blenders in the late 19th and early 20th centuries and an attempt to define whiskies in terms of rough style," explains whisky writer Dave Broom. "They began to categorise blocks of flavour."
Not just to categorise, but also to influence and even dictate. There was enough smoky whisky coming from Islay, so blenders didn't need distilleries on Speyside to make more – as a result, they were persuaded to dial down the peat, and dial up the fruit.
As the market evolved, so did the blenders' needs. Younger Speyside distilleries like Glenallachie were geared to make a lighter spirit, because that's what the blenders needed for the US market. But older plants such as Mortlach and Glenfarclas continued to make a richer, heavier style.
"Blenders also recognised that it was important to keep distilleries different to each other – there was not a uniform style imposed on each region," says Broom. "The regions were just a useful shorthand." A shorthand that went mainstream with the launch of The Classic Malts in 1988 by UDV (now Diageo) featuring whiskies from six "regions": Lagavulin (Islay), Glenkinchie (Lowland), Cragganmore (Speyside), Talisker (Island), Dalwhinnie (Highland) and Oban (West Highland).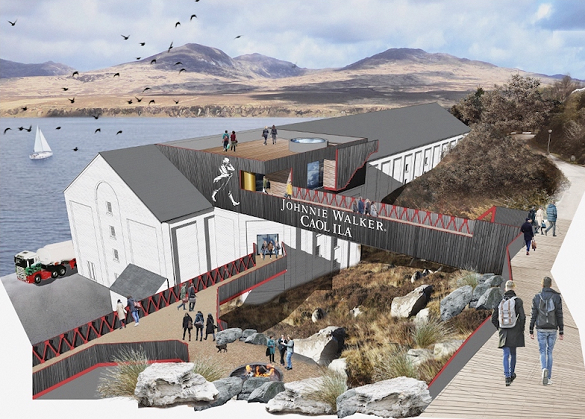 The range did more than anything to cement the idea of regionality in the mind of the consumer. But look closer and the "useful shorthand" collapses under the gentlest scrutiny.
Islay = smoky? What, then, of peat-free Bunnahabhain or Bruichladdich? Bruichladdich does make smoky whisky (Port Charlotte, Octomore), but it's malted in the Highlands using mainland peat.
The dozens of Speyside distilleries defy easy categorisation too. Zoom in on Dufftown's six and you'll find meaty Mortlach alongside gentle Dufftown, not to mention William Grant's distinctively different trio of Glenfiddich, Balvenie and Kininvie.
Where does that leave us? "I find regions confusing, but talking about flavour is a language that people understand," says Broom. "Ten or 20 years ago, the way of talking about single malt was that it's coming from this or that region. Now the distillery is the driving force in terms of the conversation."
What is more, a new generation of single malts is taking a fresh approach, consciously moulding flavour to reflect the landscape that surrounds them: Daftmill, in Fife's rolling barley fields, is soft and gentle; Ardnamurchan, Torabhaig and Raasay, dotted along the crenelated coastline and islands of the West Highlands, are bold, rugged and wild.
This emphasis on provenance influencing flavour feels more logical than the fickle demands of blenders, but there will always be exceptions – and there are, both old and new: in the case of the West Highlands, we still have Oban's ethereal lightness, and now there is newcomer Nc'nean's exuberantly juicy fruits.
But, despite all this, regions are far from useless: pinning a single malt to a recognisable spot on the map feels far more meaningful than talking about the precise type of cask in which it was matured or "finished".
And that's particularly true if, like Diageo, you have a tantalising wealth of malt whisky distilleries – not just Cardhu, Caol Ila, Clynelish and Glenkinchie, but no fewer than 28 in total – capable of communicating the richness and depth of Scotland's whisky regions to the consumer whether stuck at home or daring to go travelling once more.
Front Page Image: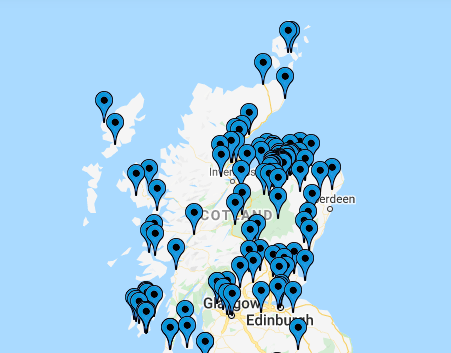 Richard Woodard has been writing about spirits and wine for 20 years, editing and contributing to a number of magazines and websites, including Decanter, The Spirits Business, just-drinks.com and Club Oenologique. He was also one of the founding editors of Scotchwhisky.com.