Friday 27/11/2020 12:14 Tom Bruce-Gardyne
Finished for Christmas: Scotch Whisky's Wood Fetish
As the sherried-cask boom gets as florid as a whisky marketeer's blurb, has the Scotch industry got its head stuck in a barrel? wonders Tom Bruce-Gardyne for WhiskyInvestDirect...
"TIS the SEASON to be jolly careful" quipped Boris Johnson as we head towards a diminished, socially-distanced Christmas.
That may not sound too grim for those secretly hoping it will keep the in-laws at bay. But if you're hoping to enjoy your favourite tipple in peace over Yuletide 2020, 'tis also the season for whiskies more steeped in sherry than your favourite aunt.
"Think rich fruit cake...brimming with dried fruits, cinnamon, nutmeg and clove, and nutty flavours," says the Whisky Exchange website.
It doesn't get more Christmassy than that. But it does make you wonder why so many single malts are discussed purely in terms of the oak casks they were matured in – casks that for much of Scotch whisky's history were mere storage vessels.
Early distillers used hand-me-down barrels from the cheapest, most convenient source. That tended to mean sherry casks, whereas now it's 90% ex-bourbon barrels from America.
"The wood makes the whisky" is the new mantra among Scotch distillers, and visitors to distilleries are told the cask accounts for most of the whisky's character, or "up to 80%" in the case of Macallan according to Stuart MacPherson, Macallan's master of wood.
The brand's owner, the Edrington Group, claims to buy around 90% of all the sherry casks used in the Scotch industry. They are made from European and American oak staves which are toasted, fashioned into casks and filled with sherry for a year as stipulated in Spanish law.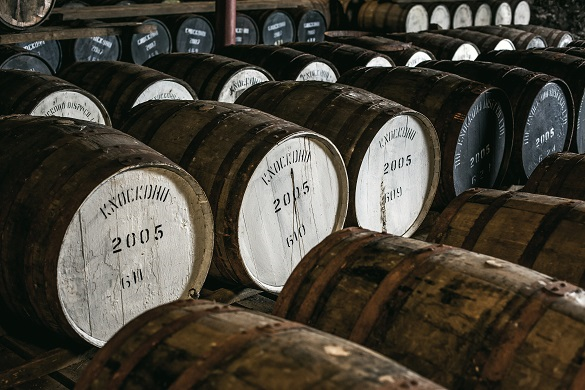 "The species of oak and toasting temperatures are by far the biggest drivers in colour and flavour development," says Stuart about the wood's impact on the whisky.
And yet Dalmore, to quote another sherried whisky, gets much more influence from the actual sherry by using antique casks that have been filled with the stuff for decades in the bodegas of Gonzalez Byass in Jerez.
For the most part, the endless profusion of whiskies labelled 'Oloroso', 'PX' (as in the grape Pedro Ximenez) or just plain 'Sherry' have been "finished" in a sherry cask. William Grant & Sons pioneered this technique with Balvenie before Glenmorangie took it mainstream in the 1990s, since when just about everyone has been sending their single malts to finishing school.
As a consequence, the talk began to bypass the wood and go straight to the previous contents of the barrel, be they the sherries mentioned above or port, rum, madeira, sauternes...and now tequila.
The Scotch Whisky Association relaxed its rules on 'non-traditional casks' in 2019 to allow companies like Diageo to access barrels from their tequila brands and create new whisky finishes. "If it's done for the right purposes to benefit quality, you have to be really open to these sort of ideas," says Whyte & Mackay's whisky maker Gregg Glass.
But the prospect of such casks doesn't thrill Gordon Bruce, manager at Knockdhu distillery. There he tries to keep the wood impact to around 50%, as does Ron Welsh, Beam Suntory's master blender.
As Gordon puts it: "God forbid we mask the character of the newmake spirit by too much influence from the wood." Young spirit also risk drowning in the marketing team's descriptive prose too, for it will be fascinating to see how these new tequila whiskies are sold.
If Johnnie Walker swaps his top hat for a sombrero you'll know why.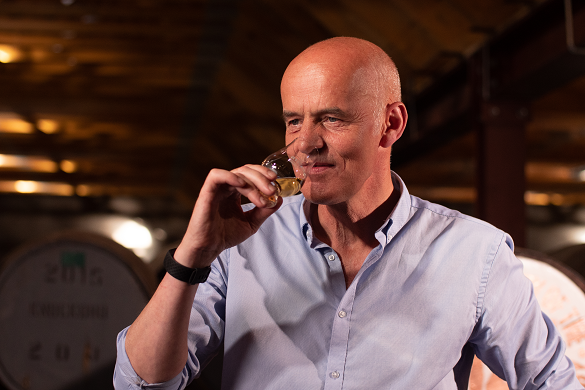 One of the reasons brand-owners love wood finishes is the speed of getting them on the shelf. Pop a mature whisky into a port pipe and you can bottle it within six months, whereas if you alter the original spirit going into the barrel you might have to wait a decade for any consumer feedback.
"FMCG thinking," is how Ian Palmer, founder of the Inchdairnie distillery in Fife, dismisses it. "You manufacture a standard product and just before it goes onto the market, you customise it," he says of this fast-moving-consumer-goods approach – and he has no intention of doing any cask finishes.
Yet for all the talk of exotic casks, the vast majority of Scotch is matured in barrels that previously contained bourbon whose producers are compelled to use new wood for every production run. "They've been lobbying for a long time to change the rules, but my gut feeling is that one-fill bourbons will be with us for a number of years yet," says Stuart MacPherson at Macallan.
"I certainly think the Americans could start reusing casks, however they've built their reputation on a flavour profile that uses virgin oak, and that would be very difficult to change," agrees Ron Welsh.
Let's hope so, for it would cause a fair degree of panic in the Scotch whisky industry if it ever came to pass.
Award-winning drinks columnist and author Tom Bruce-Gardyne began his career in the wine trade, managing exports for a major Sicilian producer. Now freelance for 20 years, Tom has been a weekly columnist for The Herald and his books include The Scotch Whisky Book and most recently Scotch Whisky Treasures.
You can read more comment and analysis on the Scotch whisky industry by clicking on Whisky News.