Friday 21/5/2021 10:04 Ian Wisniewski
Flipping, Miniatures and £2,000 Bargains in Scotch Whisky's Booming Auction Market
Already booming pre-Covid, auction prices for rarer Scotch whiskies have surged thanks to the pandemic's online move. Yet re-opening could accelerate sales still further, says Ian Wisniewski for WhiskyInvestDirect...
FIFTY THOUSAND might sound a lot for three bottles of Scotch, but will the £45,000-54,000 estimate for three Black Bowmore's – distilled in 1964 and bottled in 1993, 1994 and 1995 – be exceeded on June 1 at Bonhams Edinburgh?
Records keep being smashed, making ever more auctions ever more eager to supply rare and collectible Scotch to satisfy the growing demand from whisky lovers and now, increasingly, big-money private investors.
A Black Bowmore crops up individually, but rarely in a lot of three. Rarity is irresistible and bidding is simple, more because of than despite the pandemic.
"More people are bidding on-line than pre-Covid," says Graeme Maxwell, McTear's whisky specialist and auctioneer, of the collectors' market.
"This is on top of auction prices increasing rapidly between 2015 and '18, with steady growth over the past 20 years.
"The past two years have also seen investors look beyond stocks and shares to material items such as gold, pictures and whisky."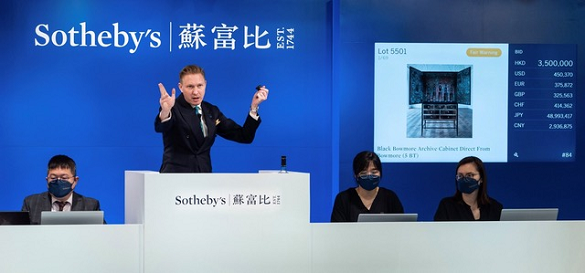 Auctions drive the 'secondary' (re-sale) market, where bottlings sold out or discontinued in 'primary' retail gain a new shelf life. Demand is greatest for malts, less for blends, and minimal for grain whisky.
"All the classic and collectable whiskies are now being collected even more," says Isabel Graham-Yooll, auction and private client director, Whisky.Auction.
"Key distilleries include Macallan, Bowmore, Laphroaig, Springbank and Balvenie, with a separate Macallan category on our site."
The benefit for distilleries is that a 'back catalogue' growing in value and status has a halo effect, enhancing the current portfolio. "A brand only appears in the popular consciousness once it's appeared on the secondary market," says Graham-Yooll.
However, distillers are beginning to use auctions for primary retail, as she explains:
"Torabhaig's first bottle to be released was through Whisky.Auction, which solves the dilemma of how to allocate a small amount of stock among retailers. The price isn't fixed as it would be in retail so it becomes more of an event and is a good way to generate attention."
Torabhaig's bottle Number 1 together with a bottle of 2017 Legacy signed by the distillery team achieved £4,100 (allocated to charity) this February.
Tracking auction results is easy on-line, but does this confirm current value or just the price paid?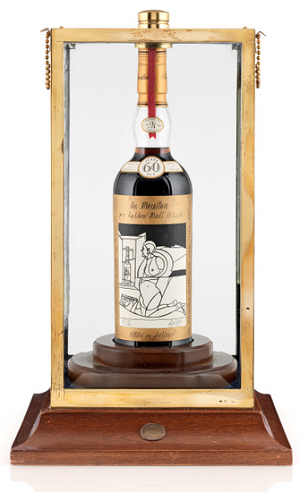 "A value is more accurately set based on an average of all of a bottle's recent results," says Jonny Fowle, Sotheby's spirits specialist, "taking into account the trajectory of that bottle's value over the course of the last few years."
Fluctuations can occur when an impressive result leads to more of the same being auctioned, and increased supply decreases prices. Where prices begin varies significantly.
"Our minimum is usually £500 per lot, but this can also be a mixed lot with a number of bottles that can work out at £20-30 per bottle," says Martin Green, whisky specialist, Bonhams Edinburgh.
At McTears, Graeme Maxwell adds: "We want rare whiskies but that doesn't mean they have to be expensive, the entry level at one of our auctions is around £20-30 a bottle."
What we most want are bargains, but is that possible?
"Our minimum bid is £5 and bidders do win bottles for £5 at every auction," says Isabel Graham-Yooll. "Anything under £15 is below free if you think about the level of duty and VAT. Even paying £2,000 can be a bargain, while a bottle at £30 can be overpriced."
Defining bargains is best left to bidders, an international community peaking in Europe, Asia and the USA. Their motivation is collecting, investing or drinking, with some overlap.
"More people are buying to collect and invest than to drink, and this trend has been increasing for the past 10 years," says Martin Green. "There's money to be made if people are prepared to wait. There's also an element of luck."
One money-making practise is 'flipping' – buying limited-editions specifically to sell on.
"Buy-to-sell is a big area, whether quickly or not," says Graeme Maxwell. "Buy-to-drink is still there but prices are quite high, a bottle bought for drinking for £100 around 3-4 years ago is now worth 3 or 4 times as much."
Drinking is increasingly why miniatures are purchased.
"In the 1990s-2000s for many mini collectors it was about the bottle and not drinking the contents," says Isabel Graham-Yooll. "Those collectors still exist but not as many. Now more people are buying miniatures for the experience of drinking.
"There's no mathematical formula for the value of a miniature compared to the equivalent full-size, and as a miniature can have its own rarity it can sell for more per volume than the full-size."
From miniatures to full-size, more salerooms and sales are catering for ever more bidders.
"The fact Sotheby's frequently sets record prices is an indication that the market is still evolving," says the auction house's spirits specialist Jonny Fowle. "We will have held six auctions across our three selling centres – London, New York, Hong Kong – in the first five months of 2021 and plan to hold even more in the second half of the year."
More bidders will have more opportunities to buy, and auction houses will soon be able to seek bottles more actively by restarting valuation days post-Covid. As this makes more people aware of the value of rarer Scotch whisky, there will be greater incentive to cash in collectible bottles at auction.
Front Page Image: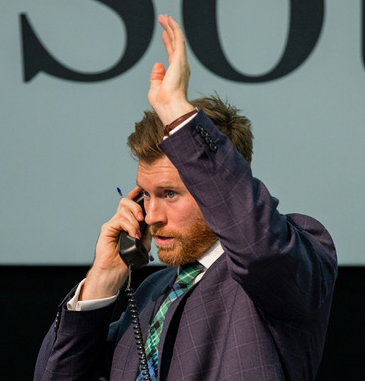 Ian Wisniewski is a freelance writer and leading authority on spirits, with a focus on Scotch whisky. Over the course of his two decades covering the industry he has published seven books, including the Classic Whisky Handbook, and has contributed to publications such as Whisky Magazine, The Times, The Malt Whisky Yearbook and Scotchwhisky.com.
You can read more comment and analysis on the Scotch whisky industry by clicking on Whisky News.