Friday 26/3/2021 09:27 Ian Wisniewski
Cask vs Light (and the Taxman) in Scotch Whisky's ABV Strength
Cask strength Scotch keeps gaining fans, not least at the Treasury, but the industry is also now launching 'Light' spirit at 20% abv. Ian Wisniewski finds out why for WhiskyInvestDirect...
WE HAVE to pay a price for the whiskies we desire, but approximately £3 of every £4 spent on Scotch whisky goes to HM Treasury in the form of excise duty and VAT.
At least duty remained the same in the March 3rd budget, despite the Scotch Whisky Association lobbying for a reduction. But not all Scotch whiskies are equal in the eyes of the Exciseman.
The higher the alcoholic strength, the greater the levy, with the current duty on spirits set at £28.74 per litre of pure alcohol.
"The 20% difference in strength between malt at 60% and 40% abv [alcohol by volume] is roughly £4 of excise duty on a 70 centilitre bottle," says Sam Simmons, head of whisky, Atom Brands.
"But the final cost difference on the shelf is around 35%, as you also have to factor in increased liquid cost per bottle, VAT, and profit margins for the importer and retailer."
Cask strength malts are most vulnerable to excise duty as they are generally above 50% abv. But such whiskies certainly have allure, bottled at the alcoholic strength reached in the cask, and thus perceived as utterly 'natural'. By contrast the vast majority of Scotch is diluted down to the minimum strength of 40% to minimize duty and increase the volume produced.
There is a way of enjoying cask strength and mitigating excise duty. Dornoch Distillery's inaugural release in 2020 was a single cask at the cask strength of 59.4%, comprising 890 bottles but in a 50 cl size. "In terms of excise duty this was almost the same as a 70 cl bottle at 40%," says Simon Thomson, Company Director.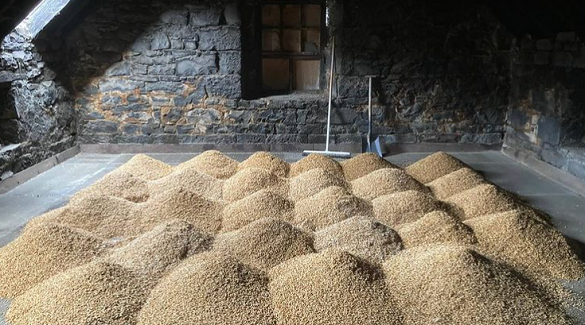 Malts which combine cask strength and single cask status certainly enhance their appeal.
"Single cask is an opportunity to bottle more unusual examples of a distillery's DNA. Delicious is the only criteria we use to decide, which distillery it comes from doesn't matter," says Toby Cutler, global head of buying, Atom Brands.
Single cask bottlings aren't always cask strength, but then the appeal of each style is independent of the other. "Purists and collectors would more regularly go for the cask strength option," says Doug McIvor, reserve spirits manager, Berry Bros & Rudd.
"But we bottle quite a few single casks at 46%, as it hits a lower price point and therefore makes it more accessible."
Single cask bottlings have multiplied through more proprietary releases, and particularly in the past 5 years, independent bottlers.
"Boutiquey launched just under 10 years ago, and feels like one of the 'older' new wave," says Toby Cutler at Atom Brands. "Master of Malt now stocks 30-40 independent bottlers offering single cask bottlings. It's quite a crowded market at the moment."
"You need to get the rhythm of releases right," agrees Simon Coughlin, CEO, Remy Cointreau Whisky Division. "In more normal times we release on average one per quarter to keep it special."
Meanwhile the mainstream Scotch industry has been moving in the opposite direction with the new, emerging 'Light' category. Ballantine's Light at 20% abv hit the market this year, following last summer's launch of Whyte & Mackay Light at 21.5%. Both are technically 'spirit drinks' being half the legal strength of Scotch, but the branding and provenance are all there.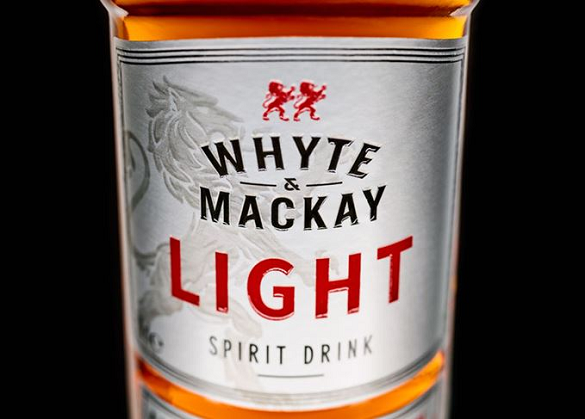 Ballantine's Light was created by Ballantine's master blender Sandy Hyslop and his team, experimenting with different whisky bases and additional flavours. As he explains: "We wanted to offer Scotch fans an alternative, more mindful drinking option. The result is a lower-abv expression that is full of flavour – and unmistakably Ballantine's."
Excise duty is less taxing for Light brands by volume, but whether this elevates profit margins depends on recouping investment in New Product Development (NPD). Launching a brand also requires major marketing spend, as does on-going support to build a brand.
What are the prospects for Light brands? Could Light act as a half-way house and guide newcomers into Scotch whisky? Or will it appeal to Scotch whisky drinkers as an addition or alternative to their usual repertoire?
While Light can no doubt thrive within its own remit, there are many other routes into whisky. And the Treasury's sure not to mind either way if the lower abv spirit sells more by volume.
Front Page Image: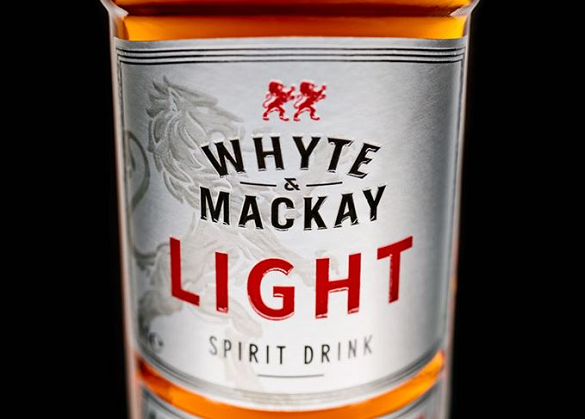 Ian Wisniewski is a freelance writer and leading authority on spirits, with a focus on Scotch whisky. Over the course of his two decades covering the industry he has published seven books, including the Classic Whisky Handbook, and has contributed to publications such as Whisky Magazine, The Times, The Malt Whisky Yearbook and Scotchwhisky.com.
You can read more comment and analysis on the Scotch whisky industry by clicking on Whisky News.