Friday 20/10/2023 09:00 Richard Woodard
Marketing and Gender: Is Scotch Still Failing Women?
For much of its history, Scotch whisky marketing has been content to either objectify or completely ignore 50% of the world's population – women. Slow progress is being made, but there's still a long, long way to go. Richard Woodard reports for WhiskyInvestDirect…
A decade ago, Bacardi-owned Dewar's launched a new online ad for its blended Scotch whisky entitled 'Meet the Baron'. The video depicted a supposedly suave and urbane man helping out a male friend – stepping in to prevent an unwanted approach from a fuller-figured woman, then introducing him to the 'Swedish bikini team'.
The spot provoked uproar on social media, was the subject of an online petition and was then pulled by Dewar's. It was an extension of the brand's 'The Drinking Man's Scotch' campaign launched a year earlier, supported by the strapline 'All hail to the drinking man'. The press release accompanying the campaign launch trumpeted its 'never before seen approach', and said it offered 'a break from the tired conventions of the category'.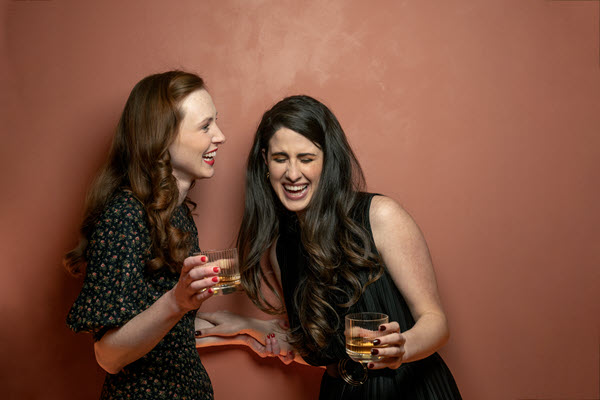 Credit: OurWhisky Foundation
Glance through the annals of Scotch whisky advertising and it's quickly apparent that the Dewar's campaign did nothing of the kind. For well over a century, whisky in general has been so universally seen as the exclusive province of men that the industry has been content to mostly ignore 50% of the world's population.
Ah, but not any more, you may say. After all, that Dewar's campaign was called out – as has happened to other, similarly sexist or objectifying examples in the recent past.
Ad execs and creative agencies have moved on, and a number of Scotch brands – Johnnie Walker, Glenmorangie and The Glenlivet being prime examples – have proactively launched determinedly inclusive campaigns (and not just in gender terms) in the past few years.
"In advertising and marketing, really obvious objectification is not something I see frequently," says Annabel Thomas, founder and CEO of single malt Nc'nean. "But those attitudes definitely still persist in individuals, and they get expressed. But I think most marketing departments are now wise enough to veto them before they get published."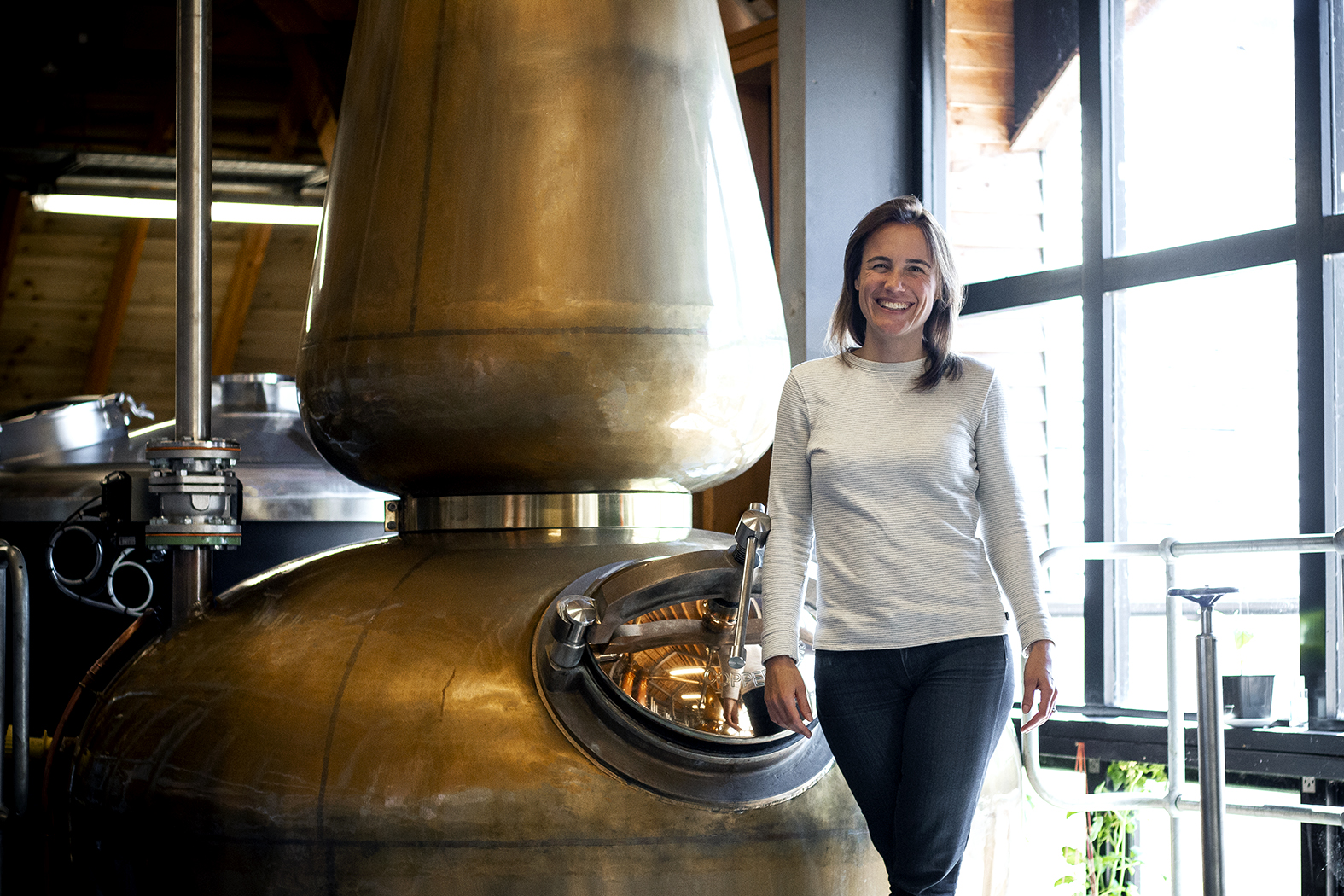 So that's all right then? Well, no, not really. In 2020, nonprofit organisation OurWhisky Foundation conducted a survey of how the world's largest whisky brands represented drinkers on social media. The study found 228% more images of men than women; among people-centric posts, 82% featured men, but only 36% showed women.
Today, overtly sexist marketing is all the more glaring simply because of its rarity, but the sheer lack of representation of women in marketing and editorial imagery feeds the insidious and unconscious idea in society that women just don't like Scotch.
"I think this is much more the issue – and I don't think it's easy to fix," says Thomas. "It's about imagery being very male-dominated (perhaps simply because there are lots of men working in the industry, and the pictures are just of employees!).
"An easy measure of this is Instagram pages and how many women are shown – and generally they are absent or in a serious minority. This just subtly says to women: 'This is not a drink for you.'"
The issue transcends marketing and advertising, and permeates into media, whether print or online. Most editors – barring the lucky few who have photography budgets – are reliant on brands or picture libraries to supply imagery. And if that imagery shows a lack of diversity or gender balance, magazines and websites will simply perpetuate that.
In an effort to tackle this, OurWhisky Foundation launched Modern Face of Whisky earlier this year – a free-to-use stock image library that is unbranded and depicts people of all genders, ages and races. Featuring the work of Australian photographer Jo Hanley, the picture library is available via the OurWhisky Foundation website, and on free stock image platforms Pixabay, Unsplash and Pexels. A new collection of images is due soon.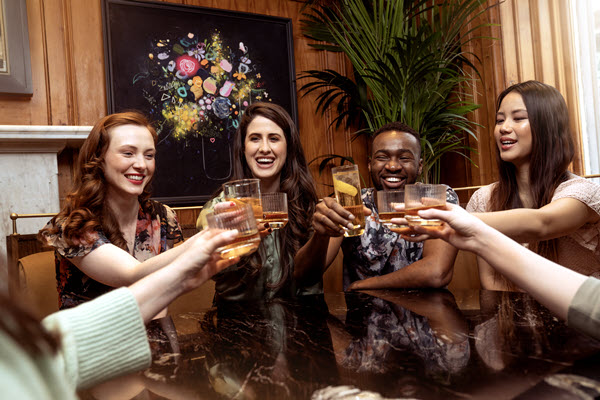 Credit: OurWhisky Foundation
While Thomas is full of praise for Modern Face of Whisky – she describes it as "an amazing initiative" – she sees it as only a partial solution, changing nothing directly in terms of brand communication, simply because companies won't use unbranded imagery on their social media channels.
"So, ultimately, it needs to be driven from within, then hopefully attract more women into the industry – and then, eventually, this goes away," she says. In this regard, Nc'nean has a gender-balanced team and uses diverse imagery – but also invites three women each year to spend a week at the distillery "to understand more what whisky distilling involves, and hopefully show it is as much 'for them' as anyone else".
Gender imbalance in Scotch whisky marketing is part of a larger issue, in terms of the lack of diversity depicted (age, ethnicity, sexuality, disability, etc) – which, in the long term, can only alienate sections of the population. If I don't see any evidence of 'people like me' drinking Scotch – whether in advertising, social media or mainstream media – why on earth would I want to drink Scotch myself?
But gender imbalance is not confined to marketing; it cuts across the entire industry (and, indeed, society), from the people working in Scotch to the people commentating on it – and out into the world at large.
"There is definitely a perception everywhere still that women don't drink whisky – a really deep-running, consistent perception where people feel it necessary to still remark on when a woman does drink whisky," says Thomas. "I think the solutions to this need to be holistic – more women in the industry, more women in imagery, education of the trade, etc. No easy answers!"
Front Page Image: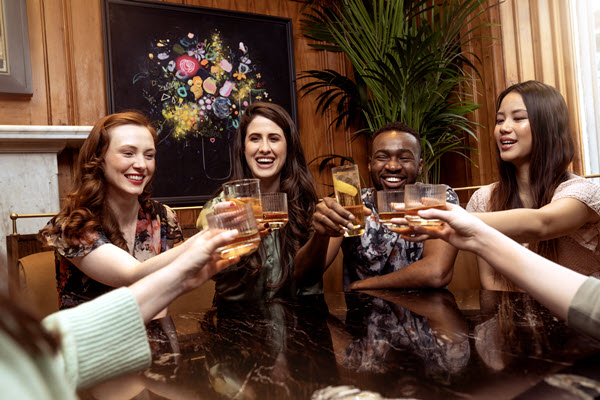 Richard Woodard has been writing about spirits and wine for 20 years, editing and contributing to a number of magazines and websites, including Decanter, The Spirits Business, just-drinks.com and Club Oenologique. He was also one of the founding editors of Scotchwhisky.com.